How To Enable/Disable Transparency In Windows 7
The transparent glass effect in Windows 7 looks very nice and no doubt it adds feathers to the beauty of Windows 7, but on the other hand, if your system has limited resources then you might feel the system to be sluggish while running Windows 7.  This is due to the transparency feature as it consumes quite some system resources.
Its very easy to disable the Transparency feature in Windows 7, first of all right-click the desktop and choose the Personalize option, then in the Personalize window, choose the Windows Color option.

Now the Windows Color and Appearance dialogue box will be displayed, here uncheck the Enable transparency option to disable transparency, in order to enable it back, simply check it again.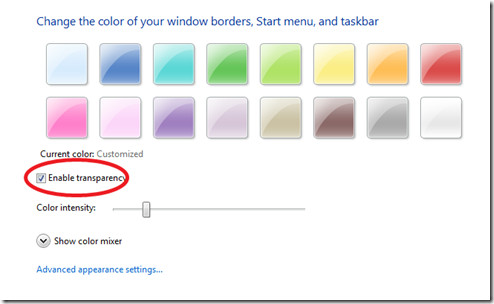 Once done with the change, click the Save button and you are done. Enjoy!