How To Record Streaming Video Content Easily From Desktop
Internet has tons of great video and audio contents, all of which you can record with the right software. This post will contain methods on how to capture streaming video and audio using the best available software tools. We will also discuss recording video chat from MSN/Yahoo messenger easily.
Record Anything Displayed On Your Screen
With the right software tool, you can record almost anything that is displayed on your computer screen from video chat to streaming webcam video. Debut Video Caturing Software can capture video in any format be it AVI, WMV etc and above all its a freeware and won't cost you a buck.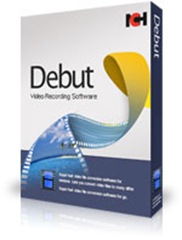 How To Capture Video
Debut Video Capturing Software is designed to be very easy and intuitive to use. Simply download it from here and install it. Installation is quite easy, once its installed, it will give you an option to configure the settings.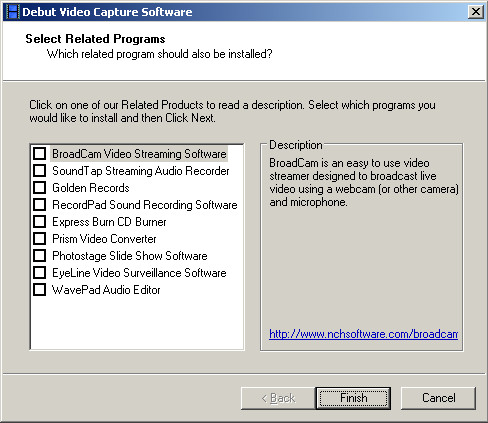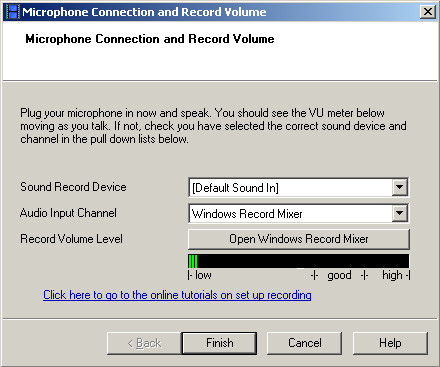 After the configuration is done, the software immediately starts capturing the contents of the screen until you specify to either capture a portion of the screen or to capture from a device like a webcam.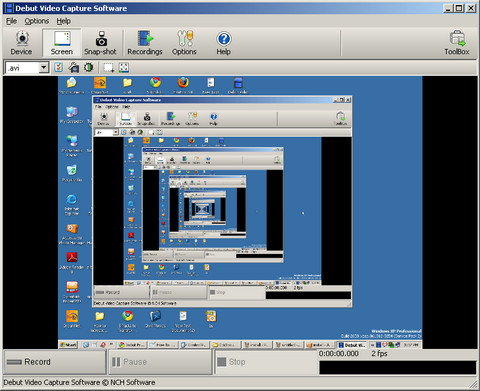 If you want to record a streaming video on windows media player or if you're having a video chat and want to record it just specify the the portion of the screen  and if you want to change the file format you can do that too.

By selecting the above shown option you can record video of a portion of a screen, be it recording video from msn or yahoo chat or live streaming content, when you select a portion of the screen it starts capturing the content of that portion as shown in image below.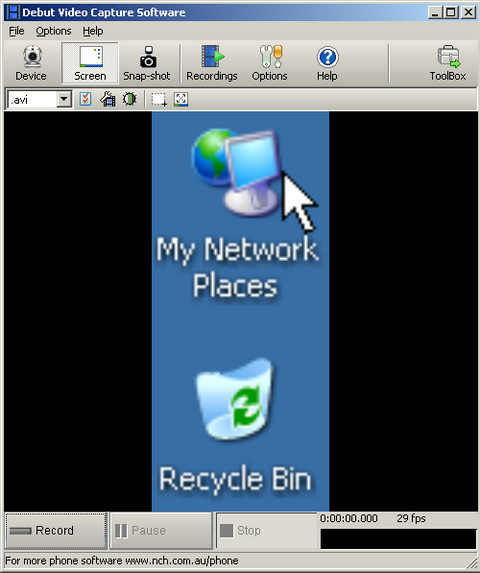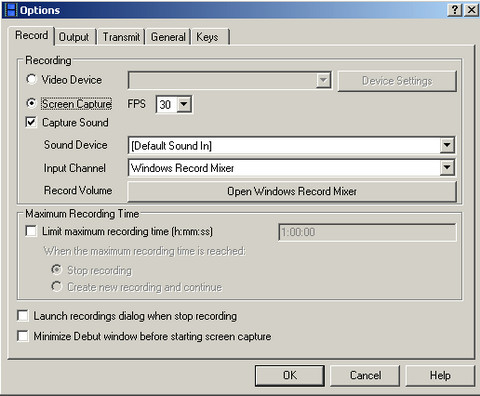 The above image shows you a screenshot of the options menu, in which you can change the settings of FPS ( frames per second) and video capturing device ( to record video through webcam ) which means that you don't need different softwares to capture a streaming video or a video chat this software does it all and does it good. This software also lets you grab a screenshot of the portion of the screen or entire desktop which is then placed in a specified folder.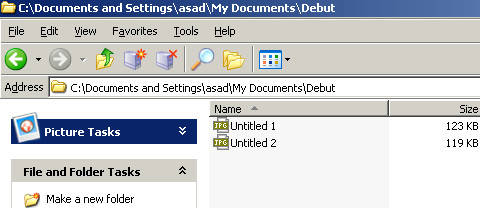 I hope this post was useful enough to understand how to record streaming video or video recording from a webcam all by a single software. If you find this post useful, please leave a feedback in the comments below.