How To Remotely Access Windows Home Server 2011 And Shared Computers
When a client system is connected to the Windows Home Server 2011, two major options are provided, which include the Dashboard access and the Launchpad. Although the Dashboard can be easily accessed from the respective option. However, in order to access resources of the server and shared computers, the Remote web Access feature can be used. It is worth mentioning here that there are several ways to access computers on a network. This method of access uses the internet to access the shared computers and home server.
Open the Launchpad from the start menu and login with your Windows Home Server user account.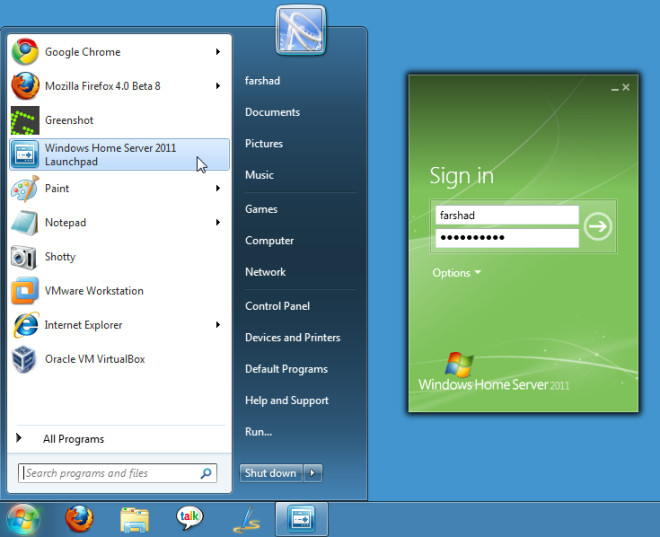 After logging in, select Remote Web Access from the Launchpad.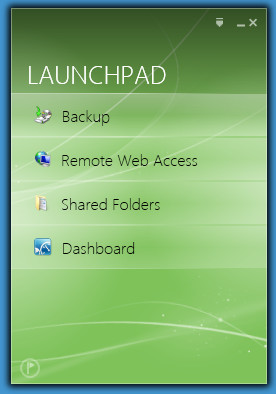 After that, you will be redirected to a webpage, login with your Windows Home Server Account credentials to continue.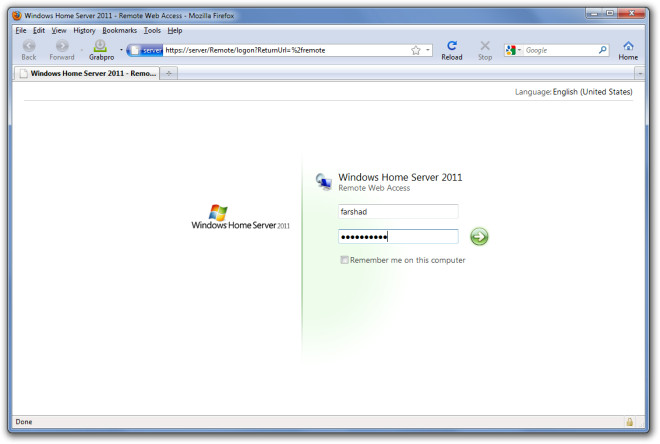 You will be redirected to page where all the shared data and computers will be accessible (depending upon your access rights). You can either click on the Connect button next to a computer's name or click on the Computers option from the top of the page and choose a computer or the server to connect to. Note: in order to access computers remotely, you will require Internet Explorer as other browsers are currently not supported for this function.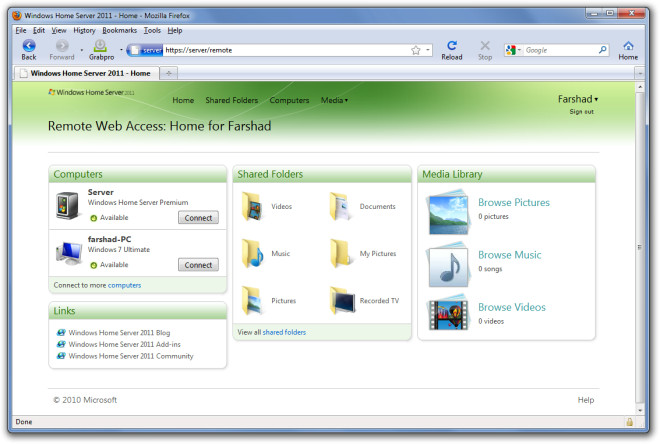 This will show you a prompt explaining that a websites wishes to run a RemoteApp, this prompt might show up for the first time you attempt to remotely connect to a system. Oonce the Remote Desktop ActiveX Client is installed, you will be directly shown a login screen to connect to your system (the next time). Click Connect to continue.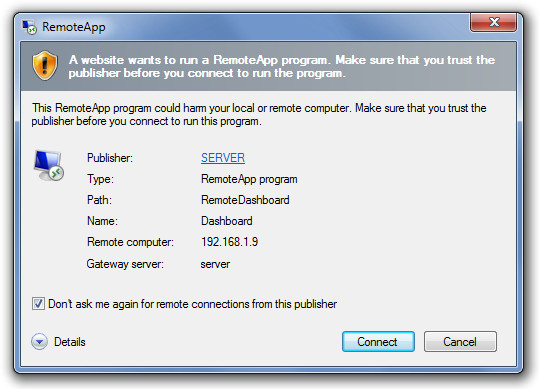 Enter the computer's login credentials and hit Ok to connect.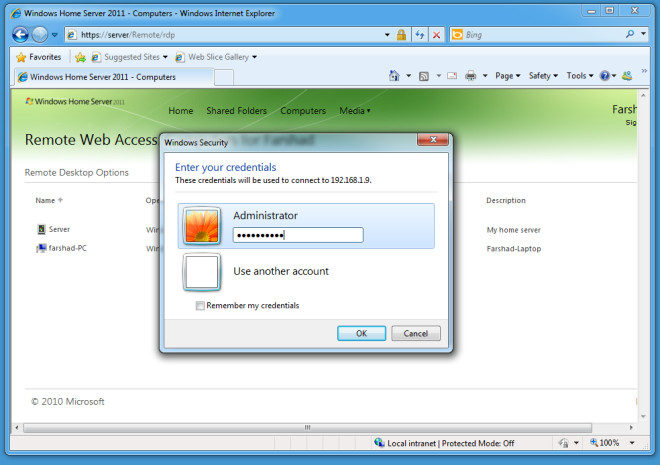 This will allow you to remotely connect to the selected computer.