How To Remotely Stream Media Content From Windows Home Server 2011
Remote streaming of media content is a very attractive feature of Windows Home Server 2011. With Remote Streaming, uses can remotely access and stream their videos, music and pictures via Remote  Access. In this post we will tell you how to remotely stream media saved on a Windows Home Server 2011 based server.
Open the Launchpad from the start menu and login with your Windows Home Server user account.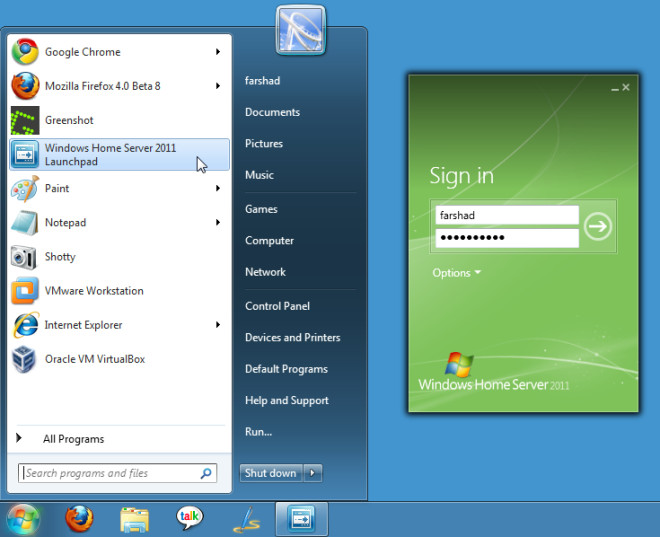 After logging in, select Remote Web Access from the Launchpad.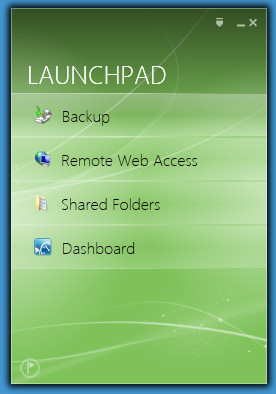 After that, you will be redirected to a webpage, login with your Windows Home Server Account credentials to continue.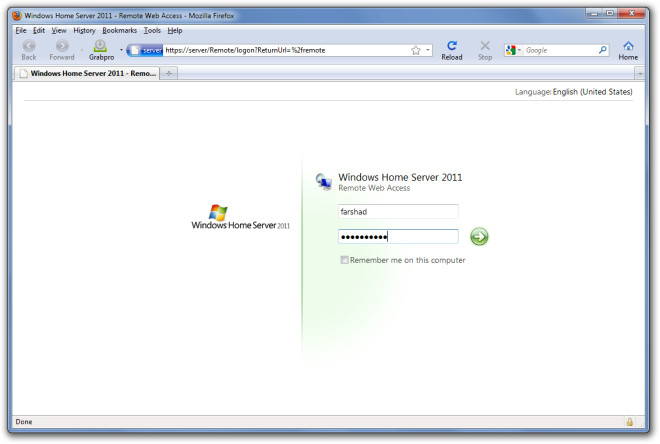 You will be redirected to page where all the shared data and computers will be accessible (depending upon your access rights). Go to the saved media files in the library such as the video library (Browse Videos).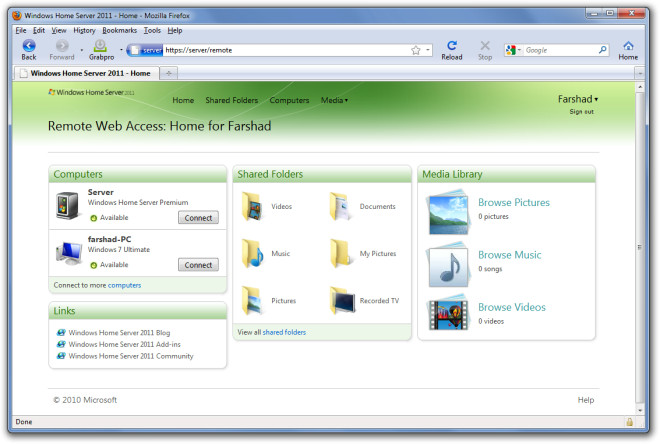 From here, double click on any file to begin streaming.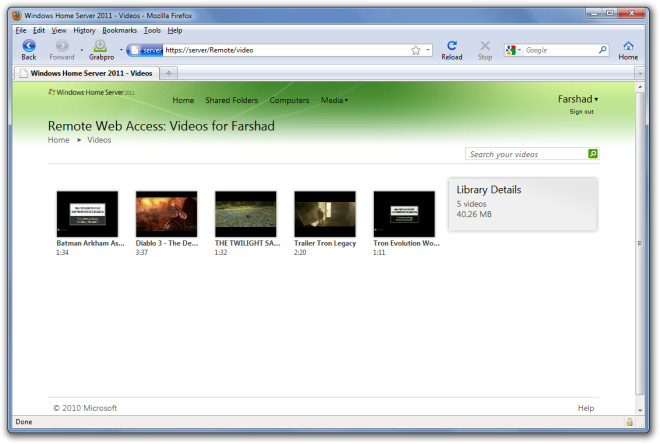 Windows Home Server has a wide range of codec support, providing users to stream a broader range of media content than its predecessor. The home server transcodes any video or audio file(s) to other formats and resolutions when the content is not playable.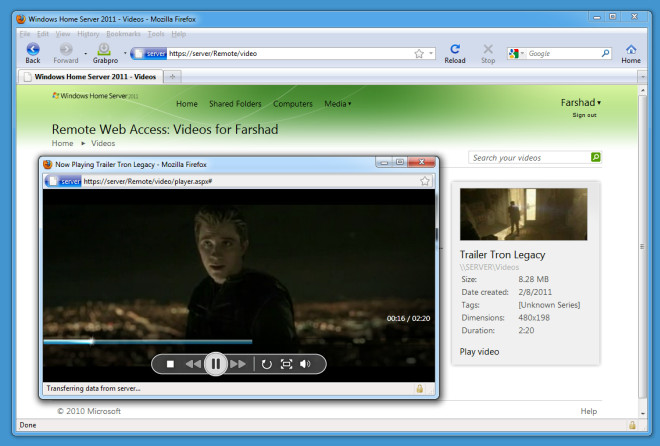 The supported formats and extensions in Windows Home Server 2011 are as follows:
MPEG-4, 3GP, H.264, ADTS, AVI, MPEG-2, AAC, MP3, LPCM, and MPEG-1. MPEG2 and AC3 support is planned to be provided in the final release version, however, it is not currently available for the beta version.
MP4, .M4A, .MOV, .3GP, .3G2, .AAC, .AVI, .M2T, .M2TS, and .MTS