Shared Folder Access Management In Windows Home Server 2011
When sharing folders via Windows Home Server 2011, users can be provided the utility to access specific or all folders from the Home Server. In this post we will tell you how to manage shared folder access for your home server. You can also check out our post regarding user access rights here.
All connected users can access shared folders after installing the connector software. This option is provided in the Launchpad by default.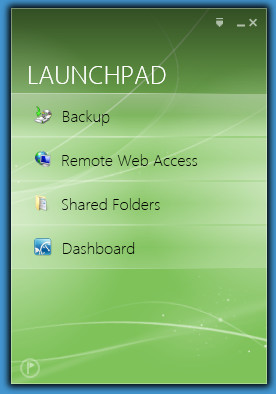 To access shared folders a user can click on the Shared Folders option, however, providing unrestricted access even on the home network can lead to data loss and data corruption because of a novice user. For instance, it might not be wise to provide such access to a child or temporary employee who uses the home network. Following are a few steps that you can take to resolve this problem.
Restrict Access to Folders
You should restrict access for specific users in order to secure important content. This can be done by going to the user properties from the Dashboard and choosing an access level in the Shared Folders tab.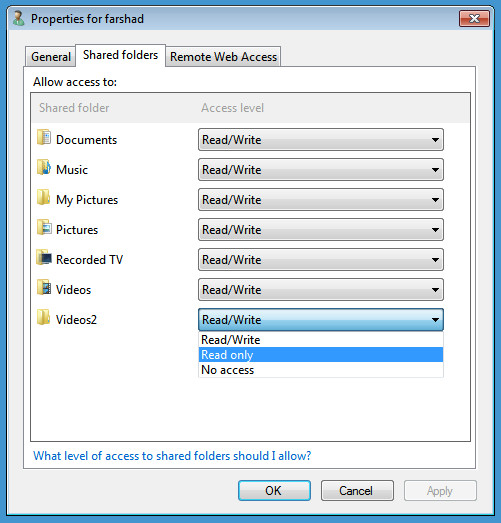 Restrict Web Access
Shared folders can not just be accessed from the Launchpad but also via Remote Web Access. Restricting a users web access rights is also essential in order to make sure that he/she is unable to have unrestricted access to resources on the home server. It might be for instance wise to restrict remote desktop privileges (from Remote Web Access) for a temporary employee or novice user who uses the home server.
Since the shared folders on the home server can also be accessed from the default Windows Network option, therefore restricting user rights will also deny access for specified folders.