Windows 7 Screen Magnifier
Even through Magnifier is present in Vista, Windows 7 has a much improved version of it. It helps visually impaired people use Windows and can also come handy while giving a presentation where you want the audience to better see a portion of the screen. It can enlarge the screen to any specific zoom value. It has three modes Full-screen, Lens, and Docked.

You can launch it from Start > All Programs > Accesseries > Ease Of Access > Magnifier or simply type Magnifier in Start Search.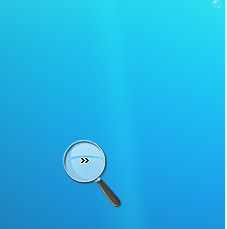 You can set the mode of magnifier by clicking Views drop down option and choosing the required mode.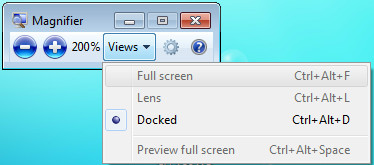 The full screen mode is used to magnify your entire screen, the Lens mode magnifies the area around the mouse pointer(whenever you move mouse pointer the magnifier will also move along with it), and the Docked mode only magnifies a particular area of screen(does not effects the rest of desktop).  Here is screenshot showing Magnifier in Docked Mode in action.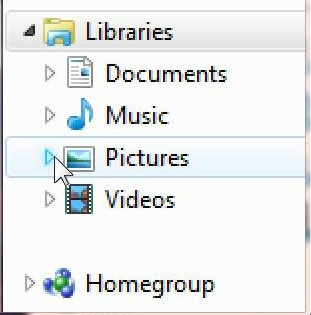 Enjoy!