Comodo Cleaning Essentials: Kill Processes, Fix AutoRun & Malware Issues
Comodo Cleaning Essentials is a set of portable system optimization and malware removal applications, which come with three built-in tools. These include a malware scanner, an auto run analyzer and a kill switch. Comodo Cleaning Essentials instantly identifies and halts untrusted processes running on an endpoint. Its antivirus scanner is capable of removing malware, rootkits, suspicious registry keys and other types of malicious agents. It's integration with Comodo cloud scanners provides real-time safety from unknown processes.
Before you can download Comodo Cleaning Essentials, you will have to sign up for a free account, after which the download link will be emailed to you. The Comodo Cleaning Essentials scanner provides three kinds of scanning options, including the SmartScan, Full Scan (takes more time) and the Custom Scan.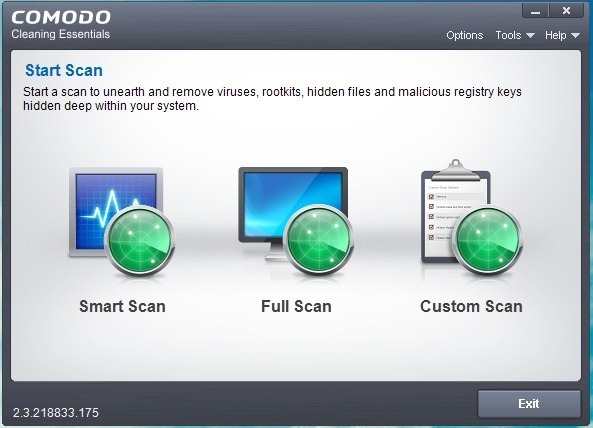 If you select the Custom Scan, you can select specific drives, files and folders to scan from your system.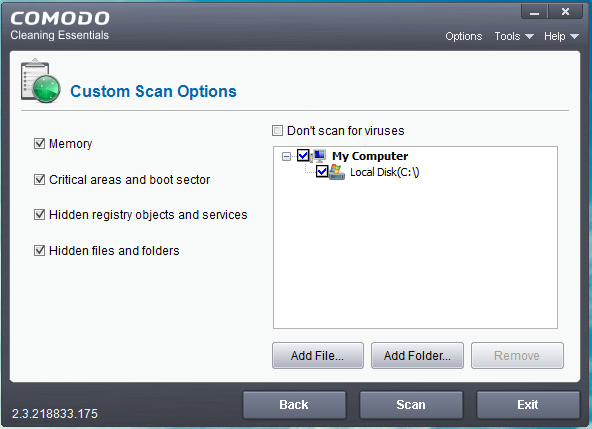 Once the scanning starts your system is first scanned from your current (logged in) session, after which you are prompted to restart your PC to check for malicious files that may have to be unlocked for removal. After the system is restarted, any malware (if found) is displayed in a dialog box that pops-up after you are logged in. From this dialog box you can add/remove malicious items (found during the scan) and check for quarantined items.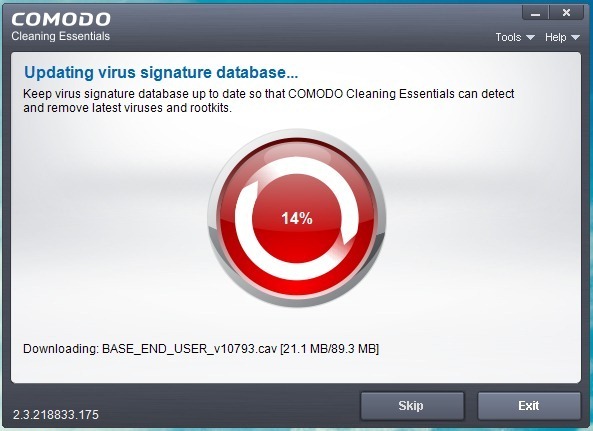 Similarly, you can use the Kill Switch application to change application priorities, kill processes, get debugging information, restart, delete and suspend processes, etc. The right side graphs display CPU, I/O, Physical Memory and Network utilization. All three programs are neatly integrated within the Comodo suite, and can be accessed from the Tools menu. Alternatively, you can launch each app individually from the EXE file.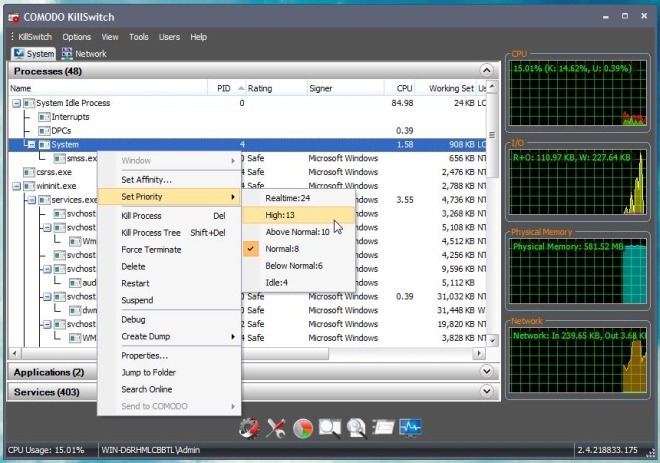 If you are having application auto run issues, then you can use the Auto Run Analyzer to scan and fix auto run issues.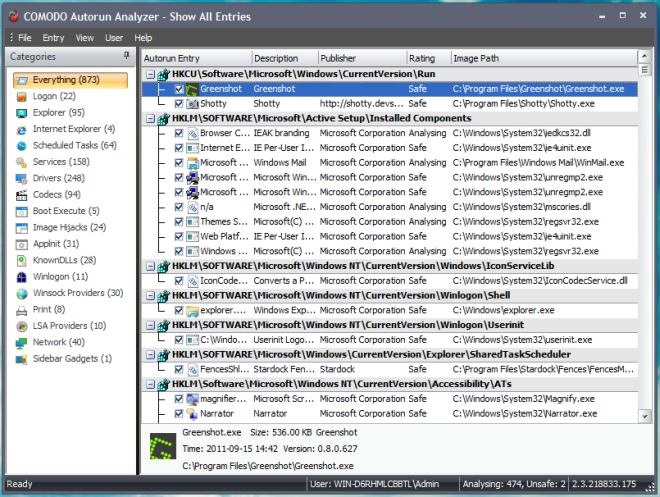 Comodo Cleaning Essentials works on Windows XP, Windows Vista and Windows 7.
Download Comodo Cleaning Essentials