GreenForce Player Allows Password Protection Of Media Files
Though we've covered tons of media players, every time we came across multi-featured media player which is distinctive in its attributes, we can't wait to test it out for you. Since the portability of media players is big advantage, GreenForce Player is one which offers mobility along with multiple features. Apart from the simple playback features & options, securing media files with password protection is the most shinning one among the features list.
The interface is quite neat and all the simple playback options are expanded on the lower part of the window. It also includes a handy playlist manager to manage all of your media files quickly.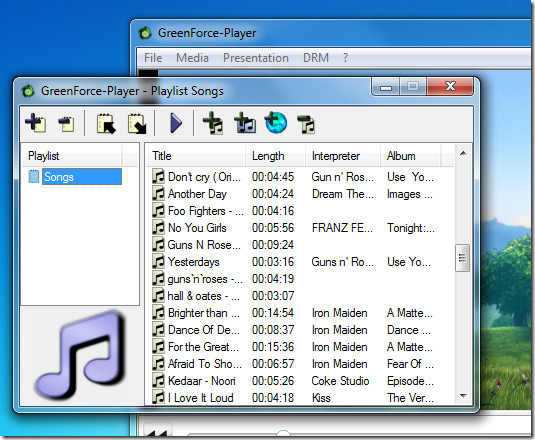 The best among its features is locking media files, you can secure media files with a password. Under DRM menu, select Protect Video to specify the source file and the output folder to save it with password-protection being enabled. You can also tag the video by inserting relevant details and add coverflow along. It save videos in its native format (gfp), so you wont be able to play it on any other media player. Once you've entered a passphrase, click Save to save a password protected video file at specified location.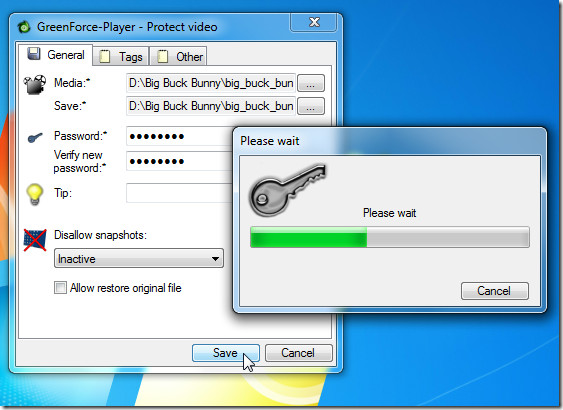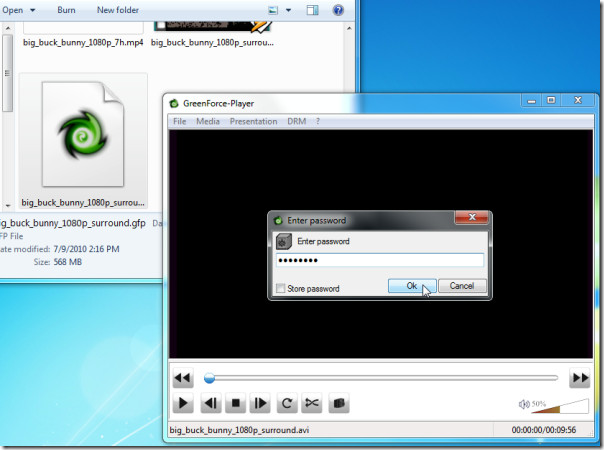 Apart from aesthetic visualizations, it also supports 2D & 3D coverflows. Under Media menu, you can instantly switch to coverflow (either 2D or 3D) view.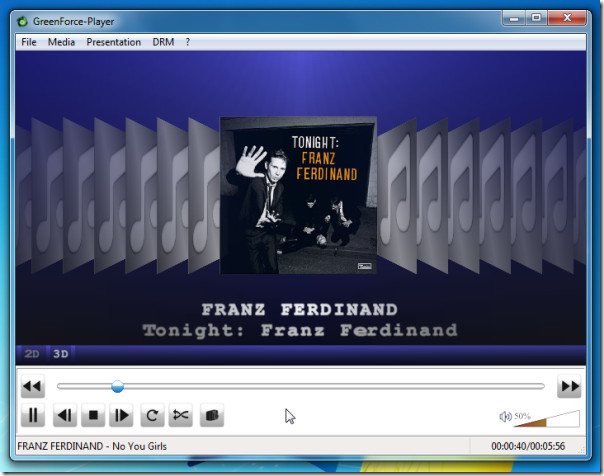 Since it is portable media player so hassling with installation is not in the books, you can carry it anywhere with password-protected media files. All-in-all it is one simple & handy media player which is worth giving a try.
It runs on all Windows based OS ranging from Windows XP to Windows 7. Testing was carried out Windows 7 x86 system.