Microsoft Download Manager Enables Quick Download Of Large Files
Microsoft RTM builds can often take forever to download. This is mainly due to frequent errors during the downloading process. Even common download managers like Orbit can suffer from download errors when downloading a Microsoft ISO file. Microsoft Download Manager is a download management application released by Microsoft to enable quick download of large files, such as application and media files. It is mainly designed to help users download files from Microsoft supported websites, nonetheless, you can also use it like any common download manager.
Using Microsoft Download Manager is simple, select New download from the main interface, and paste a download URL.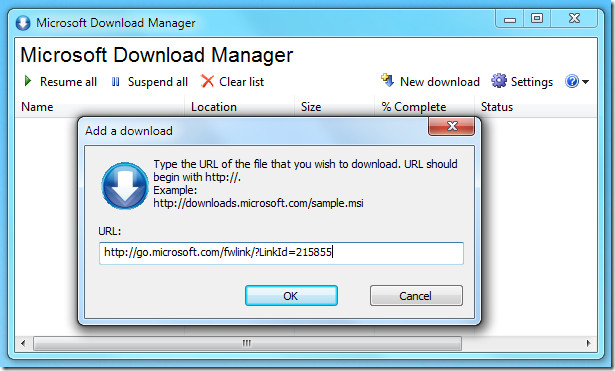 Just like a common download manager, it will grab the files from the specified download URL.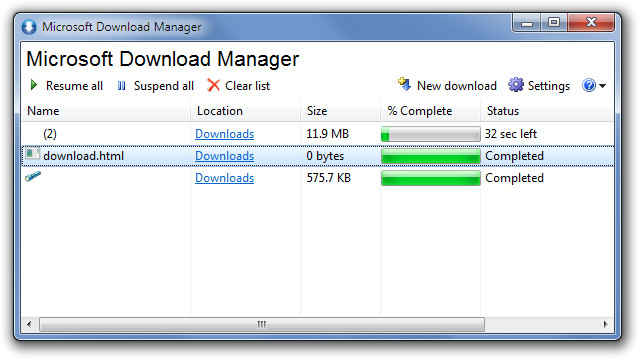 It is worth mentioning here that copying a link address from the context menu will be more suited for grabbing the accurate download URL (as shown in the below screenshot) so that Microsoft Download Manager can identify the download link. Otherwise, you are likely to end up with an invalid URL error.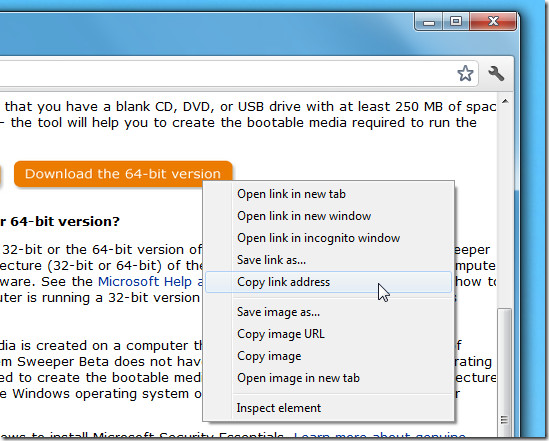 You can specify maximum number of downloads which can be queued, re-try intervals and default download location by going to Settings.  If your internet connection runs through a proxy, you can configure connection settings from the Proxy tab.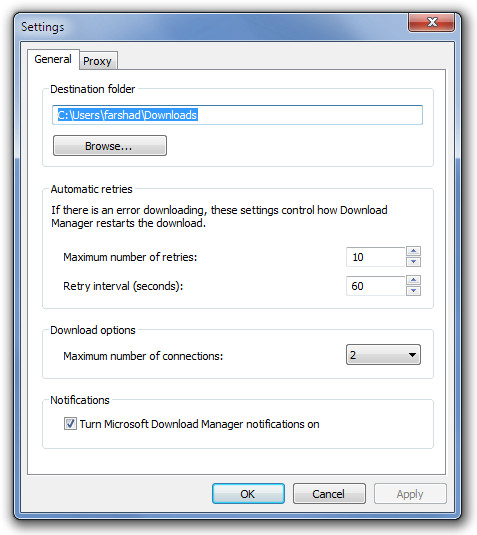 Microsoft Download Manager works on Windows XP, Windows Vista, Windows 7 and Windows Server 2008. Windows Server 2003 has not been specified as a supported operating system on the Microsoft website and supported browsers currently mentioned include Internet Explorer and Firefox.
Download Microsoft Download Manager