Microsoft Word 2010 Templates
Microsoft Word 2010 provides some built-in templates which can be used to create attractive looking documents, you can also download and install additional templates.
There are many standardized templates which can be used in creating commonly used documents as well as the templates which can be used for some specific purposes like creating a resume, calendar, agenda, job descriptions, invitations, etc.
While creating new documents, hit File > New and choose your desired template from the available templates which are installed by default with Office 2010.
How To Install Additional Templates
In Word 2010, installing additional templates is quite easy, you can find lots of free and attractive looking templates from Office.com. Hit the Template name from the list displayed under the Office.com Templates section, and click the Download button located in the left side, under the preview image of the template.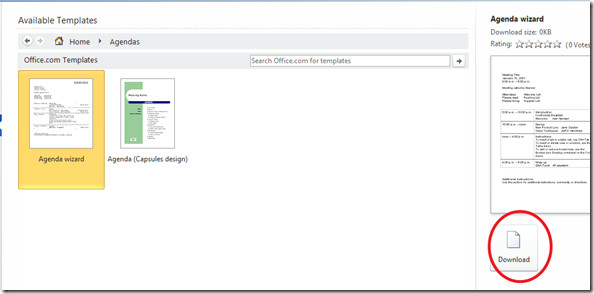 It will download the template immediately.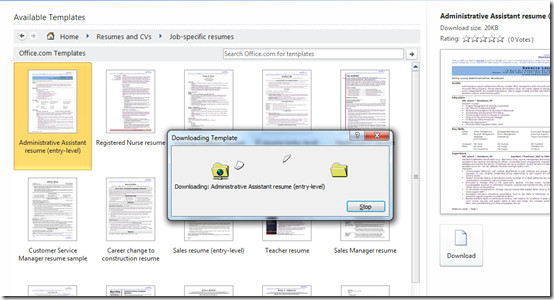 Once the download is completed, you will find the template listed in the available templates list.