Move Files In Sub-Folders To Root Folder (One Level Up) With LevelZap
Moving content of a sub-folder which is buried deep in a complex folder hierarchy is quite challenging and it gets more complicated when you have to move files contained in multiple sub-folders to root folder. LevelZap is an open source Windows context menu add-on that allows you to move all the files and folders contained in a selected folder up one level, so you can easily move all the content in the sub-folders to root folder using the right-click context menu option. The application can come useful in numerous situations. Consider yourself finding multiple versions of files which are present in different sub-folders. Instead of opening each sub-folder in separate Windows Explorer window, use LevelZap to collect all the files versions from sub-folders in root folder.
Moreover, LevelZap also deletes the selected folder after moving all the underlying content to one level up. This prevents user from manually deleting the empty folders contained within the folders. To move folder up one level, install the add-on and right-click the folder whose underlying files and folders are to be moved and select Move content up and Zap. It will ask for confirmation first and then move all the files and folder contained within the selected folder to current folder path.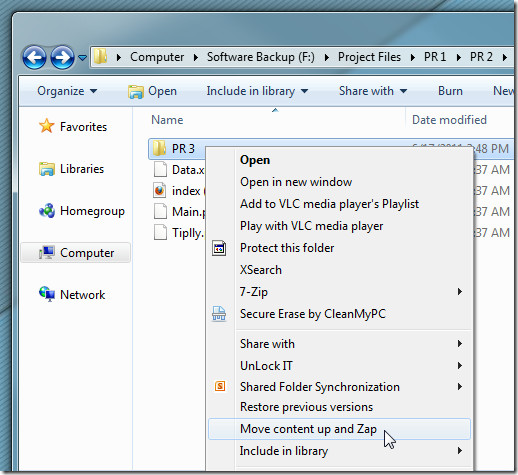 In my case, the files and folders in PR 3 folder has been moved to current folder, which is PR 2.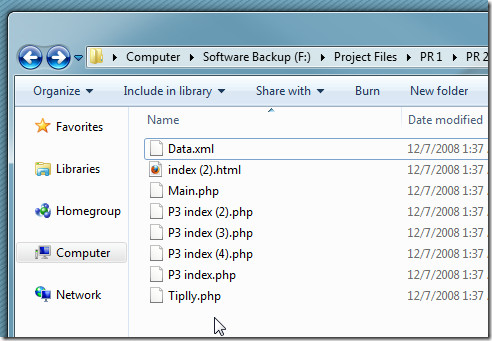 LevelZap works on Windows XP, Windows Vista, and Windows 7.