How To Configure Mozilla Thunderbird In Windows 7
Mozilla Thunderbird is one of the fastest growing desktop email client software out there. It includes many features that help you organize your emails even supports add-ons. Setting it up in Windows 7 is very easy and is almost similar to Windows Vista and Windows XP. We have already covered a post regarding how you can install and use it in Ubuntu Linux.
Update: We highly recommend reading the Thunderbird 3 post, it will answer most of your questions and at the same time show you some new features in Thunderbird that Outlook lacks.
Note: This guide is targeted towards those who are new to Thunderbird and are looking forward to install it for the first time in Windows 7. If you migrated from Windows XP to 7, then this guide might come handy.
A lot of people are having trouble getting Thunderbird to work on Windows. If you are facing such a problem, try running the program in Windows XP SP2 Compatibility mode.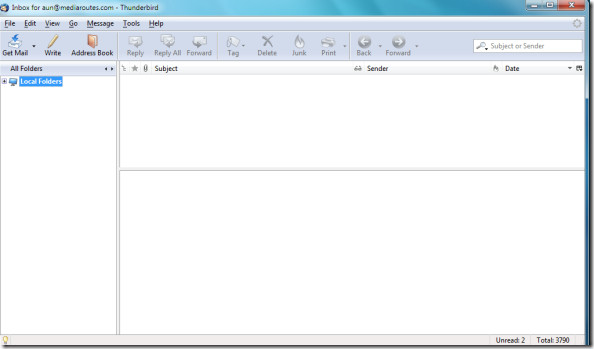 To configure an email account in Thunderbird, click the Tools menu and select Account Settings. The Account Settings dialogue box will be displayed, click the Add Account button to start configuring your account.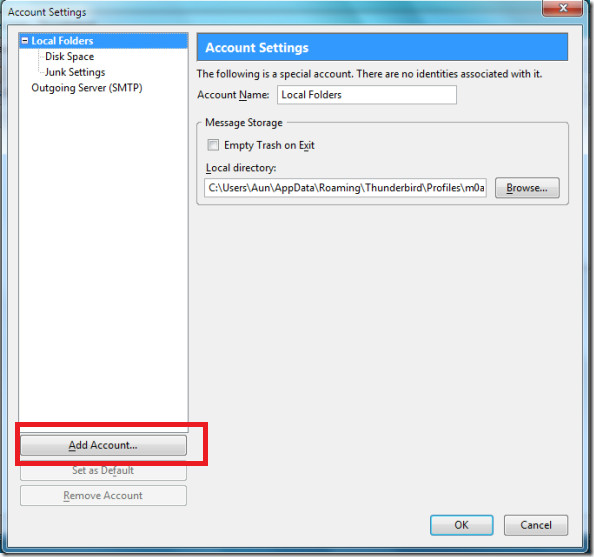 Now, specify your username and email address.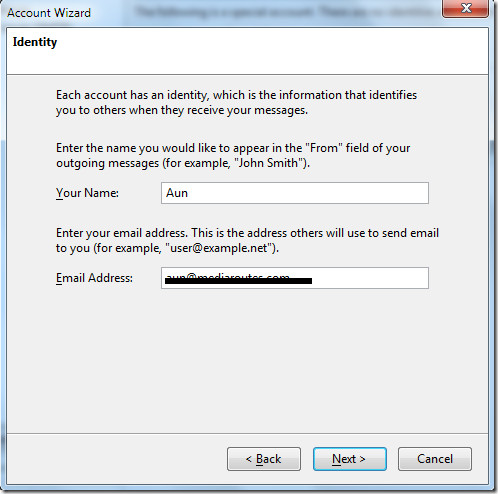 Click Next, select the type of incoming email server, it may be either POP or IMAP(depending upon your requirements) and then specify the mail server name (it is usually mail.domain.com where domain.com is the name of the domain upon which your email account is created. For example, for the email address, aun@examples.com, the mail server name would be mail.examples.com)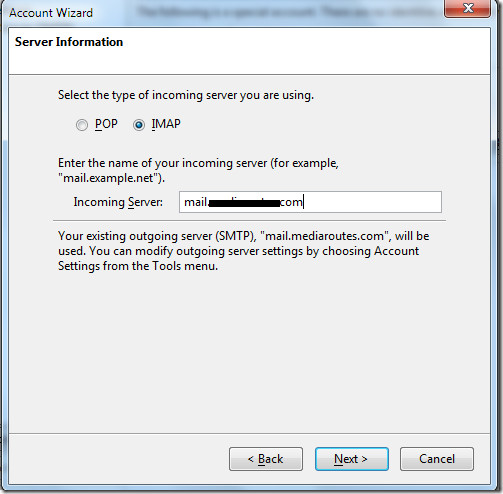 Click Next , verify your setting in this last step by clicking the Finish button.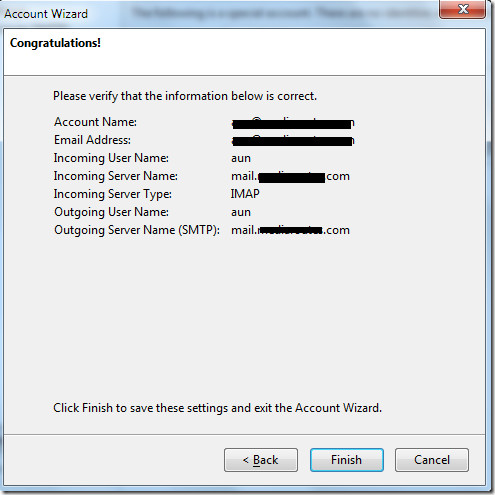 That's it, your email account has been configured. Now Thunderbird will take some time to download your emails.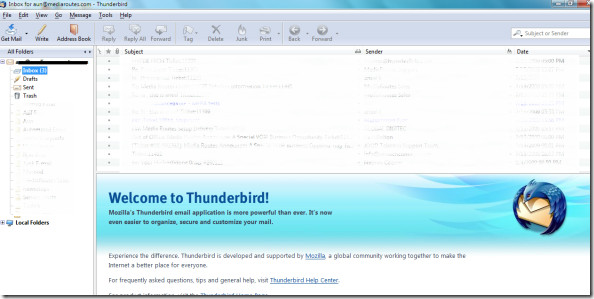 It is an excellent email client software which makes it very easy to handle your emails, even if they arrive in bulk. The add-ons further enriches the experience. Enjoy!