Outlook 2010: Keep The Email Category Of Sender
Outlook is very popular and is commonly used in organizations. However in normal practice we usually miss out on a very useful feature because there is a recommended rule which disables this feature. Let me shed some light on this, Outlook allows the sender to assign a category to an outgoing email, this assigned category is automatically created if not already present on the Outlook app installed at the receivers end.
This feature keeps all the personnel involved in a specific task on the same page as it groups all the incoming emails having the same category[Senders Category], and in this way everyone is well organized.
By default Outlook 2010 clears the categories on mail, follow these steps to enable the rule so that this feature can be utilized.
First of all, click the Office(File) button and choose Manage Rules and Alerts.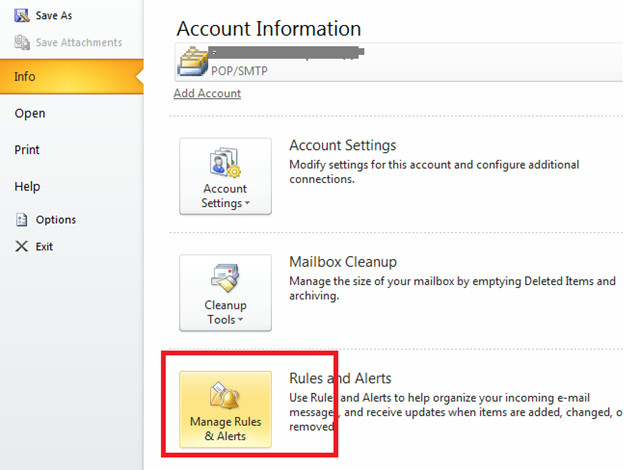 Under the Email Rules tab, uncheck the Clear categories on mail checkbox.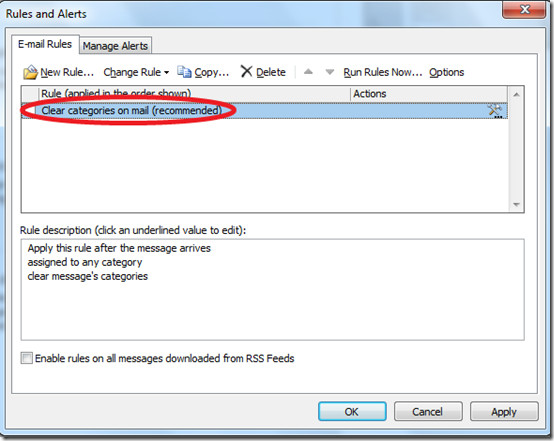 Click OK to complete the configuration.