PhotoBooth For Windows 7 Brings Mac OS X Style Photo Booth To Windows
Photo Booth is a photo taking application which comes pre-installed with Mac OS X and iPad 2. It allows taking pictures and applying effects to them such as Thermal Camera, Mirror, X Ray, Light Tunnel, Kaleidoscope, Squeeze, Twirl, and Stretch. If you are a fan of Photo Booth and would like to use it on your Windows 7 PC, check out PhotoBooth For Win7. It's a portable application developed by a third party developer to provide Windows 7 users with Mac's Photo Booth for quickly taking snaps and adding effects to them. Other than usual effects present in the original Photo Booth, PhotoBooth For Win7 also provides additional effects and sharing options to upload pictures to Facebook and Flickr.
Once launched, it auto detects your webcam and allows taking snaps. Click Effects to view the numerous effects which can be applied instantly. Just select a desired effect and hit the Camera button to take the snap.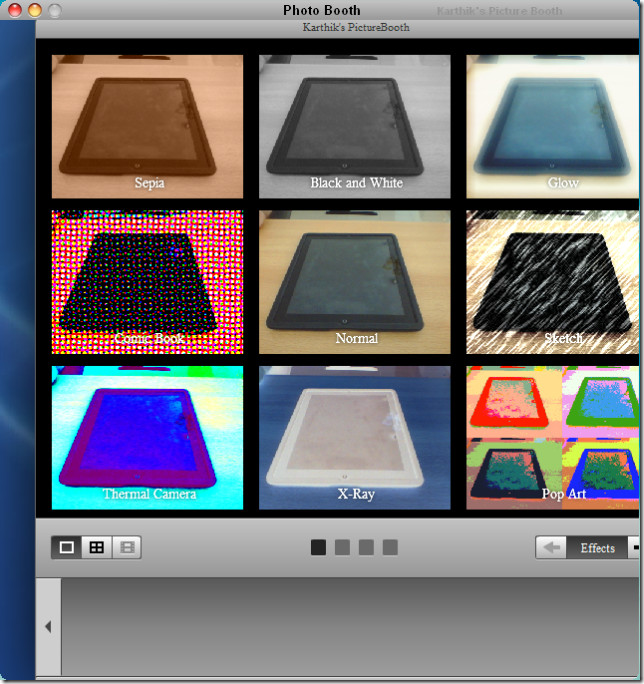 Once the camera icon is clicked, the timer will become active and start taking snaps after 3 seconds. If you select an effect, four thumbnail snaps are taken one after the other. For a single picture, hit the camera button without selecting Effects option.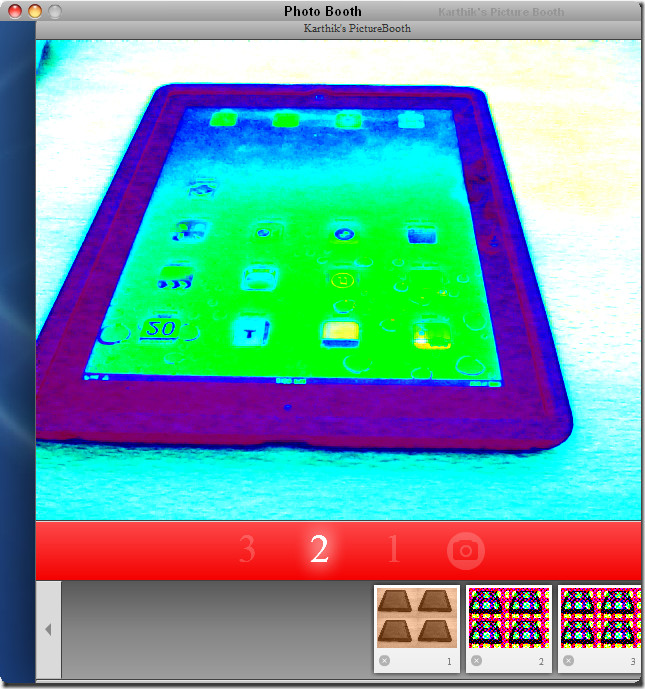 Unlike Photo Booth application for Mac, there is no option to share pictures via email, however, you can share your picture on Facebook and Flickr by authorizing your account. To save your picture to local drive, click Download and select a destination to save it.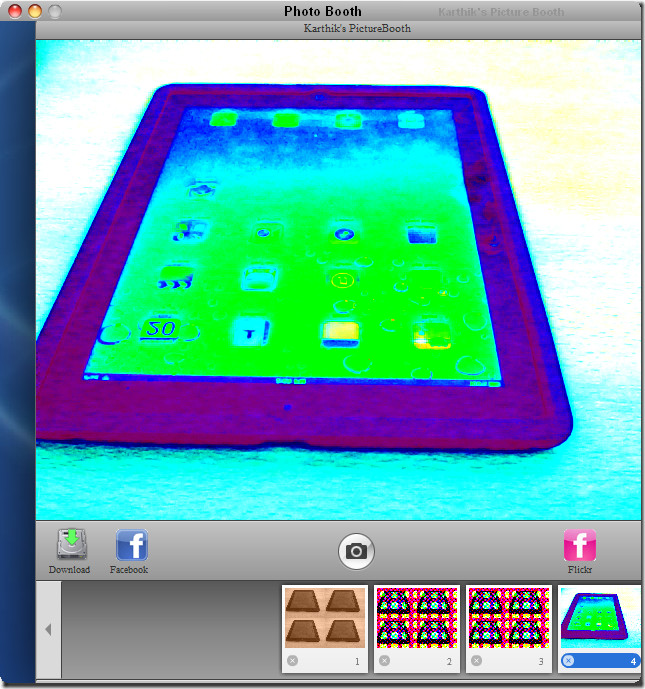 PhotoBooth For Win7 also comes with additional effects such as numerous backgrounds and additional mirror effects which are not available in the original Photo Booth application.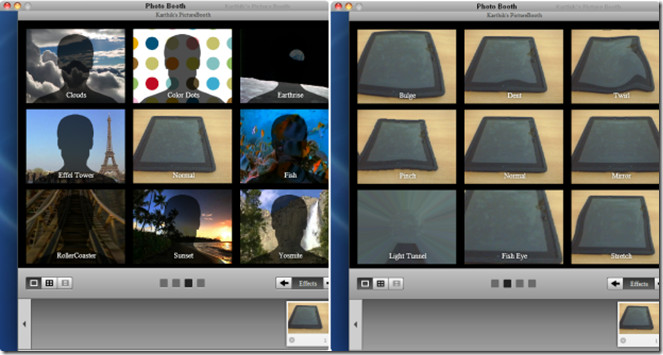 PhotoBooth For Win7 is developed only for Windows 7. It has not been tested on previous versions of Windows.