Split Music Files With Shuangs Audio Editor
Do you easily get along with navigating through multiple tracks joined in a single file. If no, Audio editors/trimmers can comes in handy to easily trim the joined file. Audio trimmers can be found with different attributes depending upon the users' requirements. Amongst many, Shuangs Audio Editor is a useful audio trimmer which comes with little nifty interface and includes all necessary options & features to let you easily trim the audio file. It supports basic file formats such as; MP3, WAV, and WMV.
Usage is simple, as it doesn't go beyond three simple steps to be taken. Just specify the file and from lower part of the window, insert markers (imaged as parenthesis ) to mark out the specific track time. You have also an option of inserting fade-in & fade-out effects. Once the required track time is marked out, click Cut Out to separate the marked area.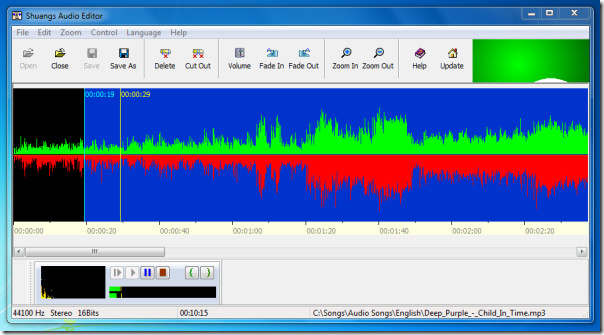 Now simply click Save as to save the trimmed audio track in required format.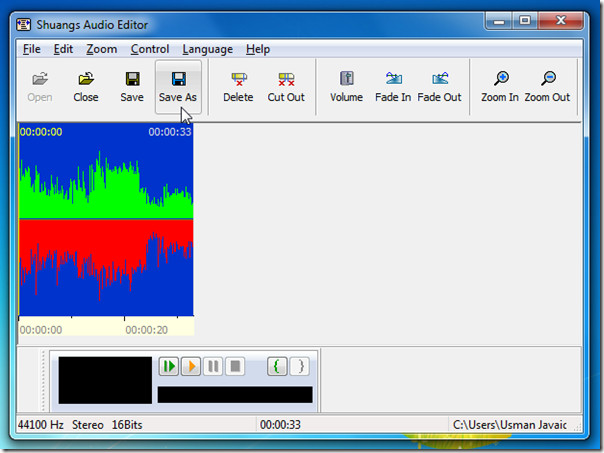 With all necessary options to trim the audio file & other essential fade-in & fade-out effects, it will let you edit the audio file without much effort involved.
It runs on Windows XP, Windows Vista, and Windows 7. Application was tested on system running Windows 7 32-bit.
For more, you can check out Billy and Shiver Mp3 Cutter.