Split & Organize Your MS Outlook PST Files By Year With MailEscavator
Over time, MS Outlook archive can become difficult to manage as a single file (such as a single PST archive file). In such a case, it can be quite convenient if the archive can be split and renamed in a yearly manner. Since PST files contain data on your hard drive which may have been removed from the mail server (such as an Exchange Server), therefore, messing with the PST file manually can result in permanent data loss.
MailScavator is a handy application that helps manipulate the MS Outlook PST file. It converts any PST archive into multiple files sorted according to year. With the help of this tool, you can rename your file with a name such as "example 2008.pst", making it easier to organize and manage.
To begin, select an Outlook profile, then go to Select PSTs to search/manage profile option and chose PST file(s) to search.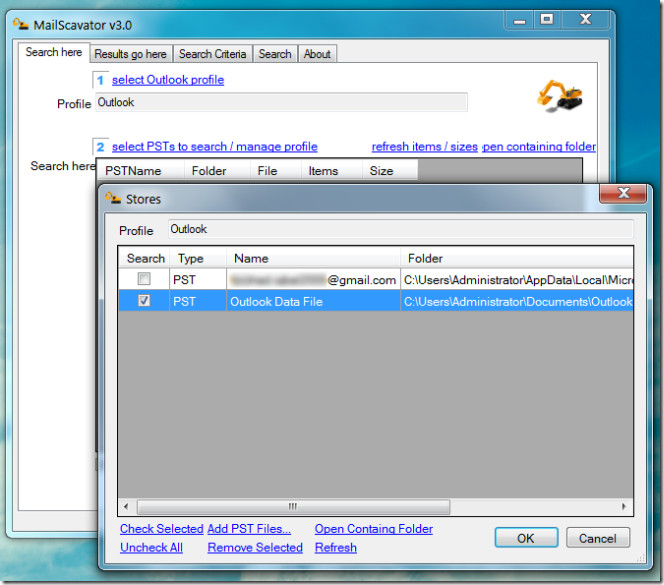 Once done, head over to the Results go here tab, and select a folder to place the new PST files in. You may also add a base file name, e.g., AddictiveTips Archive, and enable splitting of the archive by size and date.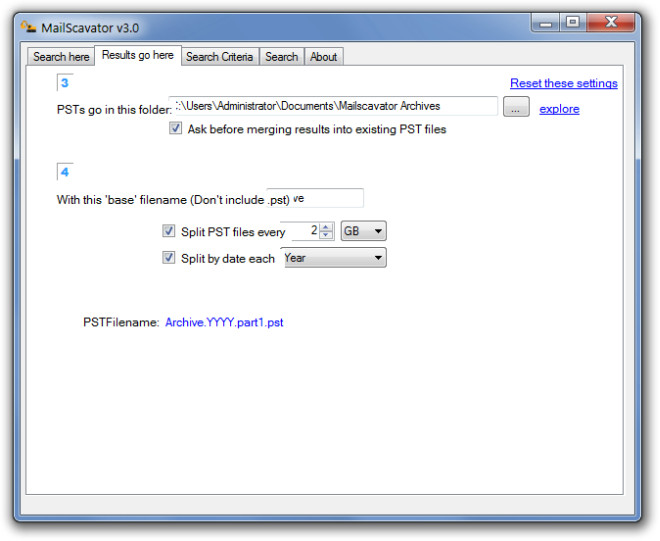 Optionally, you can filter the search criteria (from Search Criteria tab). The available filters include date, sender, receiver and messages.  Finally, go to Search tab, select Move or Copy (from Operation drop-down menu) and click Start. As you can see in the screenshot below, the archive is being copied to a defined destination folder.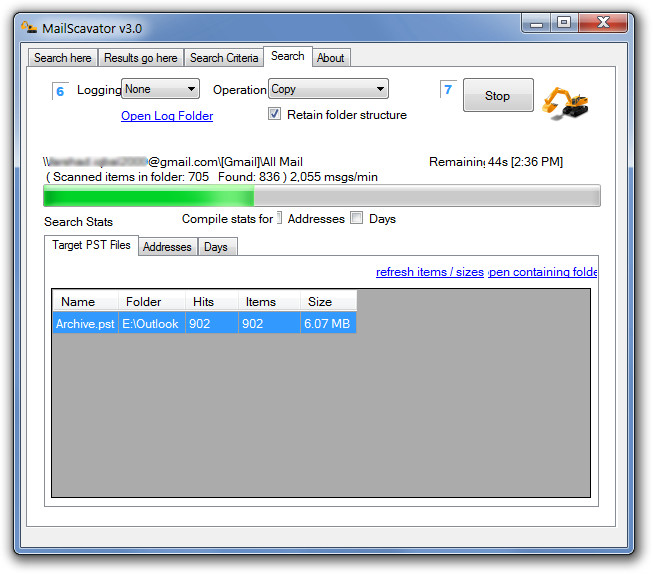 The copied files will be arranged according to year, and split according to date and size (if the splitting option is enabled).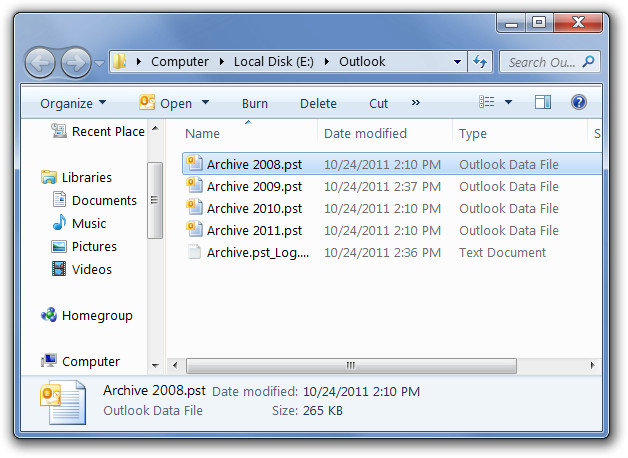 MailScavator was successfully tested on MS Office 2010 running on Windows 7, 64-bit architecture.