STDU Explorer Brings Windows 8 Ribbon Based Explorer To Windows 7
From all the Windows 8 UI enhancements, the ribbon-based Windows Explorer is the most significant improvement that you will notice. It is going to bring the much needed tabbed interface to let users easily search the basic file management tools and to switch between multiple locations under one unified interface. If you're an avid Windows user and can't wait to use ribbon-based Windows Explorer in Windows 7, have a look at STDU Explorer.
Before going into further details, it's worth mentioning here that STDU Explorer is not meant to replace Windows 7 default Windows Explorer; It imitates the UI design of Windows 8 Windows Explorer and can be used in complete isolation without having to replace Windows 7 Explorer.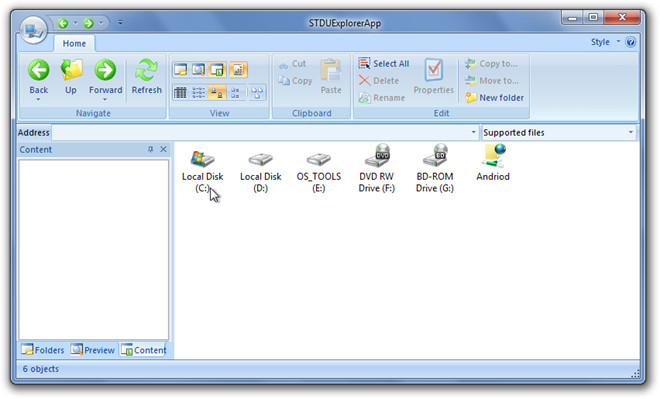 Apart from supporting all the basic file management operations, like copy, paste, cut, copy all, etc., it comes with an in-build file viewer as well, which can render, images (JPG, GIFF, PNG, PSD, etc), plain text (TXT, CSV, LOG) , and eBooks file formats (PDF, FB2, DCX, CBZ, DjVu).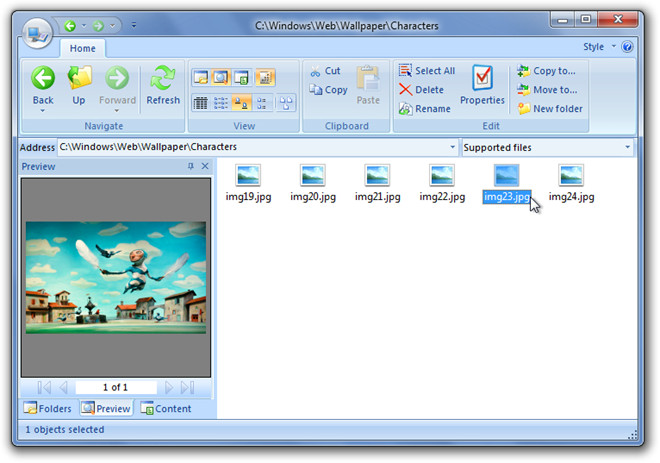 Along with showing live file preview, you have option to filter folder by commonly used file types, such as, Images, PDF documents, comics book files, etc.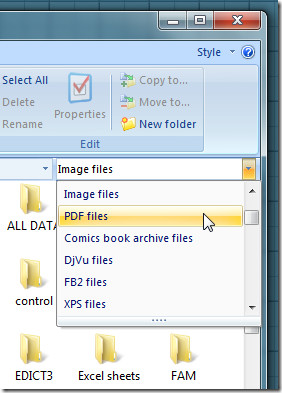 From left sidebar, you can switch between Folders view, File preview, and Content pane. The Preview pane renders all the supported file types and show them in main preview area with options to zoom in/out the documents, images, and play/pause media files, etc.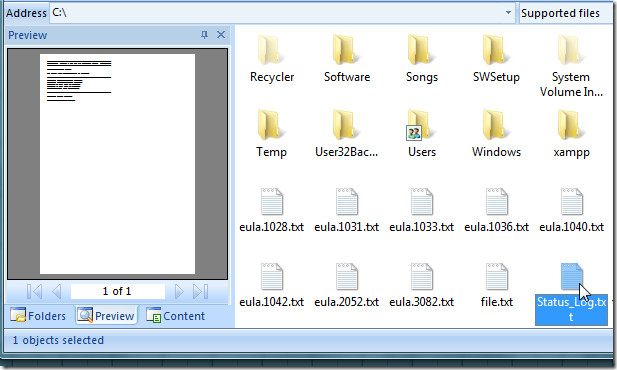 At the right-corner of tab bar, you can see Style pull-down menu, which holds various UI themes to change the color scheme of the application.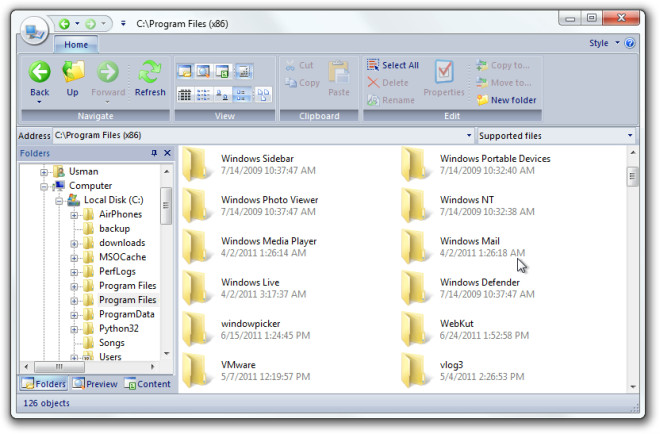 STDU works on Windows XP, Windows Vista, and Windows 7.