Toggle Windows 8 Start Menu Without Rebooting Your Computer
Ever since the release of the Windows 8 Developers Build, many users have been finding an easy way to switch between the Windows 8 and Windows 7 style Start Menu. We previously covered two applications, Windows 8 Start Menu Toggle and Metro Controller, which allow bringing the Windows 7 style Start menu and reverting back to the Metro UI. Windows8 Startmenu is a Windows 8 gadget which lets you switch between  the Metro and Windows 7 style user interface without having to restart your computer.
Like any gadget, you can place it on desktop and expand it to access options. This gadget allows you to change the start menu style and the background colors; the available colors for the gadget background include, grey (default color), purple, green, indigo and violet.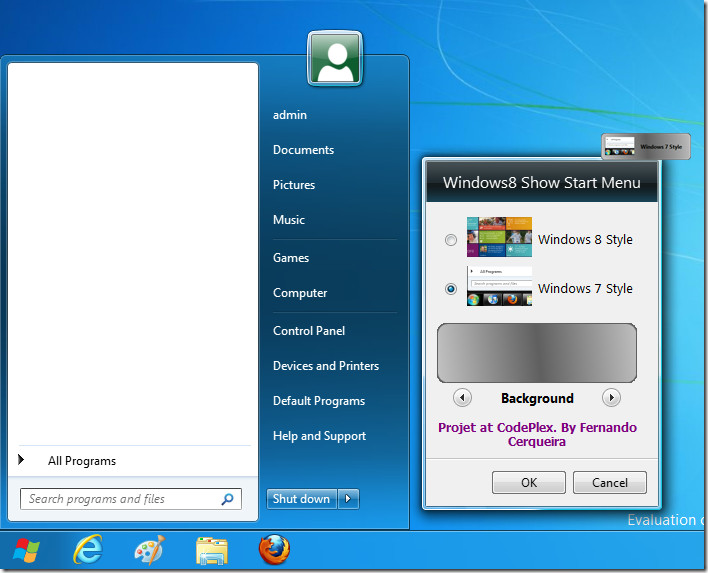 It lets you switch the Start Menu style without accessing gadget options from the main interface. This can be done by simply clicking on the start menu image. It is advised to use the second method instead of former, as during testing we faced some issues by using the above mentioned method, whereas, the Start Menu was instantly changed without any issues using this method.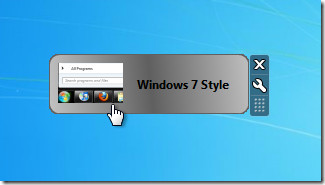 So if you don't like the Metro UI or would like to switch between the two interfaces, then Windows8 StartMenu gadget might just be what your are looking for.