How To Sync Your Wallpaper Across Desktops On Windows 10
A custom wallpaper is the most basic bit of personalization users do. You can customize wallpapers on just about all devices and operating systems. Windows is no different. The ability to change wallpapers has been a part of Windows from the very start. There is a dedicated Settings tab for changing the desktop wallpaper in Windows 10. If you right-click an image in File Explorer, the context menu has an option to set it as the wallpaper. This option has been there since Windows 7, possibly even Windows Vista. Windows 10 is no different and it comes with an improvement; wallpaper sync. If you own more than one Windows 10 PC, you can sync your wallpaper across desktops. Here's how.
This works only on Windows 10. It will not work for Windows users using a local account. You must connect your Microsoft account to your Windows user account to sync your wallpaper across desktops. You must connect your Microsoft account to your user account on all desktops and not just one.
Open the Settings app and go to the Accounts group of settings.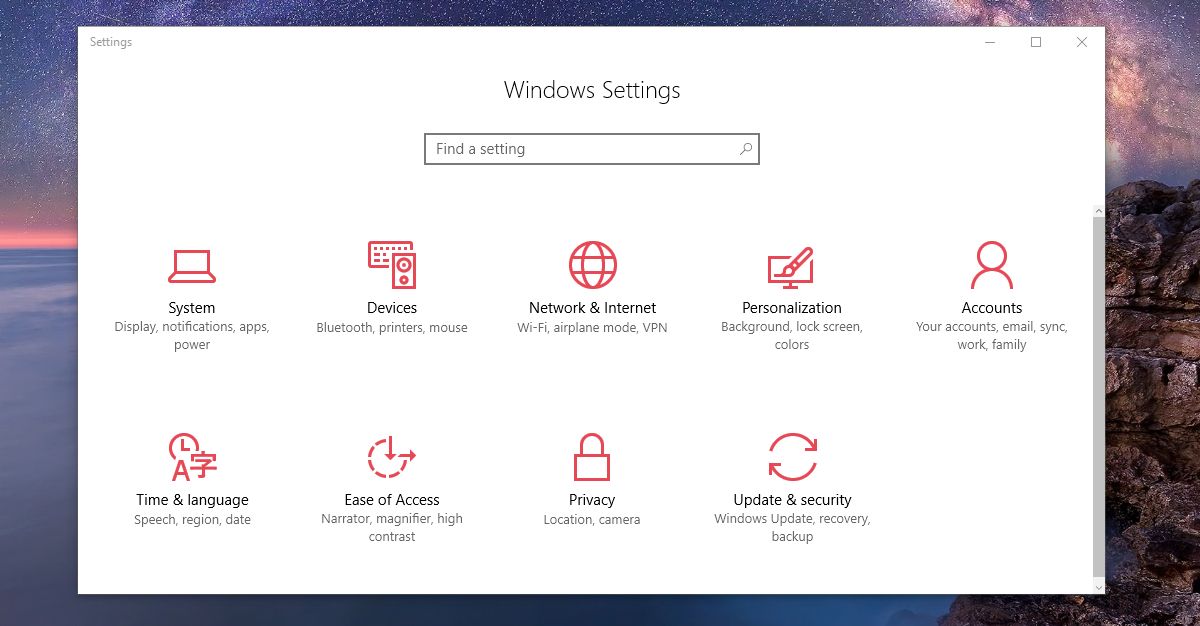 Go to the 'Sync your settings' tab.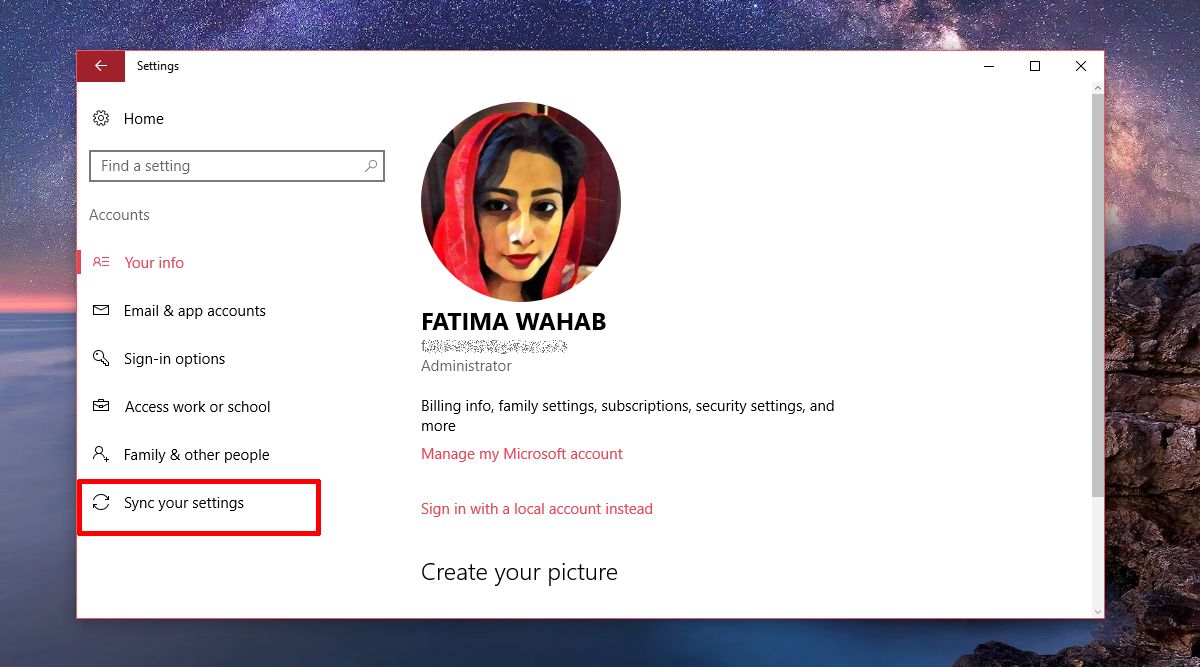 And turn on the 'Sync settings' switch and the 'Theme' switch under 'Individual sync settings'. You can turn all the other settings under 'Individual sync settings' off. They have no impact whatsoever on the wallpaper.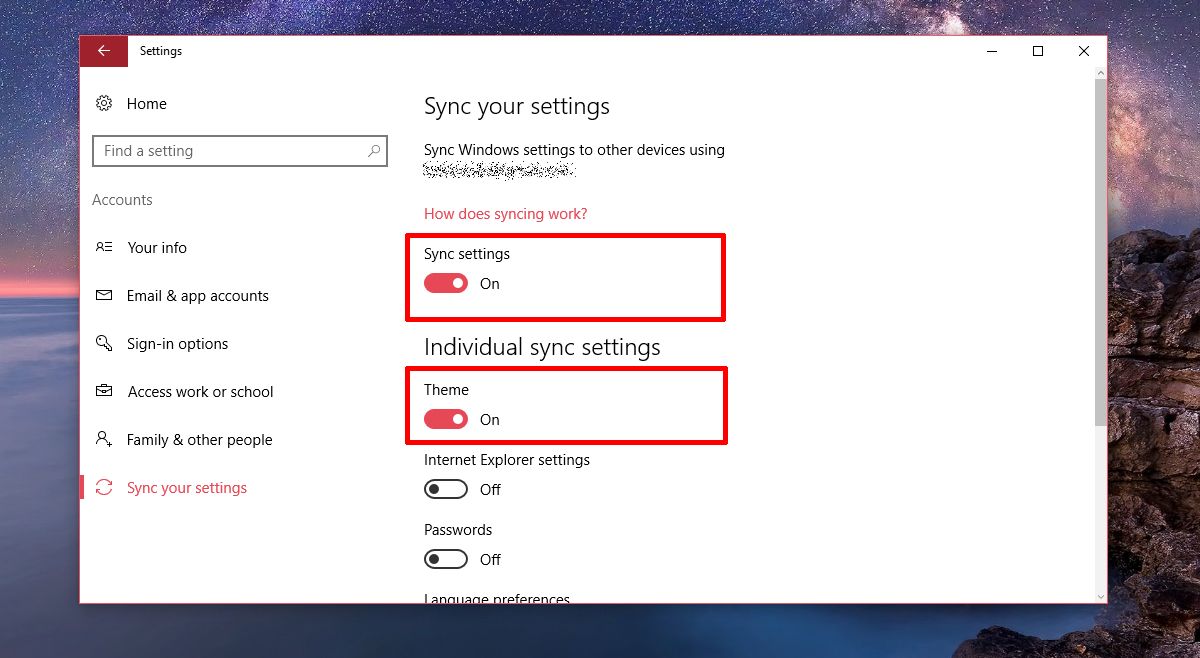 Repeat this step on all the systems you want to sync your wallpaper across. For example, if you want the same wallpaper on your home and work computer, enable this option on both of them. Needless to say, you must use the same Microsoft account on both systems.
When you change a wallpaper, the change will reflect across all your desktops. Windows 10 is essentially syncing your desktop 'theme' so in addition to the wallpaper changing, your accent color will also change. If you've enabled color on the Start Menu and the Taskbar, that too will sync. Transparency settings, as set from the Settings app will sync across desktops too.
It isn't clear which desktop Windows 10 treats as the master desktop. It seems the system you spend the most time on is the one that Windows 10 treats as the main desktop. The wallpaper you change on your main desktop will sync to other desktops.
You must be connected to the internet to sync desktops. When you sign into a different system, it can take a few minutes for it to sync the theme and the wallpaper. If it is taking too long, disable and enable theme sync from the Settings app.