FileTypesMan Is An Alternative Of Windows File Types Option
FileTypesMan is an application from Nirsoft, which can be used as an alternative to File Types option of Windows. The application is intended to bring ease in managing all the registered file types and extensions under one window.
All the file types and extensions are spread under various informatory columns such as; Extension name, Description, MIME type, Perceived type, In New Menu, Excluded, etc. From toolbar, you can easily search for extensions and file types, refresh the list and save it in CSV and TXT format. Right-clicking the file type will bring up set of actions you can perform like; OpenFileType in RegEdit, Save and copy selected items, Replace FileType For Selected Extension, and Edit Selected File Type.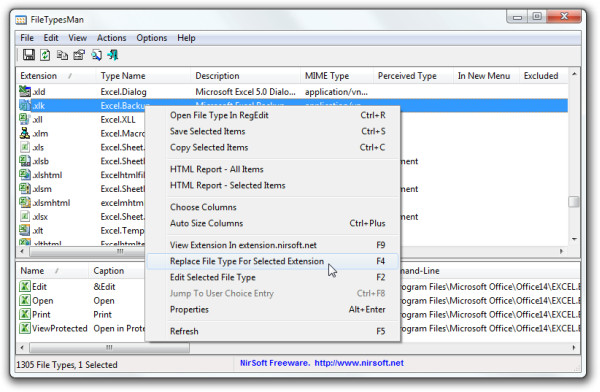 Double-clicking the item brings file type editor, where you can change Default Icon, MIME type, Perceived type, and change other advance options.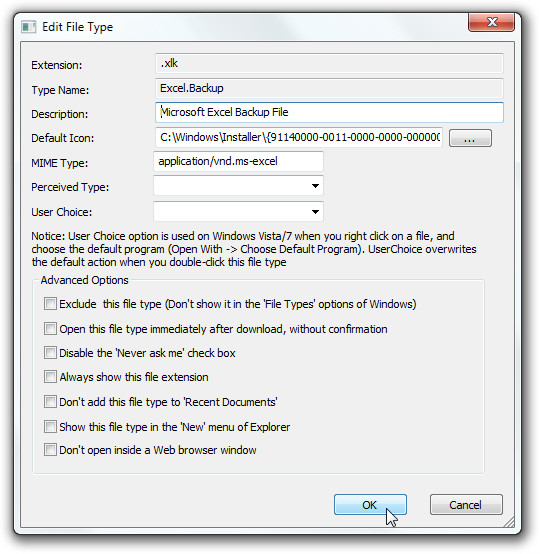 It also lets you view file type's registry keys in Windows registry editor, in right-click menu, click Open File Type In Reg Edit to quickly open respective registry settings.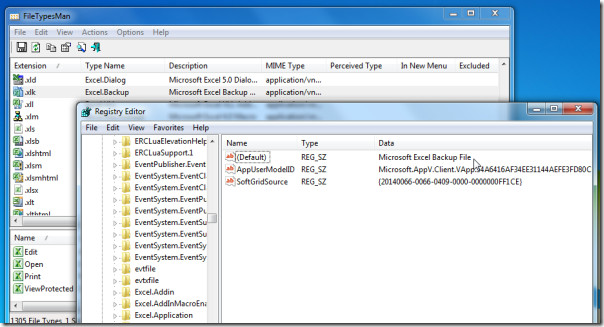 The application also generates HTML report of the list. It provides user with multiple features and options to manage all the file types and extensions without having to do it manually. It is a portable application and runs on all Windows based OS, testing was done on Windows 7 x86 system.