Window Manager Enhances Windows Aero Snap Functionality
Couple of days back we have covered an awesome application windows manager called WinSplit Revolution, which can handle and adjust positions of up to 8 multiple windows instantly. Window Manager is a remake of eminent Windows build-in application Aero Snap. For those who don't know, Aero Snap is a free Windows build-in application which quickly set position of windows by providing various drag & drop and windows snapping behaviors. It takes the same phenomenon to the next level by allowing user to set position of open windows seamlessly.
Update: Windows Manager for Windows has been discontinued. However, you can use WindowsPad or aforementioned WinSplit Revolution.
It sits in system tray to let user quickly adjust the windows position. Just click its system tray icon and select Snap. This will bring up a grid of four boxes each referring to different screen positions. For instance, if you want to set a position of open application's window at left-top corner of the screen, click the grid's upper-left box. This will immediately move the open window to the specified position.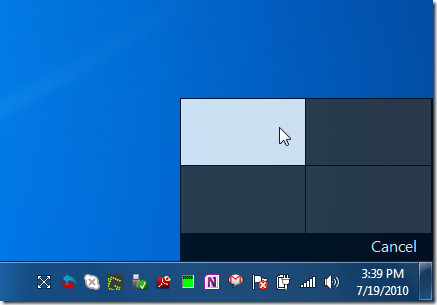 Use the same procedure to instantly set the position of all open windows. It also allows you to quickly move the active window right in the center of the screen, just click Move to center and bring it to the center for focusing on only one window.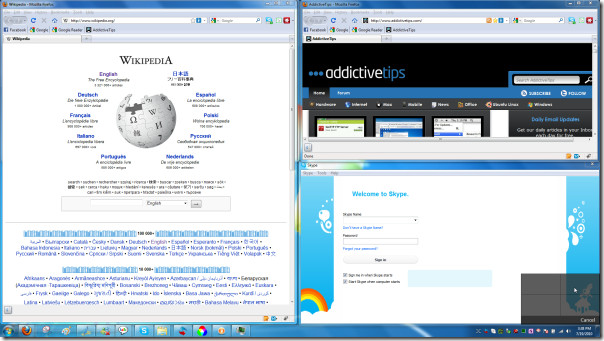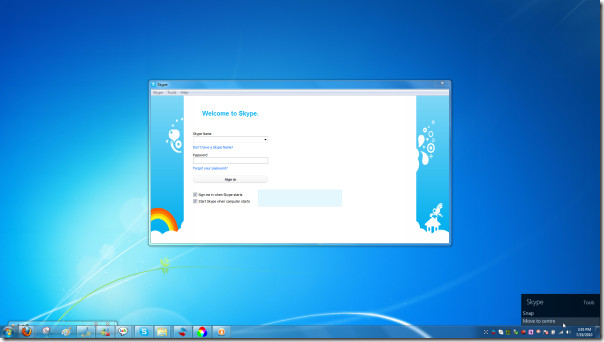 For configuring some basic application's settings, click Tool to bring up Option dialog. You can change some General application's settings, register hotkeys, and change the appearance of the main interface.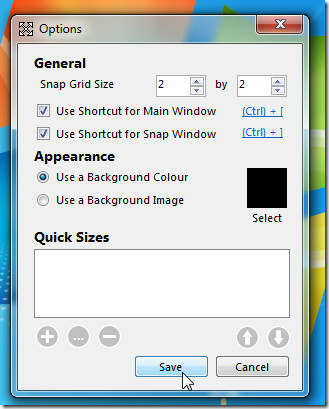 Even though Windows build-in Aero Snap application has certainly brought ease in adjusting open windows to increase productivity. Application like this further enhances the Aero Snap's functionality and let users quickly adjust the windows position by providing more options for adjusting multiple windows in one-go.
It runs on all Windows based OS, we tested it on Windows 7 x86 system.