XMedia Recode: Advanced Media Converter That Supports Huge Format List
XMedia Recode is a batch media converting tool that caters both audio & video conversions. The most shining facet is that it supports huge array of video and audio formats ranging from AVI, MKV, MPEG, to H.264, TRP, M4V, to MP3,WAV and lot more. Being an advanced media encoder, it is enriched with multitude of options and features that lets you convert media files in every possible way with an ease. It also serves the need of converting DVD into given formats.
The application offers a broad layout to keep tab on multiple operation easily. Whilst supporting drag & drop behavior for adding files, it let users manually add as many files as they want . Once media files are added, you can set options for the whole conversion process including; Output Format profile, File Extension, Video Codec, Audio Codec, A/V syncing. Under Video tab, you can set advanced options ranging from Deblocking, Rate Control, Motion estimation, Slicing, etc. Under each tab, you have all the relevant options listed to customize the profiles and A/V settings as required. The encoding process let user choose CPU process priority, which comes in handy in case of slow conversion rate.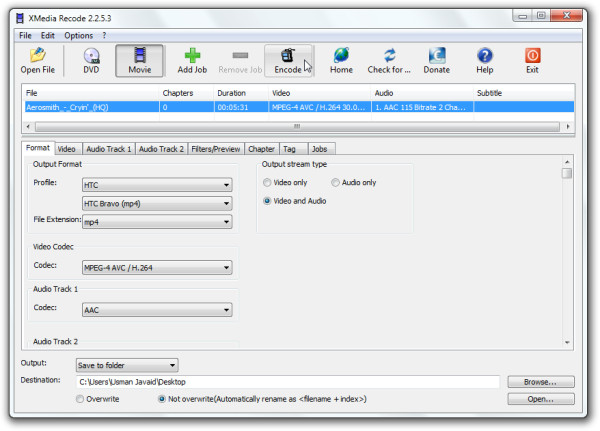 The Filters/Preview tab refers to multiple options which enables users to change Resolution, Video size, Scaling mode, and allows to crop the video size by marking the required area. These options comes useful in instances when you are intending to convert specific chapters of a movie.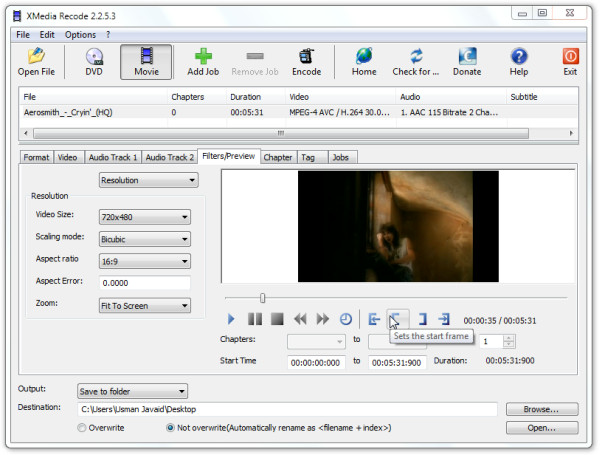 Meta information can be inserted under Tag tab, here you can insert new meta information for streamlining the information of  converted audios/videos.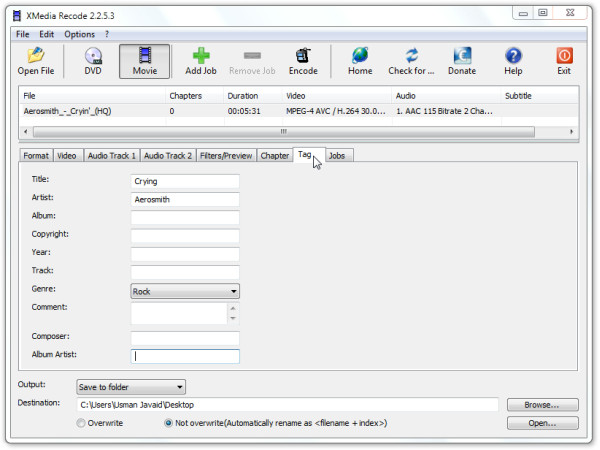 To put in a nutshell, it is one advance media converter, which carries each & every feature and option to cater professional users. Considering the interface and usage, users who don't want to specify all the listed options can opt a suitable profile to quickly convert the media file.
It runs on all Windows based OS, application was tested on Windows 7 x86 system.
For more, check out Free Make Video Converter And Oxelon Media Converter.