Capture Streaming Media Online With Media Sniffer
There is a plethora of free software out there that can download streaming videos not only from a host of sites, for example, FreeMake Video Downloader. Then there are download managers like Orbit Downloader that can do the same for you. However, what if you don't want to use a dedicated downloader, and are not that much into fancy download managers either. For this kind of scenario, Media Sniffer is the right choice.
This tiny portable open source program sniffs through your network traffic and finds the download link of any media streaming online, be it in your browser or a media player like iTunes. All you need to do is have Media Sniffer running before the media starts playing, and the program will 'sniff' out the download information for you.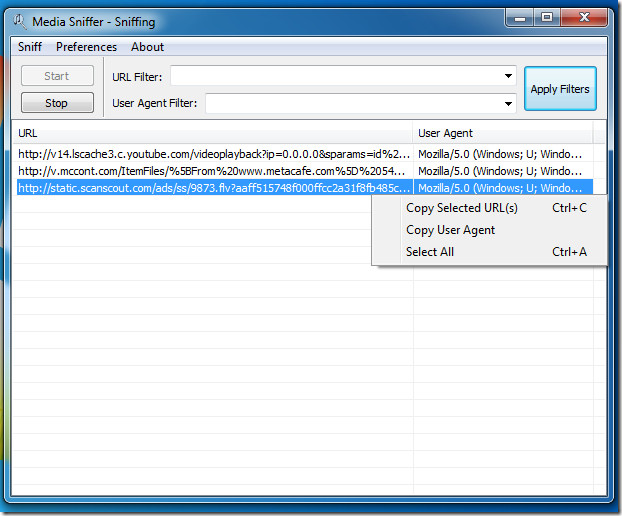 It supports almost all kinds of media file extensions, and can grab both audio and video. Under the program's preferences, you can choose which network adapter to sniff, the sniffing port, extensions to look for and update check on startup.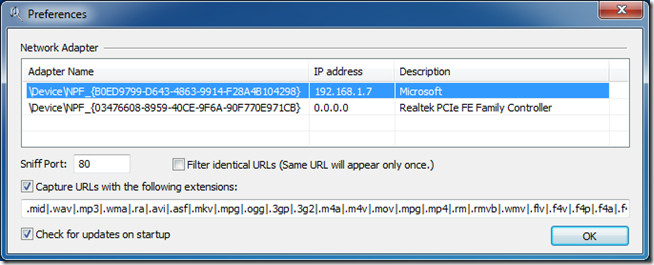 There is a little perk to getting Media Sniffer to work, however. If on Linux, you need to have libpcap installed. On Windows, you need WinPcap. Also, once you have extracted the downloaded zip package for Media Sniffer, you'll have two folders, Release and Release_DLL. If Microsoft Visual C++ 2008 Redistributable is not installed on your machine, use the executable file in the Release folder. Otherwise, use the one from Release_DLL as it is smaller.
Media Sniffer was tested on Windows 7 32-bit OS.