View Webpage In Two Frames With Split Screen Onclick [Chrome]
Every once in a while we come across extensions that have the most novel ideas. Split Screen Onclick is a Chrome extension that fits this very profile. It allows splitting a webpage into two or more segments by simply clicking on the "S" icon next to the address bar. This provides a utility similar to the Freeze Pane option in Microsoft Excel. For example, you can freeze a segment of the page and compare it with a another portion that may otherwise not appear with the split area (e.g. the header compared to the footer) due to screen size limitations.
According to the developer, the extension was developed to read articles and watch related video conveniently by splitting the web page. Before this extension, the only way to read an article and watch a related video was to open two tabs and then snapping them to the side of the screen.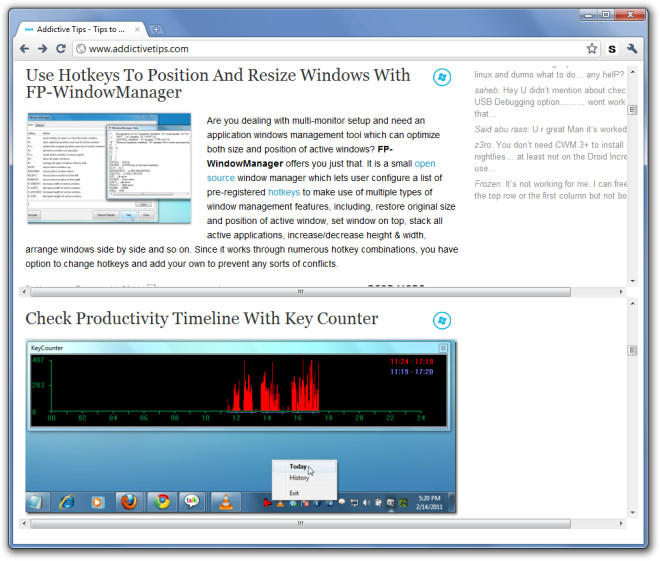 Clicking on the "S" icon continues to split the page further into more concise chunks. The downside is that currently it only allows vertical splitting of pages. It would have been more beneficial if it allowed horizontal splitting too. Nonetheless, it does have some utility for viewing purpose. For instance, splitting the page in two halves allows scrolling lengthy lists without losing the view of the title or headers.
Split Screen Onclick Extension for Chrome
Update: This extension is no longer available in the Chrome Web Store. For a similar alternative, try Split Screen.