How To Get Google Assistant On iOS
Google Assistant is the increasingly popular voice controlled digital assistant that was originally limited to Google based devices. Since the evolution of the Google app for iOS and the Now launcher for Android, Google Assistant is now finally available on iOS which means you can get Google Assistant on iOS without jailbreaking your device. You might be wondering why, if you have access to Siri, would you need access to Google Assistant? Well, Google Assistant, comes with its own eco-system of apps and connected devices. Even though Siri has ample flexibility for search queries, it is still relatively limited compared to how well Google Assistant can help optimize your life.
Get Google Assistant On iOS
To get Google Assistant on iOS, all you have to do is install the app from the App Store.
If you are able to Download the Google Assistant App directly, then this does not apply to you. However, if you are unable to locate it, then it could be because it is only available via the US App Store. Additionally, you might be running into difficulty locating it on your iPad, that too is because the app is optimized for the iPhone. You can download it to your iPad, but it will not be a native installation. You will be getting an upscaled version of the iPhone app. In order to install the app on your device, all you need to do is follow the link given below and it will install on your device without problem. If you are using a different app store than the US, it will give you a warning before changing stores and installing it.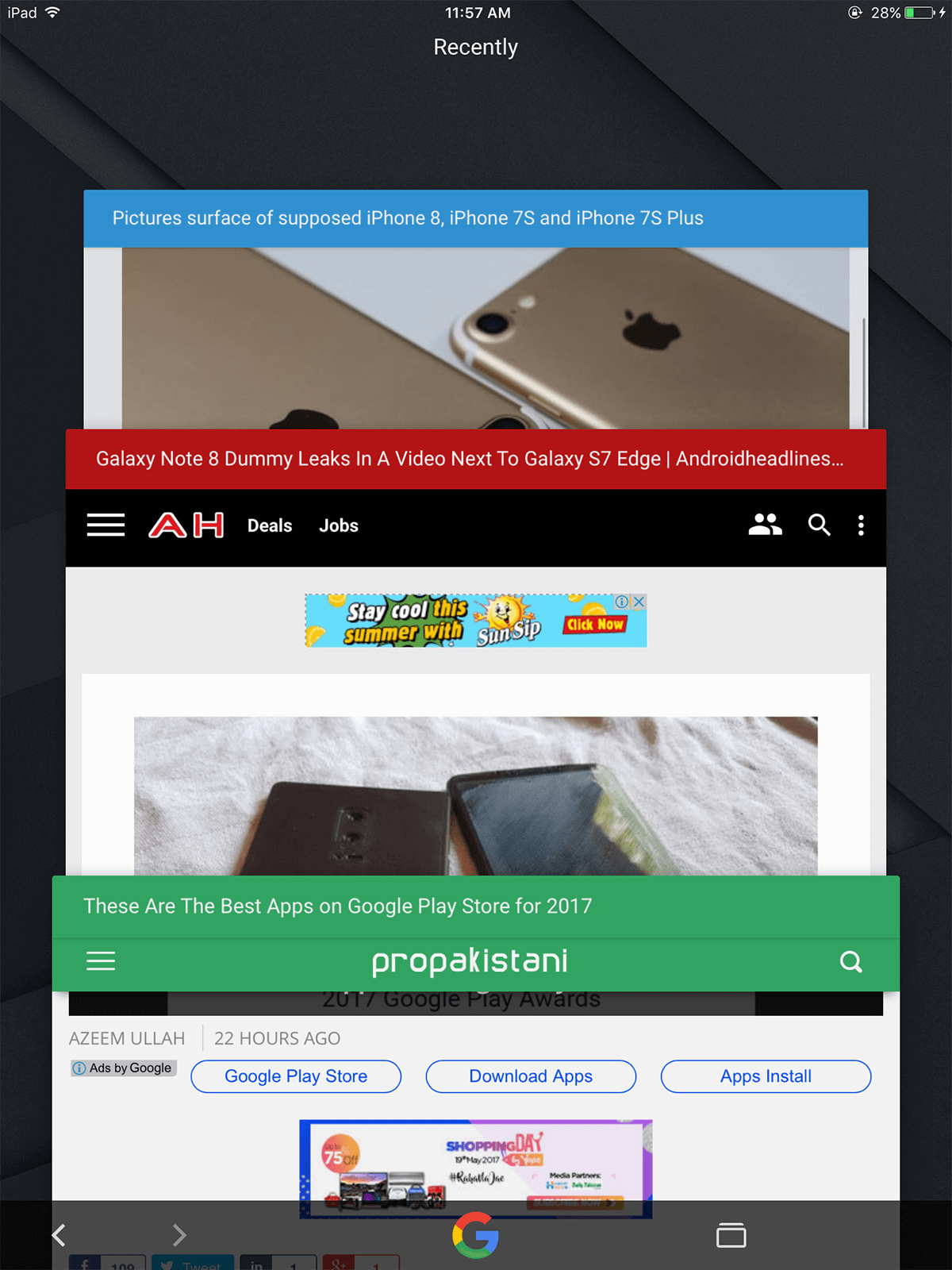 What Google Assistant Does
Google Assistant is intended for the exact same usage as Siri. However, Google Assistant is fast becoming popular simply because of the diversity of Android users out there. So when Google chose to bring their assistant on to iOS, they were aware of the comparisons, but Google Assistant is not just an affectation. It is very functional when it integrates with your Google Account. You can ask it questions, you can set appointments, send texts, create location based reminders and integrate it with other Google apps. Simply open the app, or access the widget (more on that below) and say "Okay Google" and let it do the rest for you.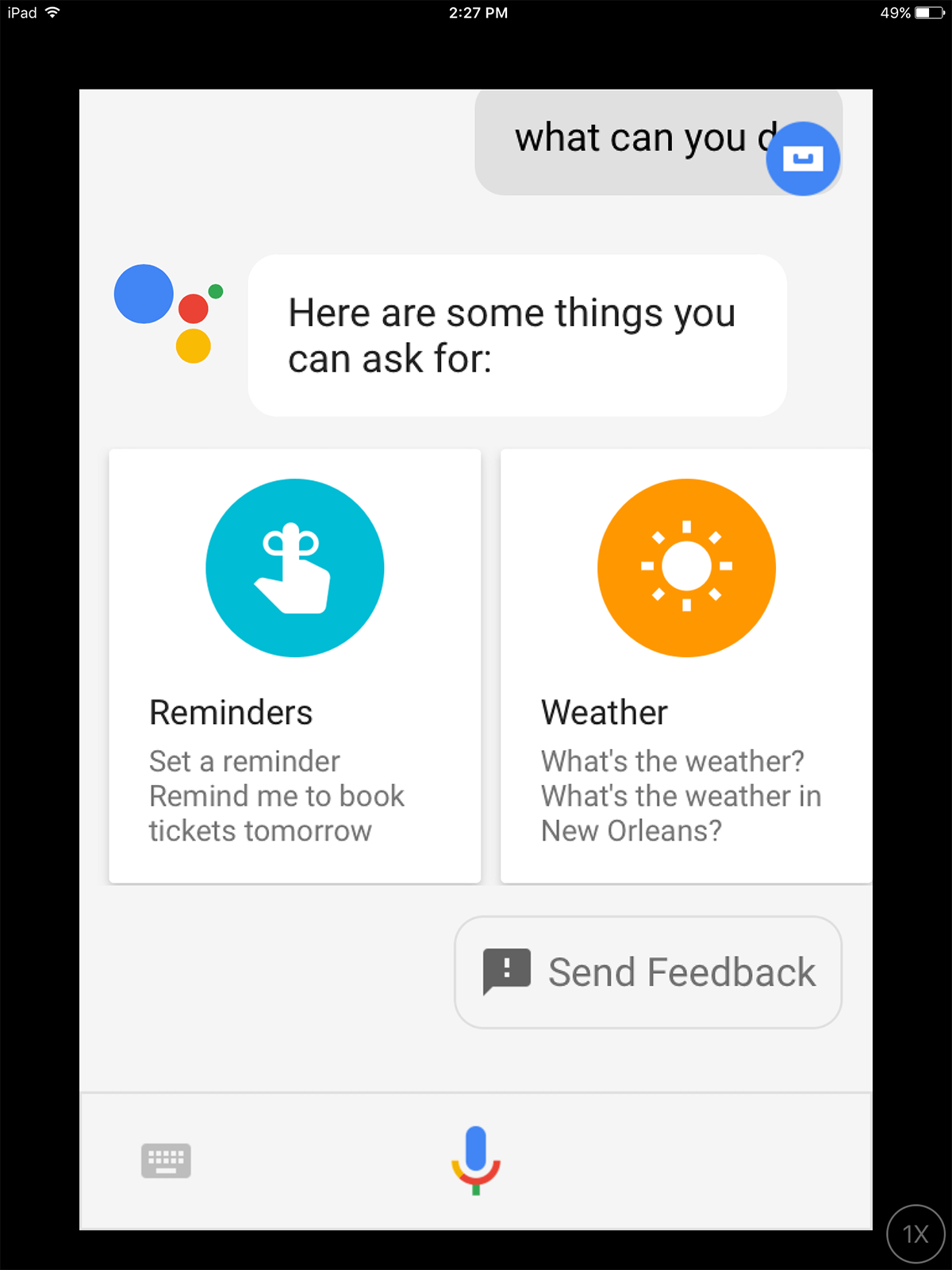 Install a Widget
If you are on the latest iOS firmware, then you probably already have sorted the widgets to appear on the left of your app drawer rather than as a pulldown menu. The Google Assistant widget can grant you immediate access and you can use it to your heart's content. In case your widgets still appear in the pulldown menu. You can do the following:
Pull Down Menu > Swipe Left > Scroll to the end and tap 'Edit'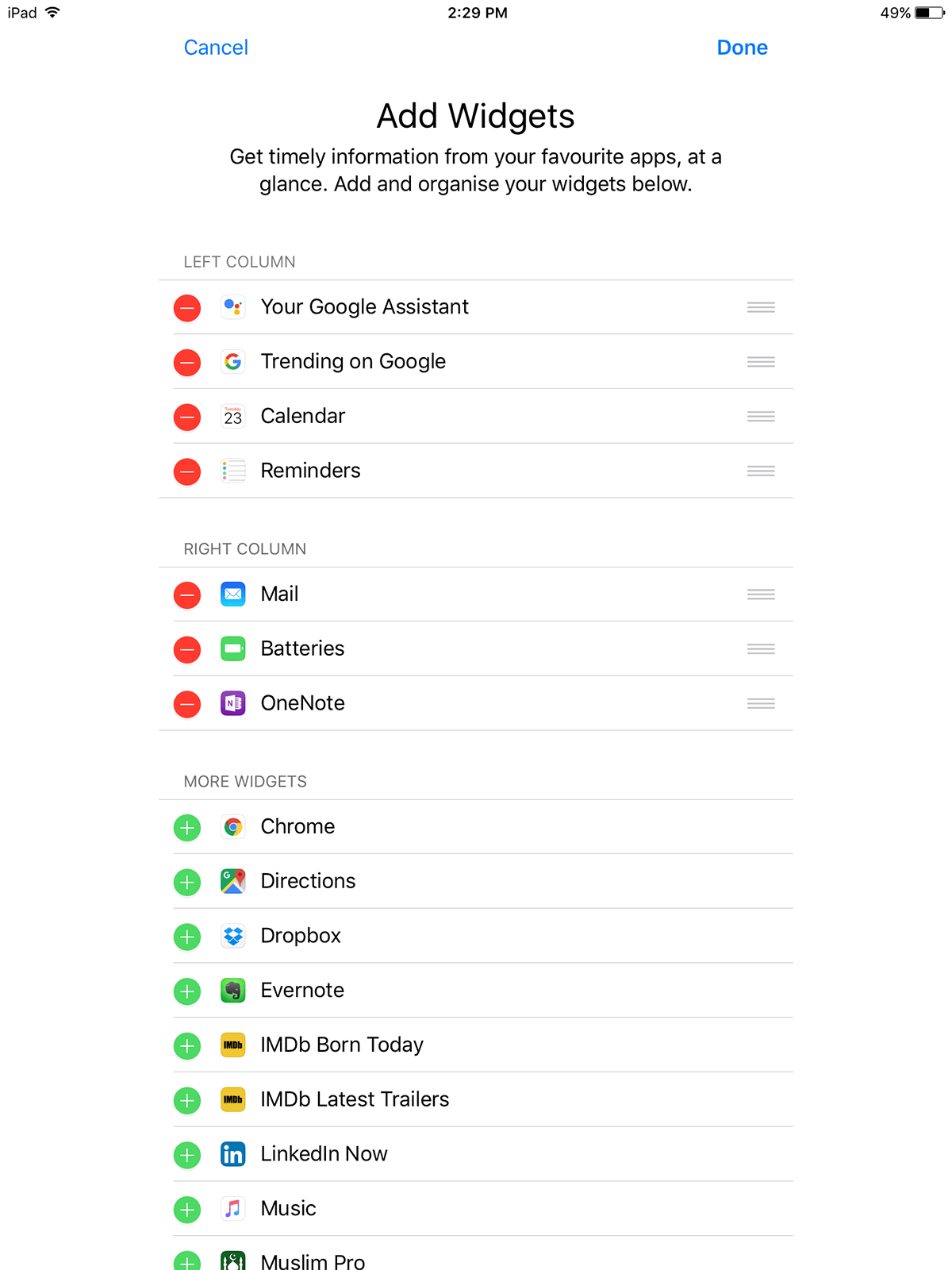 Here, you will see your active and inactive widgets. Drag the Google Assistant widget (and any other you want) into a column of your choice and tap on 'Done'. It will start showing up on the left of your app drawer.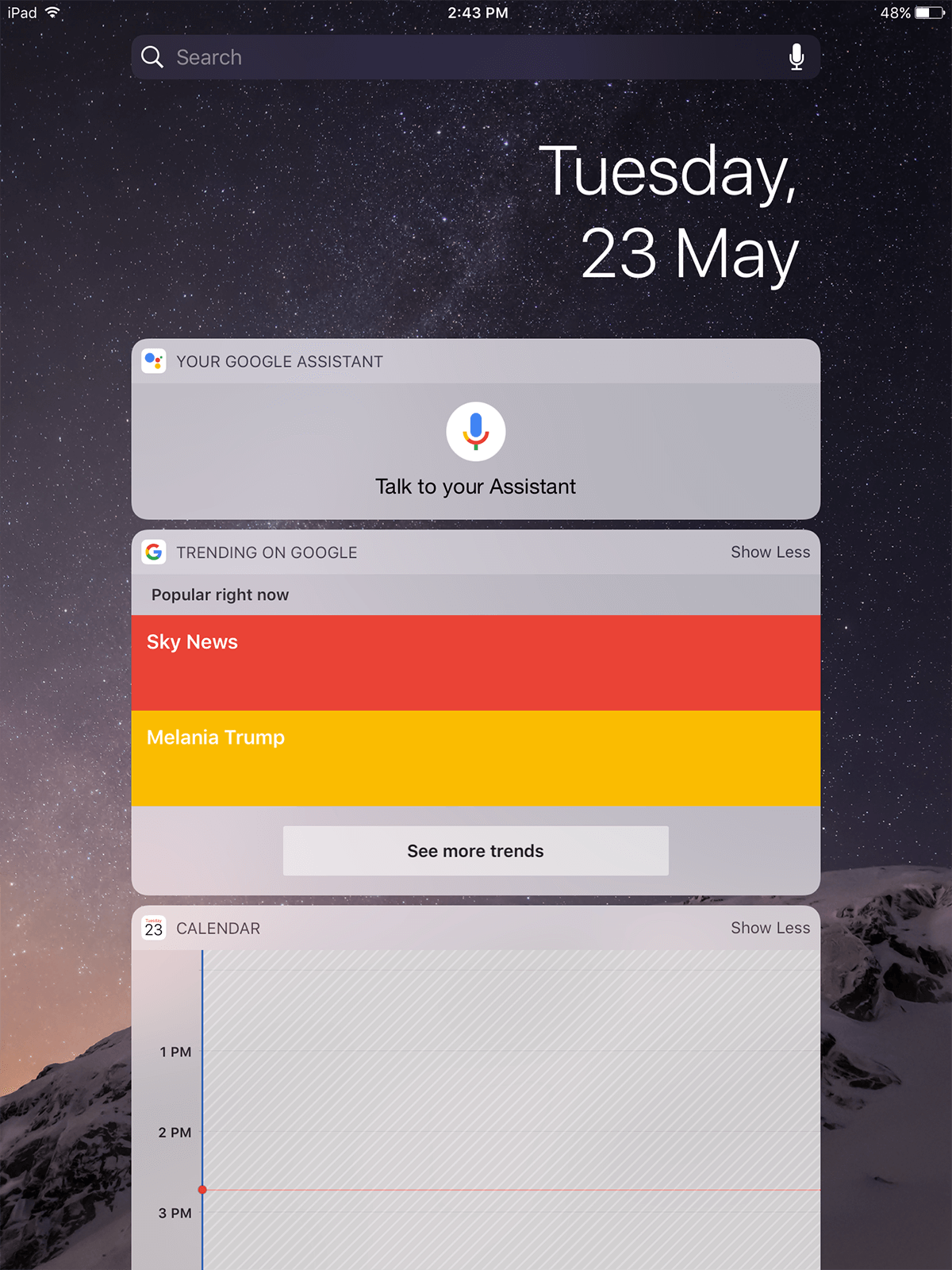 Shortcuts
From the above launched widget, you will find a mic, tapping on which will launch the voice input for Google Assistant. Alternatively, you can launch it from the app icon in the app drawer. You can actually make shortcuts that are both highly functional and very entertaining to experiment with. In order to access shortcuts, tap on the 'More Options Button' on the top right ('…') and tap settings.
Scroll below to find Shortcuts. It will quickly load some default shortcuts (which will be synced across all devices) as well as any you add here. You can add a shortcut to do practically anything you can think of. Just give it a command and associate it with a task. For example sending a message to a specific person if you're running late. Or to play a specific kind of playlist when you are working out, or even respond to calls from specific people with custom texts.
Replacing Siri
The greatest advantage Siri has over the competition is that it is omnipresent throughout iOS.  It is not possible to completely replace Siri. Saying "Okay Google" will not trigger the Google Assistant as it normally would if you were to use it on an Android device.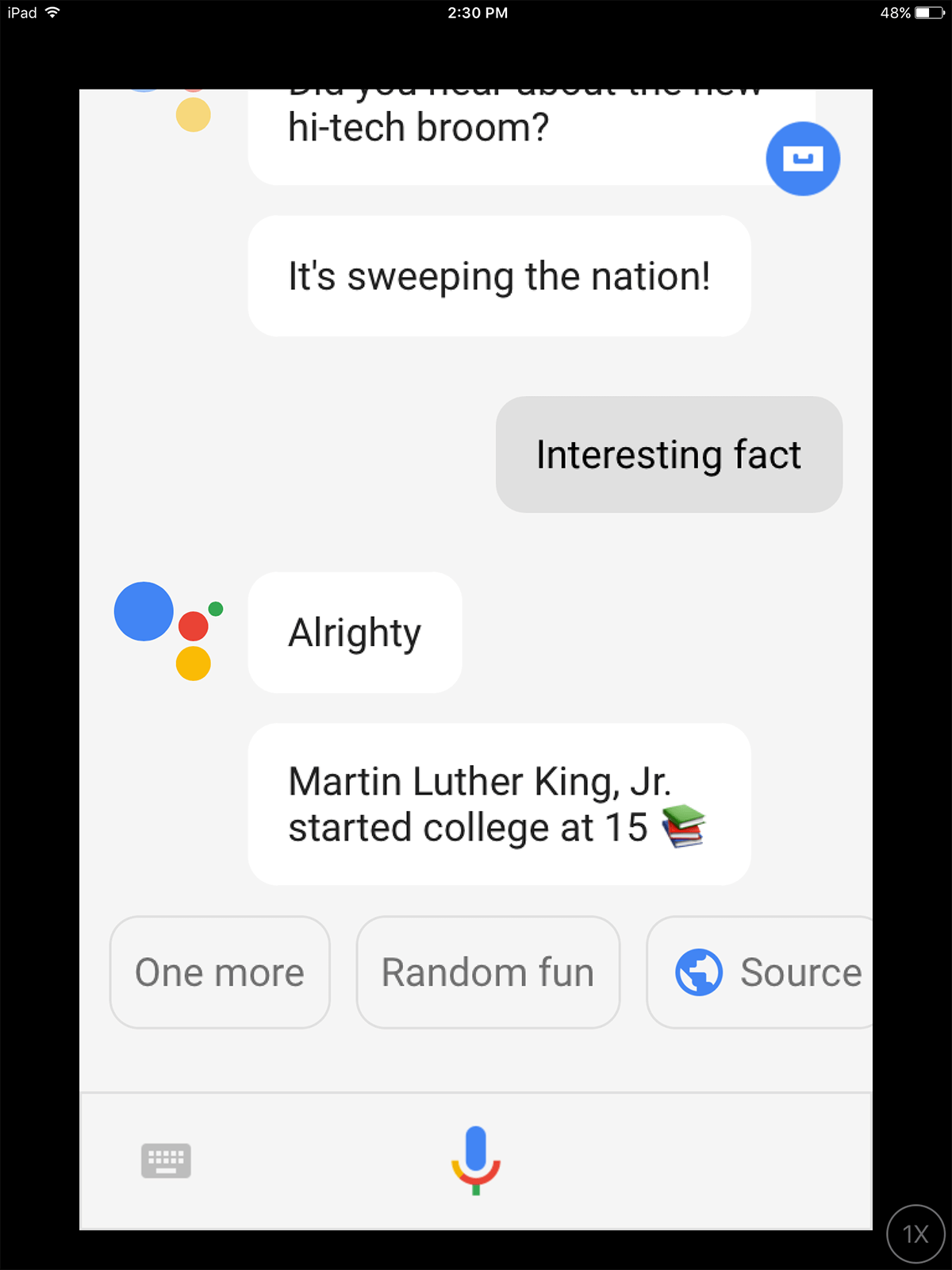 Interestingly, if you have other Android devices within earshot of your "Okay Google", they will all trigger, but will defer the task to whichever device you are addressing.
Siri is firmly embedded within the architecture of Apple and they are unlikely to abandon it any time soon. If you have a jailbroken device, you could replace Siri with the Google Assistant permanently. However, jailbreaking is only possible for iOS 10.2.1 or installations earlier than iOS 10.3's Apple File System update (which has yet to be publicly jailbroken). However, your total number of actions to access Google Assistant over Siri is just one extra tap. A swipe and a tap and you have all the access you require.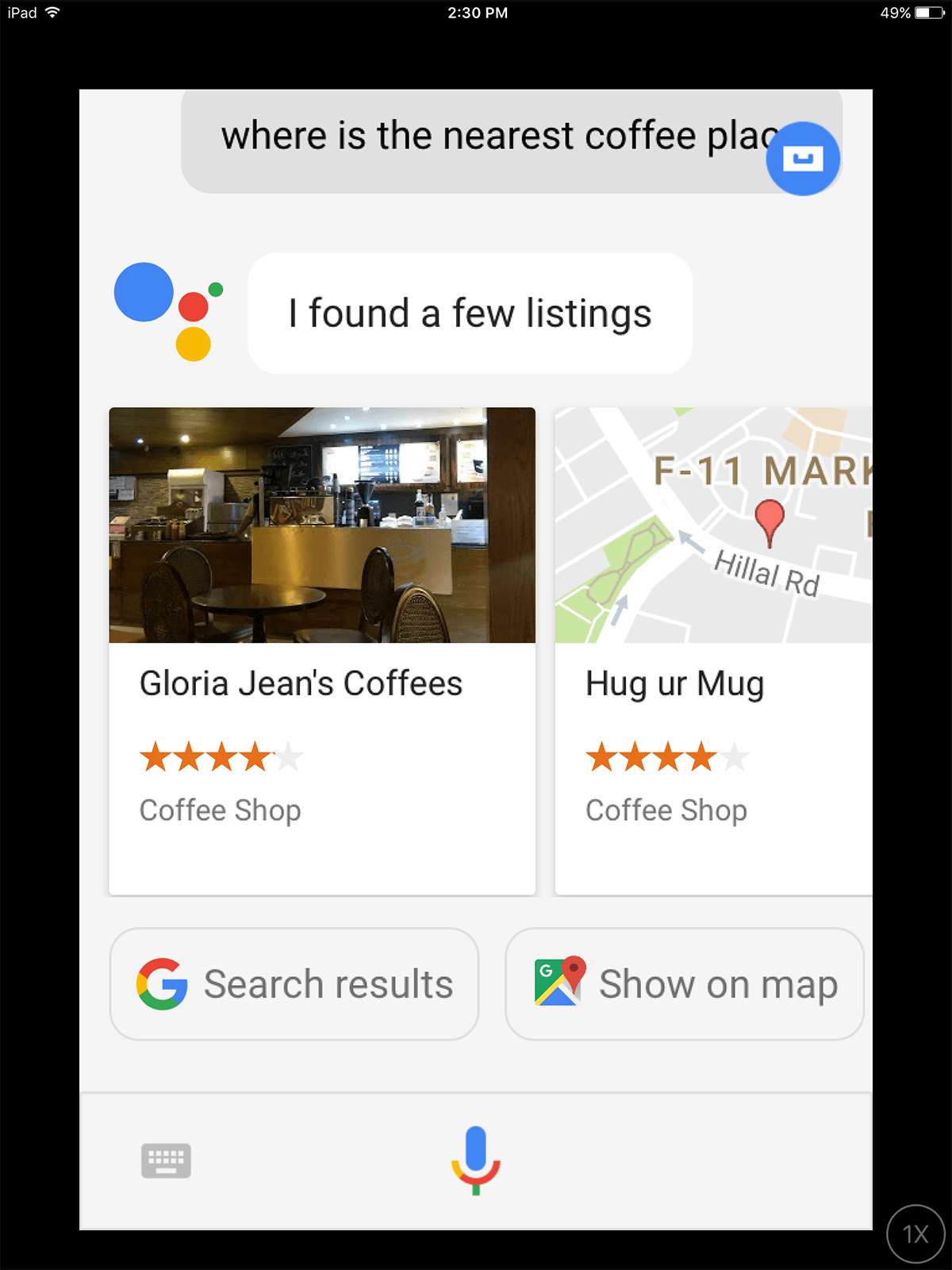 Download Google Assistant from the App Store