We are reader supported and may earn a commission when you buy through links on our site.
Learn more
Best Unofficial Add-ons for SPMC in 2021
Semper Media Center (SPMC) is a fork of the open-source media center Kodi developed by a member of the original team. Its main focus is on Android devices, rearranging some of Kodi's basic layout features to make things easier to navigate on touch screens. If you've got an Android phone, Android tablet, Android TV box, or even Fire Stick or Fire TV devices, SPMC is a fantastic alternative to Kodi.
SPMC changes some of Kodi's core functionality around quite a bit, but one thing that remains intact is support for unofficial add-ons. You can install tons of extensions and streaming resources on SPMC just as easily as you do with Kodi. If you're not sure where to begin, check out some of our picks for the best unofficial SPMC add-ons below.
30-days money back guarantee
Secure SPMC with a VPN
Privacy is a top priority when using any internet-connected device, especially when running Kodi or SPMC. Ordinary web traffic is usually sent out unencrypted, meaning anyone can track your activity, monitor your downloads, even uncover your identity. SPMC streamers will often find their streams throttled by ISPs, as well, which makes it all the more important to take basic privacy precautions before jumping online.
VPNs make it easy to stay safe online. VPNs create a private tunnel of encryption between your device and the internet. With encrypted data nobody can tell what videos you're streaming or what websites you visit. It's also nearly impossible for third parties to track your location or identity. VPNs restore privacy to the internet and are the perfect companions for streaming videos from Android devices.
Best VPN to Use with SPMC – IPVanish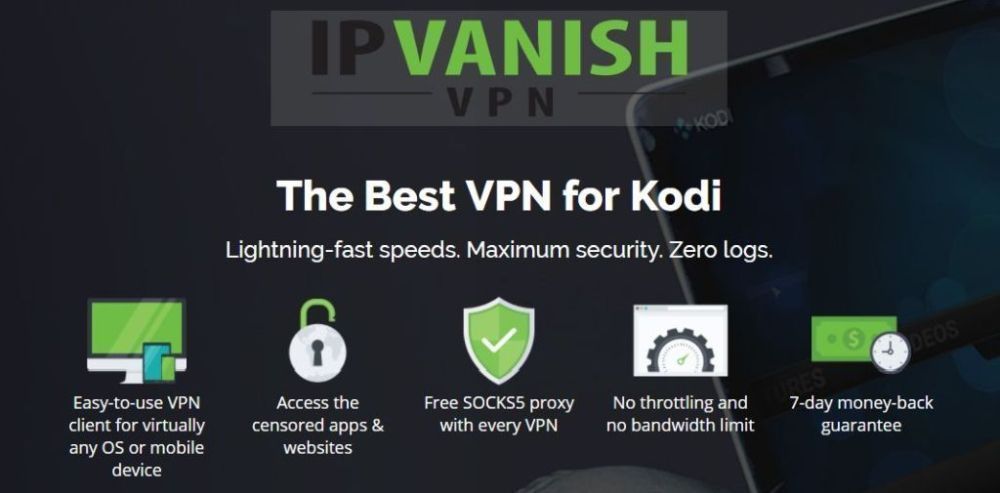 IPVanish is the perfect VPN to use along with SPMC. It's fast, lightweight, and it works on a wide range of devices, including Android phones and TV boxes. The IPVanish network is over 950 servers strong, covering 60 different countries with excellent speed results. Data is secured by DNS leak protection and an automatic kill switch along with 256-bit AES encryption and a zero-logging policy on all traffic. Whether you're streaming HD movies or just surfing the web, IPVanish can keep you safe.
IPVanish offers a 7-day money back guarantee which means you have a week to test it risk-free. Please note that Addictive Tips readers can save a massive 60% here on the IPVanish annual plan, taking the monthly price down to only $4.87/mo.
SPMC – Kodi for Android
If you're at all familiar with Kodi, you already know what to expect from SPMC. The fork comes with all the main features you expect from an open-source media center, including the ability to install third party add-ons. The key difference with SPMC is the interface has been rearranged for ease of use. There's also a couple of Android-exclusive features you can take advantage of. For the full run-down, check out our guide on SPMC vs Kodi.
Is SPMC Better for Fire TV?
Kodi runs great on most devices, but SPMC was made to run on Android systems. Fire TV and Amazon's Fire Stick platforms run on a modified Android operating system, which means they're perfect for SPMC. All of the app's interface tweaks make it extremely easy to use with the remote controls and remote apps, too. Whether or not you think SPMC is better on Fire TV than Kodi is up to your own preferences, but we recommend giving it a try. You can install SPMC on Fire TV without too much trouble, then stream a few movies and see what you think!
About Unofficial SPMC Add-ons
Since SPMC is based on the Kodi code, you can expect full compatibility with almost all add-ons and repositories. If it works on Kodi it should work on SPMC, especially if it's a newer piece of software designed to be lightweight and fast. SPMC sometimes has difficulty working with large repositories or huge lists of files, but as long as you don't mind a little interface lag you can slog through and install without much hassle.
One thing worth noting is that SPMC's repo installation process works best with URLs, not files. Some Kodi repositories can be installed by downloading the file to your device and adding it manually. With SPMC, you can't really do that. Instead, look for repository and add-on guides that give you a URL to enter. This is faster and easier than hunting down zip files, and it helps keep SPMC tidier in the long run.
Is it Safe to Install Unofficial Add-ons?
Unofficial add-ons are maintained by third parties and not directly affiliated with Kodi. They can access any sources they like, including potentially illegal ones, which makes them a little scary for first time users. For the most part, though, you're safe installing unofficial add-ons to SPMC. Stick with reliable repositories whenever possible, and if an add-on shuts down, be sure to uninstall it.
Note: Unofficial add-ons can pull content from a variety of sources. It's impossible to verify the integrity or legality of each one, meaning you could access pirated videos without your knowledge or consent. Addictive Tips does not condone or encourage violation of copyright restrictions. Please consider the law, victims, and risks of piracy before accessing copyrighted material without permission.
How to Install Unofficial Add-ons to SPMC
SPMC lets you install both official and third party content with ease. Adding unofficial repositories is almost identical to adding repos to Kodi, though because of the interface changes you'll need to familiarize yourself with a few changes. Follow the steps below to install any repository you like. All you'll need is the right download URL and a few moments of your time.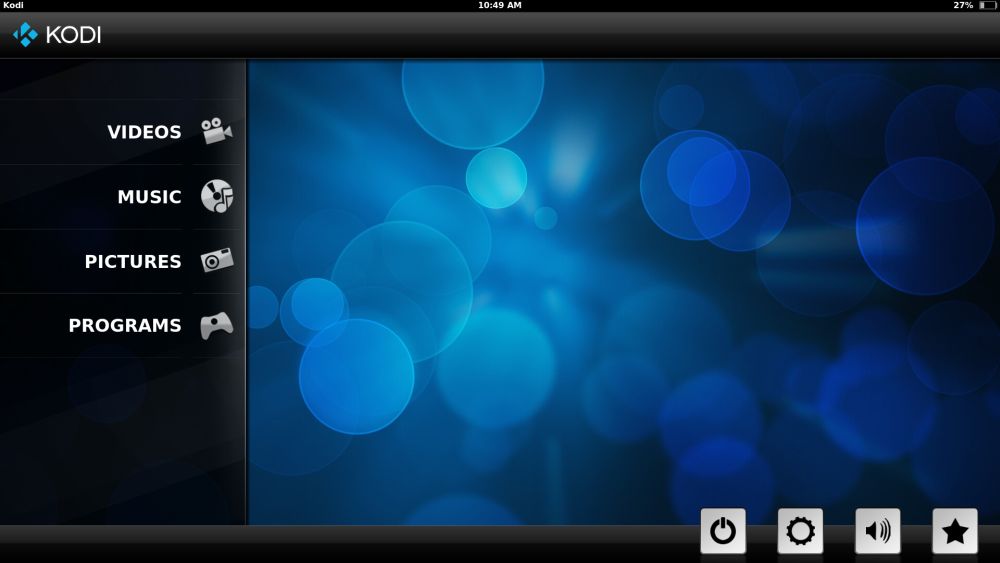 Launch SPMC on your Android device. You should start at the home screen, but if you don't, press the house icon at the top left corner of the screen.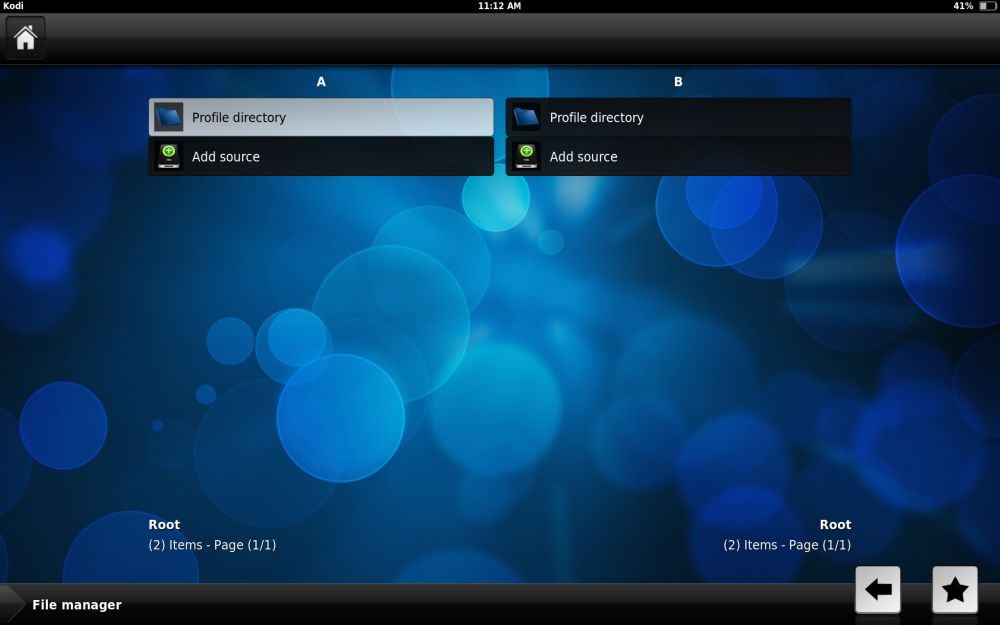 There are a couple of ways you can access the repo management screen from here. We prefer the direct method, as it can be repeated for any number of add-ons no matter where you start. Tap on the gear icon in the lower right corner of the screen and you'll bring up the configuration page. Next, tap the double burger icon (the short parallel lines) to open the Add Files Source dialog.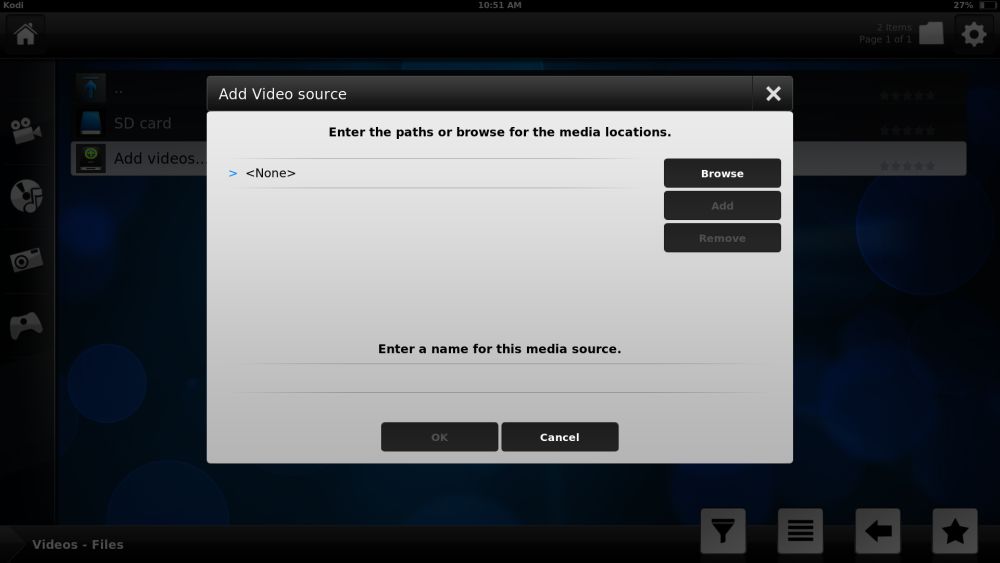 Next, find the URL for the repository you want to add. This will change depending on what you're installing. Type it in the box where it says <None>, then give it a name and tap OK to save your changes.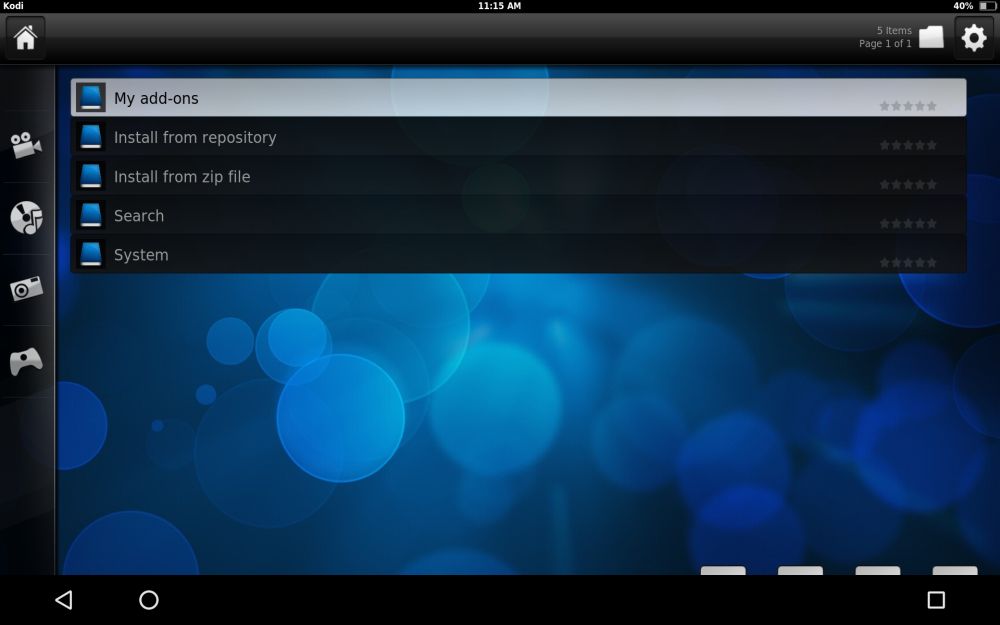 Now go back to the settings page and tap the puzzle piece icon at the bottom. From here choose  Install from Zip File, then pick the repository you just added. Install the zip, and once the notification tells you it was added, tap Install from Repository. Pick the repo that was just added to your system, then browse its contents folder by folder. You can tap any add-on you like and install it right away.
Installed add-ons will be available from the appropriate folder from SPMC's main menu. For example, if you installed a movie streaming add-on, you'll find it under Videos > Video add-ons.
Best Unofficial Add-ons for SPMC
Need to get your movie fix? Looking for some TV shows to binge watch on SPMC? How about live sports or IPTV channels? With the right unofficial add-ons you can stream anything you like! Check out our suggestions below to get started.
FTFA – Movies, TV Shows, Sports, IPTV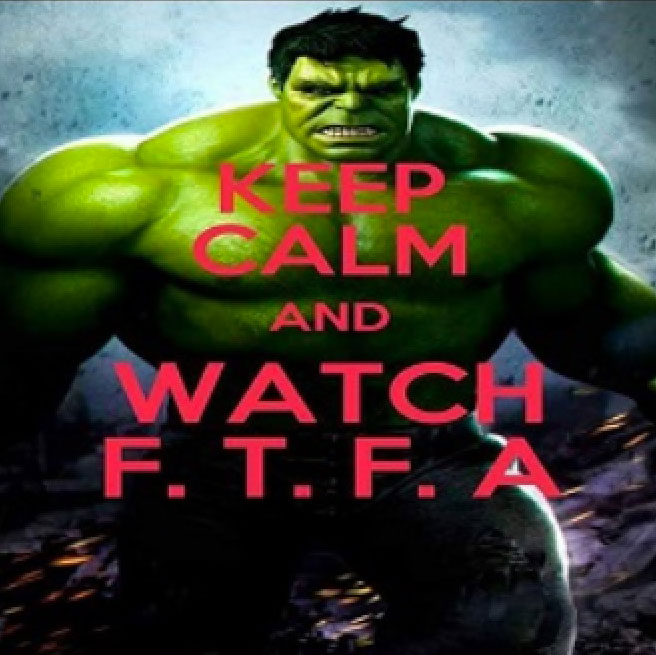 Need a reliable source for blockbuster movies and new TV shows? You can't go wrong with an add-on like FTFA. This multi-purpose streaming tool gives you a ton of sources to browse through for free content. The add-on is structured around live channel servers throughout the U.S. and UK. Check out broadcast digital networks by combing through the list, or just jump right into on-demand movies.
Check out the quick guide below to install FTFA to your copy of SPMC.
Follow the steps above until you get to the part where you add the repository URL.
Tap <None> and type in the repo URL exactly as it appears here: https://toptutorialsrepo.co.uk/kodi/Repos/
Continue following the installation steps and install the Brettus repository to your system.
Install FTFA from the Brettus Builds Repository, then let the streaming begin!
UK Turk Playlists – Movies and TV Shows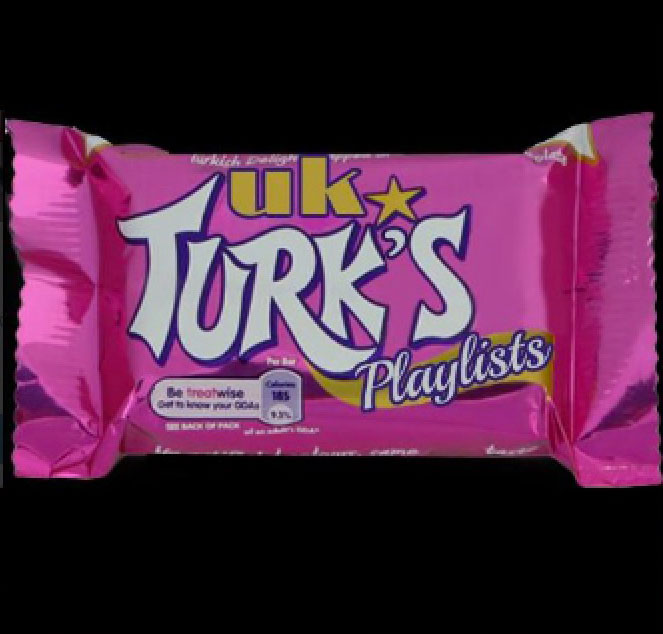 UK Turk Playlists has long been one of the best resources for high quality Kodi streams. The movie and TV show-centric add-on works perfectly with SPMC, as well. You'll find a little bit of everything in this extension, from classic content to new releases, sports to documentaries. Everything is organized by category and genre, and there's even a strong 1080p video section packed with HD films to stream.
To install UK Turk to your copy of SPMC, check out the steps below.
Follow the steps above until you get to the part where you add the repository URL.
Tap <None> and type in the following URL exactly as it appears: https://addoncloud.org/ukturk/install/
Continue following the installation steps to add the repo to your system. Then just choose UK Turk, install, and start streaming.
Need more detailed instructions? Check out our complete guide to installing UK Turk Playlists.
Placenta – TV and Movie Streams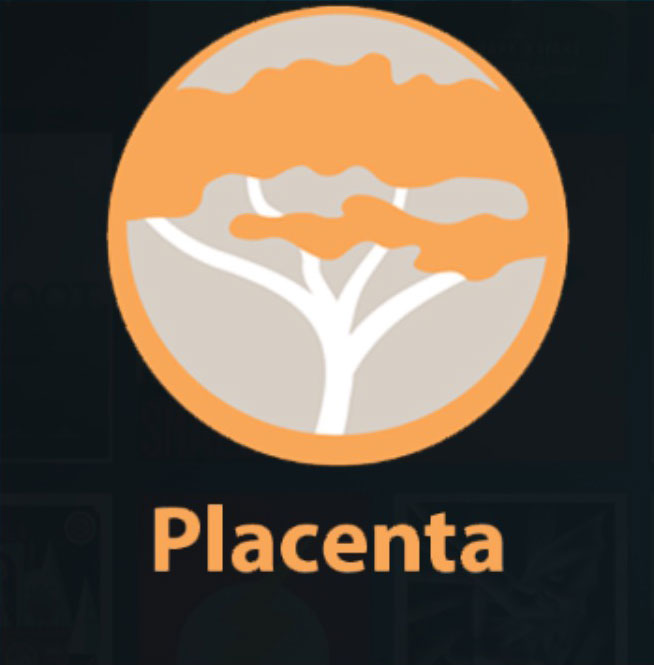 Placenta has risen to some measure of popularity in recent months thanks to its wide selection of high quality movie and TV show streams. The add-on is a fork of Exodus, one of Kodi's best-loved streaming sources of all time, and it delivers its content in a wonderfully straightforward way. No weird interfaces or features to wrestle with, just straightforward movie and TV show streams you can search through or browse. Each video has a number of sources to choose from, too, which makes Placenta more reliable than some of its competitors.
To install Placenta you'll need to install the Blamo repository. The steps below will help guide you through the process.
Follow the steps above until you get to the part where you add the repository URL.
Tap <None> and type in the following URL exactly as it appears: https://repo.mrblamo.xyz
Continue following the installation steps to add the Blamo repo to your system.
Install Placenta from the Blamo repo, then head back to the SPMC main screen and start streaming!
Want more detailed information about Placenta? Check out our guide to installing Placenta to Kodi.
Maverick Repo – Live Sports and TV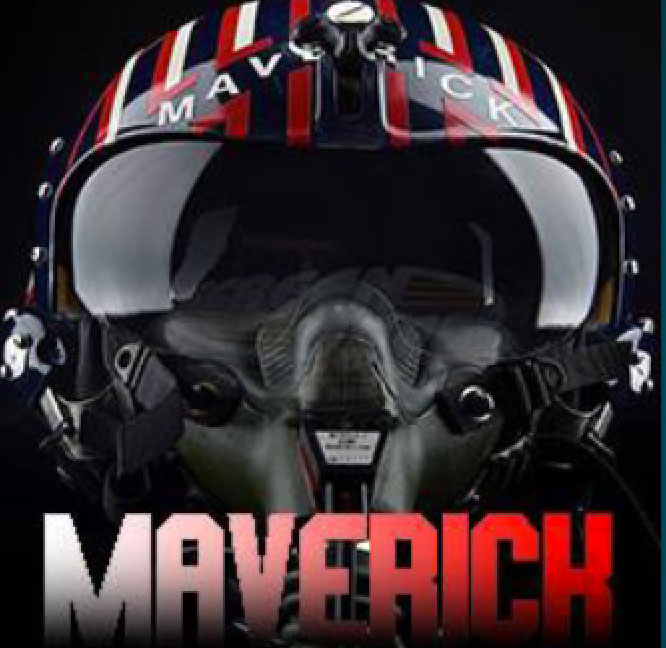 It's hard to find a good resource for live sports streams. Keeping tabs on the latest soccer, football, hockey, or even golf games usually requires hopping from channel to channel, add-on to add-on, hoping the game is featured on one of your sources.
The Maverick repo takes a great leap forward to making it easier to stream live TV and sports channels. The repository includes a couple of extremely popular add-ons for HD movies and broadcast IPTV channels, but its main features are Project Mayhem and SportsDevil. The former is an all-purpose streaming add-on that should keep you swimming in new TV shows and movies. The latter is probably the best live sports add-on ever made.
The steps below will help you install the Maverick repo along with a few of its better add-ons.
Follow the steps above until you get to the part where you add the repository URL.
Tap <None> and type in the URL exactly as it appears here: https://mavericktv.net/mavrepo/
Continue following the installation steps and grab as many add-ons as you like. Be sure to install SportsDevil and Project Mayhem, at the very least.
Kodil Repo and Add-ons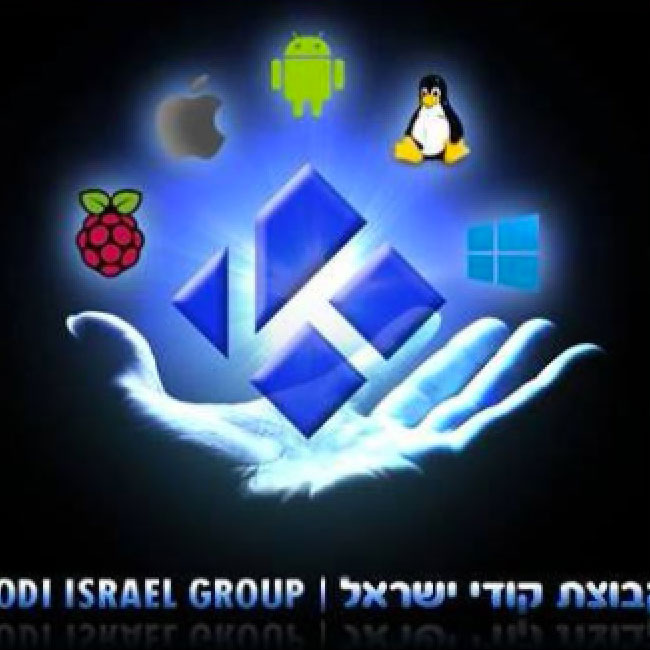 The Kodil repository has a staggering 600+ add-ons available to download and use right away. The repo is known for saving old content from an untimely death, preserving some of the best Kodi and SPMC add-ons even after their creators abandon them. There's no shortage of great stuff to check out, including live sports streams, IPTV channels, movie add-ons, TV show sources, and more.
To install Kodil on your copy of SPMC, just use the information below.
Follow the steps above until you get to the part where you add the repository URL.
Tap <None> and type in the Kodil URL exactly as it appears here: https://kdil.co/repo/
Continue following the installation steps and grab as many add-ons as you like.
Need a more detailed guide? Check out our complete walkthrough for installing the Kodil repository.
Conclusion
SPMC is a great alternative to Kodi, and it's perfect for anyone who favors Android or Fire TV devices. It's fast, easy to use, lightweight, and it's compatible with almost all of Kodi's content. Installing the right unofficial add-ons on SPMC can help you get the most out of your streaming experience with very little effort. All it takes is a couple of minutes and you'll have access to all the movies and TV shows in the world!