We are reader supported and may earn a commission when you buy through links on our site.
Learn more
Best Add-ons in the Kodil Repository
Throughout all the drama, turmoil, and DMCA shutdown attempts, one Kodi repository has held on strong. Kodil from the Kodi Israel Group is an oasis of add-ons both old and new. Classic content that disappeared from the rest of the community can often be found hiding in Kodil's massive file structure. No matter what movies you want, sports feeds you need, or TV shows you want to binge watch, Kodil can help you out. Below are a few of the best add-ons found in the Kodil repository.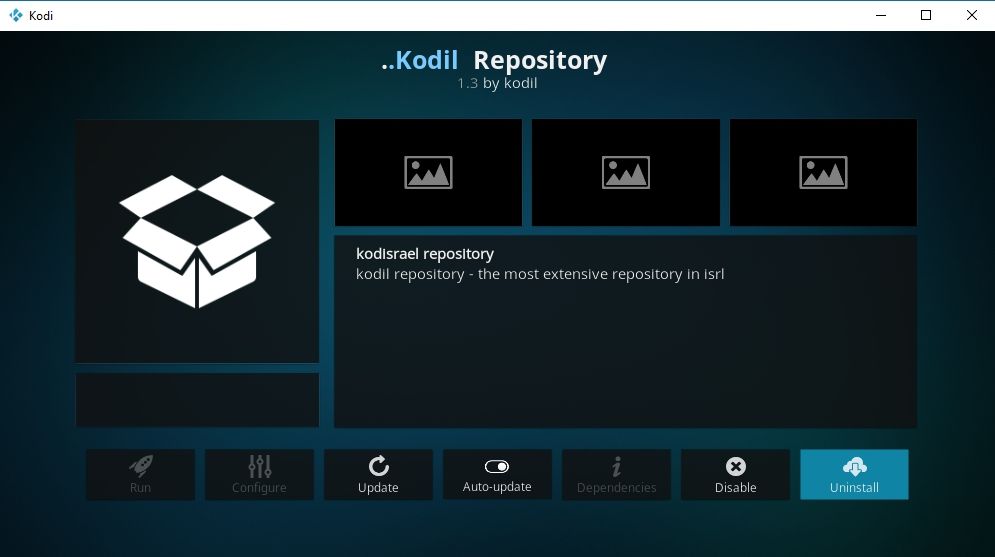 30-days money back guarantee
VPNs are Vital to a Safe Kodi Experience
Hopping online for a quick movie or round of social media binging has gotten less and less safe as the years go by. Everyone's out to monitor and steal your data, including websites, ISPs, and government agencies. Kodi streamers are under special scrutiny, too, as many of its add-ons are seen as violations of copyright law. No matter what activities you engage in, there's a good chance someone is eavesdropping.
The good news is you can do something about it by installing a virtual private network. VPNs encrypt each packet of data before it leaves your device, preventing third parties from seeing what you're up to. They replace your IP address with an anonymous one, as well, which stops tracking efforts to help keep you invisible every time you go online.
Best VPN for Kodi – IPVanish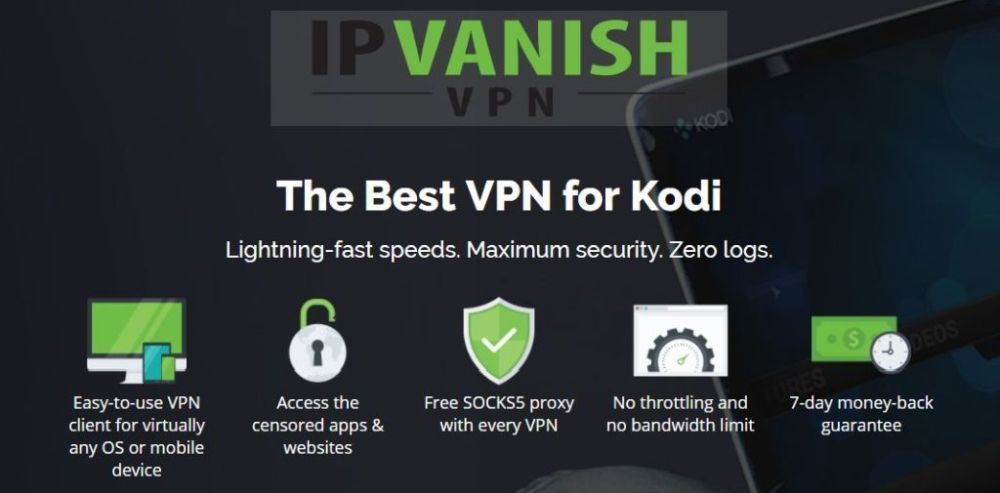 Speed, privacy, and anonymity, those are the basic requirements of a good VPN. IPVanish hits all three of those areas with ease. The service offers a huge network of over 950 servers in 60 different countries to connect to, enough to guarantee fast connections in any part of the world. On top of that, your data is secured with 256-bit AES encryption, a zero-logging policy on all traffic, and both DNS leak protection and an automatic kill switch. With IPVanish all you have to do is log in and you're safe.
IPVanish offers a 7-day money back guarantee which means you have a week to test it risk-free. Please note that Addictive Tips readers can save a massive 60% here on the IPVanish annual plan, taking the monthly price down to only $4.87/mo.
Before You Begin – Installation Tips
The Kodil repository is stuffed from end to end with add-ons. You could honestly make this the only repo you work with and get by just fine! Before you start adding things left and right, there are a few things you should be aware of.
Official vs Unofficial Add-ons
The Kodi environment can be added to and customized by anyone. Many groups come together to create and maintain add-ons other Kodi users can take advantage of. Roughly speaking, all add-ons fall into one of two categories: official and unofficial. Each comes with its own drawbacks and benefits, and they're easy to tell apart, too.
Official add-ons are pieces of content approved by Kodi's developers. They feature only legal content from legal sources, nothing even remotely shady about them. You won't be able to access a huge variety of content, but what's there is reliable and high quality. All official add-ons are included in Kodi's main repository, which comes pre-installed with every Kodi download. You can access them with just a few clicks, making them easier to install than their unofficial counterparts.
Unofficial add-ons are any piece of software maintained by third parties and not directly affiliated with the Kodi team. They're not endorsed or checked by anyone, meaning they can access any sources they like, including potentially illegal ones. The downside is quality can vary, as can reliability. When an add-on or repository is shut down it's always an unofficial one. The upside is you'll be able to stream a staggering amount of content from around the world, including live sports, new movies, and broadcast TV shows.
Note: Unofficial Kodi add-ons such as the ones mentioned below may include links to pirated streams or content. Addictive Tips does not condone or encourage any violation of copyright restrictions. Please consider the law, victims, and risks of piracy before accessing copyrighted material without permission.
Reliability Issues
Kodil saves a lot of add-ons from an untimely death. It can't save them all, of course, nor can it restore their functionality in cases when the developer abandons them. Just because an add-on shows up in Kodil doesn't mean it's going to work without any errors. Dependencies, source locations, and tons of other variables all need to be in place. Kodil does a great job preserving add-ons, but remember, it's not perfect.
How to Install Kodil
The Kodil repository installs just like any other unofficial repository. You'll need to enable the external sources option within Kodi, enter the repo URL, install it, then grab add-ons individually. The entire process doesn't take very long, but just in case you get lost, we've provided a complete guide to installing Kodil the easy way. Get it on your device, then come back here for the best add-ons!
Best Video Add-ons in Kodil
Kodil comes with a staggering 601 video add-ons to choose from. That's enough to keep you streaming until the end of the world! We've chosen a few of the most popular and easiest to use add-ons and listed them below. Use it as a starting point, and don't be afraid to browse the list to install interesting add-ons yourself!
FliXanity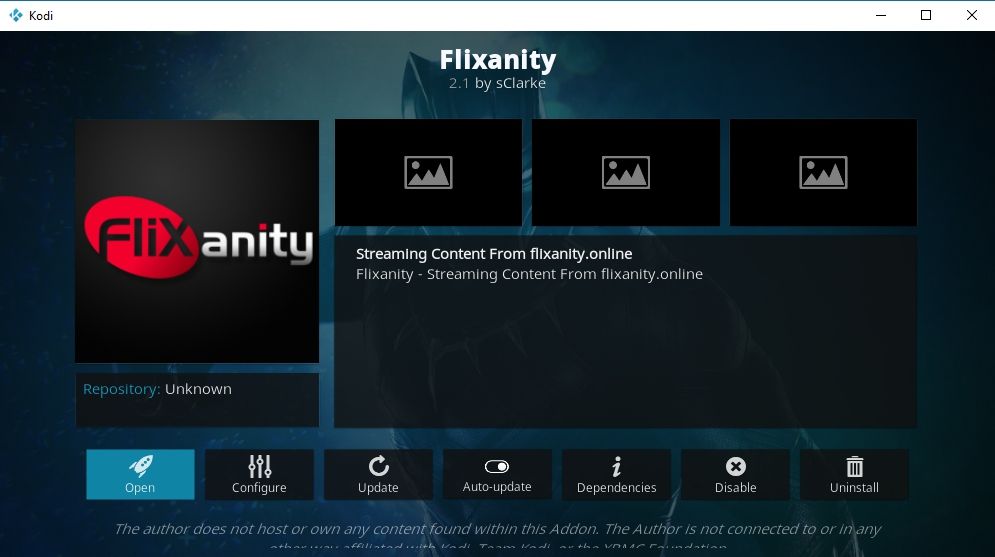 Not interested in installing dozens of add-ons just to get your movie and TV show fix? Make your first stop FliXanity. The incredible add-on includes all the popular content you could want, everything from the latest blockbusters to classic and brand new TV shows. Easy to access, high quality, and very few broken links, too.
How to Install FliXanity
FliXanity is included with Kodil's selection of video add-ons. Follow the steps below to locate and install it.
Make sure the Kodil repository is installed and up to date.
Navigate to the Add-ons menu from Kodi's main screen.
Select the open box icon, followed by Install from Repository.
Scroll down until you find the Kodil repository.
Enter the Video add-ons folder near the bottom of the list.
Browse the add-ons until you find FliXanity.
Install, then access the add-on from the main menu at any time.
What's on FliXanity?
The FliXanity add-on ties into the FliXanity website and offers an alternative interface for its movies and TV shows. You'll find a lot of great content sources from a staggering variety of locations across the web. Everything is sorted into neat categories, too, including the following:
Trending – Content experiencing an upswing in viewership.
Popular – All-time best films and TV shows.
Release Date – Newest releases sorted by the most recent.
Most Watched – Popular content by view count.
IMDB Rating – Find good content based on IMDB scores.
Genres – A good, old fashioned genre tree.
UK Turk Playlists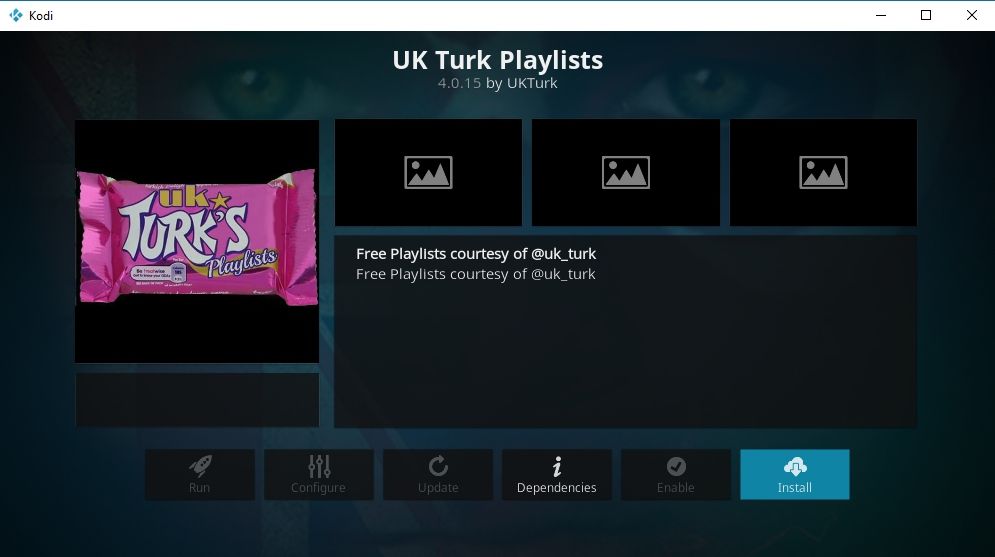 The UK Turk Playlists add-on is one of the oldest and best resources for movies and TV shows. You'll find everything from classic content to new releases, all organized by genre and type. Need sports streams, CCTV feeds, concerts, and cartoons? UK Turk has them all!
How to Install UK Turk
UK Turk can be found in the Kodil repository at the very bottom of the video add-ons list.
Make sure the Kodil repository is installed and up to date.
Navigate to the Add-ons menu from Kodi's main screen.
Select the open box icon, followed by Install from Repository.
Scroll down until you find the Kodil repository.
Enter the Video add-ons folder near the bottom of the list.
Browse the add-ons until you find UK Turk.
Install, then access the add-on from the main menu at any time.
What's on UK Turk?
A little bit of everything! The tremendous amount of content in the UK Turk add-on is more than enough to keep you streaming for weeks on end. You'll never run out of stuff to watch. Below are just a few of our favorite categories offered by UK Turk.
Live TV – Over 150 live feeds from around the world.
Movies – Curated lists of films organized by genre and popularity.
Sports – More than 100 live sports channels taken from the U.S. UK, and beyond.
Turkish Media – Got a thing for Turkish films or TV shows? If not, you can get hooked pretty easily with this category.
TV Shows – A massive database of new, classic, popular, and unknown TV series.
Ares Videos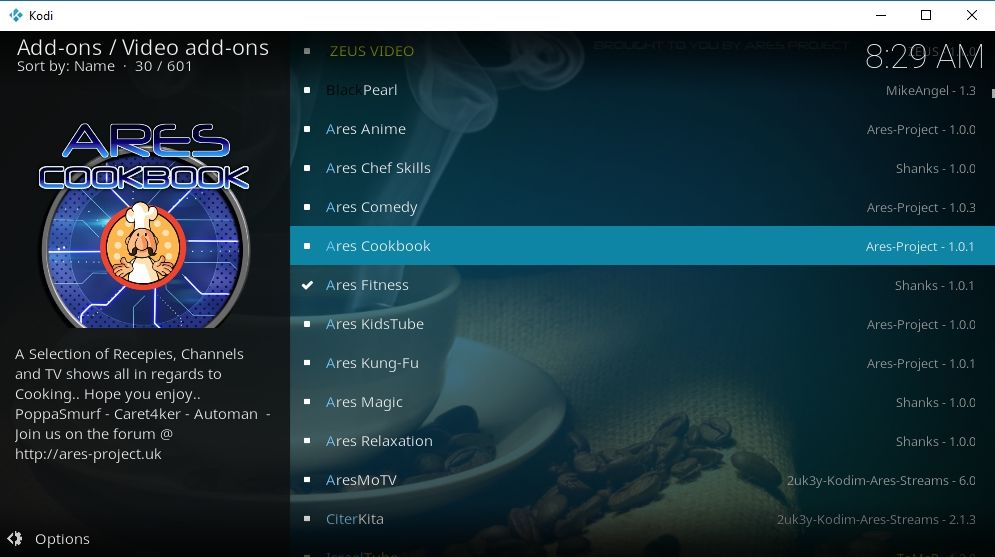 Project Ares was arguably one of the biggest collections of themed Kodi add-ons and content ever assembled. The Ares repo was packed with add-ons to use, everything from Ares Anime to Ares Comedy, Ares Fitness, and Ares KidsTube. When the team was forced to shut down in 2017, all of that content disappeared. Until it was saved by Kodil, that is.
How to Install Ares Add-ons
Kodil features almost a dozen Ares video add-ons sitting right at the top of its list. You can install each one individually by following the steps below.
Make sure the Kodil repository is installed and up to date.
Navigate to the Add-ons menu from Kodi's main screen.
Select the open box icon, followed by Install from Repository.
Scroll down until you find the Kodil repository.
Enter the Video add-ons folder near the bottom of the list.
Browse the add-ons until you find the Ares content you want.
Install, then access the add-on from the main menu at any time.
Alternatively, you can repeat the last two steps to install additional add-ons.
Which Ares Add-ons are Available?
Kodil doesn't have an exhaustive collection of classic Ares content, but it's got some of the most popular ones ready to go. Note that reliability with any of these add-ons can be spotty. The ones we tested worked fine, but since Ares doesn't maintain its content any longer, your results can vary.
Ares Anime – Japanese anime, including full series and films.
Ares Chef Skills – Level up your kitchen skills with these informative videos.
Ares Comedy – Stand-up comedy, sketch shows, and everything in-between.
Ares Cookbook – Find a recipe and watch it being made.
Ares Dyslexia – A playlist designed to support kids with dyslexia.
Ares Fitness – Get off your but and start moving!
Ares KidsTube – Child-friendly content to keep the little ones entertained.
Ares Kung-Fu – Some of the best Asian martial arts movies ever made.
Ares Mafia – Mob movies and TV shows from the past and present.
Ares Magic – Magic shows along with tutorials on doing your own tricks.
Ares Music – A massive collection of music resources ready to stream.
Ares Paranormal – Paranormal and UFO documentaries taken from free online sources.
Ares Relaxation – Chill music, meditation programs, yoga videos, and other calming content.
Dandy Media and Mucky Duck Content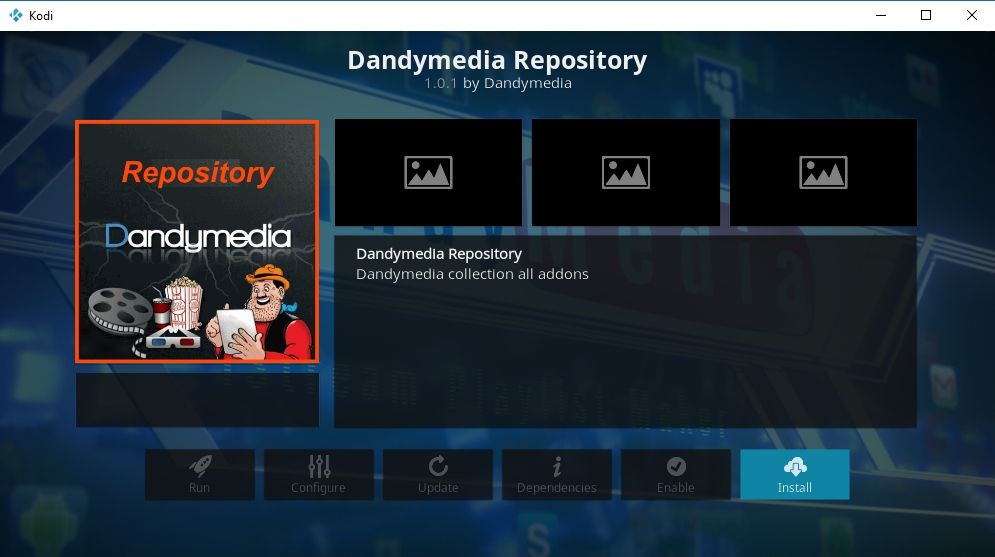 The Dandy Media Repo and Mucky Duck were two popular repositories that shut down in 2017. Each offered its own unique take on TV and movie streams, pulling together fast, reliable, and high quality sources that practically never faltered. Kodil pulled these out of the graveyard and features them in its video add-ons folder. To install any of the content below, simply search for them within Kodil in alphabetical order.
Dandy Media was known for its high quality animated content. Kodil keeps this alive with a few add-on selections like Toons-R-Us, CartoonsOn, and Bobbys Cartoons. You'll also find Dandy's documentary and educational add-ons like Free Video Lectures ready to download and enjoy.
Mucky Ducks was all about movies and TV shows. When the repo disappeared, so did a number of extremely popular add-ons such as .F.U.B.A.R. and VodLocker. Kodil has rescued these and several other Mucky add-ons, most of which still work without fail.
Kids' Content
Kodi is the perfect alternative to TV. You can choose exactly what you want your kids to watch, put them in front of a stream, then let it run. No commercials to get in the way, and no surprise transitions to new shows, just customizable content the whole family can enjoy.
Kodil comes with a nice selection of add-ons that focus on content specially curated for young minds. Cartoons, educational material, animated movies, even classic learning shows from the '70s, '80s, and '90s. Some of the best child-focused add-ons include Kiddie Cartoons, Kids Tube, Kids Nation, and StoryBots.
cCloud TV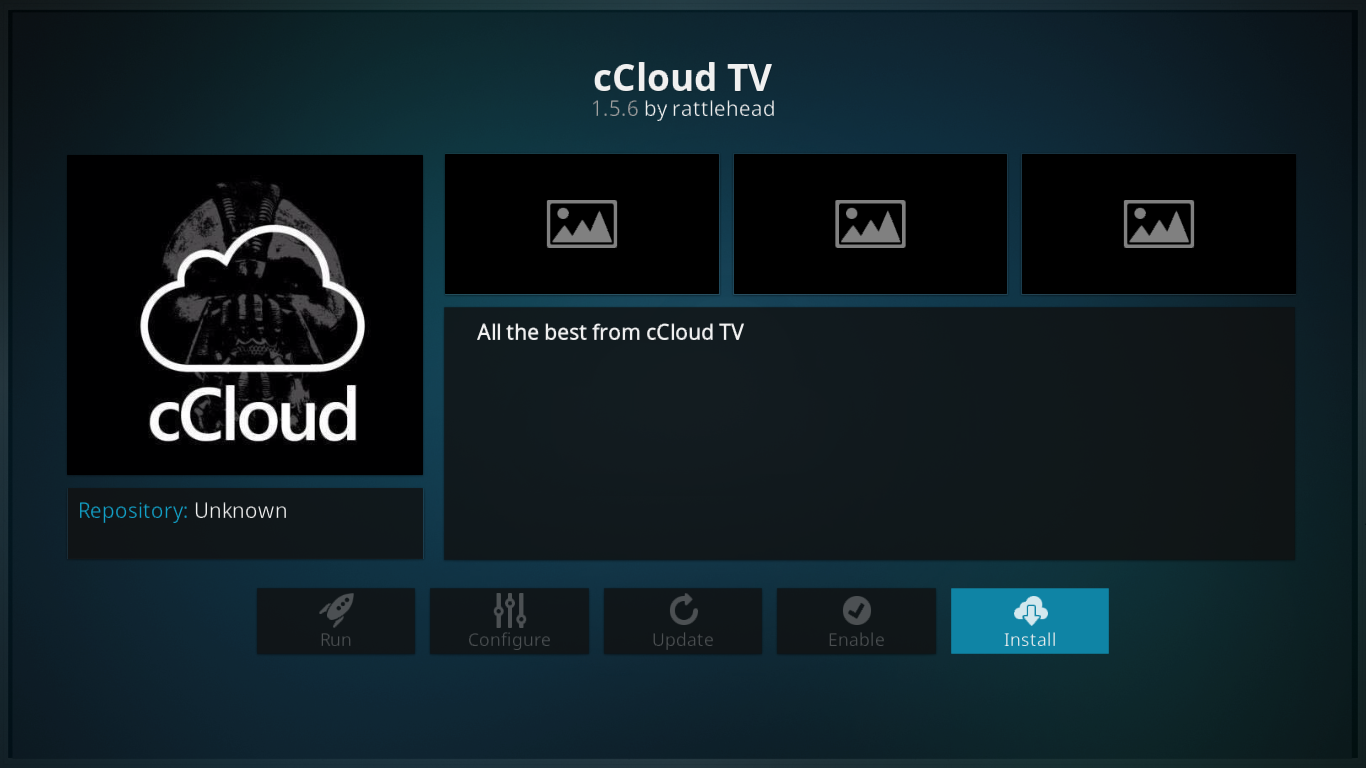 Having a tough time getting your live TV fix? cCloud TV can help! The add-on includes dozens of sources for live broadcast channels, IPTV streams, on-demand movies, live radio, and more. One of the best inclusions is the FilmOn extension, which lets you watch over 600 channels with 90,000 on-demand titles. You won't get bored with this add-on, that's for sure! You can install cCloud TV directly from the Kodil repository. For more info and a guided tour, check out our full feature on cCloud TV.
Made in Canada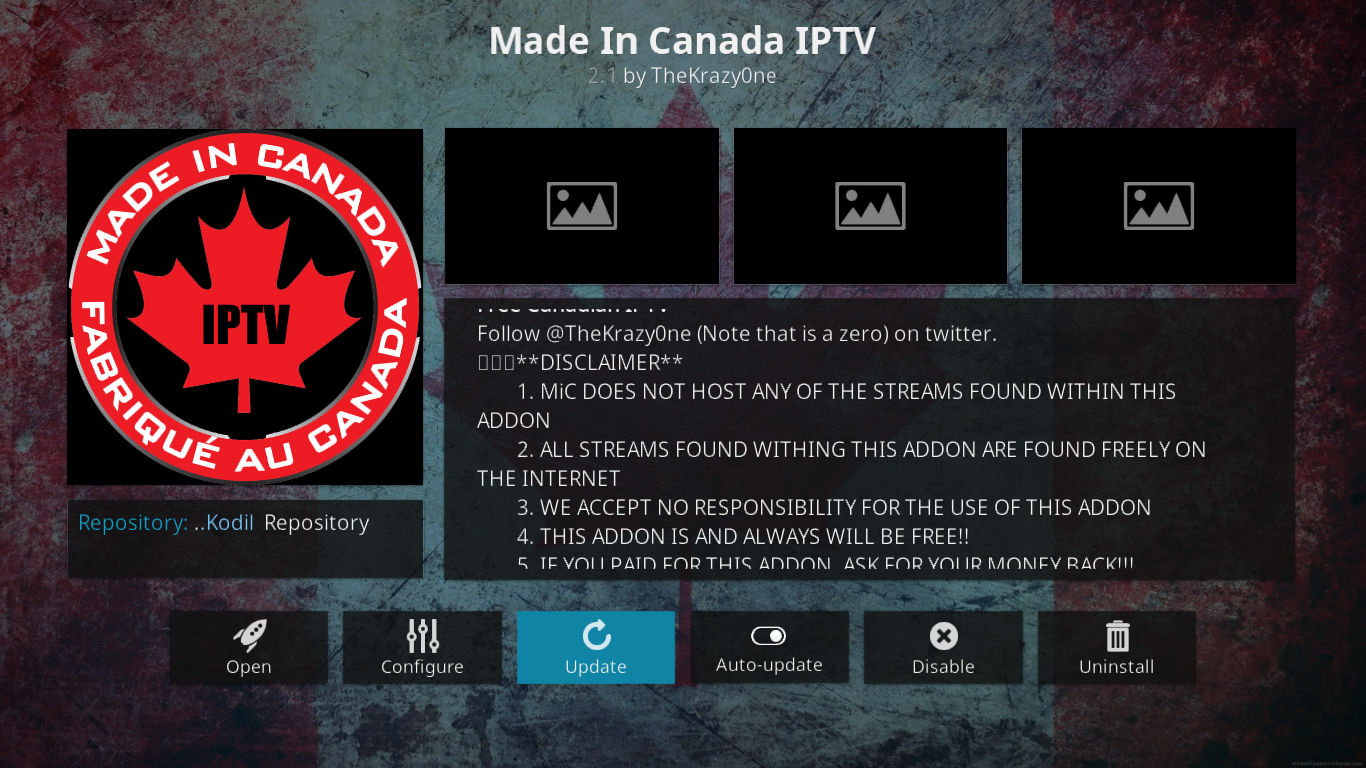 One of the surprisingly useful resources for live TV is the Made in Canada add-on. Don't let the name fool you, it's not just about Canadian IPTV channels. This multi-purpose extension lets you stream a variety of content from Canada, the UK, and U.S., all with high quality sources you can rely on. Made in Canada has been hard to find since the 2017 DMCA takedowns, but with Kodil, you can install and start using it within seconds.
Live Sports Streams
You would think getting reliable access to live sports would be easy in our modern digital age, but things like geo-restricted content laws and expensive cable subscription services make it prohibitively difficult. Kodi is a great tool for accessing live feeds, all you need is a few add-ons and a little time.
Kodil collects some of the most useful multi-purpose sports streaming add-ons around. The biggest of the bunch is SportsDevil, by far the community's favorite resource for everything from football to soccer, UFC to baseball, basketball, and hockey. If SportsDevil doesn't do it for you, you can also try out one of Kodil's dozens of other sports add-ons. Below are some of the best.
Football Today
Match Replays Soccer
MD Sports Extra
Motor Sport Replays
NBA On-demand
NBA Replays
NetStreams SportsHUB
NHL On-demand
NJM Soccer
Saddo Boxing
Sportie
Sports Hub
Sports Live TV
Wrestling On Demand
Best Program Add-ons
Installing a repository like Kodil gives you access to more than just movie streams. Kodil comes with 240+ program add-ons, everything from dependencies to maintenance wizards. To install any of these add-ons, just add Kodil to your system, enter the "Program add-ons" folder, then choose the add-on you like.
Ares Wizard
The community favorite wizard program was sorely missed when the Ares repo disappeared. Kodil saved it from the scrap heap, but you should know it doesn't contain all of the functionality it once did. Notably, Ares Wizard can't install most of the builds, skins, and repos it once had access to.
On the bright side, Ares Wizard's maintenance tools are in tip top shape. Fire up the add-on and use it to clear out old packages, delete video cache files, create and restore full Kodi backups, and tweak your system to squeeze out a little more speed. Even with the other wizard alternatives on Kodi, Ares remains one of the best.
AceStream Client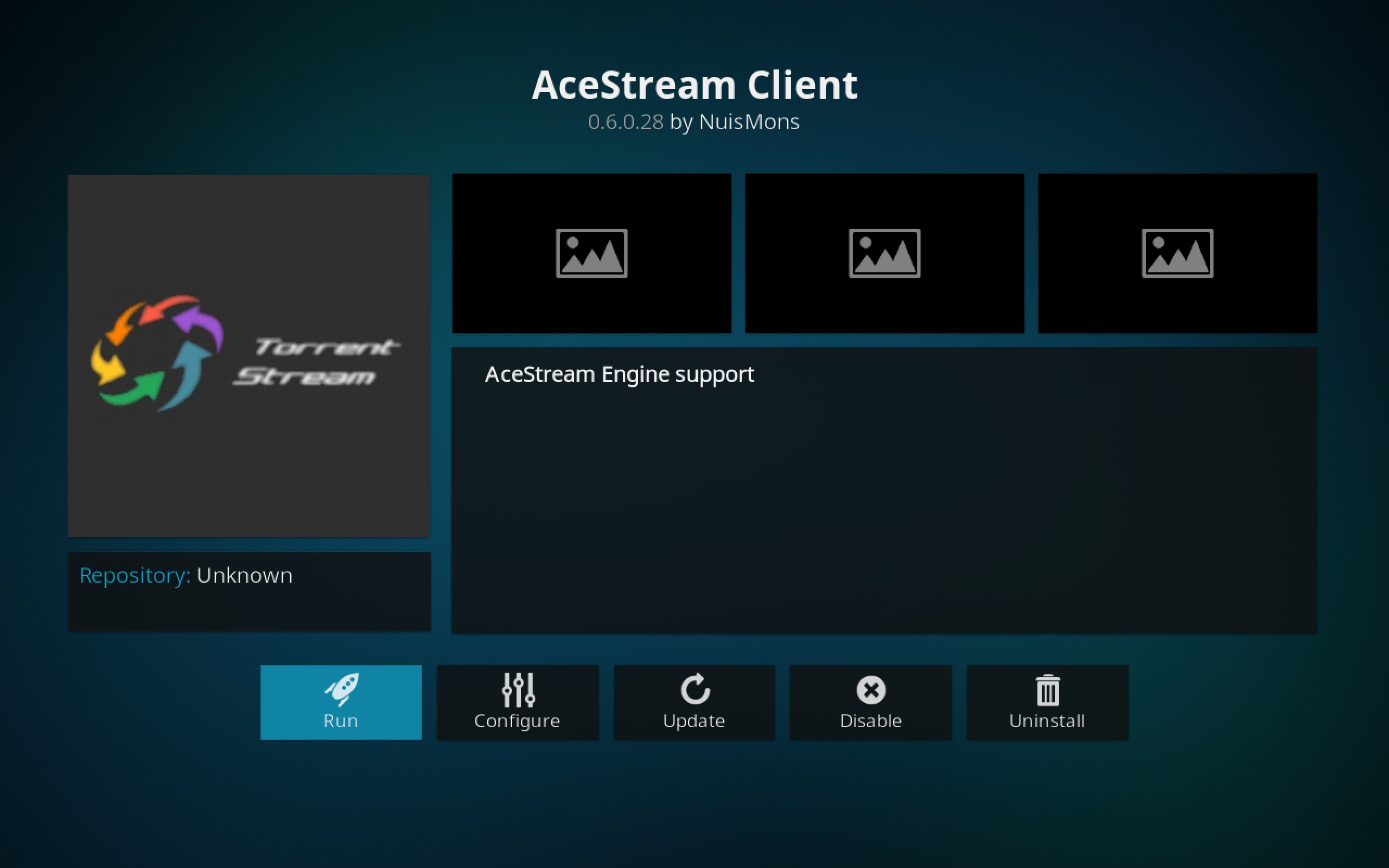 One of the best-kept secrets of the Kodi community is streaming live content through the AceStream client. This add-on accesses all kinds of hidden sources other streamers can't touch, including live sports broadcasts, movie channels, IPTV releases, and streams posted on Reddit. AceStream provides the backbone for a variety of other add-ons, as well, including Plexus, which can also be found in Kodil, by the way.
Pulsar and Quasar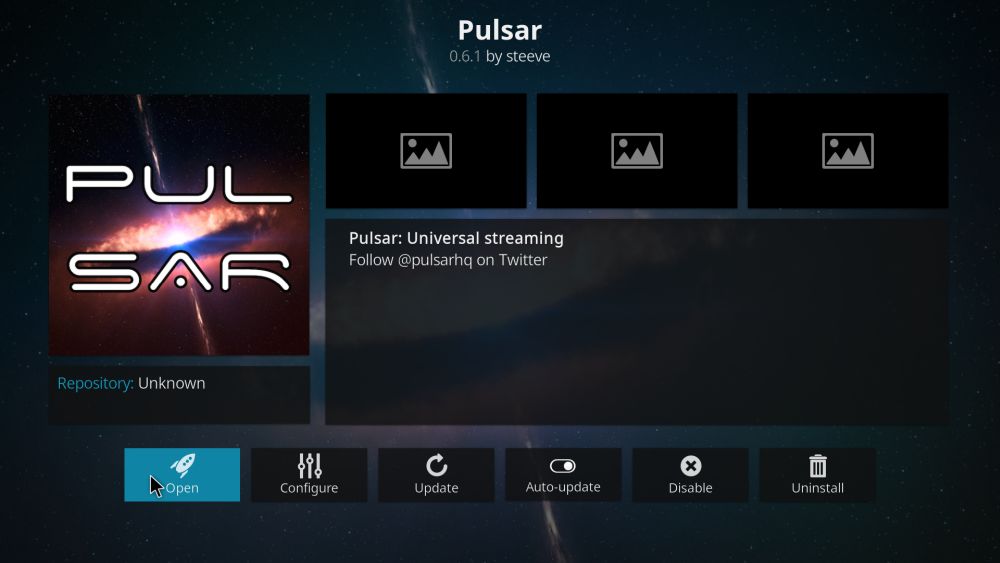 Having trouble getting your hands on the torrent streaming add-ons Pulsar or Quasar? Don't worry, Kodil can help! These unassuming add-ons are some of the best ways to turn torrent files into live streaming movies, yet few Kodi fans bother installing or setting them up. Part of this is due to the unreliability of their source files. With Kodil, you can grab them and get them running in seconds. You'll also find a massive variety of providers for both add-ons, which are necessary to stream from various locations.
What Else is on Kodil?
Kodil is huge, holding well over a thousand files. Many of these are interconnected and required to run other add-ons, but you're still free to browse and install anything you like without restriction. Below are some of the more interesting categories you should consider checking out.
Add-on Repositories – Full repositories that contain dozens of add-ons each. Need ZEUS, Colossus, Ares, Duckpool, or noobsandnerds? Kodil has them all.
Music – Stream live radio stations and internet broadcasts directly from Kodi.
Services – Subtitle services, downloaders, plug-ins, and related add-on toolkits, most of which are installed automatically when requested by another add-on.
Skins – Give Kodi a new look with over two dozen installable skins.
Conclusion
Kodil remains one of the most reliable repositories around. It has survived numerous waves of DMCA takedowns, all while quietly archiving the add-ons and repos that disappeared. It's an incredible resource for classic Kodi content, but it can also help you keep up with new movies, new TV, shows, live sports, and everything in-between. Install Kodil and browse the contents right away. We're sure you'll find something you like!