We are reader supported and may earn a commission when you buy through links on our site.
Learn more
How to watch Rakuten TV outside Japan
The Japanese video-on-demand (VOD) streaming service Rakuten is looking to shake up the established order of online streaming services. And it is doing a pretty good job of it. Some readers may only recognize the name Rakuten from their shirt sponsorship deal with soccer behemoths FC Barcelona. But their online streaming service is now available in no fewer than eleven different European countries as well as their home nation, Japan. And their rapid expansion plans look set to continue.

30-days money back guarantee
For a relative newcomer to the VOD market, Rakuten already offers an impressive roster of content. They can offer content from almost all the big Hollywood studios as well as many local and independent distributors too. Like competitors such as Netflix, Rakuten can be streamed on almost any device, but their pricing structure is different, with payment made for individual movies or TV shows rather than a one-off monthly fee to access everything. This approach seems to be bringing them success and their popularity is growing around the world. In this article, we will tell you everything you need to know about Rakuten TV including how to access your account outside Japan, or one of the other European countries where they operate.
How to watch Rakuten TV outside Japan
While Rakuten is challenging the likes of Netflix and Amazon Prime, it does not yet have the global reach of these VOD providers. Unless you are located in Japan or one of the twelve European countries they currently serve, you will not be able to access the Rakuten TV service. And if you are based in one of those countries, but travel elsewhere, you will also find access blocked. Even if you go to another country where Rakuten TV is available, you find some services restricted and some content unavailable.
However, there are a few ways that you can watch Rakuten TV from outside Japan and the European countries it operates in. Quite a few readers have asked about whether there is a Rakuten TV addon for Kodi available. At the moment, there is no official or unofficial Kodi addon which offers access to Rakuten TV that we are aware of. This means that the best way to access Rakuten TV outside Japan is to use a VPN. A VPN will reroute all of your online activity through an external server. This will hide your own IP Address and tag your data with the IP Address of the VPNs server. If the server is located in Japan, or one of the twelve European countries where Rakuten TV is available, then it will have an IP Address from that country and you will be able to access Rakuten TV no matter where you are.
Best VPNs to watch Rakuten TV outside Japan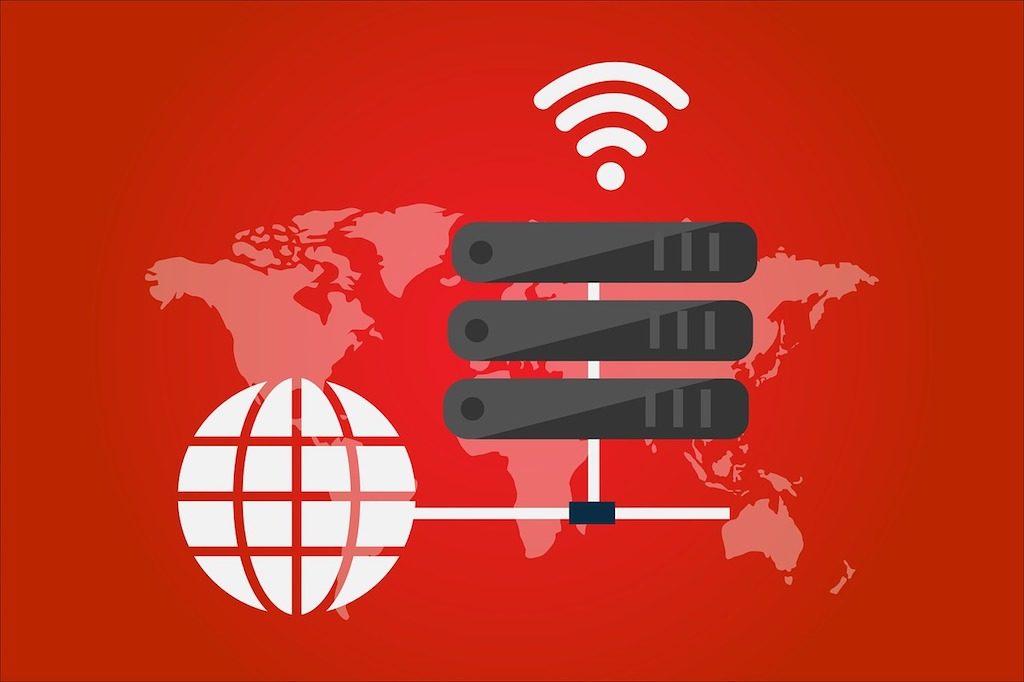 The decision over which VPN to choose if you want to watch Rakuten TV overseas can seem like a daunting one. There are a lot of VPNs on the market at the moment, all of which claim to be the best in the business. But not every VPN is ideal for online streaming, especially for services like Rakuten TV, which offer a lot of 4K and Ultra HD content. This is where we come in. We have tested all the main VPN providers to see which work best with Rakuten TV. And we have also taken on board user feedback about their experiences too. On that basis, we have concluded that the best VPNs to watch Rakuten TV outside Japan need to offer the following things:
Fast Connection Speeds – All online streaming requires the fastest internet connections possible and 4K or Ultra HD content needs this even more so. Some VPNs can slow your internet connections down, but the best will have a negligible effect and be able to stream all types of content.
No bandwidth restrictions – Online streaming is very data intensive, so Rakuten TV users need a VPN with no bandwidth restrictions, allowing them to stream as many TV shows and movies as they want.
Size of server network –the more international servers a VPN offers, the easier it is access Rakuten TV around the world.
Encryption strength and security–Rakuten TV don't like people access their service overseas, so strong VPN encryption stops them or anyone else seeing what you are doing online.
Effectiveness of privacy policies – VPNs help to keep user's online data private by masking their IP Address. Strong privacy protections mean there is no risk of user's online activity being passed to third-parties.
On the basis of these criteria, there are three VPNs which we would recommend readers use to access Rakuten TV outside of Japan or its operational countries in Europe. Each of these providers ticks all of the boxes and in testing offered a first-rate service which allowed users to enjoy uninterrupted streams of any Rakuten TV content they liked: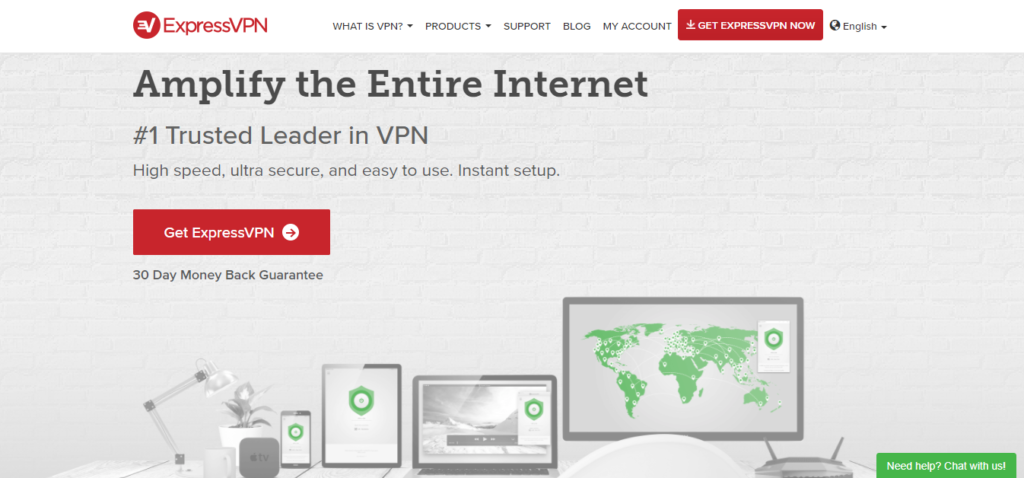 ExpressVPN is one of the most popular VPNs and is ideal for Rakuten TV users thanks to its combination of fast connections, strong security and privacy provisions, and ease of use. As the name suggests, ExpressVPN specializes in super-fast connections which are perfect for streaming 4K or Ultra HD content. Their security features include a strong 256-bit encryption, a no-logging policy, an IP address checker and DNS leak protection. Meanwhile, being based in the British Virgin Islands means they can offer some of the most robust privacy protections around.
The ExpressVPN server network is one of the most extensive around too. It currently numbers more than 1,500 servers in 94 different countries around the world. There are no bandwidth restrictions for ExpressVPN users either and they have a great range of apps for almost every device. If there is a downside to ExpressVPN, it is that they are a bit more expensive than many of their rivals. But, the level of service offered means that many are happy to pay a little more for their premium VPN service.
Read our full ExpressVPN review here.
Pros
SPECIAL OFFER: 3 months free (49% off - link below)
Superfast servers (minimal speed loss)
Secure encryption & VPN protocols
No logs for personal data
24/7 Chat Support.
Cons
Power-users configuration options.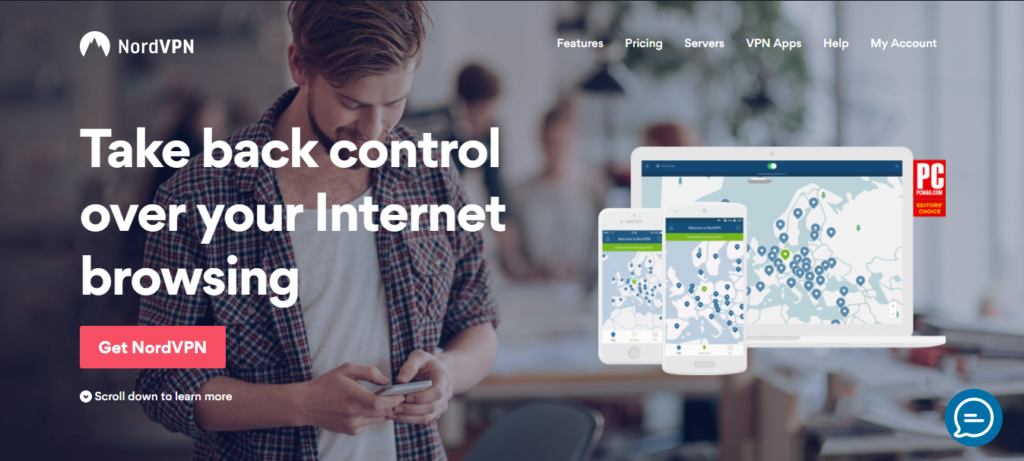 NordVPN is one of the most cost-effective VPN providers around right now, especially thanks to their exclusive new three-year subscription deal. But, despite their low prices, they still offer one of the best VPN services around. There was a time when NordVPN had a reputation for being a bit slow and we would probably not have recommended them for streaming 4K and Ultra HD content. But they have made huge recent investments in upgrading much of their network to super-fast servers. The result is that their speeds are now are now among the fastest and most consistent around.
NordVPN's server network is a substantial one too. They offer a whopping 1779 servers across 61 countries globally. Their security provisions are pretty robust as well, with 256-bit encryption on OpenVPN connections as standard and the usual features such as a kill switch and shared IP Addresses available too. They also offer an impressive range of additional security features too, such as a double VPN server option, which reroutes your internet data via two servers for extra protection and Onion over VPN servers, which pushes your traffic through the TOR Network and a VPN for additional security. There are no restrictions on bandwidth either, which means NordVPN is another perfect VPN for Rakuten TV users.
Read our full NordVPN review here.
Pros
Unblocks American Netflix
Over 5,400 servers in 61 countries
Zero leaks: IP/DNS/WebRTC
Strict zero logs policy on both traffic and metadata
Great support (24/7 chat).
Cons
Some servers can be slow and unreliable
They can take 30 days to process refunds.

CyberGhost is the perfect VPN for newcomers who want to do little more than connect their VPN and then forget it is there. CyberGhost is the perfect bet for this as their easy-to-use apps require absolutely no configuration or technical knowledge. If you want to watch Rakuten TV, you just open up the CyberGhost software and click on the option for "Unblock Streaming". Click on an option for either Japan or one of their twelve European countries, and that's it. When you visit the Rakuten TV site, the service should be available as usual.
CyberGhost may be easy to use, but it still offers some robust protections including 256-bit encryption and great privacy protections including a trustworthy no logging policy. Their sizable server network offers 1300 servers in nearly 60 countries. And you can use their simple apps on pretty much every device around. If you are new to VPNs and a little nervous about them, CyberGhost is a great entry level provider, which still offers a premium level service.
Read our full CyberGhost review here.
Pros
Unblocks US Netflix in web browser
Great user experience and easy installation
Robust encryption standards
No log files
Reliable and knowledgeable 24/7 live chat support.
Cons
Doesn't work well in China.
What is Rakuten TV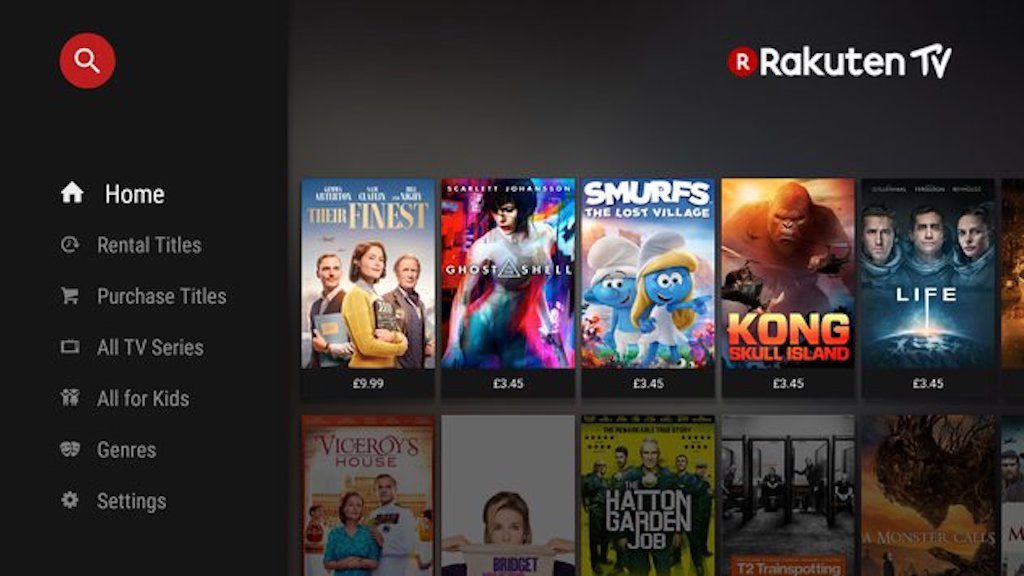 Rakuten TV is the latest challenger to hit the online streaming market and mount a challenge to the likes of Netflix and Amazon Prime. Until 2012, the service was known as Wuaki.tv and was focused primarily on the Japanese marketplace. But then it was purchased by Japanese e-commerce giant Rakuten. They are currently the world's third largest e-commerce company so brought considerable financial clout and ambition to the service. In 2017, it was rebranded as Rakuten TV in line with its parent company.
Since the takeover, Rakuten TV has expanded rapidly into the European marketplace. It began by entering the Spanish marketplace and this has grown to no fewer than twelve different countries. You can currently access Rakuten TV in Austria, France, Germany, Ireland, Italy, Spain, Portugal, the UK, Switzerland, Belgium, Luxembourg, and the Netherlands. The TV arm of Rakuten now based in Barcelona (hence their FC Barcelona sponsorship) and while the service is still available in Japan, the focus is clearly now on making Rakuten TV an international brand.
What can I watch on Rakuten TV?
For a relative newcomer to the market, Rakuten TV offers an impressive line-up of content. Their catalog includes TV shows and movies from big Hollywood studios including Warner Bros., Disney, Sony Pictures Entertainment and Twentieth Century Fox Home Entertainment. They also have agreements with local distributors to stream local content in many of the countries where their service is available. And the company also strives to offer a broad range of independent cinema too.
The precise content does vary depending on which country you are in, but across the whole service, there is a different content focus from rivals like Netflix. Rakuten TV is trying to tap into the real cinema experience and bring that into your home. As a result, they offer one of the biggest selections of 4K and Ultra HD content available anywhere.  And they also strive to get new movie releases up onto their service quicker than their competitors. Rakuten TV CEO Jacinto Roca has been upfront about his desire to shorten the theatrical release window. So, Rakuten should be the go-to VOD service if you are looking for the latest cinema releases and the highest quality streams possible.
What devices can I watch Rakuten TV on?
Rakuten TV is available on all major devices because, like Netflix, it is striving to be the go-to VOD service no matter what devices you use or where you are. As a result, you can download the Rakuten TV app onto your Android, iPhone, iPad, Chromecast, Roku, and Xbox One devices.
One of the devices the company has been particularly targeting is Smart TVs too. As part of their 'the best of cinema, the best of home' campaign, they have been attempting to sell their service as an opportunity to enjoy a real cinema experience in the comfort of your own home. And while streaming on mobile devices and computers remains popular, it is Smart TVs that really allow their customers to get close to the cinema experience.
Conclusion
If you are keen to access Rakuten TV outside Japan, you have a choice. You can move to one of the twelve European countries where their rapidly expanding service is also currently available. Or you can opt for a VPN. As we have explained, a VPN can help to unblock Rakuten TV no matter where in the world you are. All you need to do is sign up and connect to a server in one of the countries where Rakuten TV is available. Once you are connected, Rakuten TV's VOD streaming service should work as usual. Not every VPN is ideal for Rakuten TV, not least because of the high number of 4K and Ultra HD movies and TV shows they have available. So, we have tested all the main providers to recommend the three best VPN providers for the job.
Are you a Rakuten TV user? How do you find the service? Is it better or worse than Netflix? Have you used Rakuten TV with a VPN? Which VPN provider did you use? Was it one of the ones we recommend? How did you find their service? We always like to hear the comments and opinions of all our readers, so why not share them with us using the comment box below?