Add Classic Menu In Office 2010
Microsoft introduced a brilliant UI ribbon in Office suite applications in Office 2007 and revamped it in Office 2010. It seems great, flexible, scalable and easier-to-use but millions of users are still annoyed because of the fact that finding the right feature, tool, and options is difficult. The reason being, old menu items are dispersed in newly featured UI ribbon, also the fact that most users have gotten used to the old Classic Menu which could be found in Office 2003. UBitMenu is a small add-in which bundles almost every feature, tool, and option Office 2010 offers under single Menu tab providing all the classic menus and icons.
To bring the old menu, in either Office 2007 or Office 2010, close all applications and instances of Office running in the background, and install the add-in. Once successfully installed, you can view old menus, under newly created Menu tab. This add-ins features most eminent Office applications; Word 2010, Excel 2010, and PowerPoint 2010.
Glance at the Menu tab with classic menus in Office 2010 applications below.
Word 2010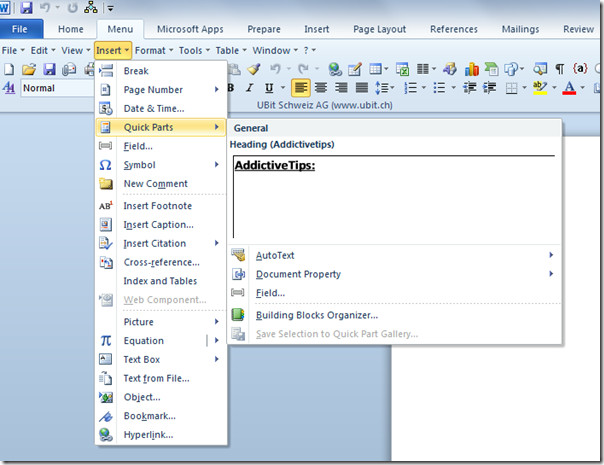 Excel 2010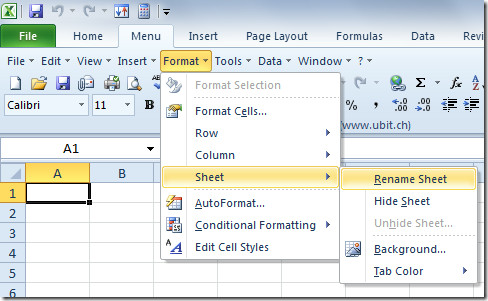 PowerPoint 2010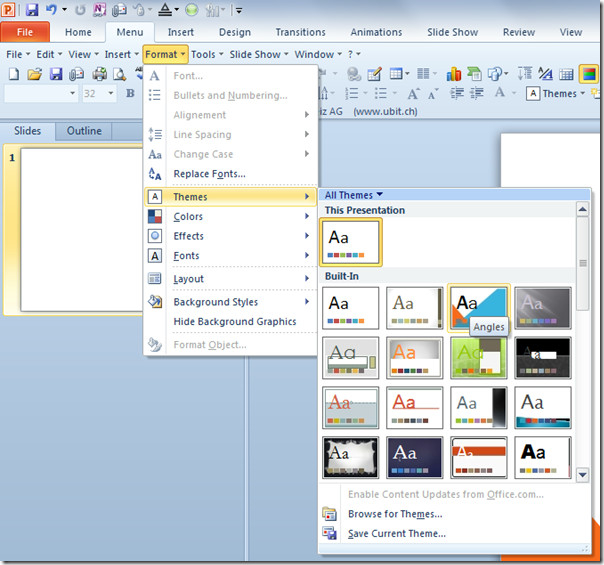 It bundles up each & every tab on UI Ribbon in single Menu tab, under which you will find out orthodox menus to easily go around with your work. So, if you are fan of Office 2003 menu style, you can easily remove other tabs on Office 2010, by customizing the ribbon.
Here you can see in the screenshot below, that by customizing the ribbon you can easily revert back to the old-school menu style.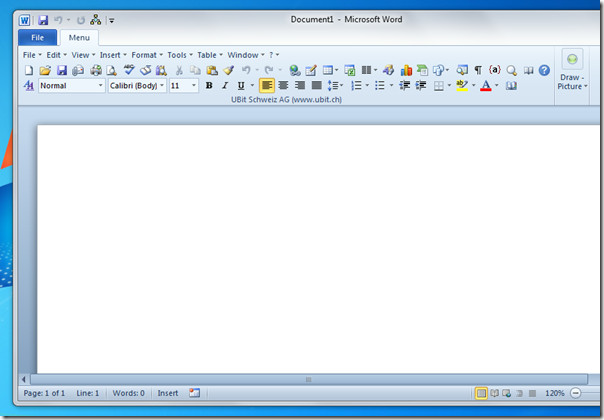 It supports both Office 2007 and Office 2010. We tested it with Office 2010 running on Windows 7 (32-bit).
Update: Ouch! As it turns out Willem already covered this add-in before. Check his review.