Add & Embed Excel Spreadsheet In Word 2010 Document
Sometime there is a dire need of adding functions and formulas on data values present in Word document, for this you don't need to open Excel spreadsheet exclusively for formulating data values, you can also insert Excel spreadsheet in Word document. By following a simple procedure you can create spreadsheet which includes all the inherent features, functions and tools provided in Excel 2010.
To use this feature you need to make it apparent in Word window, for this launch Word 2010, navigate to Quick Access Toolbar, and from drop-down button, click More Commands.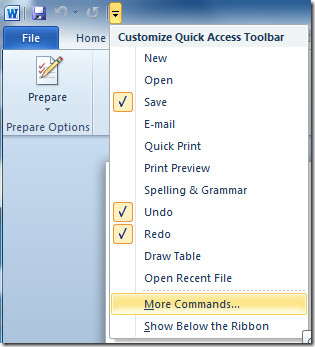 It will lead you to Word Options dialog, under Choose commands, click drop-down button to select All Commands. Now scroll-down to find Excel Spreadsheet command and click Add >> to show it in Quick Access toolbar. Hit OK to continue.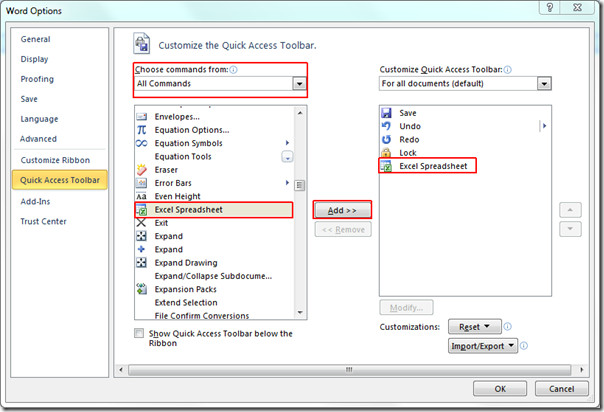 Now in document, place the insert cursor where you want to insert spreadsheet. From Quick Access toolbar, click Excel spreadsheet button.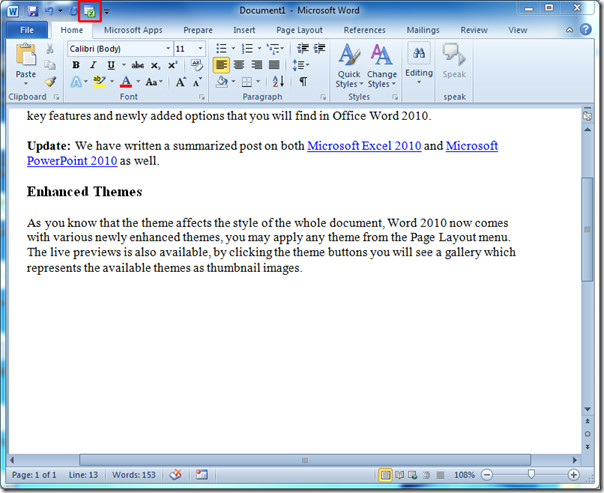 Upon click it will show spreadsheet in the document along with all Excel window tabs. Now you can perform any operation over the inserted spreadsheet by using Excel commands, functions and formulas. Start filling out spreadsheet right away.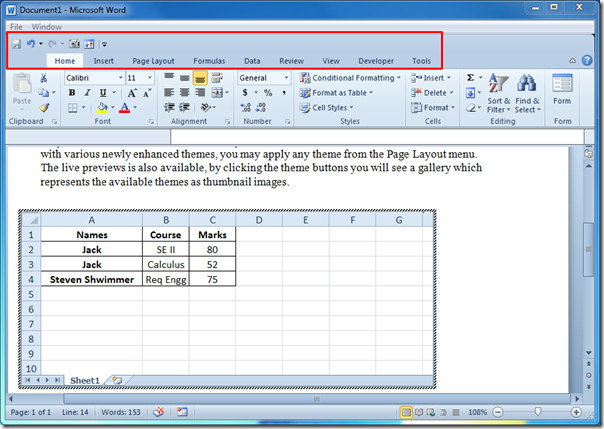 Once done, just click outside the spreadsheet window to view it as table in Word document.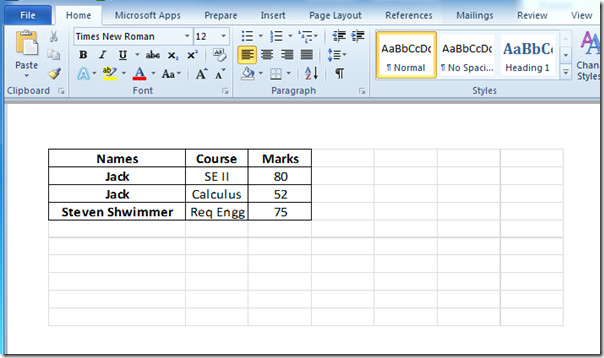 If at any point of time you need to add, modify and formulate the data, just double-click in the table to view it as Excel spreadsheet. Its that simple and awesome!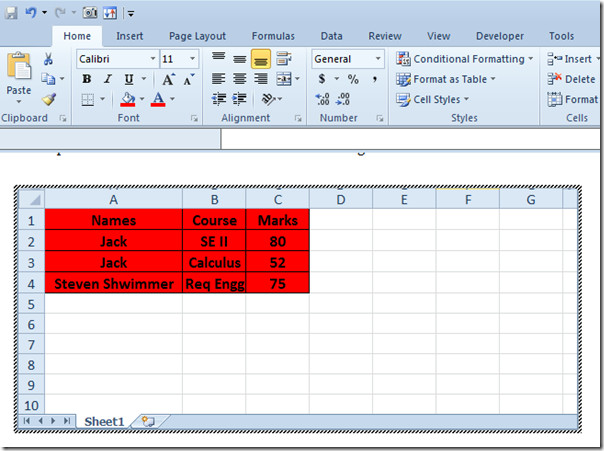 You can also check out our previously reviewed guides on How to Lock Word Document & Using Mail Merge in Word 2010.