Outlook 2010: Test Email Auto Configuration
Outlook 2010 contains some features which are difficult to use or comprehend by novices and that's why they are concealed by the Outlook Dev – team. In this post we will explore two new functions provided by Outlook 2010, which is not very apparent: Connection Status and Test E-mail AutoConfiguration are for viewing the connection status and testing email protocol and server configuration settings, respectively. The Connection Status is a feature that verifies the current status of connection with mail account servers, informing users about the issues they may be encountering while syncing the mail folders.
The Test E-mail AutoConfiguration, on the other hand, conduct a number of tests to check whether the mail accounts are properly configured or not. While you don't have to test the configuration frequently, it may help you in situations where Outlook fails to sync the mail folders and goes offline without throwing any exceptions. The connection status and test email auto-configuration are basically developed to test connection with MS Exchange Server. However, you can use them with both POP3 and IMAP mail accounts.
To get started, launch Outlook 2010, hold Ctrl key and right-click the Outlook system tray icon. You will see two new options in the context menu, i.e; Connection Status and Test E-mail Auto Configuration.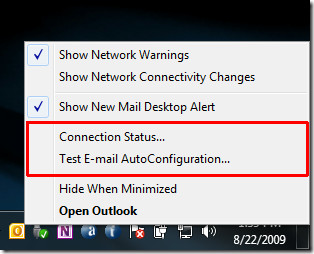 Click Test E-mail AutoConfiguration to verify and check the email server configuration. Even though we have mentioned earlier that Microsoft Exchange integration is preferable, you can also check out the configuration details about the IMAP account you are using. Upon click, it will lead you to Test E-mail AutoConfiguration dialog. Click Test to start the configuration setting test. If the E-mail Adress and Password fields are empty, enter your mail account details and then click the Test button.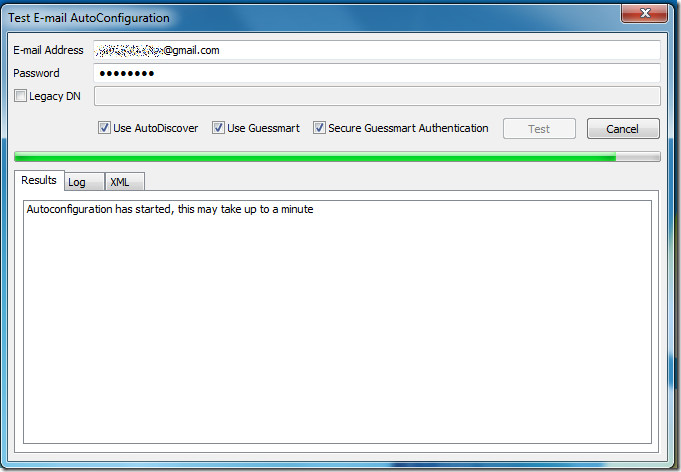 During testing you can also view the detailed log of each process by switching to Log tab. For viewing the complete XML file, click on XML tab.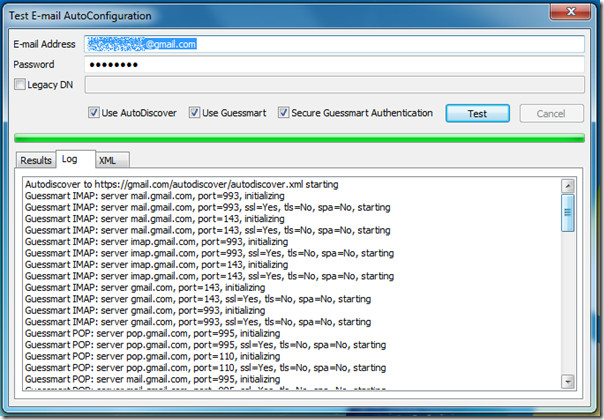 After the testing is completed, you can see the results for the selected IMAP account. It will show you the complete details of the account like Protocol, Server, Port, Login Name, SSL (enabled) etc.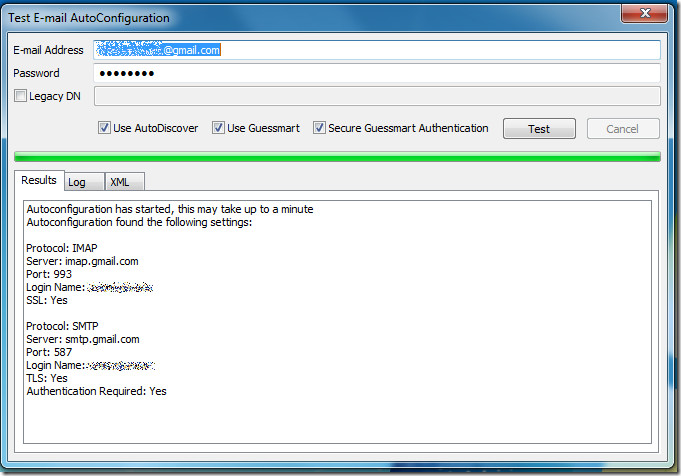 Now, if your account is properly configured with Microsoft Exchange Server 2007/2010, then you can use Connection Status feature. Just click it to bring up Microsoft Exchange Connection Status dialog, you need to connect it first by clicking Connect/Reconnect button. It will display the information like; Server name, Type Interface, etc.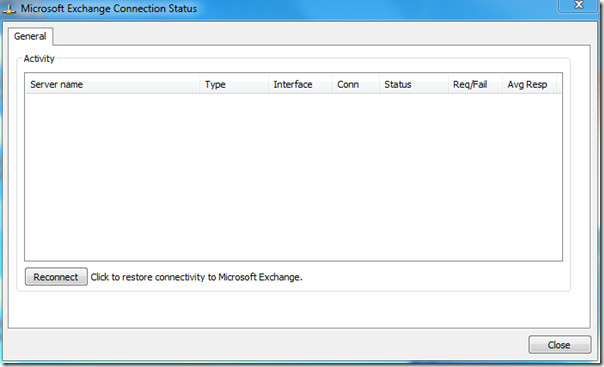 You can also check out another hidden feature in Outlook 2010 for advance searching, called Query Builder.