Auto Upload (Sync) Android Camera Photos And Videos To Your Computer
Users who frequently use their Android device's camera, transferring or backing up photos and videos to a computer becomes a regular hassle that they would rather avoid. Sweet Home! for Android (2.1 and higher) is a handy application that automatically connects to a user-specified Wi-Fi network when it is in range and starts uploading pictures and videos taken using the camera to the network drive, media center, or home computer. Suppose every time you return home with new photos or videos in your Android phone, this app will start uploading them to a shared directory as soon as it is connected to your local Wi-Fi network.
To set up Sweet Home! on your Android device, you must first connect to your desired Wi-Fi network. Once that is done, launch the application and tap Settings. Tap Help and go through the help document once to get accustomed with the settings page. Hit back to get back to the settings page, select your desired Wi-Fi network from the Home WiFi network dropdown menu and enter the path of the desired shared folder. If you haven't had experience with network file sharing before, you might want to go through our step-by-step file sharing guide for Windows 7.
Remember to check the network path of the shared folder before entering it into the Network Folder field.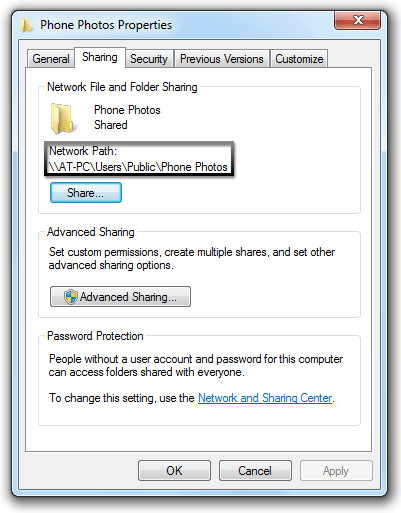 If file sharing is password protected, enter the appropriate user name and password into the respective fields. If not, leave the fields blank and tap Check Now. You may disable Password Protection for the default Public folder and other shared directories from within the Network and Sharing Center.
If everything is done correctly, you should see a Settings Ok notification below. Tap Apply and the app will automatically send you back to its main menu.
You may now manually upload photos and videos to your shared folder from the main menu whenever required (tap Upload Now). You may also check Automatic Uploading from within the settings menu.This will allow the app to start uploading camera photos and videos in the background as soon as the specified Wi-Fi network is connected.
Every time the app starts or finishes uploading, an appropriate notification will appear in the status bar.
If everything goes smoothly, you should have a complete backup of camera photos and videos on your shared directory.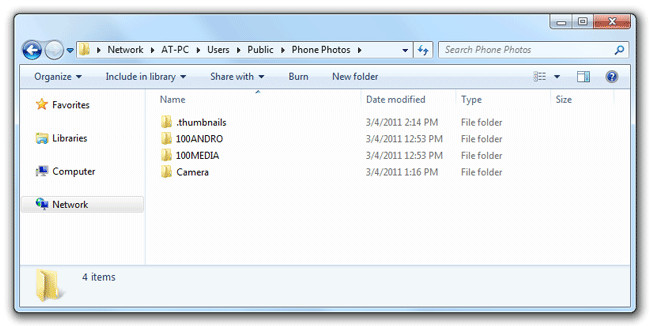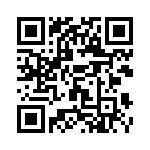 Sweet Home! is available from the Android Market for free. You may download it from the link below or scan the provided QR code.