Dropsync For Android Gives True Two-Way Sync Between SD Card & Dropbox
A good few months ago, we covered Dropspace for Android – a free app that automatically syncs, or rather, uploads files from your SD card to a directory within your Dropbox folder after regular intervals of time and, in addition, syncs back any changes made to them (including deletion). However, the app does not provide true two-way synchronization between your Dropbox folder and SD card (does not sync new files from the Dropbox folder to the SD card). New to the Android Market, Dropsync does just that. As of this writing, the app is perhaps the closest you'll get to a replica (in functionality) of the desktop app for Dropbox. Link a directory on your device's SD card to any folder within your Dropbox cloud storage and the app syncs existing files, modifications ad deletions both ways automatically after user-defined intervals of time. Said feature along with a host of options to customize the link between your Dropbox storage and SD card makes Dropsync a perfect alternative to the official Dropbox client.
The app is extremely simple to set up. Log in with your Dropbox account info, choose an SD card directory of your choice and one from within your Dropbox folder. Tap OK in the screen that follows and your done. At the next auto-sync instance, the two directories will automatically sync with each other, merging their contents at both ends.
Alternatively, you can sync all folder pairs with each other manually from Menu > Sync.
The app's home screen provides detailed info regarding the last completed synchronization or the status of an ongoing one. It even displays the status of your Dropbox storage.
Automatic syncing is enabled by default. You may disable it from within the app's Settings menu (Menu > Settings > Enable Autosync). From the same menu, you can:
Edit / remove existing pairs of synced folders or add new ones (Synced Folders)
Set the app to Skip Hidden Files (files with a '.' prefix)
Alter the auto-sync interval (Autosync Interval)
Choose whether syncing is done only over a WiFi connection or over the mobile network as well (Internet connection)
Set the app to sync only while your device is plugged in for charging (Power Source)
Change the size cap for uploaded files (File Size Limit)
Set the app to sync only if the battery is above a certain level
Grab Dropsync for free from the Android Market via the provided link or QR code. You may upgrade to the Pro version later from within the app (Menu > Settings > PRO version) or via the link provided below.
The free version of the app does not allow syncing more than one pair of folders. Also, it does not sync subdirectories. These are perhaps two of the biggest limitations in said version. Upgrading to the Pro version will set you back $5.70. It will also, however, remove ads and all limitations in place in the free variant.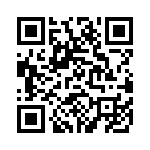 That is, you will be able to sync an unlimited number of folders, choose shorter sync intervals and sync subfolders, without a size limit for uploaded files.