We are reader supported and may earn a commission when you buy through links on our site.
Learn more
Intelius Review (2019) – Does It Stand Up to Its Reputation?
Intelius is one of the best-known background checking services on the web. It has a reputation for being popular, highly accurate, and inexpensive. But how good is Intelius really – especially when compared to the other excellent services out there? We find out in today's comprehensive Intelius Review.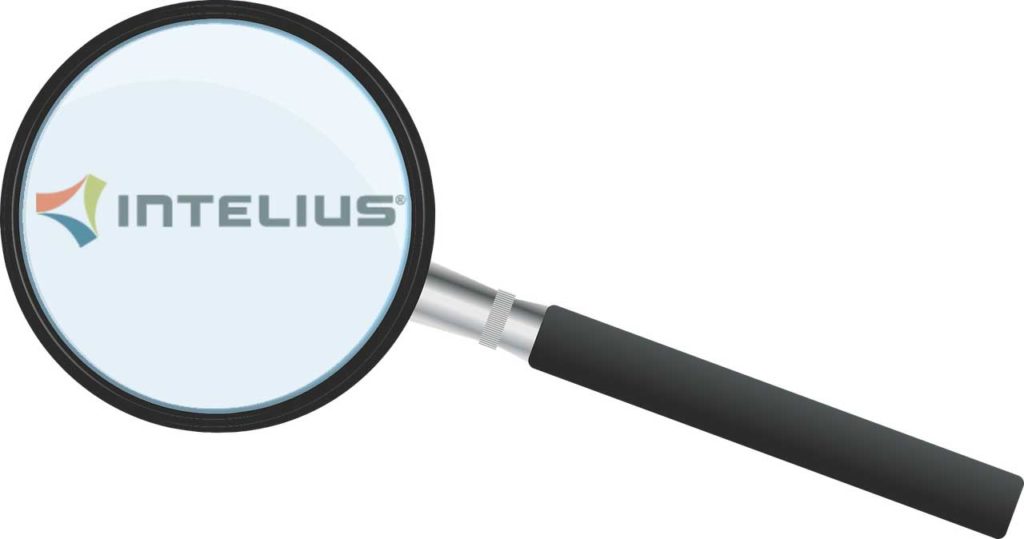 In this article, we answer that question by looking at Intelius' features, strengths, and weaknesses. We start by explaining how the service works, then going over its features and finally covering pricing.
How Intelius works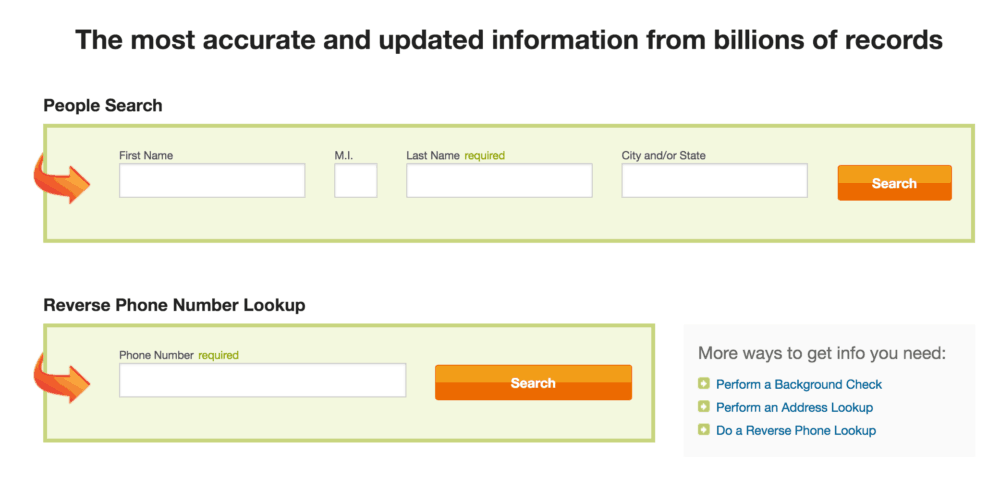 Intelius is very straightforward to use. First, you log into the service and key in the first and last names of the person whose info you want to look up. You also have the option of indicating their middle initial and city or state to filter results further. Alternatively, you can skip the traditional search and use the reverse phone lookup feature. If you do, you'll be able to look up someone's information using their phone number and nothing else. This is helpful if someone has, for example, been inconveniencing you with phone calls, voicemails or text messages without revealing their identity.
On the next page, you'll get some basic information. This can include prior places of residence, colleges and universities attended, known associates, and previous workplaces. All of this information is free. This is also the point at which you get to see if Intelius has more data on an individual – for example, their current phone number, address, and date of birth. If these details are available, you'll know by the green checks on the right side of your search results.
At this point you can choose to click the "get the report on" button and get more information. There are 3 search types here:
People Search Report. This includes all of the above information presented in a detailed report, as well as some extra information – like phone numbers.
People Search Plus. This includes all the same data as the previous point, but adds a social network and e-mail search feature.
Background Report. This is the most thorough search type available. It includes all of the information available in Plus in addition to property reports, criminal checks, bankruptcies and liens, marriage and divorce records, and more.
One important thing to note here. Although the background report feature is about as advanced as a professional background checking service – like the ones used by employers, government agencies, etc – it's very important to remember you can't use them for these purposes. Using Intelius to decide on someone's employment, credit, etc, is illegal – so make sure you know your rights before making your choice.
How does Intelius collect information?
Intelius doesn't use any private or restricted databases during their searches. This is important to understand for two reasons. First of all, Intelius uses public records – which means you can't reliably use their search results for employment screening and other official purposes. After all, public records can be wrong for all kinds of reasons. Using them in a professional setting is both morally wrong and illegal, which is important to remember.
Now, does this mean that you can find all the same information Intelius gives you? Not necessarily. The fact is that while Intelius searches through public records, it does so more effectively (and more efficiently) than most consumers could ever hope to do manually. It's a little like the difference between asking a librarian for information versus trying to find a book on your own (if the library held millions upon millions of books and the librarian was a highly tuned robot). Intelius is a lot more likely to come back with the results you need, and fast. It may not be a private investigator, but it sure beats looking through dozens of sources on your own.
How good is Intelius?
To understand how good Intelius is as an all-around background search service, let's evaluate a few key parameters.
Company status and reputation
As we already explained above, Intelius is not an official reporting agency. It looks through public sources well, but it can't be used to screen people if you're an employer or landlord. Having said that, Intelius is an outstanding business with a long, storied history. It's a BBB accredited business that has an A rating – and it was founded as far back as 2003. The company claims that it serves millions of users, and while we can't attest to that, it's been a presence on the market for nearly 2 decades. It was recently featured in the Online Trust Alliance (2017); it's classified by the FCRA as a consumer reporting agency; it's never been embroiled in any massive scandals. All in all, we have to give Intelius a 5/5 score for company status and reputation.
Search accuracy
We tried Intelius alone and in conjunction with several other background search technologies. In our experience, Intelius provided some of the best, most accurate search results we saw on the web. Their databases were strong, with fast searches and accurate results. The online dashboard and mobile app both made going through data easy and intuitive. Whether you want a routine search that includes things like addresses and numbers, or a more advanced one that also includes things like criminal records, marriage and divorce histories, etc, Intelius is a solid choice. The one thing Intelius doesn't have is proverbial bells and whistles. If you want a deep web search, or a runner who can go check on court documents for you, you'll have to go with another service. That's why we can't give Intelius a perfect 5/5 score here.
Customer service
This is an area in which Intelius really shines. Customer service is available at extended hours and its contact details are always easy to find. Moreover, there's a large knowledge library presented as a self-troubleshooting site section wherein you get to find the answers to your own solutions. Although it would be nice to have 24/7 customer support, a solid help line and self-help library are still excellent to have. We give Intelius a 4.5/5 here.
Mobile support
Many background checking services have an iOS or iPhone app, but Intelius has both. Moreover, Intelius has a responsive mobile website that adjusts to any device size. Between these two features, you can do everything you can do on your desktop while on the go. There are virtually no limitations; the feature set is identical. Moreover, the reports you get on your mobile are easy to zoom into, present to other people, and print out if you have a wireless printer. Since mobile devices now account for over 50% of all online traffic in the US, these are important advantages for the service to have. With other background checking services, you often have to choose between an app or a website – but Intelius has it all no matter which operating system you use. That's why it gets a perfect score in this category.
Reports
Intelius has lovely reports that are easily scannable whether you print them or show them on a desktop or mobile device. The dashboard makes it easy to put the exact report you want together in minutes – even if you have a somewhat unusual range of data points you want to see. Something we really liked is that the reports cover a lot of information while still being easy to scan. Another feature we liked is that Intelius literally shows you where someone lives, i.e. shows you where their geolocation is on a map of the US. If you want to find someone quickly, this is a nice extra tool to have.
Intelius' pricing
There are two ways to use Intelius. First, you can get reports on a case-by-case basis. If you choose this option, you'll pay $3.95 for a regular report, $9.95 for a Plus report, and $49.95 for a full background report. If you only need a one-off background check, these options should work just fine since they're priced competitively with other background checking websites.
Alternatively, you can choose to upgrade to a monthly Premier Plus membership. Its price is $29.95, but it can save you a lot more money than that in numerous ways. A Premier Plus member only pays $0.95 for a basic search, $6.95 for a Plus search, and $39.95 for a full background report. That can quickly save you the monthly $29.95 fee and more, if you need to perform many searches in a condensed period of time.
Overall opinion
Intelius is an excellent service. Compared to many others, it's both thorough and straightforward. You don't have to train to use it as the learning curve is very shallow. If you can use the Internet, you can use Intelius. Moreover, there are 3 simple-to-understand paid search plans. You have the option of choosing one that works for you and searching to your heart's content, so long as you stay within reasonable boundaries.
All in all, the service is strong on all fronts. It has an excellent reputation, accurate search results, and is wonderful on both mobile and desktop devices. We feel that Intelius is one of the best if not the best background checking services out there. The only exception is if you need highly specialized features, e.g. deep web data probes.