7 Best Dark Themes For Linux In 2019
There are a lot of reasons people use dark themes for Linux. For some, the darker colors are easier on the eyes. Others maybe just have a preference for black or a darker color palette on the Linux desktop. Regardless of your reasons, one thing is for sure: there are a ton of dark themes to choose from on the Linux platform.
Since there are so many dark themes to sort through on Linux, we've made a list and compiled the best dark themes to check out!
Note: If you need help installing any of these themes on your favorite Linux distribution, head over to this guide here and follow our in-depth tutorial on how to install most themes for Linux. Keep in mind that not every theme will work with these instructions (as some have special instructions), so it's best to also pay attention to the creator's directions as well.
Additionally, check out the list below to learn how to apply any of the themes in this list to your favorite Linux distribution!
1. Dark Side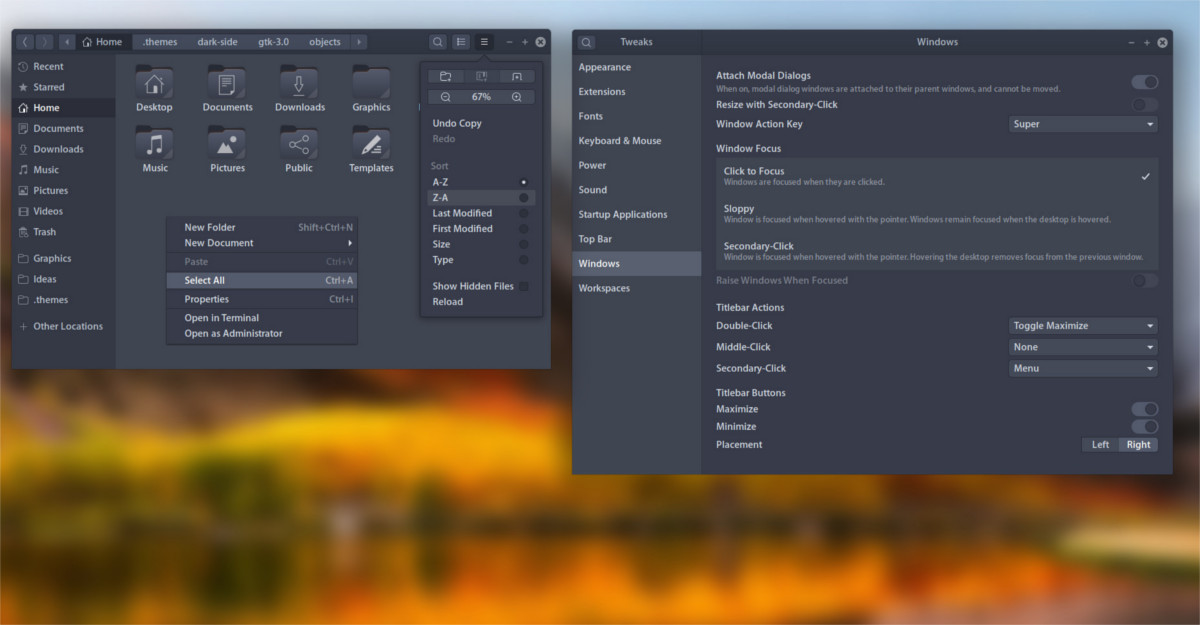 Dark Side is a GTK theme for the Gnome Shell desktop environment, along with other Linux desktops that support GTK3. The creator of the theme says that it's a "true" dark theme and doesn't use any other colors but different shades of black. Despite only using variations of one color, it looks very good.
Like most dark themes on Linux these days, Dark Side is "flat", and adopts a lot of modern design trends. We can't say this is the first flat dark theme on the list, but if you love "true dark" themes, do try out Dark Side.
2. Arc Dark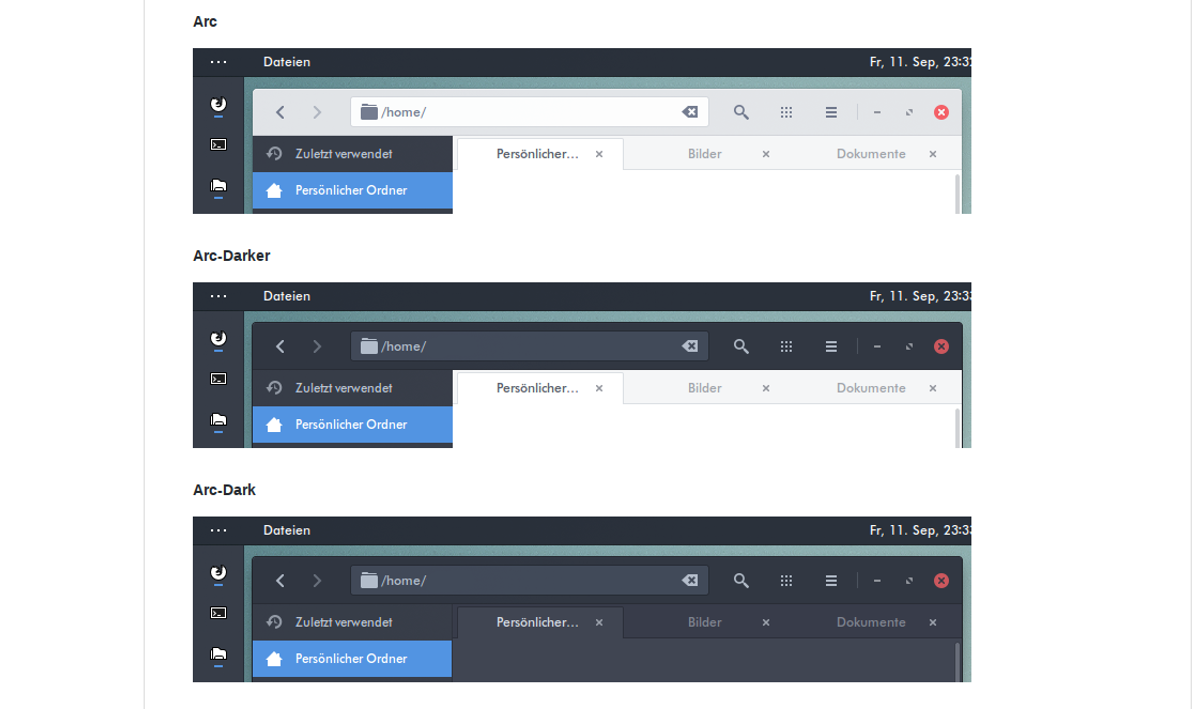 Arc Dark is one of the "dark" variants to the extremely popular Arc GTK theme. Arc Dark takes the basic ideas to Arc and replaces elements of white inside the theme with shades of black to create an overall black, dark theme that is easier on the eyes.
Users can't download the Arc Dark theme on its own. Instead, anyone looking to try out this theme will need to install the full Arc theme pack.
3. KISSKOOL-SIZZLING RED
Kisskool Sizzling red is a dark theme with a distinct bright red accent. Basically, everything not "black" or dark-colored in this theme is replaced with a nice "sizzling" red styling. Like most Linux GTK themes in 2018, KissKool Sizzling Red is flat, so if that bothers you skip over it. However, if you love the color red and need a new dark theme for Linux, consider checking this one out. KissKool Sizzling Red is available on Gnome-look.org.
4. Equilux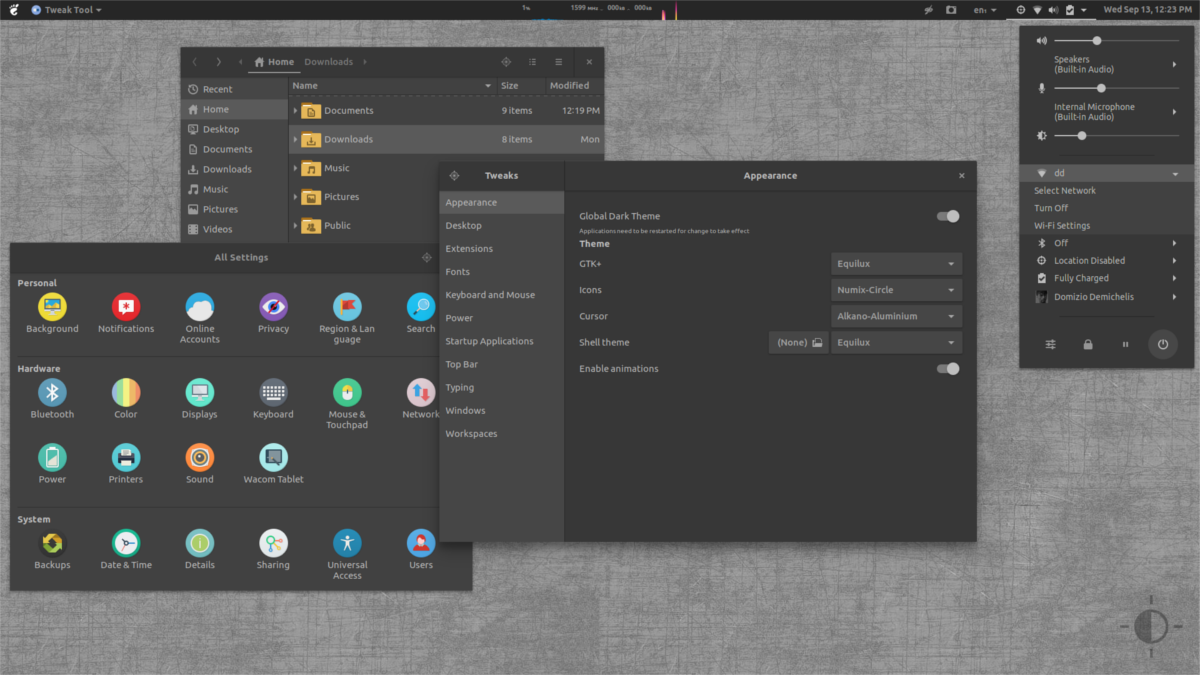 Many themes on Linux are created with the goal of looking beautiful, or turning the desktop from something mundane to a more "fancy experience". Equilux doesn't have that goal. Instead, it's a theme that is specifically designed to help minimize eye-strain with users (by being used in combination with Redshift, F.lux, Gnome Nightlight and etc).
Dark themes are already heavily used by Linux users who want to prevent eye strains, so seeing a theme specially designed for this purpose is awesome.
5. Adapta Nokto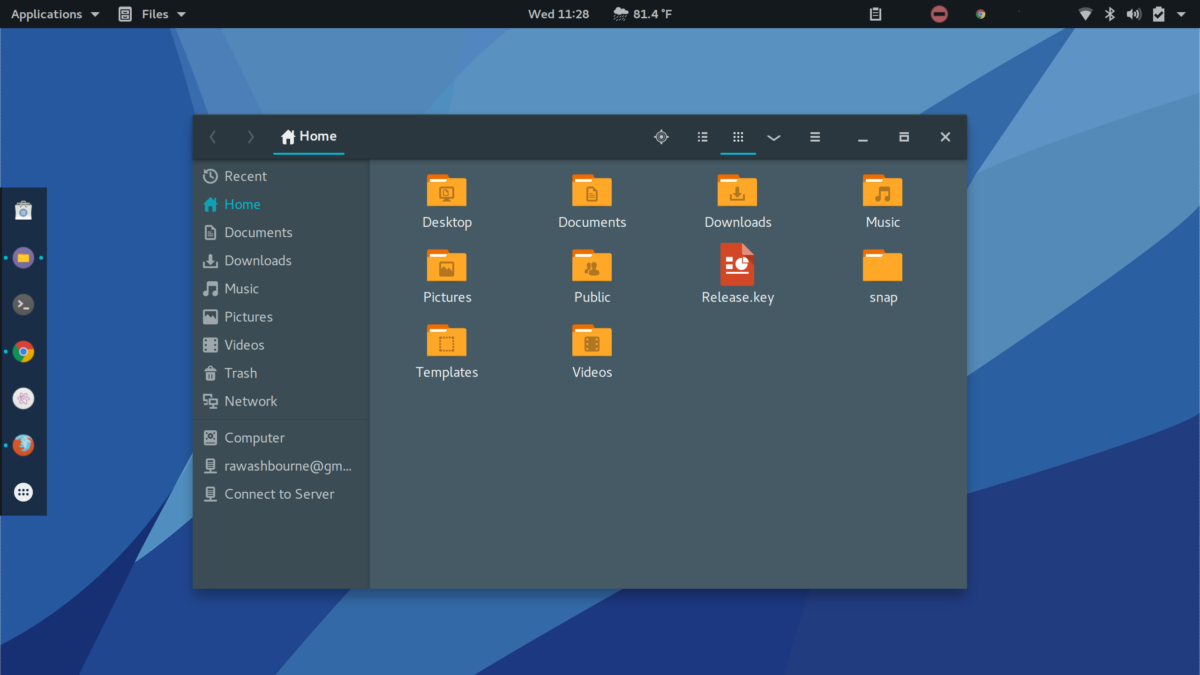 Google's material design guidelines are very popular, even in the Linux community. One of the more popular "material-inspired" themes for Linux and GTK users is the Adapta theme. The designer works very hard to conform to all of the Google design guidelines, and as a result, it's very beautiful to look at.
The Adapta GTK theme, like Arc, is a theme pack that comes with various different styles. One such style that is perfect for those who love the material design, and want a darker theme is Adapta Nokto.
Adapta Nokto replaces a lot of the lighter aspects found in the regular Adapta GTK theme with darker colors. Doing this allows the Adapta Nokto theme to become one of the best looking dark themes for Linux out there.
6. Vimix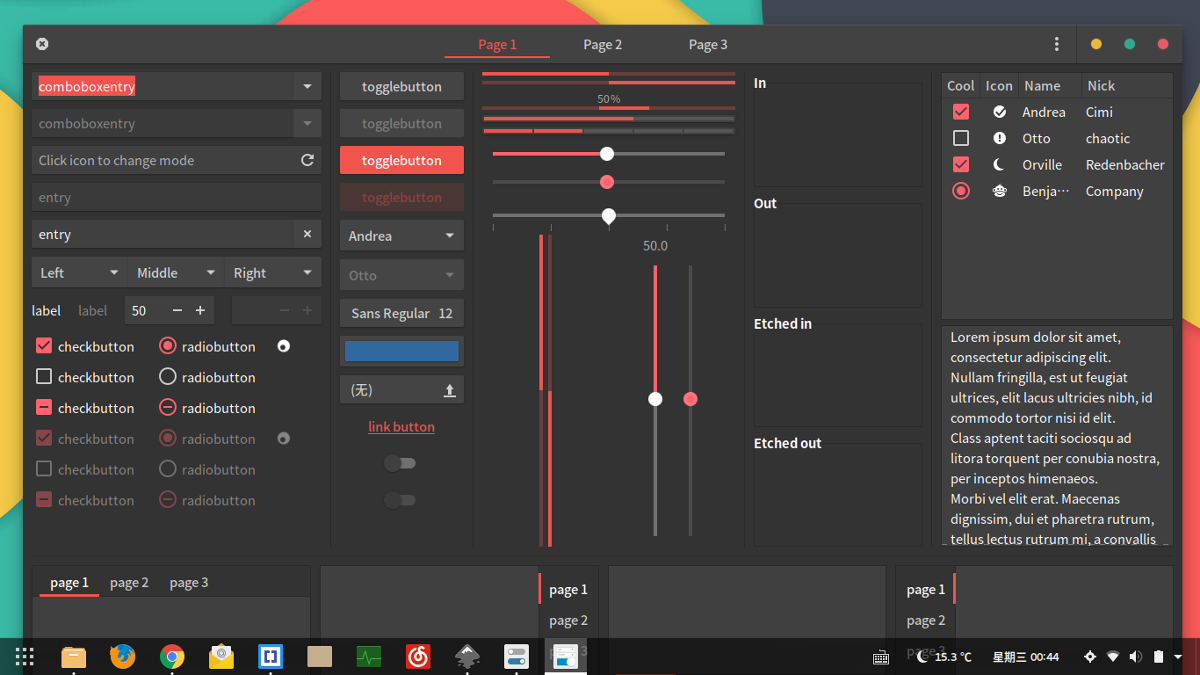 Introducing the Vimix GTK theme, another flat, material-based GTK theme. In contrast to Adapta (the other material theme on the list), Vimix takes a different style. Instead of basic shapes for minimizing, maximize and the like, it uses colored dots (sort of like Mac). Additionally, it comes with different color accents and even a dark mode too.
Good looking, modern dark themes for Linux are hard to come by, so Vimix is a treat. Turn your Linux PC into something more Google-like with Vimix.
7. Elementary X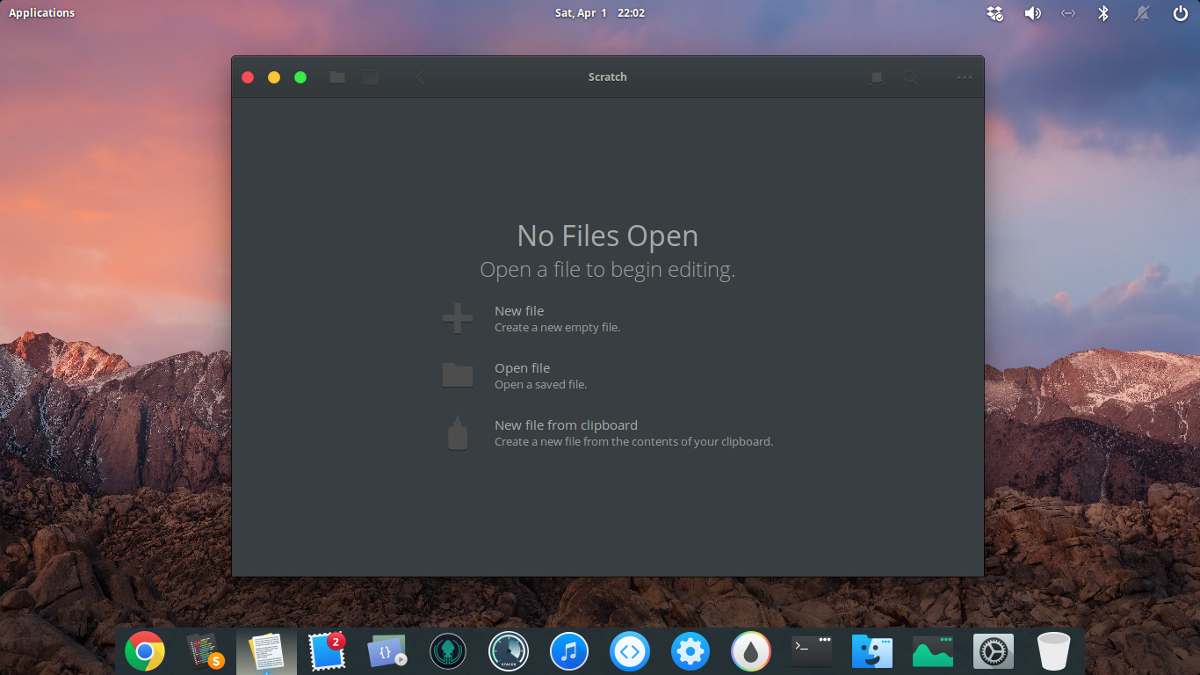 Elementary OS has always had a pretty good look, but unfortunately, there's no dark version of the theme included. This means if you're a huge fan of Elementary OS but prefer something a little darker, you'll be missing out. Luckily, the Elementary X theme exists. It's a total dark theme that follows the same design choices that the stock eOS theme follows. As a result, the theme fits in quite well.