How To Make Ubuntu Look Like Windows 7 [Theme]
Ubuntu despite its recent improvements in  appearance, arguably does not match the elegance of the Windows 7 Aero Glass Look. If you are a Windows user who recently started using Ubuntu or a hardcore Linux enthusiast interested in the Windows Aero Glass effect for your Ubuntu desktop. Here is a guide to help you do just that.
First of all, open the Terminal in Ubuntu from Applications –> Accessories. After that, enter the following commands in the Terminal (one after the other).
cd $HOME
sudo wget https://web.lib.sun.ac.za/ubuntu/files/help/theme/gnome/win7-setup.sh 

sudo chmod 0755 $HOME/win7-setup.sh

$HOME/win7-setup.sh
This will download the Windows 7 theme package.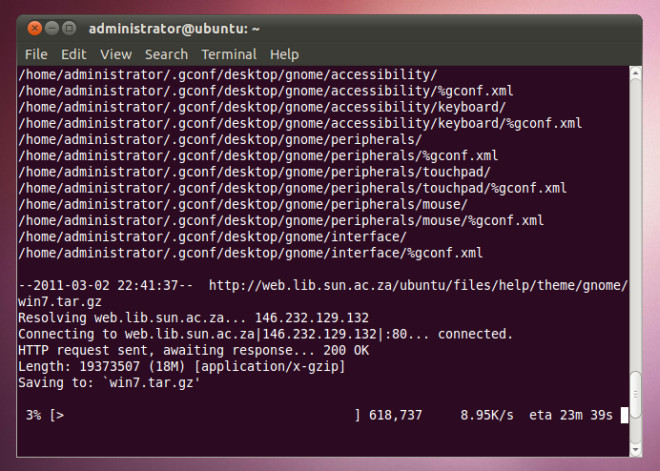 Once the package is downloaded, you will see a prompt to start the Win7 theme installation. Click OK to continue.

This will be followed by a number of different prompt where you will simply require clicking on OK to continue. During these prompts you might be asked to install certain packages required to complete the process. For example, you may require installing Wine, which allows running Windows programs in Linux environment.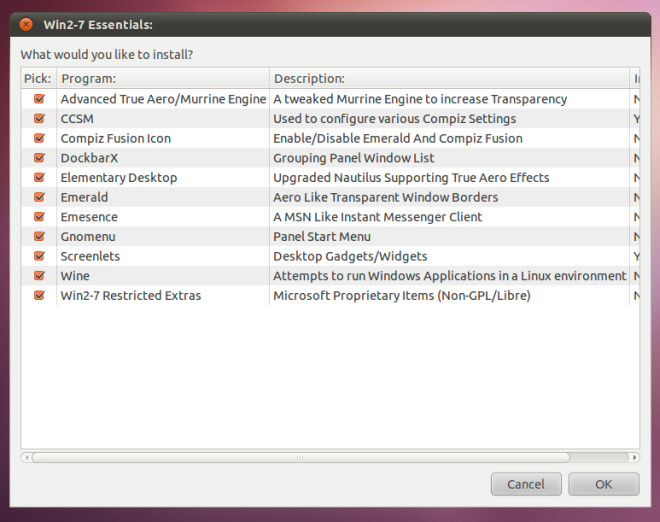 After the rest of the packages are installed, open the Terminal again and enter the following command:
setup-win7-theme
After that, Ubuntu will transform into a Windows 7 like desktop. Logout and Login for the changes to fully take effect.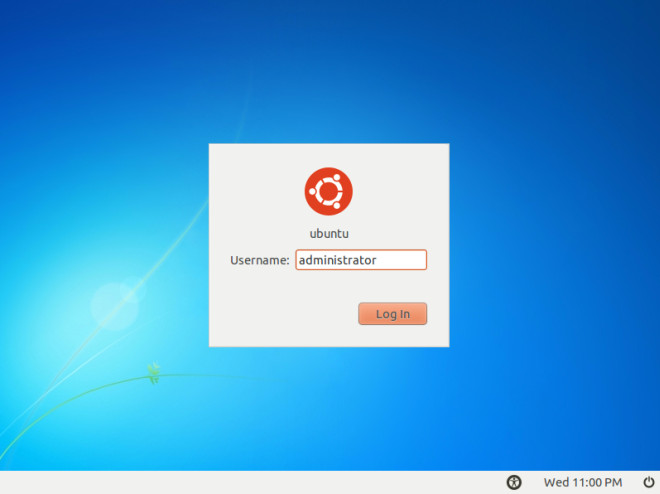 That's all you need to do to give your Ubuntu desktop the Windows 7 appearance.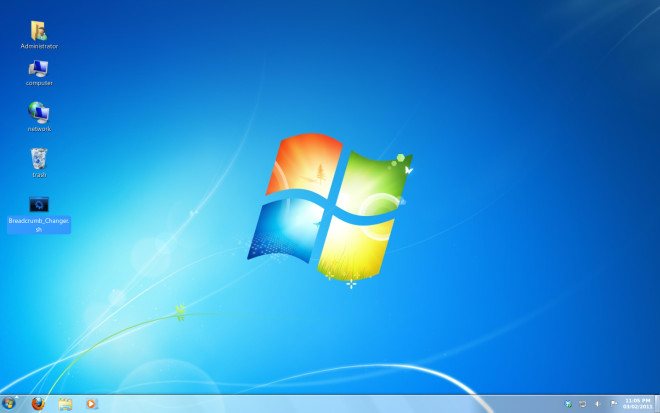 It is to be noted that the new appearance might take some time to get use to, as the Ubuntu applications might start appearing unfamiliar because of the Windows 7 look that their interface will adopt. A good example is the Ubuntu Software center that will look much like a common directory opened in Windows explorer.