We are reader supported and may earn a commission when you buy through links on our site.
Learn more
How to Fix Instagram Music Is Not Available in Your Region
The best things in life always seem to come with conditions, and Instagram Music's region locking is a prime example. If you're looking for a way to fix the problem, you can unblock your favorite music streams anywhere in the world with a VPN. We review the top services for silky-smooth, and totally anonymous Instagram Music audio streams.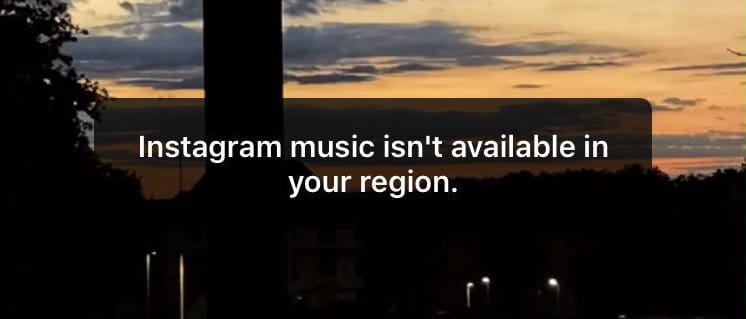 This past summer, Instagram released a new feature with their update: Instagram music. Now, you can share your stories in a fun, innovative way by attaching soundtracks based on how you're feeling. But while you've been scrolling your followed IG accounts' stories, you may have come across videos throwing a message: "Instagram music is not available in your region." When this happens repeatedly it can get annoying very quickly.
It's easy to fix Instagram's "music not available" error with these high-security VPNs:

NordVPN – Best for Instagram Music – NordVPN is the best choice for Instagram Music users looking to bypass geoblocks. Secure, massive network with exceptional speed.
Surfshark – Thoroughly modern VPN offering with the latest encryption. Great at site unblocking.
ExpressVPN – Some of the smoothest streams thanks to blazing fast servers.
CyberGhost – Easily access your favorite international music streams with the click of a button.
PrivateVPN – Simple to use, powerful privacy provisions. Network entirely owned by the provider.
PureVPN – Offers virtual IPs from more countries than any other.
But there's a way around this obnoxious conundrum. In this guide, we're going to briefly introduce VPNs as the solution to this issue, cover what to look for in a provider, offer up our specific recommendations, and delve into how to use a VPN to fix the Instagram music problem.
30-days money back guarantee
Get a VPN to bypass regional content blocks
The solution to your frustrations is to use a VPN. Normally, your activity goes through your ISP, who can see the unique IP address assigned to your computer. When you're on Instagram, the social media platform can see it, too. If Instagram sees that your IP originates in a country where a certain piece of music is not licensed to play in Instagram stories, then you'll get that message.
With a VPN, you connect to the Internet through a different server that assigns you a new IP address. With this different IP address, to outsiders looking in (like your Instagram and your ISP), it looks like you're physically located elsewhere – wherever your new IP is located in the world. So if you're connecting to Instagram from China, you could choose a server in the U.S., tricking Instagram into thinking you're stateside and letting you fix the music problem.
Look for a VPN with these features
But when you begin researching VPNs, you quickly learn how confusing it can become. There are literally hundreds of providers, all saying pretty much the same thing: we're the best. "We're the fastest, the most secure, unblock anywhere in the world, etc." Because of this, our experts spent untold hours scrolling through these VPNs, running tests, and figuring out which ones are truly the best.
I dug through their research and figured out which criteria matter most for fixing the IG music issue. The following qualities are ones all good, quality VPNs have, ensuring that you're putting your trust – and data – in safe, reliable hands:
Best VPN to unblock Instagram Music anywhere
Now that you've learned a bit more of what to look for, here are our choices based on those qualities of the best VPNs for fixing the IG music region error: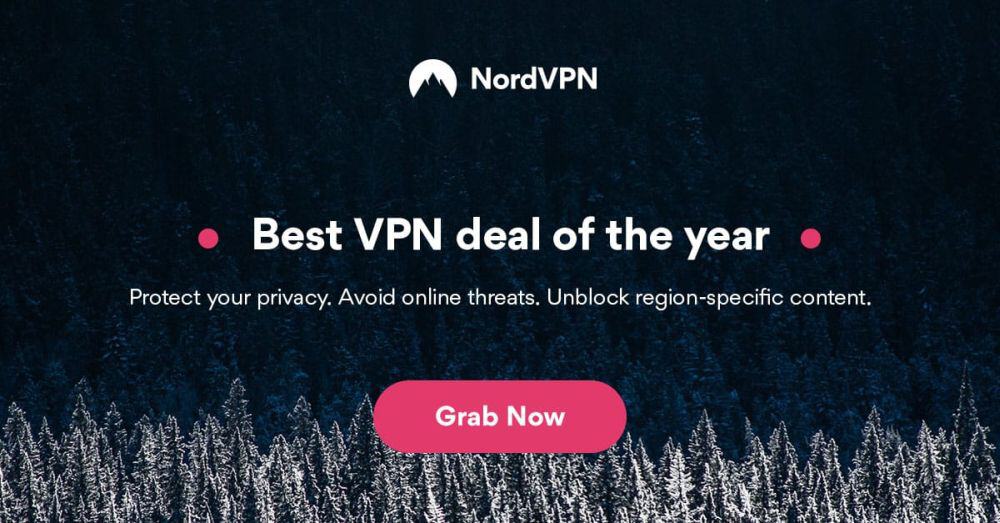 NordVPN offers the biggest network in the industry: over 5,500 servers in 58 countries – and they're always growing. Tough, 256-bit AES encryption withstands the most determined penetration attempts, while helping you bypass all sorts of blocks. Rounding out the privacy provisions is another industry superlative: perhaps the most complete no-logging policy you'll find anywhere, covering traffic, IP addresses, timestamps, bandwidth, or browsing history. NordVPN's slick CyberSec feature adds anti-ad and anti-malware toggles to your app (though Android users will find the version downloaded through the Play Store lacks the anti-ad functionality. You can find the full-featured version on NordVPN's website.)
Fast and reliable, NordVPN has advanced features like specialty servers and custom DNS settings – so if you're a power users or find yourself turning into one, NordVPN has you covered all the way.
NordVPN offers support for a wide range of devices, including iOS and Android, and their mobile software contains nearly all the same functions as the desktop version in simplified, easy format. They make selecting a server fun with a graphical server map that lets you choose your node by country.
Read our full NordVPN review.
Pros
SPECIAL OFFER: 2-yr plan (68% off - link below)
Different IP addresses aervers
Up to 6 simultaneous connections
"Double" data protection
Great support (24/7 chat).
Cons
Sometimes slow in procesing refunds (but always do).

Sure, there's something to be said for veteran providers, but they're often bogged down with yesterday's tech, convoluted apps, and wishy-washy privacy policies. Launched in 2019, Surfshark rejects convention in favor of the most modern privacy solutions, and their meteoric rise to prominence in the cybersecurity community is evidence of the success of that policy.
Indeed, Surfshark is supremely well-suited to getting past artificial Instagram music blocks, or any other geoblocks for that matter. With a modest but dedicated network numbering 800+ servers across 50 countries, you can spoof your location to fool websites and apps into serving you restricted content. And shrouded within the unbreakable 256-AES-GCM cipher, no one will ever be the wiser that you're using a VPN.
Pros
Unblock 15 international Netflix libraries, including the US and Japan
Diskless server network ensures you leave no trace behind
Clean, dead-simple app interface makes constant security a no-brainer
Absolutely no logging of connection data, IP addresses, bandwidth used, or traffic
24/7 live chat ensures maximum uptime.
Cons
Overall, not much to complain about
Apps may be too simplistic for power users.
Read our full Surfshark review.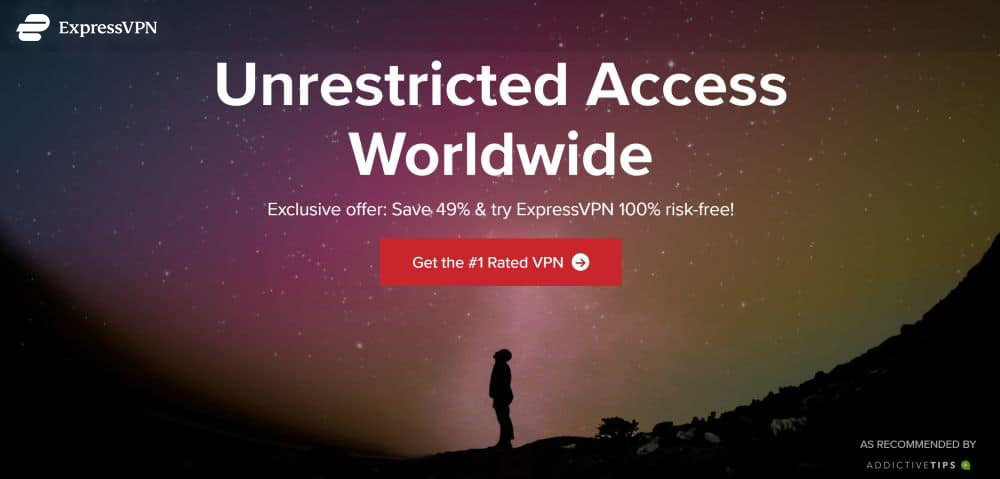 ExpressVPN gives you a network of 3,000+ servers in 94 countries. They're one of the fastest VPNs available and have powerful security protocols to keep you safe and hidden online, like military-grade 256-bit AES encryption over OpenVPN, with options to connect via L2TP/IPSec, PPTP and SSTP when you need flexibility. With no restrictions on their bandwidth or speed and a wide array of software availabilities, you can scroll and post on Instagram without fear of your VPN cutting off your protection past a certain point.
Plus, if you like Netflix or Hulu but can't access popular libraries like the U.S. catalog, ExpressVPN is great for unblocking these consistently. An excellent jurisdiction in the British Virgin Islands means ExpressVPN can never be forced to rat on you due to international surveillance agreements. Backed by a sterling no-logging guarantee, you can be certain that your ExpressVPN connection is both technically sound and legally obligated to protect your privacy.
Read our full ExpressVPN review.
Pros
Unblocking Netflix, iPlayer, Hulu, Amazon Prime
Superfast servers (minimal speed loss)
AES-256 encryption
No logging policy well enforced
24/7 Customer Service.
Cons
Power-users configuration options.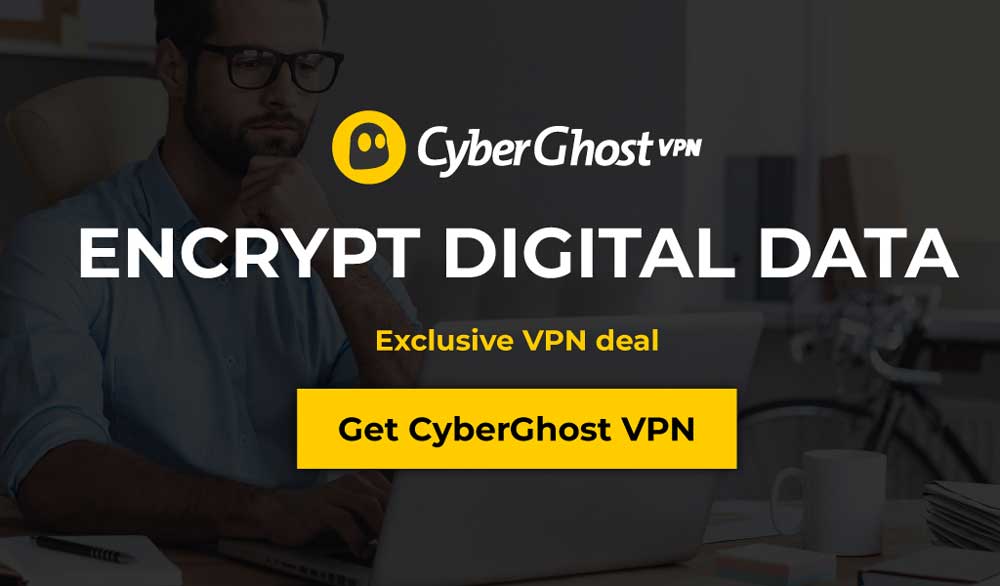 CyberGhost is great if you want a low-maintenance, high-speed VPN. They're easy to install and lose very little on the mobile app. A colorful, simple display presents you with 6 profiles preconfigured with the best settings for your use-case. While they have profiles for surfing and torrenting anonymously, and unblocking streaming and basic websites, the most applicable to Instagram Music will be the preset that allows you to choose your VPN server. With a single click, you can access their list and choose one located in the U.S., U.K., and more.
But CyberGhost doesn't ease up on security, either. They have an immaculate login policy that literally logs almost nothing – just anonymous user login events from unique users, with absolutely no way to tie these back to individuals. CyberGhost also gives you 256-bit AES encryption across their entire network of over 5,500 servers in 80 countries.
Read our full CyberGhost review.
Pros
LOW PRICE: 6 EXTRA free months (79% off - link below)
3,600+ servers in 55+ countries
Jurisdiction in Romania
Strict no-logging policy
24/7 Live Chat Support.
Cons
Doesn't work well in China.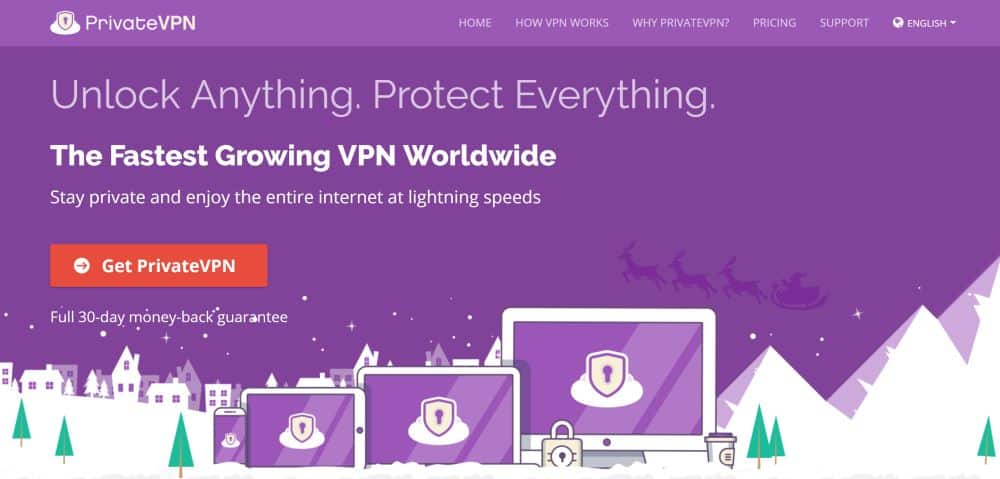 PrivateVPN is another provider that's perfect for unblocking access to Instagram Music. Its server network may be relatively small with around 150 servers, but this number is a little deceptive. Each PrivateVPN server is significantly more powerful than your average VPN node, and with locations in 60+ countries, you have a large choice of IPs that let you use Instagram Music. Moreover, bandwidth, speed, and server switches are all unlimited, so you can use the VPN as much as you want. This is especially valuable if you want to stream international Netflix libraries, choose your own gaming servers, etc. PrivateVPN gives you up to 6 simultaneous connections, which is wonderful if you're looking for a VPN that does more than just open access to Instagram Music.
In addition to the above, PrivateVPN is also strong on security. If you live in a country where using social networks can get you in trouble – China, Saudi Arabia, Pakistan – this is an important bonus. AES-256 encryption keeps your data protected from third parties who might gain access to it. Moreover, PrivateVPN uses 2048-bit encryption which has more possible combinations than there are atoms in the known universe. Protocols include OpenVPN's UDP and TCP, both of which are fast enough to enjoy Instagram Music seamlessly. There's also SOCKS5 technology (which was made to breach the Great Firewall of China) if you want to use Instagram Music from the communist country. All in all, it's hard to go wrong with PrivateVPN; especially given their fairly low price point.
Read our full PrivateVPN review.
If you want to unblock Instagram Music by getting a foreign IP, consider getting PureVPN. For starters, the server has 2,000+ servers in 140+ countries. This is one of the biggest reasons to get PureVPN: you can quickly and easily connect to a server in a country that does have Instagram Music. Another thing to keep in mind is that PureVPN comes with a large suite of apps. These can help you install the service on an iOS or Android device, and also on a WiFi router. This lets you get Instagram Music on literally any common mobile phone or tablet. With up to 5 simultaneous connections per account, you can even install the VPN on all your mobile devices or share extra logins with other household members, e.g. a roommate or your family.
In addition to all of the above, PureVPN is secure enough that you're extremely unlikely to get in trouble while using it. Each and every subscription plan comes with 256-bit AES encryption wherein a key has more combinations than there are atoms in the known universe. This means nobody will be able to view your data or see that you're using Instagram. It helps that PureVPN's no-logging policy is one of the toughest in the business, with absolutely no records of your browsing history, traffic, or real IPs getting stored. There's even a proprietary feature called Ozone that keeps your identity, device, and data secure when you're not on the Internet. If you want to use Instagram Music safely, PureVPN can help you do so – even if you live in a country like China or the UAE.
Read our full PureVPN review.
Fix 'Instagram music not available' in 3 steps
Once you've picked a quality VPN (like one of those above), it only takes a few simple steps to set yourself up to fix the IG music error. When you've finished these steps, you'll be ready to try again and start listening to all the music in your Instagram stories.
Choose a VPN and visit their website. If you haven't been redirected already, go to their "plans" page and choose one. Then, fill out your information and create your login ID and password. Download and install the app to your device. If you're using a mobile device, you'll want (and may be required) to visit your device's app store to download the VPN. Just use the link provided to do so.
Once you've installed your VPN app, launch it and use the credentials you created to login. Most provider's apps will automatically connect you to the nearest server available, but with the widespread networks of many VPNs, this probably won't connect you to one that will solve the problem. Go to your VPN's server search/list function and select a node located in a country where Instagram works. Try to pick a country that is somewhat close to you: for example, if you're physically located in Canada, pick a server located in the U.S.
Before you open Instagram, run a quick test of your VPN server connection. Open a web browser and visit ipleak.net. This site will run an IP address lookup, which is displayed in a box near the top. In the box, you'll find a long string of digits (your IP) and under it a country name – your IP's country of origin. If this country of origin matches the server you connect to (i.e. "United States"), then you're securely connected. If not (i.e. still reads "Canada"), then you may have a leak in your connection. Return to the VPN and try again with the same or a different server. If the problem persists, contact your customer support.
A word of caution – avoid free VPNs
If all it takes is a changed IP address to trick Instagram into believing you're located in one of their select countries, why not use a proxy or free VPN over a paid one? A few reasons: First of all, proxies don't provide you as much security as a VPN. Your IP or DNS could leak out and you might not be able to trick Instagram.
Second, "free" VPNs aren't really free. They're companies that need to make money to support their network. If you're not paying upfront, you're paying other ways. These other ways include dozens of advertisements, but also can include the logging and selling of your data to 3rd-parties or even using your device as part of dangerous botnets. Stay safe – avoid "free" VPNs.
Why doesn't Instagram Music work everywhere?
Unless you're living in one of the lucky countries where Instagram recognizes your IP address and gives you full functionality, the Instagram Music update can be frustrating and even disappointing. Scrolling through your Stories and finding yourself facing error messages can leave you feeling left out, and having a limited selection of songs to choose from to decorate your own stories can lead you to not use it to its full extent.
But why does this happen?
When songs are produced, they're copyrighted. With an international company like Instagram, offering songs as a feature means they have to buy the licensing rights for those songs in each country they want to allow it in. So while Instagram Music is available in quite a few countries, buying the licenses for smaller countries could be a massive expense, especially if there are comparatively few Instagram users in that country. But with a VPN, you can spoof your location to one of the countries it's available in and access the full suite of songs available there – listening and posting far into the future.
What is Instagram Music?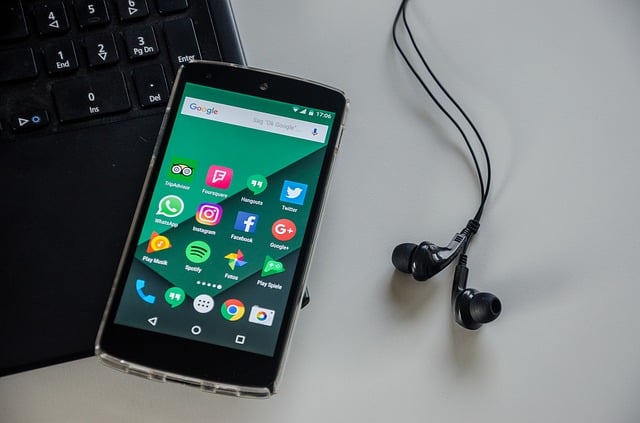 If you're new to Instagram, you might be wondering what Instagram Music is and what it's all about. In their Summer 2018 update, Instagram added the music feature, allowing you give all your Stories a soundtrack of your choosing.
Like adding a GIPHY to your Story, Instagram Music added a library of songs on the stickers page. You can pick the whole song or specific parts of it to include, giving you the chance to add another element to your expression of yourself and your mood any time you want to create a new Story.
RELATED READING: How to unblock SoundCloud anywhere
But as cool as this function is, you don't just get Music "stickers" to add to your Stories. Instagram created an @Music account, too. When you follow @Music, you'll get a few more things, too to help inspire and connect people:
New artists + festivals – @Music posts content from the accounts of both musicians and their fans, so you get to see the acts from both the audience's perspective as well as the band's selected photos. So not only are you introduced to new or existing acts, but you get to see the venues and festivals where they're performing, too.
New songs and hashtags – Many bands like to create 15-second songs with the hashtag #JustSongsForInstagram to create exposure and bring in fresh followers and soon-to-be fans. @Music has brought this hashtag forward, and with it the bands that participate, helping you see more of this tag. Instagram also introduces a new music hashtag each week to build and strengthen communities around them.
Connect with other music fans – If you're a big music fan or a band, pay attention to the comments on the @Music posts: it's pretty likely you'll be able to find likeminded music fans and accounts that you might not have otherwise.
Why does @Music on Instagram work?
Ultimately, Instagram Music and the accompanying account @Music adds to the Instagram community and creates even more. Instagram isn't just for big names and top artists like Ed Sheeran or Beyonce – it's more than that. There are thousands – if not millions – of indie bands that have found Instagram to be a fantastic way to connect with their fan-base. Instagram Music and @Music just gives them even more tools to shine and reach further.
Conclusion
It can be very annoying to scroll through your Stories and not be able to listen to others' who are using IG Music. But now you know the simple fix – if you're not located in one of the countries where it's available, get a VPN. Changing your IP address to one of these countries is as simple as a few clicks.
Have you solved this problem yourself? Did you use a VPN? Share your experiences with both a VPN and Instagram Music in the comments.