We are reader supported and may earn a commission when you buy through links on our site.
Learn more
How to Unblock Limetorrents In Just a Few Simple Steps
If you're in a country that blocks Limetorrents, you can regain access using a VPN. The process is simple, and involves changing your virtual location to a more permissive country. Even better, a VPN completely hides your torrent traffic, allowing you to stay safe from overzealous copyright trolls. We walk you through the process in today's guide.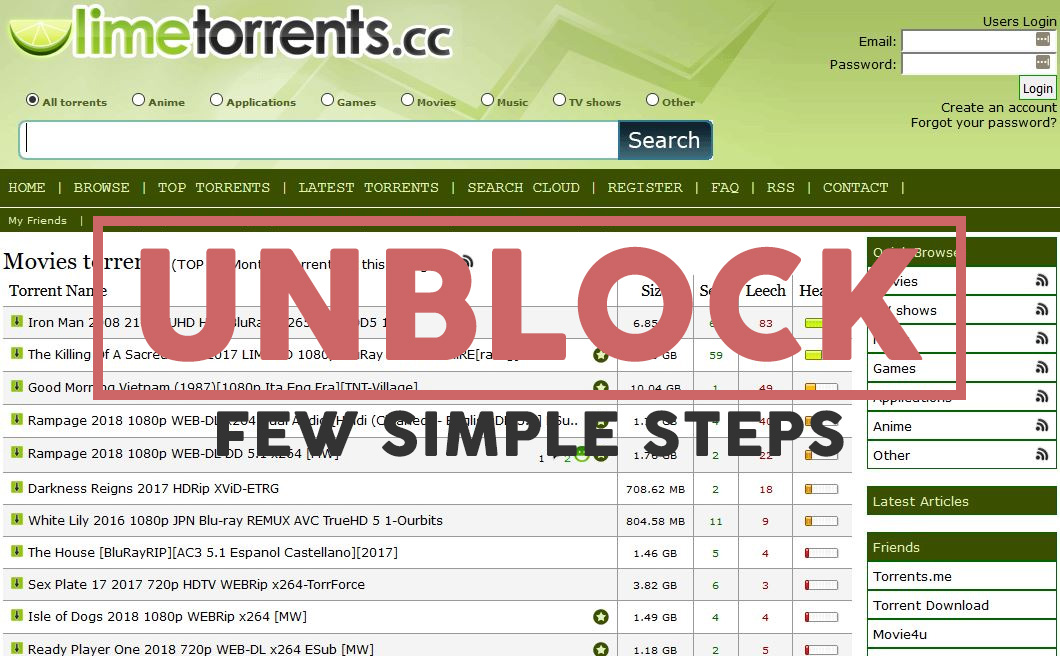 Limetorrents is a popular website for downloading torrents, which can then be used to download content like audio files, video files, and software files using the peer to peer download technology. While many of these files are legally distributed, others often contain copyrighted content.
For secure Limetorrents downloads anywhere in the world, use these VPNs:

NordVPN – Best for Limetorrents – With a massive server network, you can establish a fast, secure connection to NordVPN anywhere. For the best Limetorrents downloads, make use of the P2P-optimized servers.
Surfshark – A snappy VPN service with clever privacy provisions to completely hide your torrent traffic.
ExpressVPN – Some of the fastest torrent downloads are available on this provider's robust worldwide network.
PrivateVPN – Get past harsh internet censorship and unblock your favorite torrents–even in China.
Despite the fact that Limetorrents does not actually host files (copyrighted or otherwise), they have come under considerable legal scrutiny from copyright holders. This has lead the site being blocked in a number of countries including the UK, Australia, India, and the US, preventing users in these locations from accessing its content entirely. But fortunately, it is possible to unblock Limetorrents and to use the site from anywhere in the world. Read on to find out how to unblock Limetorrents in just a few simple steps.
30-days money back guarantee
Why A VPN Is Essential For Torrents Users
There is a further reason that you should have a VPN if you use Limetorrents. In addition to unblocking the site, a VPN is also important for the security of torrent users. There have been a lot of anti-piracy measure deployed in the last few years which are not only aimed at sites which host torrents, but their users as well.
The danger lies within the way torrents themselves are designed. While it's illegal to download copyrighted files, authorities usually ignore downloaders and instead focus on the people or organizations that upload and host these files. With torrents, however, the distinction between downloader and uploader is blurred.
When you download using a torrent, you automatically begin hosting the portions of the file that you have already downloaded for other users to download from you. This decentralized peer to peer technology is a marvelous invention for sharing, but in the modern legal landscape that can be a double-edged sword.
Torrents users may face stiff fines or even prosecution due to their infringement of copyright laws. That's why it's vital to protect yourself with a VPN when using sites like Limetorrents. By obfuscating your identity and traffic from third-party detection, you can't be pegged for torrenting.
READ ALSO: Best Sites For 100% Legal Torrents
Critical Features Torrent Users Need In A VPN
When you look for a VPN provider to use to unblock Limetorrents and to torrent safely, there are a number of considerations that you need to keep in mind. First of all, you should stay away from free VPNs as they are often unsecure and can hurt you by selling off user data or other exploitative practices. Secondly, you need to choose a paid VPN that allows you to connect to a server in the countries in which Limetorrents is accessible. Thirdly, many providers don't allow P2P traffic, so you'll want to make sure your subscription allows you to torrent at all!
Below are other factors that you should keep in mind when choosing a VPN for using Limetorrents:
Excellent security, to ensure that no one is able to compromise your VPN and access your data. We look for VPN providers who offer nigh-unbreakable 256-bit encryption, along with a no logging policy so your data won't be recorded or shared with law enforcement or any other party.
Plenty of servers around the world, so that you can connect to one of the countries where Limetorrents is not blocked and access this site even when it is blocked.
Fast connections so that you can download your torrent files quickly and efficiently without a lot of delays.
Software for various operating systems so that you can use your VPN subscription to protect all of your different devices, including your phone, tablet, computer, and more.
Most Secure VPNs For Unblocking Limetorrents
After extensive market research, we've determined the following VPNs to offer the private connections and spoofing power you need to access Limetorrents, even in countries where it is blocked: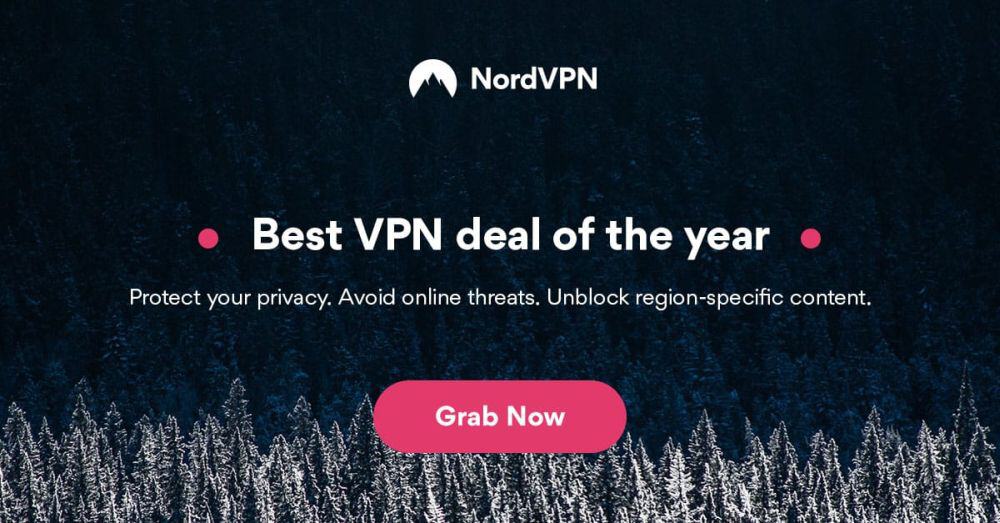 NordVPN is the most torrent-friendly service fit for beginners and advanced users alike, offering special servers which are specifically optimised for P2P download use. Available security features include industry standard 256-bit encryption, a no logging guarantee, a kill switch, a CyberSec option to block ads and deflect malware, and an app-specific kill switch that you can use to stop the connection to your torrent program the moment your VPN connection drops out (it happens sometimes no matter which provider you use).
As well as regular VPN servers and P2P servers, there are speciality servers for other functions too like double VPN in which your data is encrypted twice over, onion over VPN for greater security, and dedicated IP for when you need a permanent IP address. In total, there is a massive network of over 5,500 in 59 countries available for you to choose from. The map interface of the software is well designed and easy to use, and it can be installed on devices running Windows, Mac OS, Linux, iOS, Chrome OS, Android, or Windows Phone.
Read our full NordVPN review.
Pros
SPECIAL OFFER: 2-yr plan (68% off - link below)
Mind-boggling number of servers
Allows up to 6 devices to be connected at once
"Double" data protection
Money back guarantee policy (30-days).
Cons
Not much
They can take 30 days to process refunds.

Surfshark is an outstanding choice for anyone worried about ISP or government tracking while using Limetorrents. It has a few unique features that help you completely hide your activity online–without sacrificing download speeds.
First off, Surfshark ditches all the outdated tunneling protocols and encryption ciphers old providers still use. Each connection to their 800+ server network is established via OpenVPN, IKEv2/IPSec, or the blazing-fast WireGuard, then shrouded with 256-AES-GCM cryptography. The result is an impenetrable link between you and the uncensored web with minimal slowdown due to encryption overhead.
Moreover, if Surfshark detects any surveillance efforts by third parties, it automatically kicks the privacy provisions into high gear with obfuscation, the NoBorders method, or even both. These countermeasures evade DPI, disguising your VPN traffic as ordinary traffic.
Finally, with an outstanding logging policy and RAM-only servers that can't store your metadata long-term, you'll never leave a trace of your Surfshark session behind.
Pros
Robust servers blast through geoblocks to access your favorite streaming sites
Multi-hop connections readily available
IP, DNS and WebRTC leak protection plus kill switch
Favorable BVI jurisdiction guarantees no logs kept
Refund requests are simple and fast–no waiting or hassle.
Cons
Growing network doesn't have same coverage as more mature VPNs
Young VPN still has plenty of room to grow in terms of advanced functionality.
Read our full Surfshark review.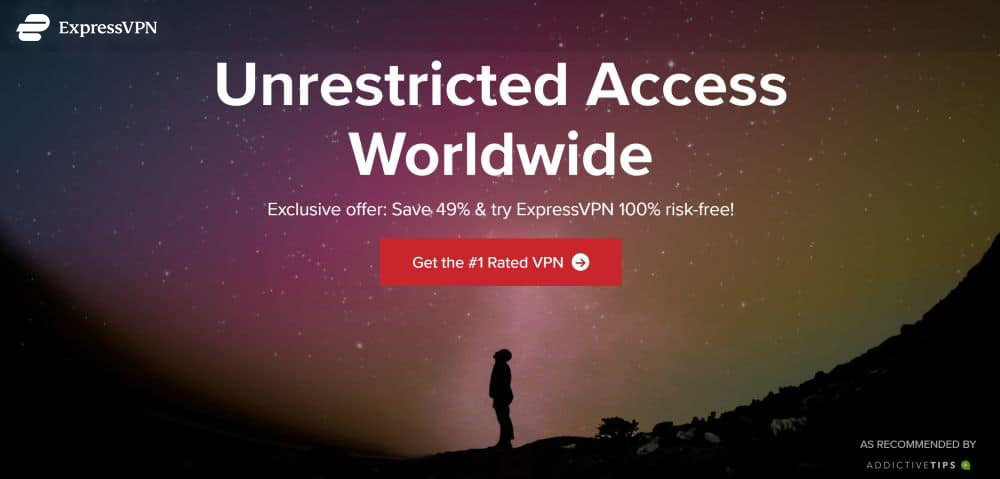 ExpressVPN is a solid VPN in all areas, including security, speed, and ease of use. The security features include strong 256-bit encryption so that your traffic can't be hacked, along with a no logging policy so you can be sure that information about you will never be sold or given to other parties. There are further security options in the software like a kill switch to prevent you from accidentally using an unsecured connection (important for torrent users), plus DNS leak protection to keep your DNS use private, and an IP address checker so you can check that you are in fact hiding your real IP.
ExpressVPN not only allows torrent usage, they even have a handy guide on their website to help optimise your experience. There is a large server network with 3,000+ servers in 94 countries worldwide, and best of all, the connections are super fast and are perfect for downloading. Dedicated software is available for Windows, Mac OS, Linux, and Android, plus some games consoles and smart TVs. There are even browser extensions available for the Google Chrome, Mozilla Firefox, and Apple Safari browsers.
Read our full ExpressVPN review.
Pros
Unblocks US Netflix, BBC iPlayer, Hulu and Amazon Prime
Fastest servers we have tested
Torrenting/P2P allowed
Strict no-logs policy for personal information
Live chat support available.
Cons
Max 3 connections simultaneously
Slightly pricier than competition.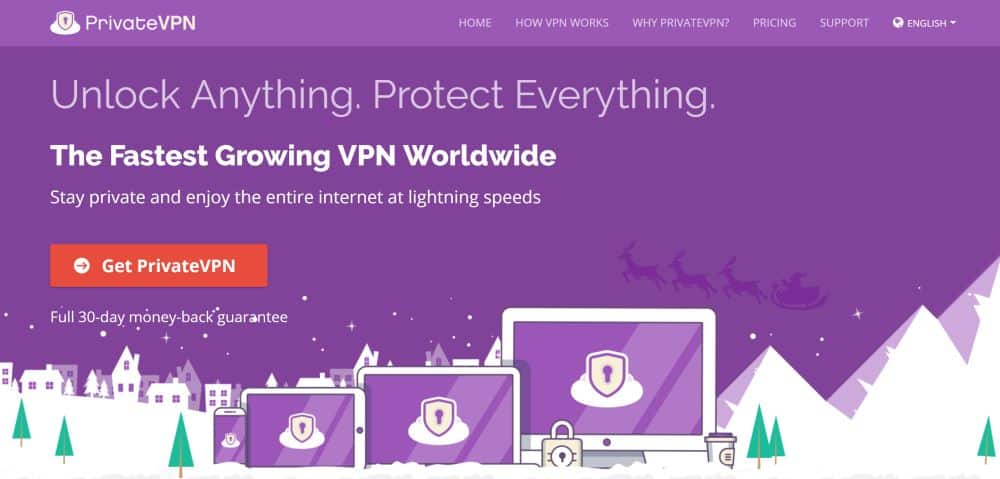 PrivateVPN is the perfect provider for users who want to stream and torrent. After all, unlike most other VPNs, PrivateVPN works consistently well with services like Netflix and Hulu. Security wise, you'll have your bases covered with 128-bit default encryption (with an option to sacrifice some speed for the security of more powerful 256-bit encryption). This provider has pledged to keep no traffic logs in an effort to ensure your privacy, which is ideal for torrent users.
Connection speeds are quick and consistent, with no sudden drops when downloading. There are over 150 servers in 60+ countries to choose from, allowing you to get around content blocks and website restrictions alike with ease. Purpose-built software is available for Windows, Mac OS, Linux, Android, iOS, and Amazon Fire Stick, and can be installed as a browser extension for Chrome.
How Limetorrents Gets Blocked
When you head over to https://www.limetorrents.cc, you might find that you're unable to gain access. That's because certain countries have blocked the site by order of the government due to copyright infringement. But how do website blocks work exactly? First, government officials ascertain whether or not they want a website blocked. Once that's settled, the site will be added to a black list, which is then passed on to all the ISPs in within the country. These ISPs are legally obliged to enforce these blocks, and do so by either diverting all traffic bound for these domains to a blocked notice page, or by refusing connections to it altogether.
RELATED READING: How to Bypass ISP Website Blocks
This means that you will not be able to access Limetorrents from anywhere inside a country where it is blocked. These blocks may be temporary or permanent, and you'll never really know when or if you'll ever regain access.
Fortunately, it is possible to access Limetorrents even from within a country where it is blocked. All you need to do is connect to a VPN proxy server located in a country where the site is unblocked, such as Canada, the Netherlands, Mexico, Sweden, or Germany. Because your traffic is masked beneath layers of encryption and is marked with the server's IP address rather than your own, your ISP won't know who you are or what you're trying to access, allowing you to get through unhampered.
Simple Steps To Unblock Limetorrents
How does this work in practice? We will show you step by step instructions to allow you to unblock Limetorrents from any country:
Go to https://www.limetorrents.cc and see if you can access the site. If not, the site is likely blocked. Follow the steps below to unblock it.
Sign up for an account with a VPN provider. We have recommendations for which VPN providers you can use below.
Install the VPN software to the device that you want to use to access Limetorrents. You can download the installer for the operating system that you need from your VPN provider's website. Then follow the instructions on the installer to complete the installation.
Once the software is installed, open it up and use it to connect to a server in one of the following countries: Canada, Sweden, Germany, the Netherlands, or Mexico.
With the VPN connected to one of these countries, open up your web browser again and visit the Limetorrents website. If you can now access the site, you are good to go. If not, move on to the next steps.
Go back to your VPN software and connect to a server in a different country. Then try Limetorrents again.
Keep trying servers in different countries until you find one that lets you access the Limetorrents website.
Conclusion
Limetorrents is a popular website for finding the torrent files you need to download movies, TV shows, music, and more. However, due to copyright infringement, the Limetorrents website has been blocked from a number of countries including the UK, the US, Australia, and India. If you live within one of these countries and you want to use Limetorrents, then you need to get a VPN so that you can get around blocks.
With a VPN, you can not only unblock the Limetorrents website but also keep yourself safe while you use torrents in general. This is important due to the numerous crackdowns on copyright infringement which frequently target torrent users and may result in fines or other legal problems. A VPN will encrypt your data so that your internet use, including torrent traffic, is private and impossible for others to see.
We have recommended a number of VPNs that you can use to unblock Limetorrents. Have you tried out any of these VPNs? Which VPN do you like to use when torrenting? Tell us about it in the comments below.