We are reader supported and may earn a commission when you buy through links on our site.
Learn more
How to watch ZDF outside Germany
ZDF offers perhaps the best range of German-language content online, but it is unfortunately blocked outside of Germany. The exception to this rule, however, is to use a VPN. It's surprisingly simple to change your virtual location and get a German IP address, which will let you fool ZDF into serving you geo-restricted abroad.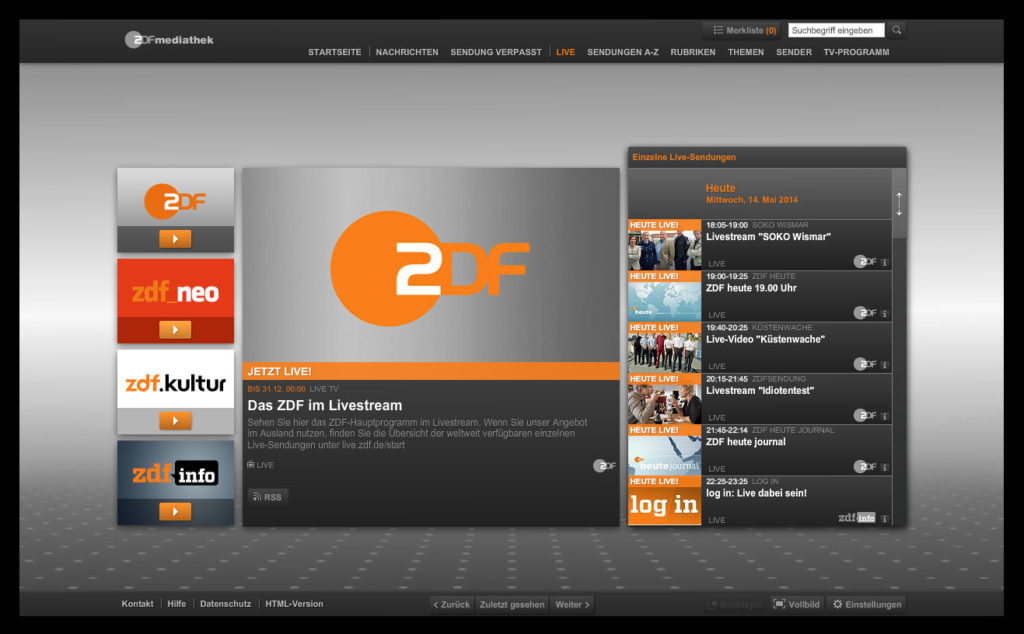 ZDF is one of the biggest and most popular TV networks in Germany. This state-owned broadcaster runs a number of channels offering a range of content, from entertainment, news, politics, and even sport. However, if you have ever tried to stream one of ZDF's channels from outside Germany, you will know that this cannot be done. Rather than your chosen channel, you will receive a message which says, "Leider ist Problem mit dem ausgewählten. Beitrag aufgetreten Das Betrachten des Videos ist momentan nicht möglich (Fehler Nummer: 0). Das Betrachten des Videos ist momentan aus technischen Gründen nicht möglich."n
Tired of ZDF streams being unavailable? Spoof into Germany with these ultra-secure VPNs:
NordVPN – Best for ZDF – NordVPN operates hundreds of Germany servers, including specialized nodes for optimizing streaming performance and breaking through censorship. ZDF's geoblocks won't stand a chance against the world's strongest VPN.
Surfshark – An up-and-comer in the VPN industry, with numerous advanced protections that "just work" to bypass geoblocks.
ExpressVPN – One of the most popular choices for accessing German content abroad, with fast speeds due to its powerful Lightway protocol.
CyberGhost – Stupidly huge server network, but easily manageable with simple options like "unblock streaming".
That message tells you that the video you have chosen is unavailable for technical reasons. And what it means is that because your IP Address tells us you are outside Germany, you are unable to watch this channel. Fortunately, there is a way around this issue. If you use a VPN, it is possible to fool the ZDF servers into thinking you are inside Germany even if you aren't. In this article, we will tell you exactly how to do watch ZDF outside Germany, as well as recommend the best VPNs to do it.
30-days money back guarantee
Watch ZDF outside Germany with a VPN
As a state broadcaster, it should come as no surprise that ZDF is focused exclusively on the German market. But with membership of the EU allowing Germans to travel freely across mainland Europe, there are now many Germans living outside Germany who are still keen to watch. However, because ZDF only holds the rights to broadcast many of its shows inside Germany, it is unable to make their streaming service available elsewhere. Instead, they deploy geo-restriction technology to actively stop internet users from outside Germany being able to access stream their shows.
Geo-restriction works by analyzing your IP Address. This is a small bit of code which tells websites where in the world you is connecting from. If you are not located in Germany, ZDF can tell this from your IP Address and therefore show the error message mentioned above. However, there is a way to fool geo-restriction technology by changing your IP address to a German one. This can be done by using a VPN.
A VPN works by redirecting all of your online data through one of its own servers. When your data passes through another server, it is tagged with the IP Address of that server rather than your own internet connection. As a result, if that server is located in Germany, ZDF will think that you are currently in Germany and therefore allow you to stream their content online.
RELATED READING: Are VPNs illegal in Germany?
How to choose a good VPN for spoofing
All you need to do to get around ZDFs geo-restriction technology is to sign up for a VPN, connect to one of their German servers, and then access the ZDF site as usual. The question is, which VPN to choose? The VPN marketplace is a very crowded one and not all providers offer a service suitable for online streaming. To help you in this decision, we have tested all of the main providers to see which offer the best service to stream ZDF from outside Germany. In choosing the best, we have identified the main criteria we think that all VPNs need to offer. Those criteria are:
Fast Connection Speeds – Online streaming needs internet connections to be as fast as possible. But some VPNs can slow internet speeds down. However, the very best will have a negligible effect on speed and enable users to be able to stream almost any content without experiencing buffering or other connection issues.
No bandwidth restrictions – Online streaming can be very data intensive, yet some VPNs restrict the amount of data you can use. So, if you want to stream ZDF online outside Germany, you need to be sure you are signing up for a VPN with no such restrictions.
Size of server network – The more German servers a VPN offers, the easier it will be to access ZDF from anywhere in the world.
Encryption strength and security–VPNs are primarily an online security and privacy tool and the best providers will always offer strong encryption to keep user data safe.
Effectiveness of privacy policies – ZDF don't like users circumventing their geo-restrictions, so you need to be sure they can't find out. This means you need a VPN with strong privacy protections in place. The best VPNs keep no user logs which means that no-one can see what you are getting up to online.
Best VPNs to watch ZDF outside Germany
Using these criteria, we have tested all the main VPN providers and identified high-quality providers which we feel are perfect for streaming ZDF from overseas. Each of these providers offers secure encryption, dependable privacy protections, and quick connection speeds. This makes each one of them perfect to use when watching ZDF overseas. Our recommended VPNs are: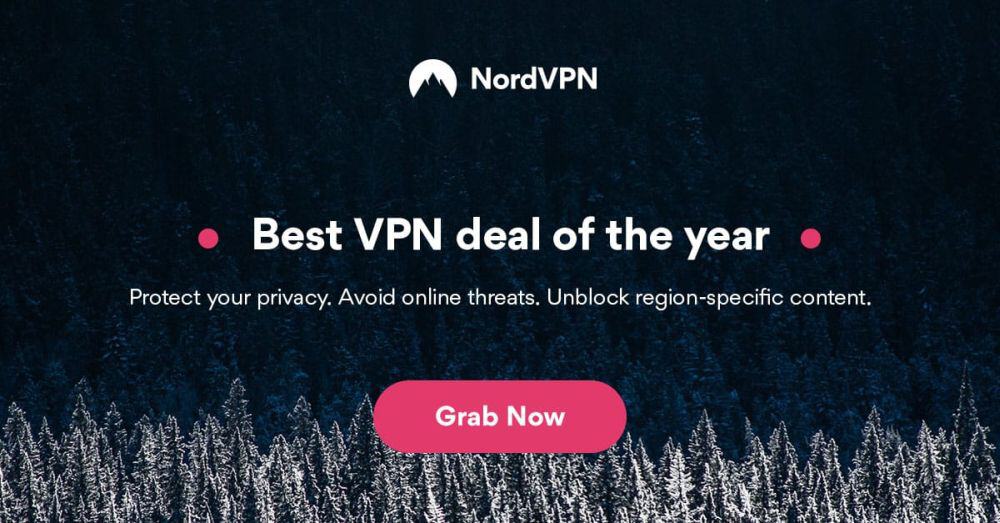 NordVPN is one of the most affordable VPN providers on the market at the moment, especially thanks to their new three-year subscription deal. But while they may be cheap, that doesn't mean users have to compromise on service. NordVPN used to have a reputation for slow connection speeds. But this is a thing of the past now and infrastructure investments have enabled them to offer one of the most modern and speedy server networks around.
It is a big one too, with users able to choose from 5,500 servers in 59 countries globally, including plenty in Germany. Their security provisions are excellent too with 256-bit encryption offered on OpenVPN connections as standard and features such as a kill switch and shared IP Addresses included for all subscribers too. They also offer a number of extra security features too, including double VPN servers, which reroutes your internet data via two servers for extra protection and Onion over VPN servers, which pushes your traffic through the TOR Network and a VPN for additional security. There are no data restrictions for any NordVPN customers either, which helps to make NordVPN another excellent choice for anyone wanting to stream ZDF outside Germany.
Read our full NordVPN review.
Pros
SPECIAL OFFER: 2-yr plan (68% off - link below)
Mind-boggling number of servers
Strong encryption is used on all connections
No logs and encrypted connections for total privacy
24/7 Chat Support.
Cons
Automatic server selection can be unreliable
Can't specify City or Province in App.

Surfshark's feature set makes it an ideal choice for bypassing unfair geoblocks. Every one of its 3200+ servers in 65 countries is protected by the unbreakable 256-AES-GCM encryption cipher, as well as Surfshark's Camouflage obfuscation and NoBorders anti-censorship methods. Together, there isn't a VPN ban, geoblock, or government firewall that can stop you from enjoying ZDF outside of Germany.
And for the purposes of streaming, Surfshark leaves little to be desired, with its responsive, low-latency network. There are never any speed caps, throttling, nor bandwidth restrictions, so you can stream to your heart's content. We also love how Surfshark does away with arbitrary limitations on how many devices you can connect to your account at once.
Rounding out the package is a kill switch, adblocking and anti-malware, plus IP/DNS/WebRTC leak protection to ensure your connection is watertight at all times.
Pros
Unblock 15 international Netflix libraries, including the US and Japan
Torrent safely on any server, no guesswork required
DNS leak and kill switch protection keep your defenses up even when your connection drops
Zero logging policy ensures your activity can't be used against you
Responsive customer support available 24/7.
Cons
Connection speeds won't impress users of other high-end VPNs
New-kid-on-the-block status may not instill same trust as larger providers.
Read our full Surfshark review.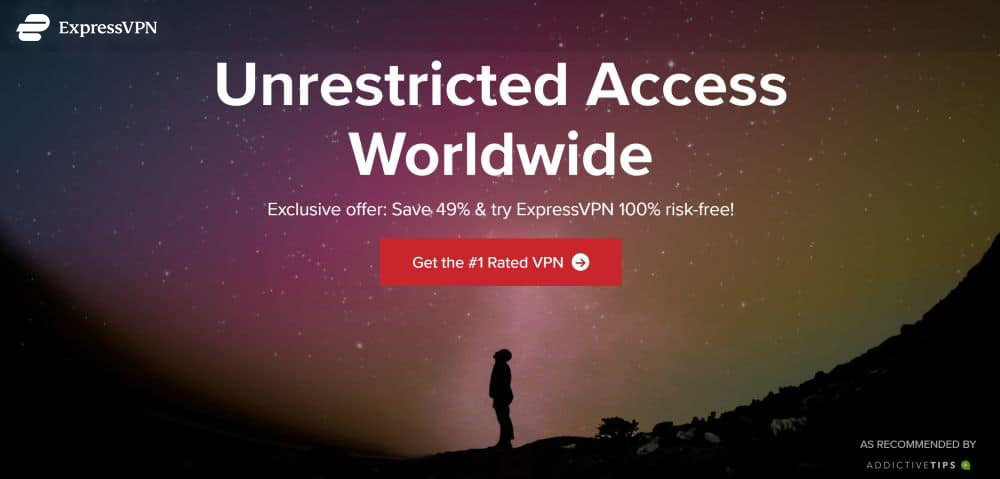 ExpressVPN is one of the most recognized names in the VPN world around and it is a great bet for streaming ZDF outside Germany. As the name suggests, ExpressVPN prides itself on delivering super-fast connection speeds which make it the ideal VPN for online streaming. Their security is pretty robust too with strong 256-bit encryption included as standard. They also offer an IP address checker and DNS leak protection. Being based in the British Virgin Islands, they can also offer some of the most robust privacy protections of any VPN including a guaranteed no-logging policy.
The ExpressVPNserver network is one of the biggest around too. There are currently in excess of 3,000+ servers available for all subscribers in 94 different countries, including Germany. There are absolutely no data usage or bandwidth restrictions with ExpressVPN either. And they have also developed a great range of user-friendly apps which can be downloaded onto almost every device. If there is one downside to ExpressVPN, they are a little more expensive than some of their competitors. But, for the superb all-round service they provide, many customers are happy to pay just a little more.
Read our full ExpressVPN review.
Pros
Unblocks American Netflix, iPlayer, Hulu
Super fast servers
Govt-level AES-256 encryption
Keeps no logs of personal data
Great customer service via chat.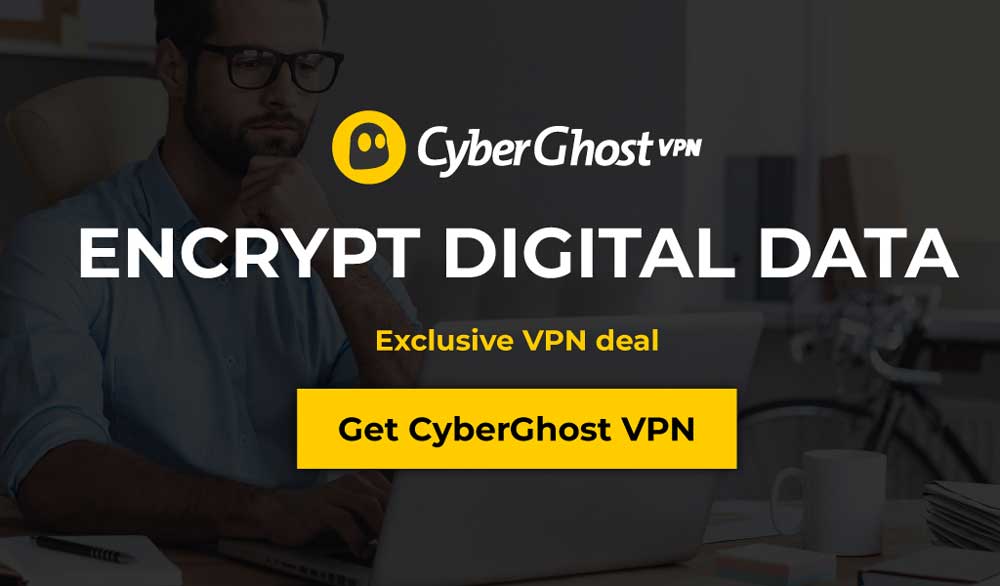 CyberGhost is the other recommendation we are making for ZDF users. They offer a high-level service which is really simple to use, making them a great bet for VPN novices. CyberGhost offers a well-designed, user-friendly app which can be downloaded onto almost any device and which requires no configuration or technical knowledge whatsoever. To stream ZDF overseas, all you have to do is click on the option for "Unblock Streaming" and then choose a server in Germany. They do the rest and once connected, you can visit the ZDF website and watch whichever channels you like.
CyberGhost may be simple to use, but that doesn't mean users have to compromise on the quality of service. It still offers robust security and privacy protections including 256-bit encryption and a reliable no logging policy. Their server network is another big one, with 5,900 servers in 90 countries including Germany. Add everything up, and it quickly becomes clear that CyberGhost ticks all the boxes and is another great bet for ZDF fans.
Read our full CyberGhost review.
Pros
Works with Netflix, iPlayer, Amazon Prime, Hulu
3,600+ servers in 55+ countries
Located in Romania (out of 14 eyes)
Zero logs and good privacy features
45-day money-back guarantee.
Cons
WebRTC leak detected
Sometimes experiencing average speeds.
What is ZDF?
Zweites Deutsches Fernsehen (which translates as Second German Television), or ZDF as it is more commonly known, is a German public service broadcaster. It was founded by all of the German Federal States and operates as an independent non-profit institution. It is based in Mainz, Rhineland-Palatinate, and is funded by a combination of advertising revenue and a TV license, with each German household required to pay €17.50 per month towards the service.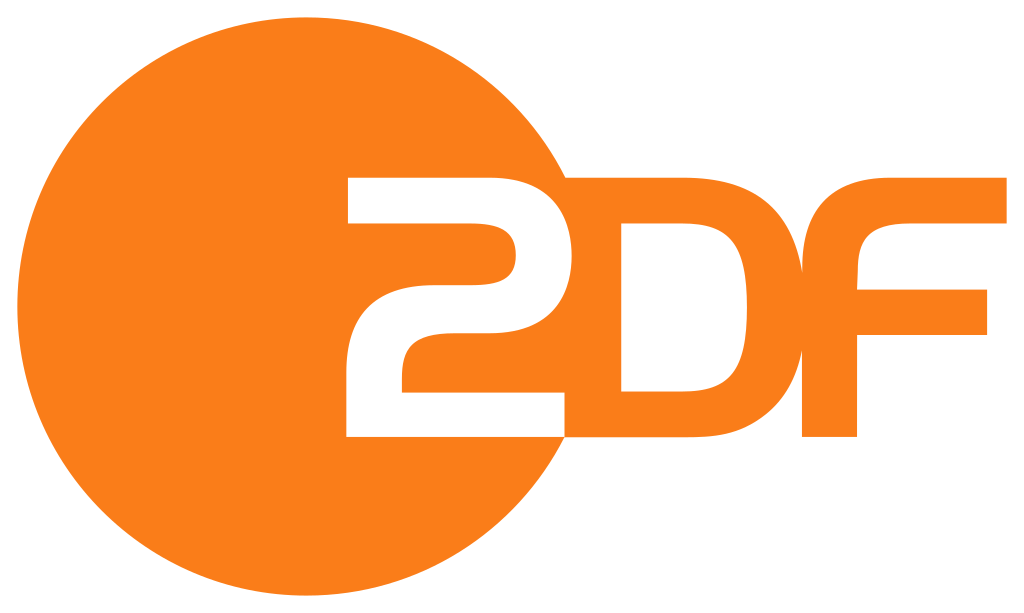 As a public service broadcaster, ZDF is able to broadcast a wide range of content and its editorial decisions are driven by more than just ratings. ZDF also has a duty to inform and educate the German people and viewers can, therefore, find plenty of content aimed at younger viewers as well as documentaries, news, and discussion shows for adult viewers too. As ZDF was set up in 1961 it is now something of an institution in Germany. Most German's grew up watching its kid's TV shows and for many, ZDF offers continues to provide a bastion for informed broadcasting at a time when commercial TV is seen to increasingly dumbing down to attract mass audiences to tune in.
READ ALSO: Watch ARD anywhere in the world
What can I watch on ZDF?
The ZDF Channel itself offers a huge range of content and many of its most popular shows have been on the air for decades. They have a strong reputation for their children's TV shows, with many kid's TV classics running on the network. ZDF broadcast many classic international kids shows, which are dubbed into German for their young audience. But they have also developed plenty of original content too. Viewers can also enjoy numerous German-language documentaries, plenty of cultural content and discussion shows, regular news updates and in-depth reporting, lots of regular drama, comedy, and soap opera series, with both original German content and imported shows well-catered for.
ZDF also a number of other channels. ZDFneo is a digital channel aimed exclusively at younger audiences between the ages of 18 and 45. It mostly shows comedy and drama shows which have been produced by ZDF themselves. There is also quite a few TV shows imported from the US and the UK (and dubbed into German), while there are also a few music shows, documentaries, and movies in the schedules too. ZDFinfo is another digital channel. This one is focused on documentaries and factual content and while the demographic isn't stated, it is clearly aimed more at older audiences. ZDF is also involved in the operation of a number of other channels in Germany including KI.KA (a children's channel), Arte (culture and arts shows), 3sat (advert free cultural content), and Phoenix (documentaries, news, and discussion shows).
What devices can I watch ZDF on?
The main ZDF channel is available on terrestrial TV in Germany, while this channel and its digital and related channels can also be found on just about every cable and satellite TV package TV too. For those who like to watch content online, ZDF streams all of its content live and on-demand on their website at www.zdf.de. Here you can browse their back catalog to find the show you are looking for or take a look at the live listings to ensure you don't miss your favorite show.
They also offer dedicated apps for all the main devices too. There is an excellent iOS app which can be used on any iPhone or iPad tablet device. There is also a great Android app which works on just about every smartphone or tablet which runs on Android too. Unfortunately, all of their apps and their online streaming service uses geo-restriction to stop people viewing content from outside Germany. But all of the VPNs we have recommended also offer dedicated apps for iOS and Android too, meaning it is possible to watch ZDF on any device no matter where in the world you are.
Conclusion
If you are a German outside the country for business, pleasure, or something more permanent, the chances are that you are missing ZDF. It is a German institution and offers a wide range of content meaning there is something for everyone on offer. Fortunately, there is a way to watch all of ZDF's channels outside Germany, despite their efforts to stop you. With a VPN, it is possible to circumvent their geo-restrictions and enjoy all of ZDF's shows no matter where you are. We have recommended the three VPN providers which we believe are the best for the job and explained the few simple steps you need to follow. It is a quick, simple, and affordable method, so there really is no reason to deprive yourself of ZDF overseas any longer.
Are you a fan of ZDF? How do you find their coverage and the online streaming service they offer? Are you impressed with their online apps? As a public service broadcaster, do they offer the best German-language TV content available? Have you watched ZDF with a VPN? Which VPN provider did you use? Was it one of the ones we recommend? How did you find their service? We always like to hear the comments and opinions of all our readers, so why not share them with us using the comment box below?