5 Best Microsoft Teams training courses for team admins
Microsoft Teams isn't hard to learn for end-users. Its UI is fairly straightforward and a little digging around will be enough for most users to figure out how things work.
The administrative side of Microsoft Teams is far more complex; it works with Microsoft 365 services and with SharePoint. Managing users is much harder and managing it while you have users actively using Microsoft Teams means causing problems for them while they work.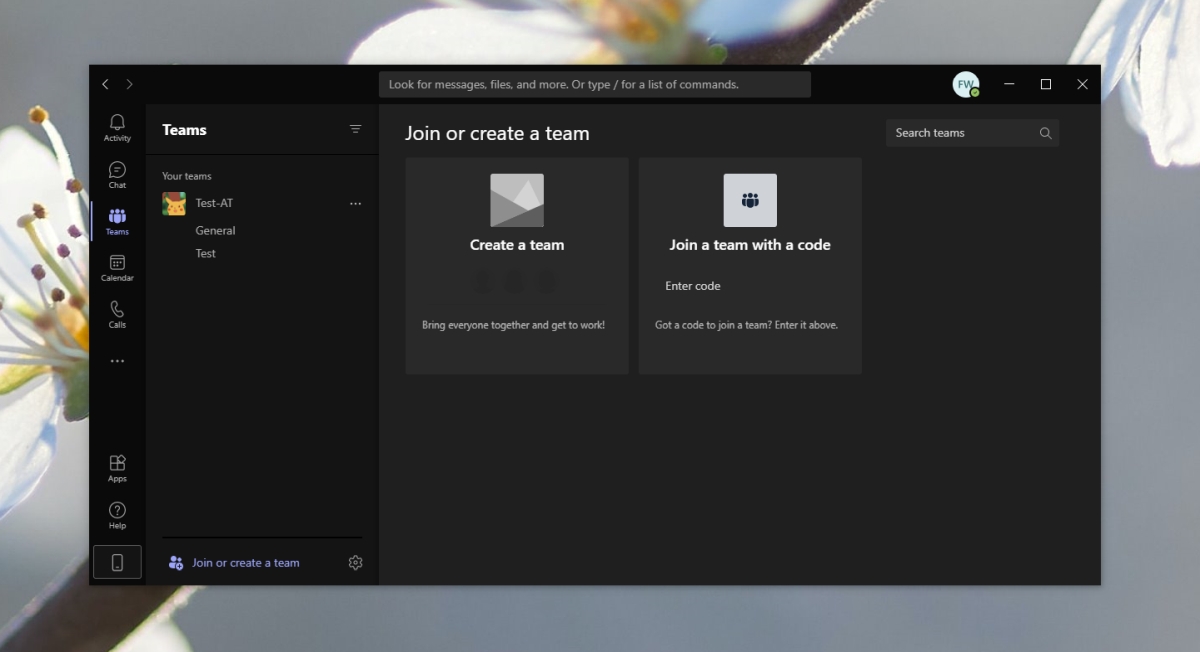 Microsoft Teams training courses
Microsoft Teams takes time and practice to learn. You can create empty teams with ghost users and try your hand at managing it but there are plenty of courses that you can take to learn Microsoft Teams more easily.
1. The Complete Microsoft Teams Course – Master Microsoft Teams – Udemy $ 13.99 (discounted)
This course is normally $129.99 but is presently discounted and available for $13.99. The course offers 7 hours of video instructions and has a 3.8 rating on Udemy.
It covers the basics such as;
Creating and managing a team
Adding users to a team
Configuring a team
Managing privacy and device settings
Managing Microsoft Teams settings and Office essentials.
It also covers more advanced topics like;
Permission settings
Using Trello
Verdict: If you can get this course for its discounted price, it's worth it to learn how to set up and manage Microsoft Teams.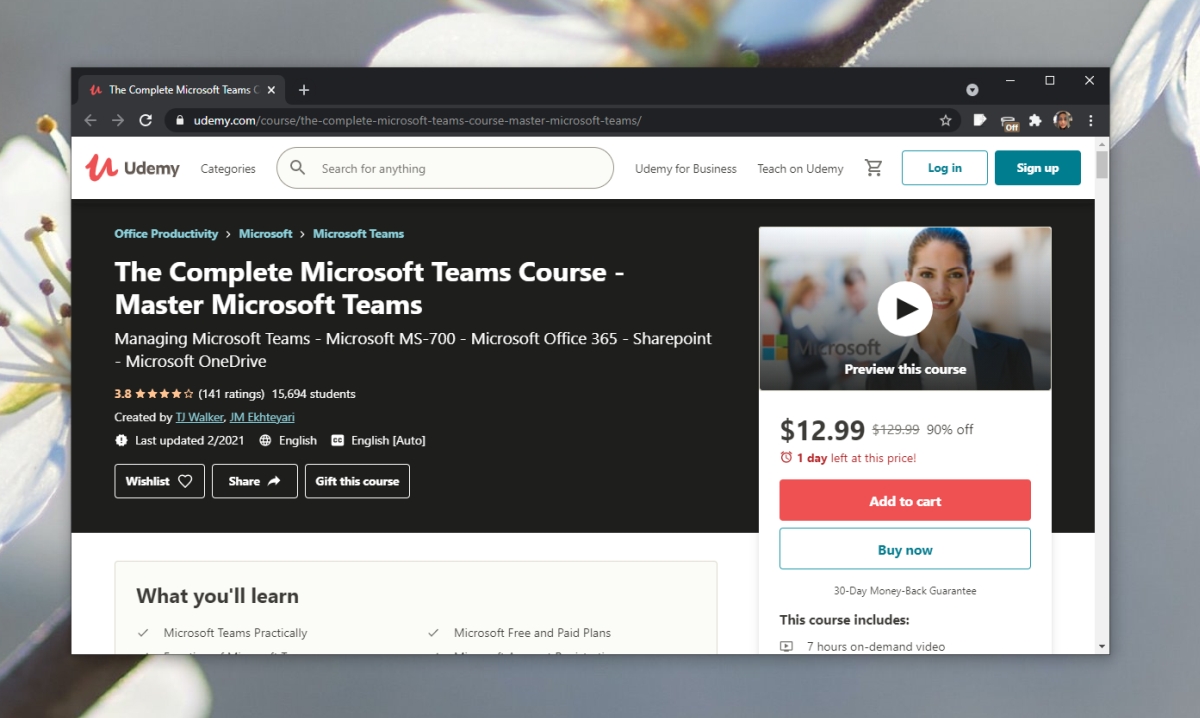 2. Managing Projects with Microsoft Teams – Lynda
Lynda is a subscription-based service with a free one-month trial that gives you access to all the courses on the platform.
This Lynda course is a mix of basic Microsoft Teams settings and somewhat advanced features.
Adding channels
Inviting team members
Attaching files
Connecting a document library
Creating and assigning tasks
Connecting SharePoint pages and lists
Adding OneNote notebooks
Scheduling Teams meetings
Recording a Teams meeting
Creating a survey with Microsoft Forms
Using an existing team as a template
This is a 1 hour, 36 minutes course.
3. Microsoft Teams Administration: Plan, Configure, and Deploy – Lynda
Once you've found a basic course or learned the basics of Microsoft Teams on your own, this Lynda course is worth taking a look at. It covers the Microsoft Teams admin panel.
Important areas that it covers are;
Upgrading from Skype for Business to Teams
Configuring coexistence mode
Configuring network ports and protocols
Applying policies to users
Managing security and compliance
Deploying Teams endpoints
Configuring Teams Rooms
Monitoring usage reports
This is a one-hour, fifty-three-minute course.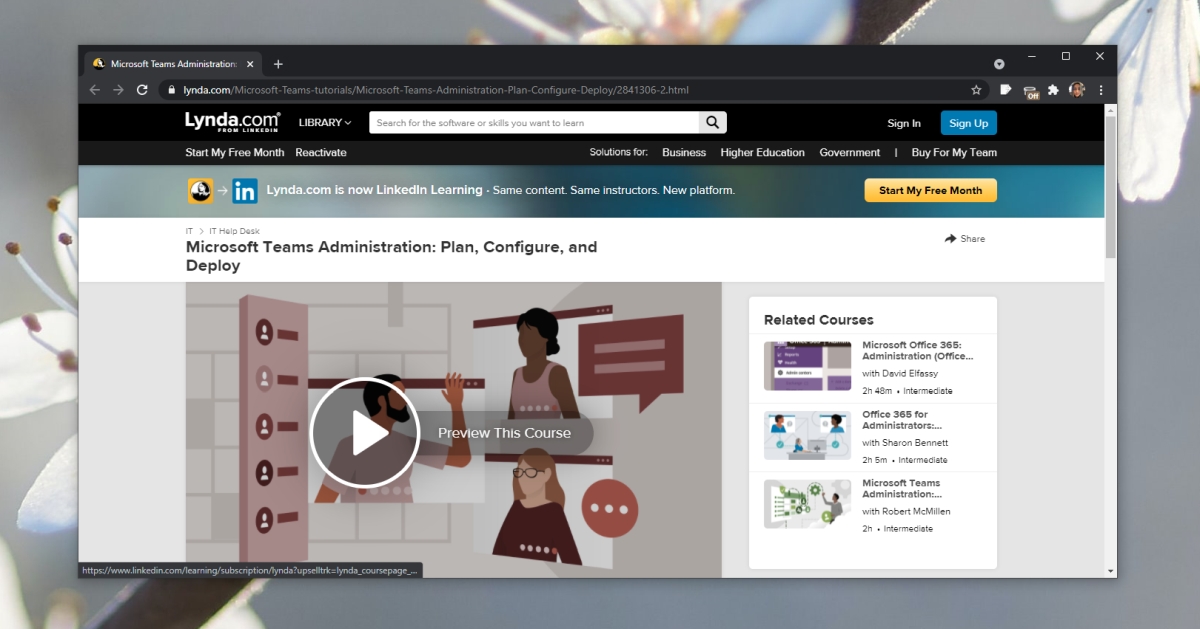 4. Microsoft Teams Tips and Tricks – Lynda
If you've bought a Lynda subscription, or you're still within the trial period, this course is worth checking out. It goes over the basics but it also covers;
Integrating SharePoint content into Teams
Linking cloud storage to Teams
It will help you set up SharePoint and OneDrive for your team. This is a 1 hour, 5-minute course. It's suitable for Team owners but also for anyone that will be helping to manage the team. You might also consider checking this somewhat older course that covers bots as well.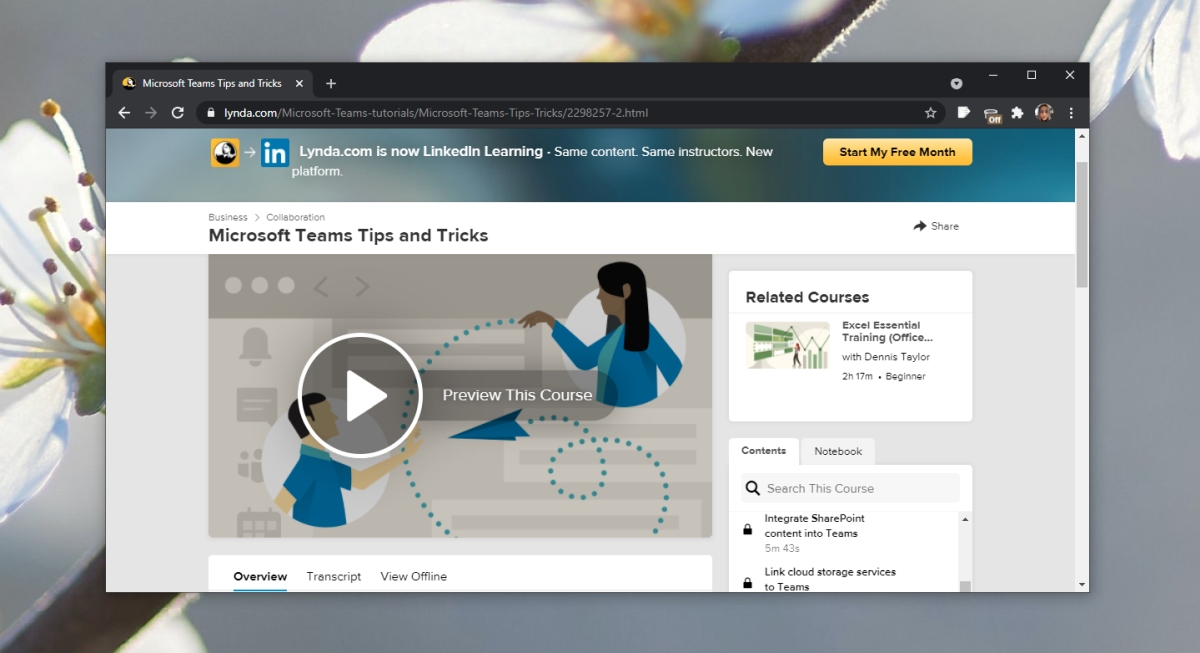 5. Instructor-led training for Microsoft Teams
This is a set of video-based training courses available from Microsoft. It is free and the trainings are scheduled throughout the week. Look through the catalog of trainings that are available, and what they cover, and join if something looks useful. The trainings are free.
Conclusion
There is no shortage of trainings available for Microsoft Teams. You can find them on Udemy, Coursera, and Lynda. If you're on a tight budget, a Lynda subscription is a good place to start. Go through basic courses and when you have a better understanding of Microsoft Teams, you can look for more expensive courses if you need them.