How to use the Microsoft Teams web app
Microsoft Teams has apps for both Windows 10 and macOS. These apps, while not identical, offer an impressive list of features and they out-perform the Microsoft Teams web app in quite a few areas.
While the Microsoft Teams desktop and mobile apps are considerably better than its web app, the web app isn't without its advantages. Perhaps the biggest advantage that comes with using the web app is that you're highly unlikely to run into sign in problems with Microsoft Teams, you're unlikely to have problems caused by a corrupt cache, and you don't have to install the app.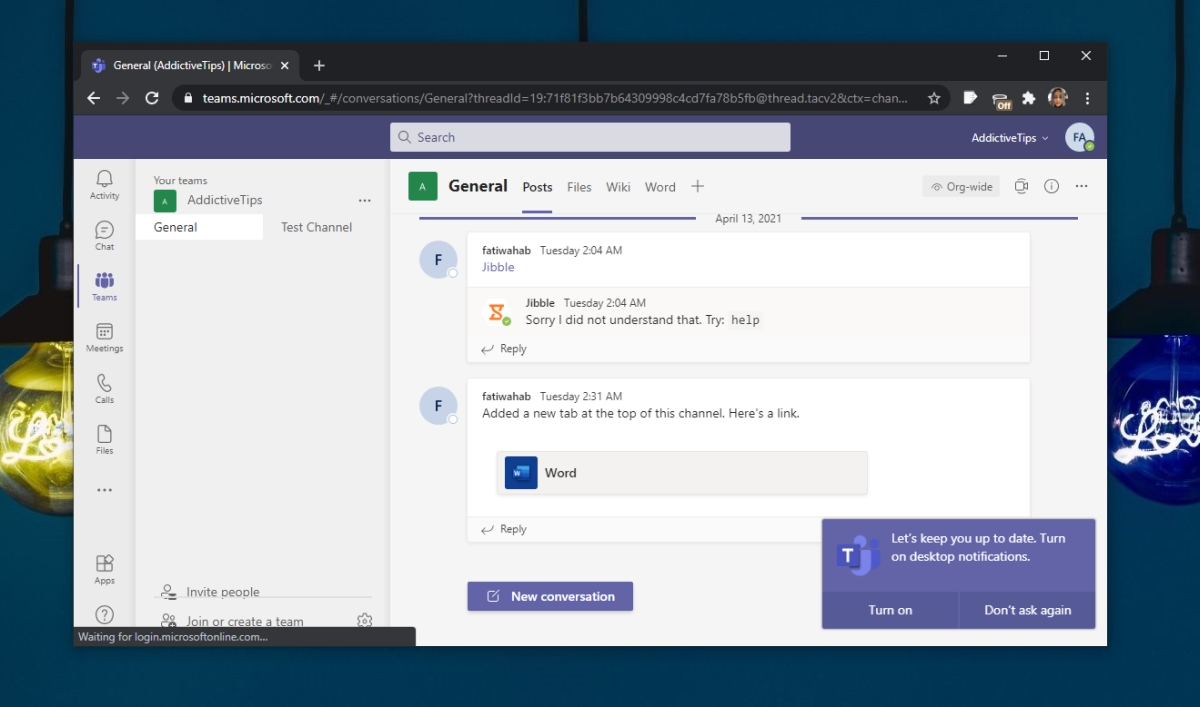 Microsoft Teams web app
The Microsoft Teams web app can be used from any modern desktop web browser. It doesn't support mobile browsers though which means the advantages of the web app are available only to desktop users. If you're looking to join a meeting on the go on your phone, you're going to have to first install the official Microsoft Teams app on your phone.
Use Microsoft Teams web app
Using the Microsoft Teams web app is fairly simple. All you need is the correct link/URL to the web app and your login credentials to get started. You can use any sort of login credentials to sign in i.e., if your account has been created from your organization's Active Directory, you will still be able to use the web app.
Visit the Microsoft Teams web app here.
Sign in with your Microsoft Teams email and password.
When prompted to, click Use the Web app instead.
You will be taken to the Microsoft Teams web app.
You can turn on desktop notification alerts for the app if you want by clicking the option at the bottom right.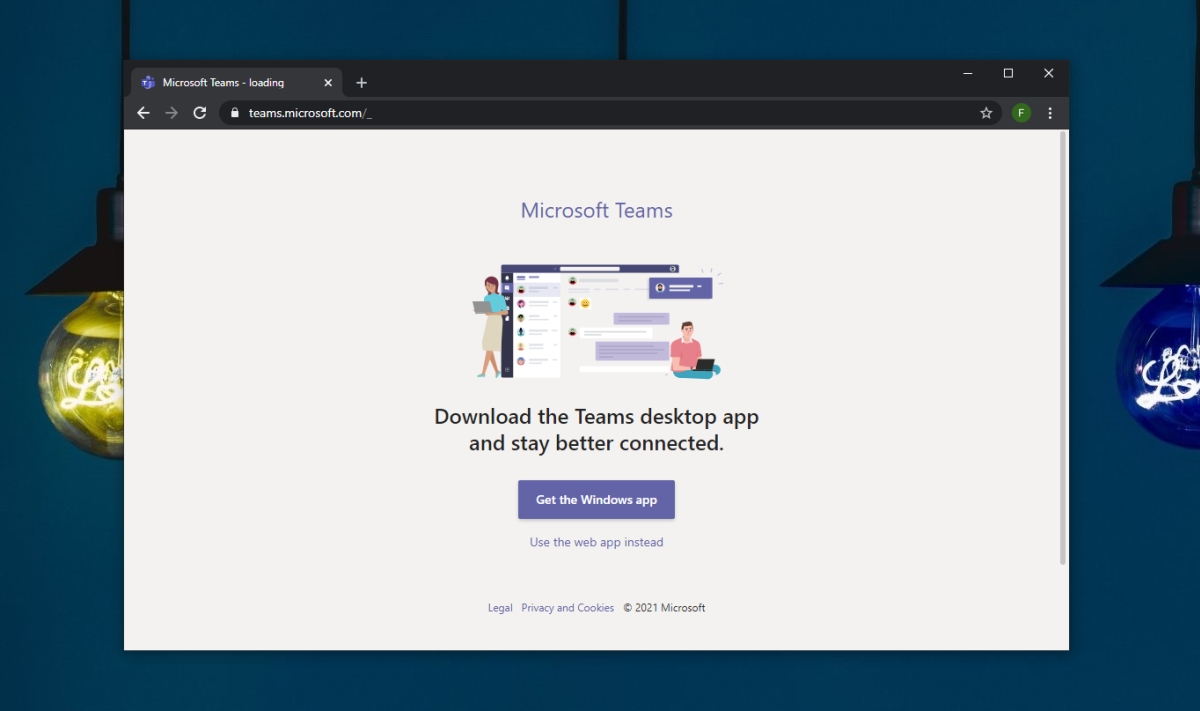 Microsoft Teams web app limitations
The Microsoft Teams web app will offer a reasonably good experience to users however, it has the following limitations.
Background blur for video calls isn't available.
Background images cannot be added during a video meeting.
One-on-one calls cannot be recorded.
Together mode is not available.
Videos and photos cannot be shared during a meeting (but can be uploaded to Files later).
Cannot create breakout rooms (but can join them or be moved to them).
The noise suppression feature doesn't work for call audio.
The 'Take control' feature only works if a PowerPoint is being presented.
System audio cannot be shared only audio input from the mic can be shared.
Screensharing is only available during a call and not over a chat session.
Chat windows cannot be popped out.
Users cannot switch between teams that belong to different organizations.
Conclusion
The Microsoft Teams web app will get you through most basic meetings and you can view files that have shared with you. The Microsoft Teams collaboration tools will also work but if you often host meetings and use features like screen sharing, the Whiteboard, or need to take control of a shared screen during a meeting, you will have to use the desktop app.