How To Find Newly Added Content On Netflix
Netflix gets new content every month. If a very popular movie or TV show is coming to Netflix, you will likely hear about it online. Websites run a monthly list of content arriving and leaving Netflix. Unfortunately, they don't make those lists on a per-country basis. Netflix restricts content by region. (but there's a fix to that).
A lot of the shows and movies you think are coming to Netflix are not available in your particular country. If you get excited for an upcoming TV show or movie only to find out it isn't available in your country, you will want a better way to find newly added content on Netflix. It turns out there is an official page where you can view newly added content on Netflix. It updates weekly. There's also a website that has a list of newly added content on Netflix that updates daily.
Newly Added In The Last Week
Visit the link at the end of this section. You can only view the link in your browser. This link is different from the 'Recently Added' category that you can access from the Browse menu.
The link lists recently added shows and movies on Netflix. The content is not sorted by genre. Some content will definitely overlap the New Arrivals category. The New Arrivals category suggests content that is new and suits your viewing habits. The 'Added in the last week' page shows all new content indiscriminately. It doesn't sort or suggest anything.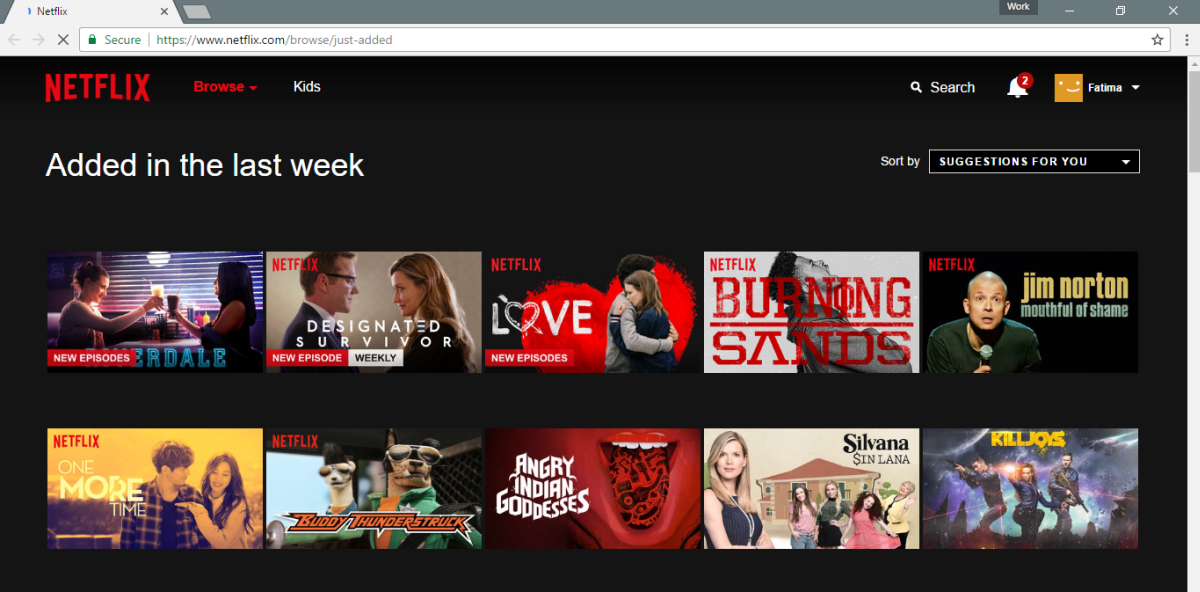 You have to sign into Netflix to view the new content.
Newly Added Content – Daily List
You can check out a daily list of newly added content on Netflix if a weekly round-up isn't enough. Whats New On Netflix is a website that lists all new content added to Netflix. The website sorts content by country. You do not need to sign into Netflix to view the list of new content.
Visit Whats New On Netflix and click your country flag at the top.

Scroll past the many ads and you will see a list of new TV shows and movies on Netflix.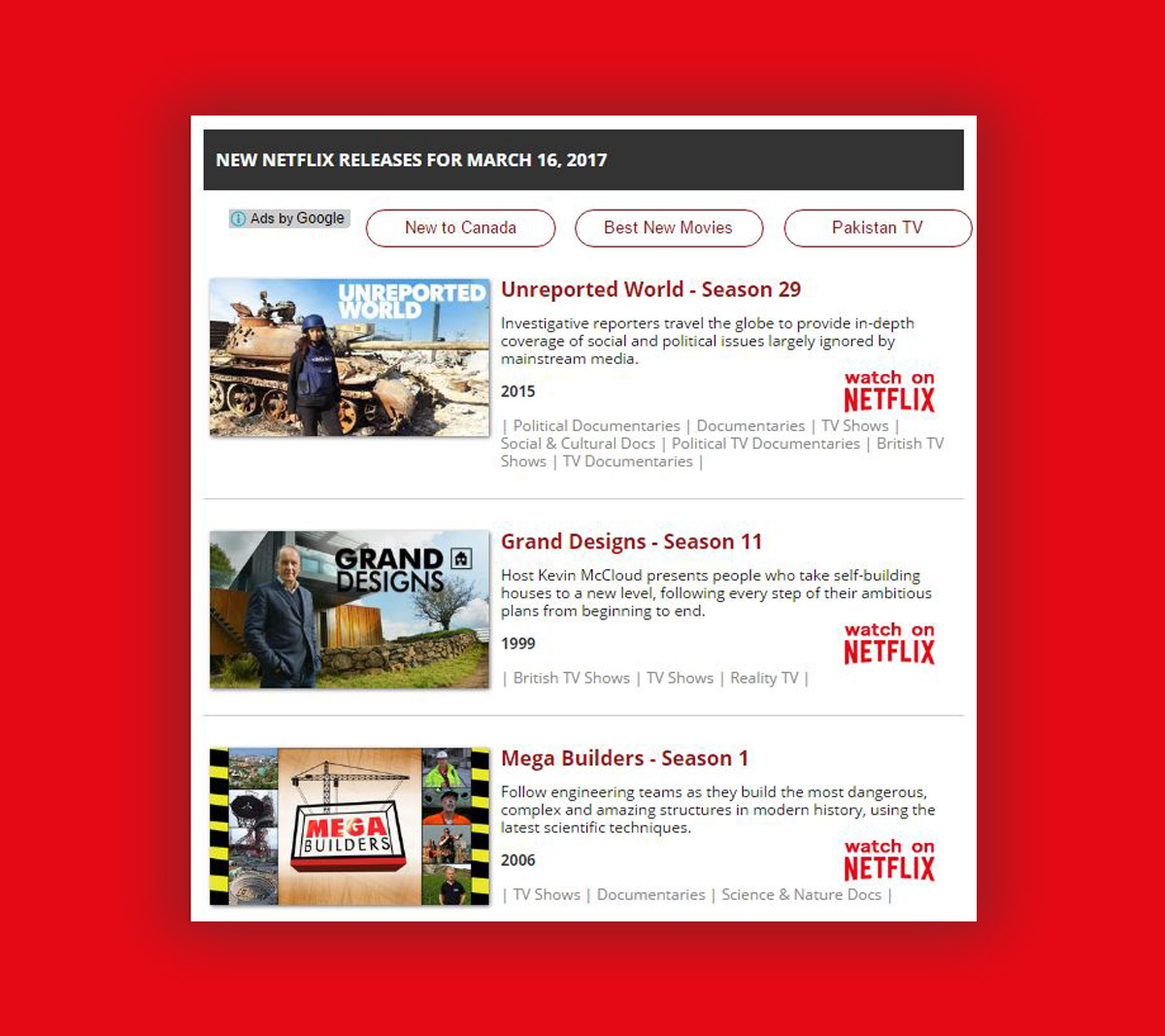 Each entry on the list is accompanied by its genre and year of release. You can click the 'Watch on Netflix' button to go directly to the show's home page on Netflix. At this point, you will have to sign into Netflix.
This list of newly added content on Netflix might be messy but it's updated daily. As for the ad-riddled page, the website needs to keep the lights on so give them a pass.