Change Windows Explorer Navigation Buttons [Windows 7]
Back in July, we covered a guide on bringing the classic 'Up One Level' navigation button in Windows 7 explorer using Classic Explorer. Today we discovered Windows 7 Navigation Buttons Customizer, a free app which offers an easy way to replace the navigations buttons without requiring users to manually tweak with default configuration. The good part is that it also allows user to change buttons in Windows explorer title bar including, navigation, refresh, and search bar buttons with an option to retain original buttons back.
The application is highly portable, you can carry it around to change navigation buttons on your systems. Just launch the application and select the button set which you wish to change, once selected, click Change Selected Bitmap button.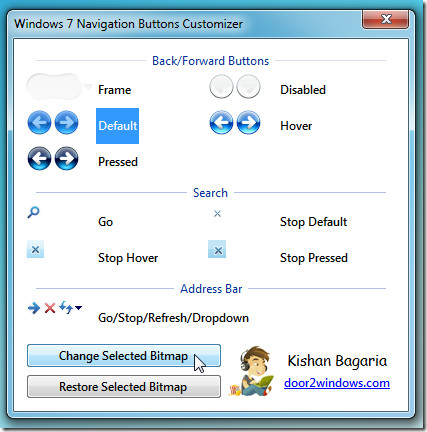 Select the respective image (BMP format) to replace the selected button image.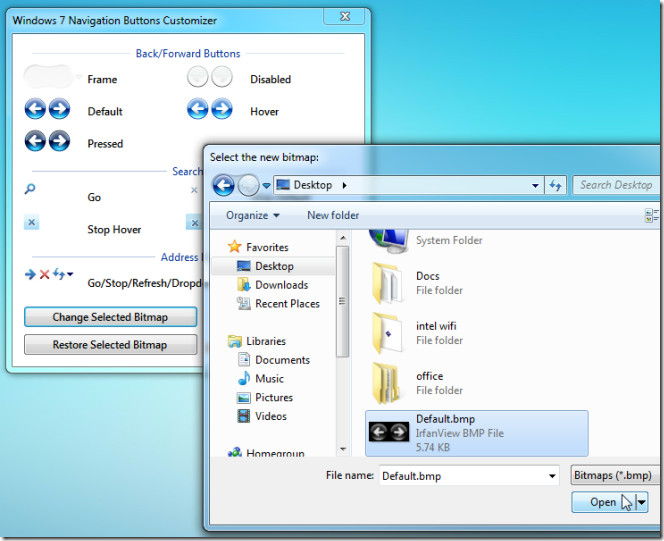 It will immediately reboot the Windows Explorer and change the buttons set image.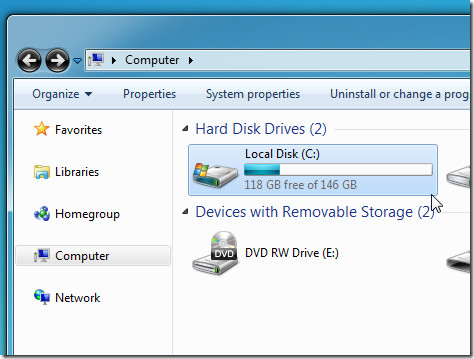 Likewise, you can change any available navigation, search, and address bar button. To restore any button set back, you need to select the button set and click Restore Selected Bitmap to retain the default buttons back. The application is stable and has been tested on both Windows 7 x86 and x64 systems.
Download Windows 7 Navigation Buttons Customizer