NVIDIA Graphics Card Not Detected by Windows 10 (SOLUTIONS)
Some Windows 10 users have complained about their computer / Laptop not being able to detect the NVIDIA graphics card. The main complaints come from Windows 10 laptop users followed by the desktop computer ones. From outdated drivers to BIOS issues, there are a myriad of reasons that NVIDIA dedicated graphics card isn't being picked up by the system.
Graphics card not detected by Windows 10?
Here are a few solutions to help fix the NVIDIA graphics card not detected issue.
1. Enable NVIDIA Graphics Card
Sometimes this issue can occur if your graphics card is disabled in Device Manager. The foremost solution to an undetected NVIDIA graphics card is to check if it is disabled in Device Manager. Here is how you can do it.
Open Device Manager.
Now look for Display adapters and click on the left arrow sign to expand.
If your NVIDIA graphics card is disabled, you will see a greyed out option.
Right-click on the NVIDIA graphics card option and select enable.
Restart your computer.
2. Manually Update Drivers
Another method to have NVIDIA graphics card detected by Windows 10 is to update to the latest drivers. Here is how you can do it:
Open the Control Panel and go to Programs>Uninstall a program.
Now remove all NVIDIA related software. To do that, highlight the software and click uninstall one after the other.
Follow the on-screen instructions to completely remove the drivers and assorted software.
Download the latest NVIDIA drivers according to the NVIDIA card model number from the official NVIDIA website.
Once downloaded, install the drivers and Windows should be able to detect your graphics card.
3. Enable Dedicated GPU in BIOS
In some cases, Windows 10 won't be able to detect the GPU unless it is activated from the system's BIOS settings. To enable the dedicated graphics card from BIOS, follow these steps
Shut down your computer and restart into BIOS mode. You can enter BIOS mode when your computer is restarting by pressing F2 or Del key several times.
In the BIOS settings go to Chipset > GPU Configuration. In this section, you will have to locate the dGPU feature.
Once you find the dGPU feature, enable it.
Press F10 to save the settings and reboot. When the reboot is complete, your system will detect the NVIDIA GPU.
You can also check your computer manufacturer's official website to check if a BIOS update is available. Please follow the instructions to the core listed on the manufacturer's website because you cannot take a chance with System's BIOS.
4. Using Command Prompt
You can also use the command prompt to force your computer to detect the NVIDIA graphics card.
Open Command Prompt with admin rights. 
Type or paste the following command and tap Enter.
credit /set pciexpress force disable
Once the command is executed, exit command prompt, uninstall NVIDIA drivers and try reinstalling them again.
5. Update Windows
Updating Windows can also help in curbing the issue with no detection of the dedicated GPU. There are many cumulative and stand-alone updates released by Microsoft that fix bugs such as these. To update Windows:
Open the Settings app.
Go to Update and Security.
Select the Windows Update tab.
Click Check for Updates.
Let Windows download the latest updates for your computer.
Once the updates, are complete and you reboot your computer. Hopefully, your HDMI related issue will be sorted out after the reboot.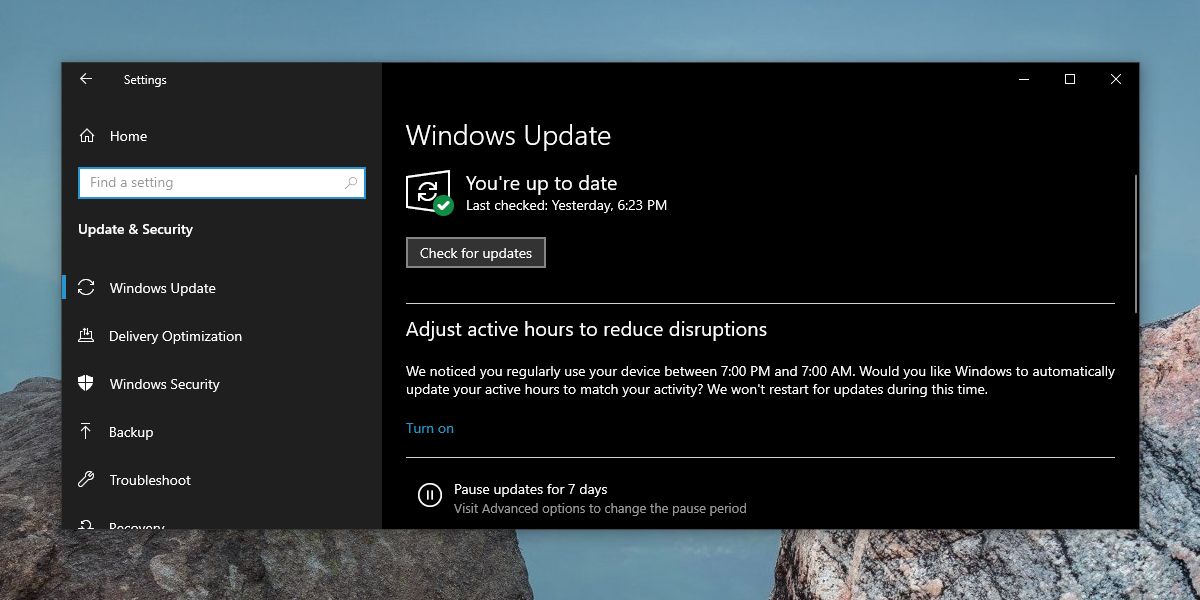 6. Uninstall Windows Update
Sometimes Windows Update can break the GPU drivers. This fix is primarily meant for systems whose GPU was working fine until the update happened. To uninstall a recent update, follow these steps
Open the Settings app
Go to Update and Security > Windows Updates
Click View update history
On the next screen, click Uninstall updates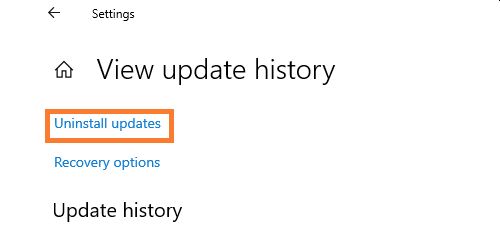 Scroll down the list that opens and see if there has been a recent Windows update. Select the update and right-click to choose to uninstall.
Now reboot your computer
Conclusion
The NVIDIA Graphics Card issue is quite prevalent among the users. However, thanks to the extended community of users, there are many fixes and solutions available to fix the GPU detection issue in Windows 10. If you know a fix that can help the community, please feel free to share it in the comments section below.