Password Protect Games With Game Protector
GameProtector is a small application which lets you put password on your executable files so that others can not open them. The name describes it as a game protector, but it can password-protect any executable file. Putting password on any game executable file is fairly simple – locate your game by Open button provided on the main interface, enter password, and hit Protect button at the bottom. It creates and stores a backup file once it puts password on the executable file. You can change default icon of any application with other provided icons so that nobody can access it.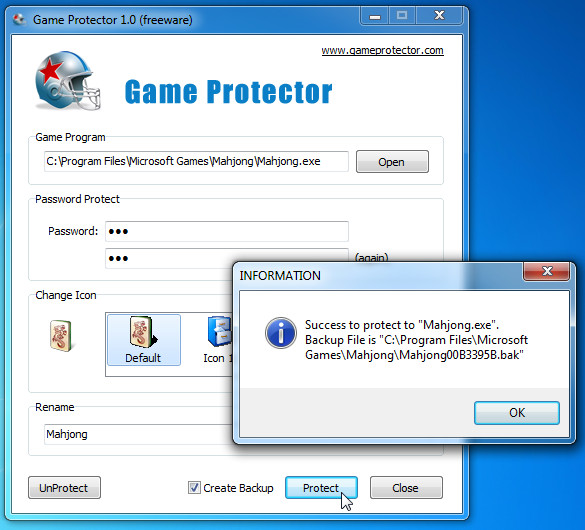 Next time whenever you'll try to open that password-protected game it will prompt for a password.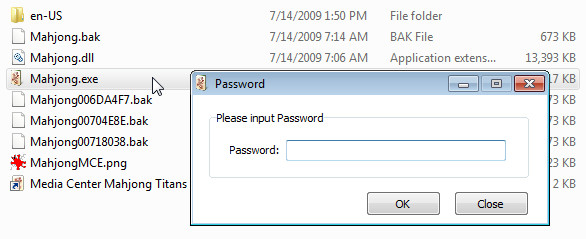 To sum up with, it is a robust small application which lets you protect your executable files with a password so that others can't open or use it. As a personal opinion, I disagree with its name which depicts it just a game protector while it can protect any executable file. Try it if you remain concerned with privacy of your executable files.
It works with Windows XP, Windows Vista and Windows 7. Testing was done on system running Windows 7 32-bit OS.
If you want to read about folder protection check out Easy File Locker ,  PenyuLocker , and BuduLock .