PDF24: Create PDF Documents & Take Screenshots In PDF Format
PDF24 PDF Creator is an application that integrates with any program that has a print option, and allows converting different kinds of files to PDF format. With this tool, you can convert single and multiple documents into PDF files. Unlike other application of it's kind, such as DoroPDF Writer, PDF24 PDF Creator provides the additional functionality to merge, split, extract pages out of, and copy PDF documents. You can also secure a PDF file and add PDF information, including the author's name and title. Details after the break.
PDF24 PDF Creator installs as a virtual printer, which can be selected from the print section of a program for creating PDF documents. To convert any document to PDF format, select PDF24 PDF option and click Print.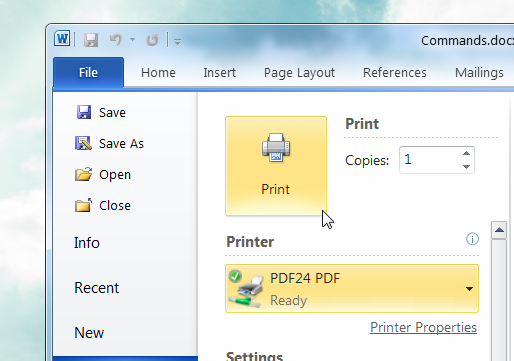 This will provide you with options to select a quality for converting the file, preview the PDF file, save the file as PDF, edit the file as PDF, and email the document as PDF.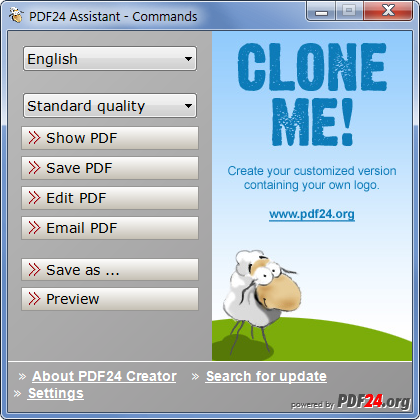 Alternatively, you can directly open a document, and convert it to PDF format by launching PDF24 PDF Creator, and selecting the document. You can add multiple documents to convert the to a PDF file. Furthermore, you can rotate, remove, insert blank pages, preview, sort, cut, copy and paste documents from the buttons on the top toolbar.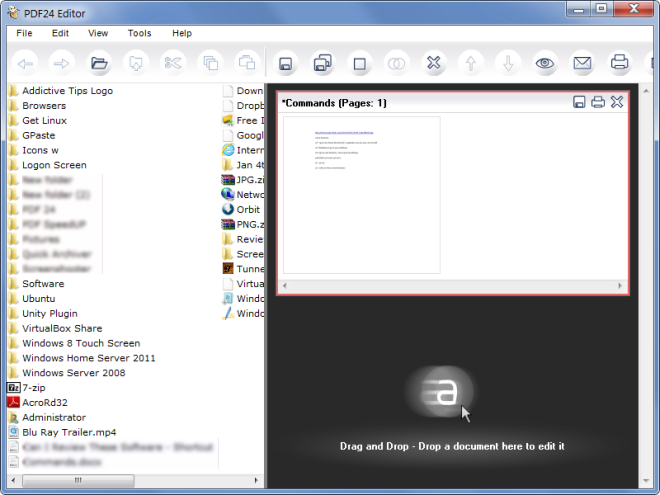 Another interesting feature of PDF24 PDF Creator is, that it also allows instantly taking a screenshot of the whole screen. working area, active window, active-window content or user-defined area, via the system tray menu.
PDF24 PDF Creator works on Windows XP, Windows Vista and Windows 7.