We are reader supported and may earn a commission when you buy through links on our site.
Learn more
Firestick Streaming Problems? Fix Your Fire Stick Buffering in No Time
The Firestick is a snappy little device, but it's not immune to buffering. Today, we explore why streaming problems happen, and how to fix them. We also share a few tips on security, spoofing, and other useful tricks to get the most out of your Fire TV.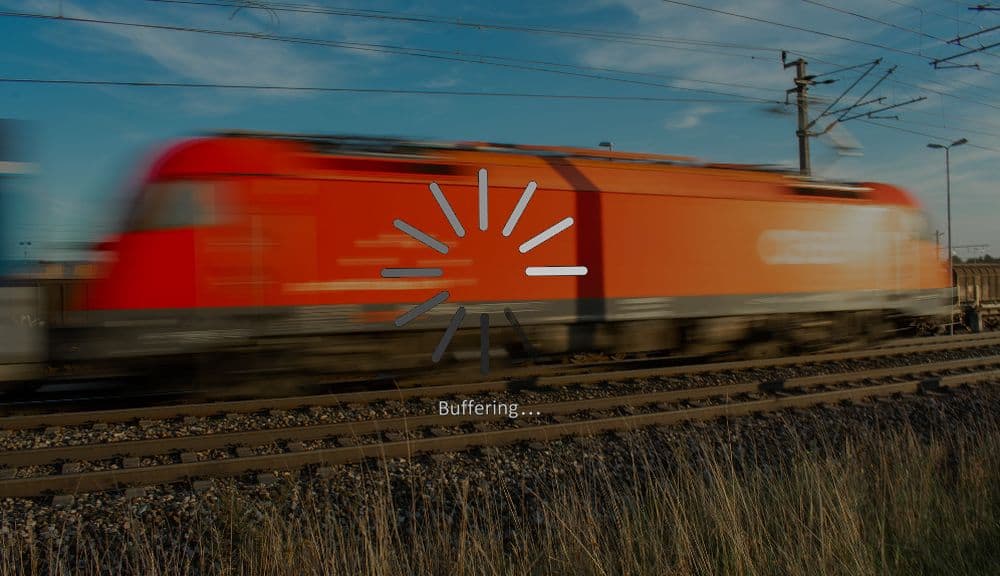 The Amazon Fire TV and Fire TV Stick are both wonderful pieces of hardware. They're inexpensive and portable, yet they come with everything you need to enjoy a world of wonderful content, including HD movies, live sports, TV series, and some of the best games around.
Enhance the ability of your Firestick to stream geoblocked content and dodge ISP throttling with a VPN. We recommend these trusted providers:
NordVPN – Best for Fire TV – NordVPN is the killer app for Firestick, offering a wealth of options for spoofing past geoblocks and enjoying international content. Hide your activity and defeat ISP-imposed buffering with NordLynx encryption.
Surfshark – A lightweight yet powerful VPN that works extremely well to bypass proxy blockers like Netflix's.
ExpressVPN – An outstanding choice for bandwidth-starved networks, as this provider preserves your natural connection speeds.
PureVPN – Spoof into more countries than any other, protected by a litany of cybersecurity extras.
Making the most out of your Fire Stick streaming experience unfortunately means having to deal with the occasional buffering issue. These errors are often temporary and easy to fix, but from time to time they can become a real hassle. Below we outline all you need to know about diagnosing and fixing slow streaming and buffering errors on your Fire TV and Fire Stick device.
30-days money back guarantee
Examining Fire TV Buffering Errors
Buffering issues on Fire Stick and Fire TV are more common than you might think. They're not always caused by the same source, however, which is why it's important to take a closer look at buffering before diving into the solutions.
What Causes Buffering Errors?
Whenever you stream media, the Fire TV/Fire Stick downloads a chunk of the content and stores it in temporary cache. The video you're watching plays from this cache, while the next chunk is downloaded ahead of time. If everything goes well, the device can keep the streaming video well ahead of the content it's downloading, which produces a lag- and buffering-free viewing experience.
When the movie you're watching ends before the next chunk has been downloaded, the dreaded "buffering" message appears. The player then halts the video while more content is downloaded, all in an effort to keep things up to speed. Fire TV devices, especially the compact and low-powered Fire TV Stick, don't have a lot of storage space for caches, nor are they always capable of top download speeds, which can lead to frequent and extended buffering delays.
Buffering is caused by the cached video playing before new content has been downloaded, but what causes that to fall out of sync? A number of things, really:
ISP throttling – The most frustrating cause of buffering is when your local internet service provider (ISP) slows down your streaming speeds on purpose. It's not uncommon to find ISPs scanning for certain types of traffic and artificially dropping the download to discourage regular use.
Local hardware limitations – Your router, ethernet cable, modem, or even Fire TV hardware can be at fault for causing buffering errors.
Remote server slowdown – Buffering can also be caused by the server hosting your video content operating a little slower than usual.
Sluggish internet connection – Even without ISP throttling, your home internet may be too slow to handle certain movie streams.
How to Diagnose Buffering Issues
Now that you know what causes buffering, how can you set about fixing it? The first step is to figure out where the issue originates so you can tackle it at its source. Go through the steps below in order to zero in on the problem.
Step 1: Try the same stream at a different time – If buffering is a serious issue, try pausing the video for 10-15 minutes and resuming it later. This can rule out remote server and temporary internet slowdown issues.
Step 2: Try a new stream – If the above doesn't work, try playing a different video from a different source. If buffering persists, you know it's not a problem with the video services.
Step 3: Try a different device – If you've got a different device capable of streaming, try connecting it and launching a video. Does the buffering error continue? It's not your local hardware, and it's not your Fire TV.
Step 4: Perform a speed test – Go to your PC and run an online speedtest. If your connection is strong, at least above 1.0 mbps, you should have steady movie streams.
Step 5: Check your Wi-Fi signal – Wi-Fi isn't the best for video streams, but it's all the Fire Stick is capable of. See if other wireless devices also have trouble connecting via Wi-Fi to determine whether or not your signal is at fault.
Step 6: Try a different internet connection – Finally, if all else fails, try using your Fire Stick on another network, such as at a friend's house. If the buffering issues are still present, you know your device is in trouble.
Use a VPN to Defeat Throttling and Bypass Geoblocks
More people are turning to VPNs in the modern age to help protect their online privacy. Even streaming devices like Fire TV offer a weak point for surveillance programs and cyber criminals to break into your internet connection and steal your personal data. And with the constant threats to net neutrality always lurking, you really can't be too careful when it comes to maintain your link to the free and open internet.
Using a VPN is a fast and simple solution to locking down your online privacy and bypassing censorship and geographical content restrictions. They're fast and easy to use, and they work with a wide variety of devices, including Fire TV. We've compiled a list of recommended VPN services below, each selected using the following criteria. It's a great place to start to lock down your online privacy on Fire Stick.
Evaluating the Best VPN for Amazon Fire TV
Carefully researching the fastest speeds, the top privacy practices, and the all-around best services can be a difficult task. We've streamlined the process by providing some of the top research criteria below.
App compatibility – To use a VPN with Amazon Fire TV you need to run custom software on the same device.
Fast downloads – Slow streaming speeds are the top cause of buffering, and VPNs are notoriously slow as compared to unencrypted internet connections. Keep your buffering issues at a minimum by going with a VPN that puts a high priority on speed.
Zero-logging policy – None of your online activity is safe if your VPN keeps detailed logs.
No bandwidth restrictions – What's worse than buffering issues? Having your bandwidth cut off once you reach the daily limit.
Best VPNs for Fire TV
Now that all the research information is out of the way, are you ready to grab a great VPN for Fire Stick and enjoy some fast online streaming?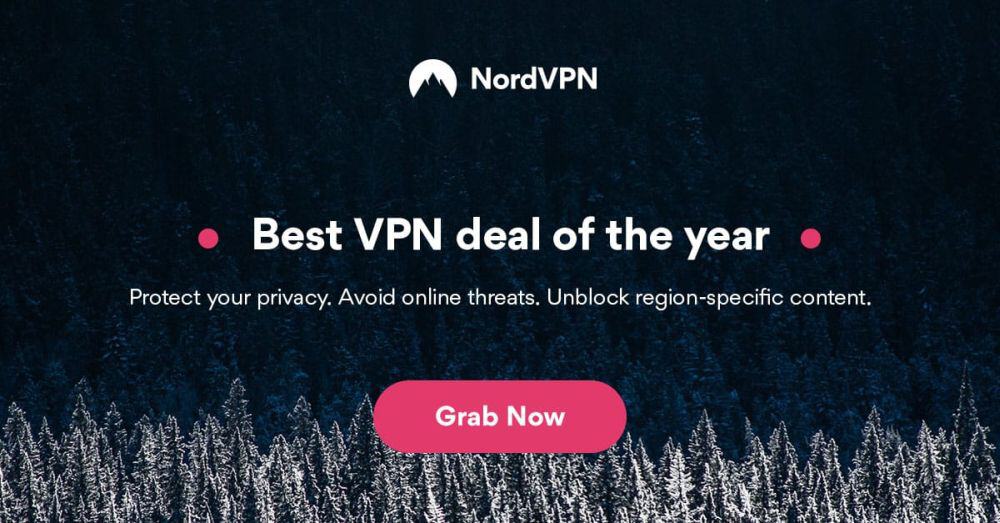 NordVPN is one of the fastest VPNs on the market, and it matches these incredible speeds with a praiseworthy network of servers, too. The list is always growing, but right now NordVPN offers a whopping 5,800 servers in 59 countries, all with unlimited bandwidth and switching. This amazing variety lets NordVPN deliver fast speeds to users regardless of location. There are also unique services only NordVPN can offer, including protection against DDoS attacks, double encryption, and onion over VPN.
NordVPN includes every feature you need to stay safe, from 256-bit AES encryption to DNS leak protection, an automatic kill switch, and an amazing zero-logging policy that covers time stamps, DNS requests, IP addresses, and traffic. It's also extremely easy to use, with smart, intuitive software designed for all modern devices that handles all of the heavy lifting. When you need solid, fast protection, just fire up NordVPN and you're set.
Read our full NordVPN review.
Pros
SPECIAL OFFER: 2-yr plan (68% off - link below)
No bandwidth caps
No IP/DNS leaks found
Strict zero logs policy on both traffic and metadata
Live chat support is available.
Cons
Some servers can be unreliable
Refund processing can take up to 30 days.

Surfshark is the newest VPN on this list by quite a few years, but it's clearly one of the best for turbo-charging your Firestick's streaming capabilities. First off, it offers a fully-featured app available for direct install from Amazon's Appstore–no jailbreaking, rooting, or sideloading required. Moreover, it offers a snappy interface that remains highly responsive even on the Fire TV's limited process, making for a buttery-smooth user experience.
It brings unbreakable encryption to the table, along with access to a constantly-expanding network of over 3,200 servers in 65 countries. Each node features built-in smart DNS settings that auto-configure to fool sites like Netflix into serving you region-restricted content to match your spoofed IP address. Connect any number of devices with Surfshark, and stream in confidence with a solid no-logging guarantee on your side.
Pros
Reliably unblocks Netflix US, UK, Japan, and more
Server selection is dead simple and quick
VPN split tunneling available
VPN home jurisdiction in British Virgin Islands is ideal for privacy
Helpful 24/7 live chat with an actual human being.
Cons
Growing network doesn't have same coverage as more mature VPNs
New-kid-on-the-block status may not instill same trust as larger providers.
Read our full Surfshark review.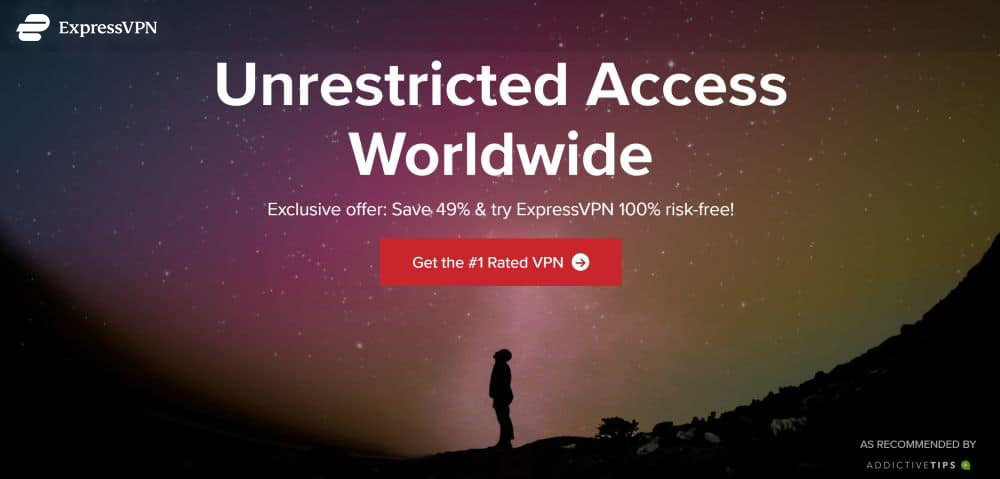 ExpressVPN is a reliable and speedy VPN that has a wonderful reputation with its users. It's one of the most popular VPN services in the world, too, largely thanks to its wealth of features, intuitive software interface, and variety of apps for desktops and smartphones. ExpressVPN is perfect for anyone looking for a reliable VPN but doesn't want to spend hours setting things up. Just sign up, install, and you're safe!
ExpressVPN offers a wide range of privacy features to keep you protected online, including 256-bit AES encryption, a zero-logging policy on all traffic, and both kill switch and DNS leak protection. ExpressVPN's server network covers over 3,000 locations in 94 different countries, giving you plenty of options for a fast connection no matter where you live or travel to.
As a nice bonus to Fire TV and Fire Stick owners, ExpressVPN can be installed directly from Amazon's built-in appstore, allowing for fast and easy protection while you stream.
Read our full ExpressVPN review.
Pros
SPECIAL OFFER: 3 months free (49% off - link below)
Super fast servers (minimal speed loss)
Torrenting allowed
Keeps no logs of personal data
Live chat support available.
PureVPN delivers more than just privacy and data protection. The service offers a suite of security options to protect you from all kinds cyber threats, making it one of the best ways to stay safe on the internet. With PureVPN, you get anti-virus protection, malware shields, app blocking features, and DNS website filters in one single convenient package.
Core VPN privacy features begin with a zero-logging policy on traffic, and continues with an automatic kill switch, 256-bit AES encryption on all data, and DNS leak protection. These work together to keep your data secure no matter what. And with PureVPN's incredible worlwide network of 6,000+ servers in 140+ countries, you're guaranteed a fast connection at all times!
PureVPN brings these excellent features to Fire TV with a fantastic app you can install directly from the Amazon appstore. Just grab it, sign in, and enjoy.
Read our full PureVPN review.
Fire Stick Slow? Tips & Tricks to Fix Buffering Errors Quickly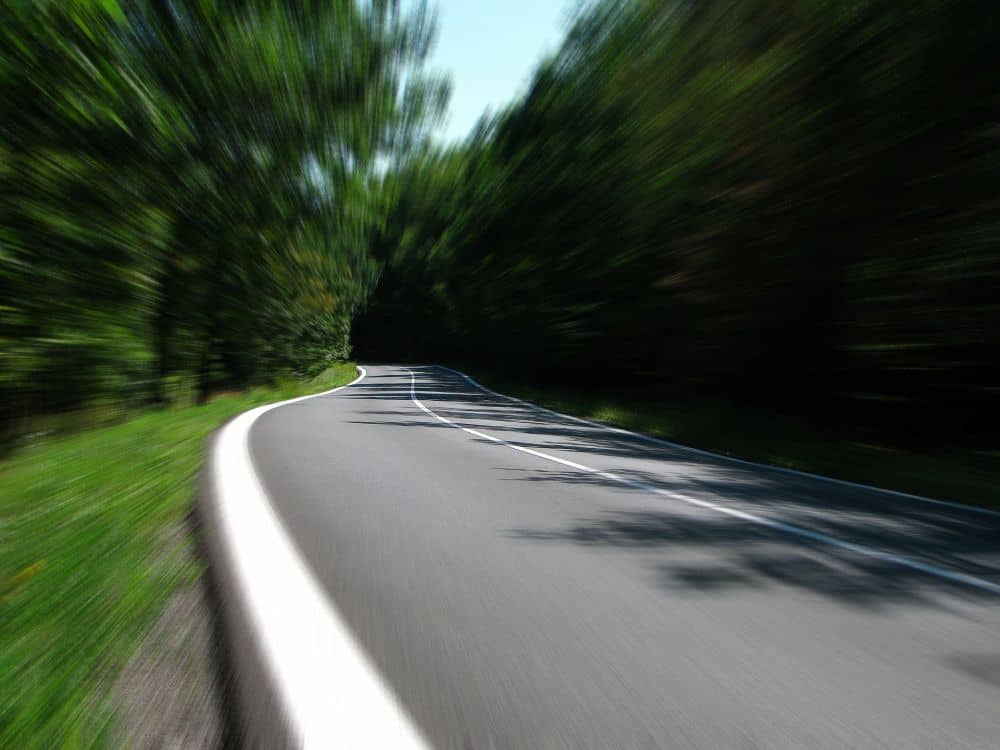 Buffering errors on Fire TV can be extremely frustrating. After you've diagnosed the problem, use the quick solutions below to get things working once again.
VPNs Can Fix Buffering Issues Caused by Throttling
If ISP throttling is slowing down your movie streams, a good VPN can eliminate that in an instant. VPNs mask traffic to prevent artificial slowdowns put in place by certain ISPs. When your Fire Stick traffic is fully encrypted, it's always sent through at the highest speeds possible.
Switch VPN Servers
If you're running a VPN on your Fire Stick, you could be having an issue with a laggy server. Open the app on your device and choose a different location, preferably one that's closer to your physical address. If your VPN has a built-in speed test or an auto-optimized connection feature, it can make finding the fastest server a lot easier. You can also wait and use the same server later in the day when congestion decreases.
Update Your Fire Device
Fire OS updates release at regular intervals, adding new security features or interface tweaks. They can also provide a quick speed boost to your Fire TV, which can help eliminate buffering issues of all kinds. Make sure your Fire Stick device is running the latest version of its operating system for optimal speeds. Follow the steps below to check for fresh content and update right away.
Open your Fire TV interface and go to the home menu.
On the menu items at the top of the screen, scroll to the right and choose Settings.
Scroll right and select Device.
Choose Check for System Update and confirm in the next window.
The Fire TV Stick will automatically look for new software. If it's available, you'll be prompted to download and install.
Uninstall Unnecessary Apps
You can quickly gain some speed and eliminate certain buffering issues by uninstalling apps that may be lagging your device. This is especially true if you have sideloaded and third party apps on your Fire TV, as they aren't necessarily optimized for top performance. For each app you think you want to get rid of, follow the steps below to remove it from your system.
Open your Fire TV and go to the home menu.
On the menu items at the top of the screen, scroll to the right and choose Settings.
Scroll right and choose Applications.
In the Applications menu, move down and choose Manage Installed Applications.
Scroll until you find the app you want to uninstall.
Select the app and a new screen will open. Scroll down and choose Uninstall.
A secondary screen will open. Choose Uninstall again.
After a moment the app will be deleted from your Fire TV device.
Restart Your Fire TV
When was the last time you turned off your Fire Stick? If you're like most users, probably never! The good news is that some buffering errors can be eliminated by rebooting your Fire device to clear out the local cache. Follow the steps below to reset everything and see what happens.
Open your Fire TV and go to the home menu.
On the menu items at the top of the screen, scroll to the right and choose Settings.
Scroll right and select Device.
Choose Restart and confirm in the next window.
The Fire TV Stick will automatically reboot and be ready to stream again in just a few moments.
Router and Modem Reboot
A fast solution to local network slowdown that causes buffering issues on Fire TV is to perform a reset. Turn off your modem and router, wait ten seconds, then plug them back in in the same order. This can instantly clear channel interference problems and put your local network back on the fast track.
Turn Off Unneeded App Settings
Many apps utilize background connections while you're streaming movies. This can add up to some serious buffering issues, especially if you have dozens of apps installed. You can turn off some of these problem connections by toggling two different options under the Fire TV's settings page.
We'll start by turning off automatic app updates:
Open your Fire TV interface and go to the home menu.
On the menu items at the top of the screen, scroll to the right and choose Settings.
Scroll right and select Applications followed by Appstore.
Go to Automatic Updates and toggle it to off.
Next, disable an app data usage option:
Go back to the Applications screen under Settings.
Find the item named Collect App Usage Data
Click to turn it off.
Factory Reset for More Speed
Tweaking and optimizing can often fix buffering issues with ease, but in severe cases, you might need to take drastic action. Performing a factory reset will erase everything on your Fire TV, including app downloads and sideloaded software. Your purchases will be saved, so you won't lose any data, but you'll need to re-download everything once the reset is complete. On the plus side, your buffering issues could be cured, too!
There are two methods for performing a factory reset on Fire TV. For the first, navigate to Settings, followed by Device. Scroll to the bottom and choose Restore to Factory Defaults. Confirm your selection and the Fire TV will automatically carry out the reset.
The second method is to hold down both the back button and the right key on your Fire TV remote. Keep them pressed for 5-6 seconds, then a factory reset warning will pop up. A timer counts down before the process automatically begins, so if you change your mind, you only have about 20 seconds to cancel.
Conclusion
Amazon Fire Sticks are perfect for all kinds of streaming, including live content, HD movies, and full TV series. Buffering issues can be annoying at times, but with the tips and tricks above, you can eliminate them before they turn into a regular hassle.
What do you use your Fire TV for? Has our guide helped you cut down on buffering and slowdown issues? Got any tips we missed? Let us know your thoughts in a comment below!