We are reader supported and may earn a commission when you buy through links on our site.
Learn more
Kodi Bae Repo – How to Install And Use Kodi Bae
Over the course of the past two years, a large number of the most prominent and popular Kodi repos have been shut down. Because of this crackdown, it is now more difficult than ever to get popular add-ons like Sportie, SportsDevil, or cCloud TV, which let users add extra functions to their Kodi systems such as streaming movies and TV shows, watching live TV channels, or watching sporting events.
Fortunately there are still plenty of working Kodi repositories out there, although they tend to be the smaller and less well known than their predecessors. Today we're going to introduce you to one such repository – the Kodi Bae Repo. This is an independent Kodi repository maintained by add-on developer Kodi Bae. If you want a source for essential add-ons that you haven't been able to find elsewhere, then this is a repository that you will want to check out.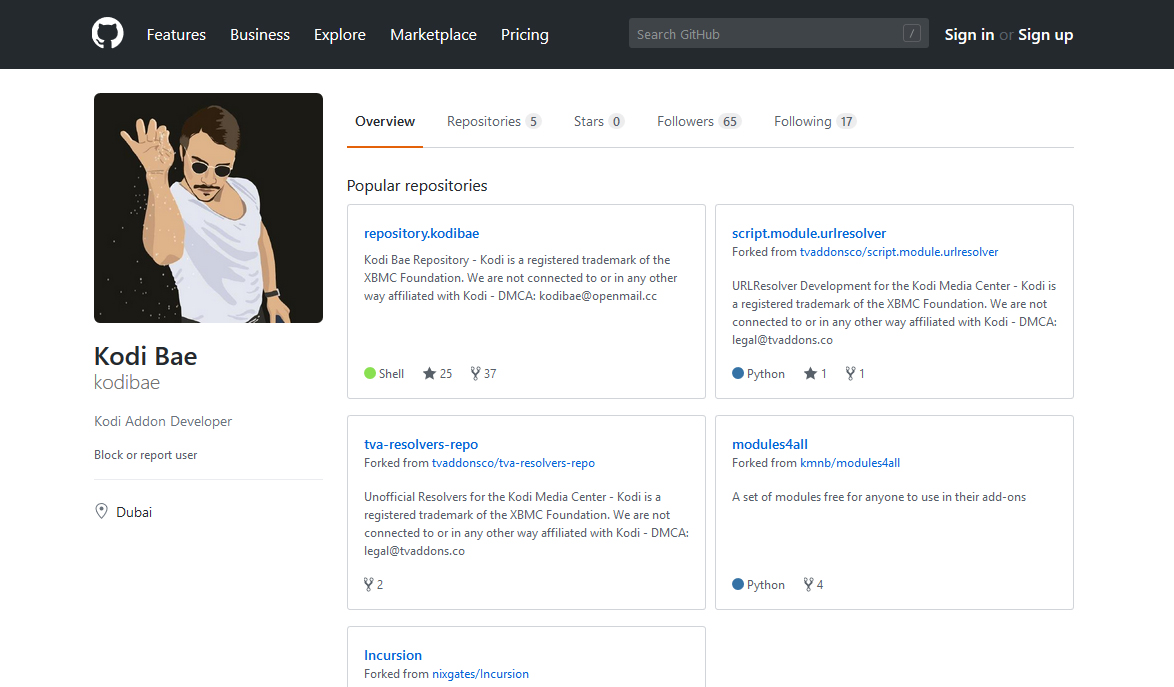 We'll show you full installation instructions for the repository and then show you some of the popular add-ons that you can install from the repo. Read on to learn how to install and use the Kodi Bae repo.
30-days money back guarantee
Before Streaming With Kodi, Get A VPN
Kodi users, and especially those who use unofficial add-ons, need to be aware of certain security issues when using the software. Although the Kodi software itself is fully legal, many of the add-ons that are available are created by third party developers and are not officially endorsed by Kodi. These add-ons can break copyright laws by allowing you to stream movies and TV shows for free. Therefore, if you are caught using these add-ons, then you could face legal consequences like a fine or even getting kicked off your network by your ISP.
If you are going to use add-ons for Kodi, then you need a virtual private network to protect you from legal issues. A VPN works by encrypting all of the data that your device sends over the internet, so that no one can see what you are doing online or whether you are streaming illegally. Even your ISP won't be able to monitor your internet activity due to the encryption keeping them out. This keeps you safe as no one can tell whether you are streaming through your Kodi system.
IPVanish – Best For Kodi Users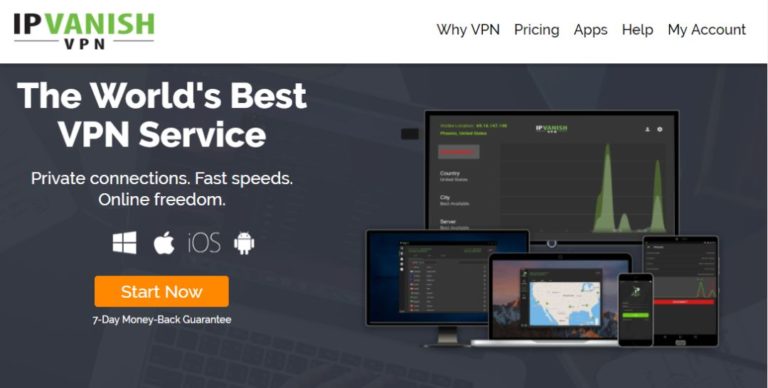 For Kodi users, we always recommend IPVanish without hesitation. This VPN provider is our top choice for Kodi users thanks to its extremely fast connections which are perfect for streaming high definition video files with no buffering or lag. As well as speed, the VPN has top-notch security, with the use of strong 256-bit encryption to protect your data and a no logging policy to ensure your privacy. If you want to get around regional restrictions then there are plenty of servers for your to connect to, with a network of more than 1000 servers in over 60 different countries. The software is available for Windows, Mac OS, Android, Linux, iOS, and Windows Phone.
IPVanish offers a 7-day money back guarantee which means you have a week to test it risk-free. Please note that Addictive Tips readers can save a massive 60% here on the IPVanish annual plan, taking the monthly price down to only $4.87/mo.
What Is The Kodi Bae Repo?
When you use Kodi, if you want to install add-ons then you'll quickly become familiar with repositories. A repository is a host for add-ons, meaning that is has copies of all of the files that you need in order to download and install an add-on onto your Kodi system. By default, Kodi comes with the official Kodi repository installed which you can use to download and install fully legal add-ons. But if you want to install other add-ons such as those for streaming live TV channels or for watching TV shows or movies on demand, then you will need to use a repository.
Most repositories are hosted online, meaning that you simply add the URL to your Kodi sources in the File Manager, and then your Kodi system knows that it can look at that URL to find add-ons for installation. But Kodi Bae is a smaller repo that is run independently by a developer. This means that it isn't hosted at a website, but is instead available on GitHub. You can download the repository files to your device, then use these files to install the repository to your Kodi system.
Once you have installed the Kodi Bae Repo, you can use it to install a number of popular add-ons for Kodi which are hard to find elsewhere. It hosts lots of add-ons that sports fans will love, like Sportie, SportsDevil, and Sparkle. It also has a number of popular IPTV add-ons like cCloud TV and Ultimate IPTV, plus add-ons for streaming content in other categories like anime or adult. Below we'll show you how to install the Kodi Bae Repo and then how to use the repo to install the add-ons so you can watch extra content on Kodi.
How To Install The Kodi Bae Repo
We'll walk you through the process of installing the Kodi Bae Repo. You should know that, unlike most repositories, the Kodi Bae Repo is not hosted at a URL, so instead we'll download it from a GutHub page. Don't worry if you haven't done this before, as it is a very simple process.
Here's how to install the Kodi Bae Repo to your Kodi system:
As the Kodi Bae repo is not hosted online, the first thing that we need to do is head to the developer's GitHub page. From here we will download a zip file of the repo and use this zip to install the repo on our Kodi system. So in your web browser, go to https://github.com/kodibae
In the main section of this page you'll see a subheading that says Popular repositories. Below this you'll see a link for repository.kodibae which you should click on

Now you'll see a bunch of different files that are available for download. Find repository.kodibae and click on it
This takes you to a page with a list of all of the files for the repository. Find the file called repository.kodibae-1.0.0.zip and click on it

Now you'll see a page with a large grey box that says View Raw in it. Look above this grey box and to the right for the Download button and click it
Your web browser will ask you what you want to do with the zip file: open it or save it. We want to save it to an easily accessible location such as the desktop
Once the zip file has finished downloading, we can move over to our Kodi system. So open up Kodi
Now we will begin on the Kodi home screen
Click on Add-ons from the left hand menu
Click on the icon that looks like an open box
Click on Install from zip file
A window will appear titled Install from zip file which lists a directory of files on your system. Navigate through the folder where you saved the Kodi Bae repo zip earlier – on Windows, that's C:, Users, [your username], Desktop
Now the repository has been added to your Kodi system
How To Install Add-ons From The Kodi Bae Repo
Once the repository has been installed, you can start using the Kodi Bae Repo to download and install any add-ons that you might want for your Kodi system. Here is how to install an add-on from the Kodi Bae Repo:
Start on your home screen
Click on Add-ons
Click on the icon that looks like an open box
To start installing new add-ons, go to Install from repository
Click on the category of the add-on you're looking for. Most of the add-ons that you'll want will be in the Video add-ons category
Click on the name of the add-on you want to install. For example, we'll install the PrimeWire add-on by clicking it

To use your new add-on, go back to your Kodi home screen
Now go to Add-ons in the menu on the left
Choose Video add-ons from the menu on the left
Find the icon for PrimeWire and click it
This will launch your new add-on and you can start using it
Add-ons Available In The Kodi Bae Repo
The Kodi Bae repo is a useful one to have on your system because it has a number of popular add-ons which are difficult to find elsewhere. Sports fans will be particularly happy with the inclusion of Sport365, Sportie, Sparkle and SportsDevil as these are some of the most used add-ons for watching sports both live and on demand. What's more, you can use these add-ons to watch football, basketball, hockey, soccer, boxing, MMA, and many others. SportsDevil in particular is highly beloved add-on but has recently lost its host, making it hard to install from other sources. Having the Kodi Bae Repo on your Kodi system makes it easy to download this add-on.
Another strength of the Kodi Bae Repo is the number of IPTV add-ons that is has available. Although most Kodi users like to watch content on demand using add-ons like Neptune Rising, Covenant, or Elysium, there are also those who want to be able to watch live TV channels. This is good for users who want to watch time-sensitive content such as breaking news or live sporting events. It is also good for expats who want to get a feeling of home by watching their home country's TV channels while they are abroad. With the Ultimate IPTV, LiveSteamsPro and cCloud TV add-ons you will be able to watch TV channels from around the world. Alternatively, if you do prefer to watch on demand content, you can install the no longer updated but still much loved Exodus add-on.
Finally, there are also some lesser known add-ons in the Kodi Bae Repo that you might be interested in. The Release HUB add-on works with Real-Debrid to make sure that other add-ons have access to the latest released content such as movies and episodes of TV shows. The 9Anime app is a content streaming app with a focus on anime and other Japanese content, and there are adult add-ons available too.
Conclusion
Kodi Bae Repo is a smaller and less well known repository that is nonetheless still worth installing on your Kodi system. It has some of the most popular add-ons for Kodi available for you to install, including add-ons like SportsDevil which are hard to find elsewhere. Sports fans and IPTV users will be particularly happy with the selection of add-ons that are available to them for download from this repo.
Installing the Kodi Bae Repo takes a few more steps than usual as the repo has to be downloaded from a GitHub page instead of being downloaded from a URL. However, you just need to follow the steps above to install the repo and the installation process shouldn't take more than five minutes. Once you have done this you'll be able to use the repository to download add-ons that you can't find elsewhere, and start watching sports, movies, and more.
Have you tried out the Kodi Bae Repo? Which is your favourite add-on available in the repository? Tell us about it in the comments below.