We are reader supported and may earn a commission when you buy through links on our site.
Learn more
Watch Rai TV Outside Italy: How to Unblock Restrictions From Everywhere
Today's guide will show you how to use a VPN to unblock and watch Rai TV anywhere in the world. While the service is normally restricted to Italy and neighboring countries, a VPN allows you to spoof your IP address to bypass geo-restrictions. Keep reading to access your favorite Italian content in a few simple steps.

Rai, or the Radiotelevisione Italiana S.p.A., is the national broadcasting company of Italy and produces some of the most popular TV and radio content in the country. The TV selection provided by Rai is extensive, including three general TV channels (Rai 1, Rai 2, and Rai 3), and entertainment channel (Rai 4), a culture channel (Rai 5), a kids channel (Rai Gulp), a movie channel (Rai Movie), a news channel (Rai News24), a sports channel (Rai Sport), and many more.

Rai TV is watched by lots of Italians, obviously, but it is also broadcast in neighbouring countries Albania, Bosnia Herzegovina, Croatia, Malta, Monaco, Montenegro, San Marino, Slovenia, Switzerland, and more. So there is a substantial audience for Rai from across Europe and beyond. From catching up on the news, to watching Italian football matches, to watching foreign TV shows and movies which have been dubbed into Italian, there's a big range of content which is available through Rai.
If you're within Italy, it's easy to tune a TV into Rai or to watch the Rai content online. But what if you've moved away from Italy, or you're travelling abroad and you still want to watch these channels?
Short on time? Use a VPN to unblock Rai abroad via RaiPlay or Kodi. We recommend these:
NordVPN – Best VPN Rai – NordVPN is the most robust spoofing solution on the market, offering encrypted connections to servers in Italy, making it easy to unblock local content from abroad using RaiPlay.
IPVanish – We often recommend IPVanish specifically for Kodi users, because it excels on lightweight hardware commonly used for Kodi, like the Firestick.
Fortunately, we're here to help. Today we'll show you how to unblock restrictions and watch Rai TV outside of Italy. First we'll show you how to use a VPN to watch Rai TV channels through the RaiPlay website. Then we'll show you an alternative option to watch Rai TV through the Bennu add-on for the Kodi media centre software. Read on for full details and installation instructions.
30-days money back guarantee
Watch Rai TV Using a VPN

If you're located within Italy, it's easy to watch Rai TV online through the RaiPlay website at https://www.raiplay.it/. Here you can watch live channels, and also catch up with content after it has aired. The site has sections for factual content, fiction and drama shows, films, documentaries, and music, and you can stream any of this content in high definition through your web browser. It's free for all license payers and is the easiest way to watch Rai content online.
However, you can't use the RaiPlay website if you are located outside of Italy. You can access the website, but when you try to play a video you'll get an error message that the steaming content is available in Italy only. The good news is that there is a way around this frustration. You can use a VPN to make it appear to the website that you are in another country–like Italy–even if you are located elsewhere.

How a VPN Works
You first install VPN software onto your device (whether it's a desktop, laptop, mobile, or tablet). When you start the VPN software, you'll have the option to connect to any of a long list of servers which are available from your VPN provider. If you connect to a server in Italy, all of the traffic that you send over the internet will be encrypted before it leaves your device. The data is then sent to the server in Italy, where it is decrypted before being sent on its way.
The main purpose of a VPN is to keep your browsing data private by encrypting it, but you can also use this to spoof your location. When the data leaves the server in Italy, it changes the IP address attached to your traffic to match that country, even if you're somewhere else in the world.
The upshot of this is that you can use a VPN to watch content on RaiPlay. If you connect to a VPN server in Italy, then RaiPlay will let you watch all of the video content from the website. You can use this same trick to watch content from other Italian channels like Canal 5 (at the website https://mediaset.it/canale5/) or Italia 1 (at the website https://www.mediaset.it/italia1/). If you want to watch Italian TV through your web browser, then this is the easiest way to do so.
Bear in mind that even with a VPN, you'll still need to set up an account to watch RaiPlay. However, registering for an account is free so this shouldn't be a big problem. You can either register with an email address, or use your Facebook account or Twitter account to register. Once you're registered and logged in, you can use your VPN to watch any of the content on the RaiPlay website.
NordVPN – Best VPN for RaiPlay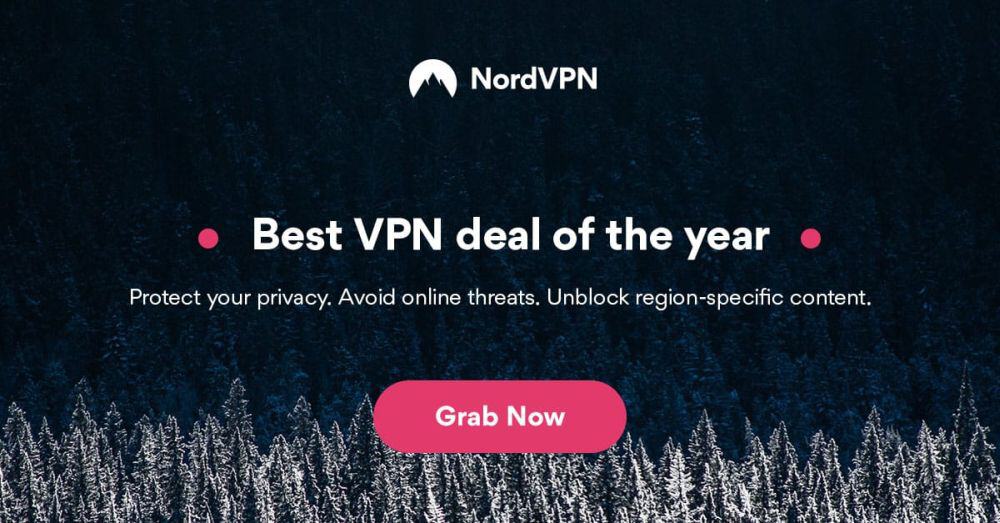 Overall, there's no better VPN than NordVPN. They've been around for nearly a decade, serving tens of thousands of users worldwide with ready access to the market's most sophisticated encrypted network. Connect to more than 5,800 servers in 59 countries, guarded by the unbreakable NordLynx encryption protocol. Super-fast connection speeds ensure a buffer-free streaming experience.
Dodge ISP tracking and throttling, and ensure that while you are watching Italian content from Rai, no one is watching you. Spoof in complete anonymity, knowing NordVPN's strict no-logging policy leave no trace of your activity behind.
Read our full NordVPN review.
Pros
Very fast speeds make this a strong choice for 4K streaming
GooglePlay users rating: 4.3/5.0
Strong security features
No logs and encrypted connections for total privacy
Live Chat Support.
Cons
Apps can sometime be slow to connect.
Watch Rai TV Live with Kodi
There's another option for watching Rai TV outside of Italy if you don't want to sign up for a RaiPlay account. You can try using the Kodi media centre software. This free, open-source software is designed for organising and displaying your media content like videos and audio. But you can also extend the functionality of Kodi through the use of add-ons which let you stream movies and TV content over the internet.
Once you've installed Kodi onto your PC, Mac, iOS, or Android device, you can install add-on which let you watch content such as popular shows like Game of Thrones or live sports. Below we're going to show you the Bennu add-on and demonstrate how you can use this add-on in order to watch live streams of Italian TV channels from wherever you are in the world, without needing to sign up for any accounts.
You Should Definitely Get a VPN if You Use Kodi Add-ons
Before installing the add-on, it's important that you consider your security. Though the Kodi software is fully legal, some of the add-ons available for it are created by third parties and thus are not officially approved by Kodi. Some add-ons allow you to stream content illegally, and if you're caught using these add-ons (even when doing so in a lawful manner) over an unsecured internet connection then you could land in legal trouble.
To protect yourself when using add-ons for Kodi, we strongly recommend that you use a VPN. This will protect you by encrypting all of your web traffic so that neither your ISP nor law enforcement can see what content you've been accessing or whether you've been watching illegal streams.
IPVanish – Great for Kodi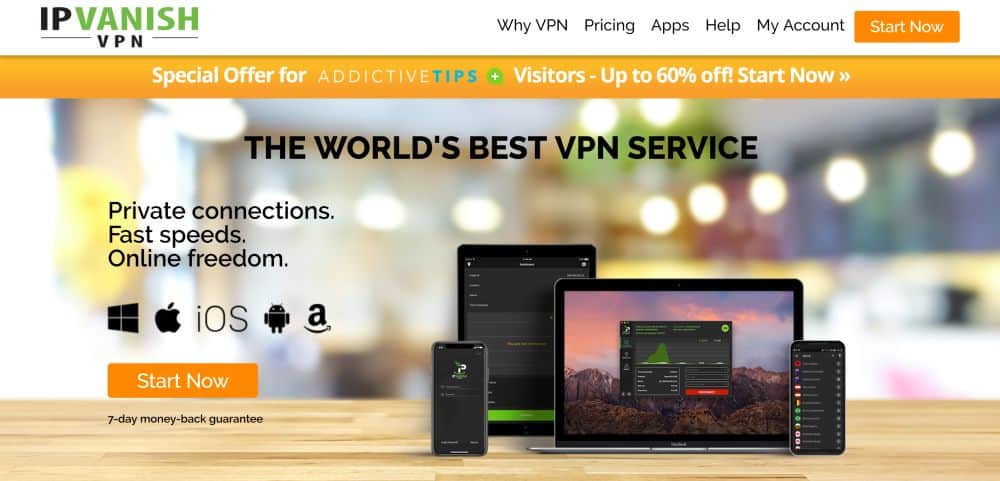 IPVanish and Kodi go together like olive oil and garlic. Indeed, they're both commonly used applications on tablets, smart TV boxes, and streaming sticks like Amazon's Fire TV. While these devices generally lack processing power to spare for advanced functions like VPN encryption, IPVanish's sleek, lightweight app works seamlessly.
With over 1,300 servers in over 60 countries, you'll never have a hard time finding a fast, stable connection within Italy. IPVanish uses super-secure 256-bit AES encryption to hide your traffic, coupled with a solid no-logging policy.
Read our full IPVanish review.
Watch Rai TV with the Rai On Demand Add-on for Kodi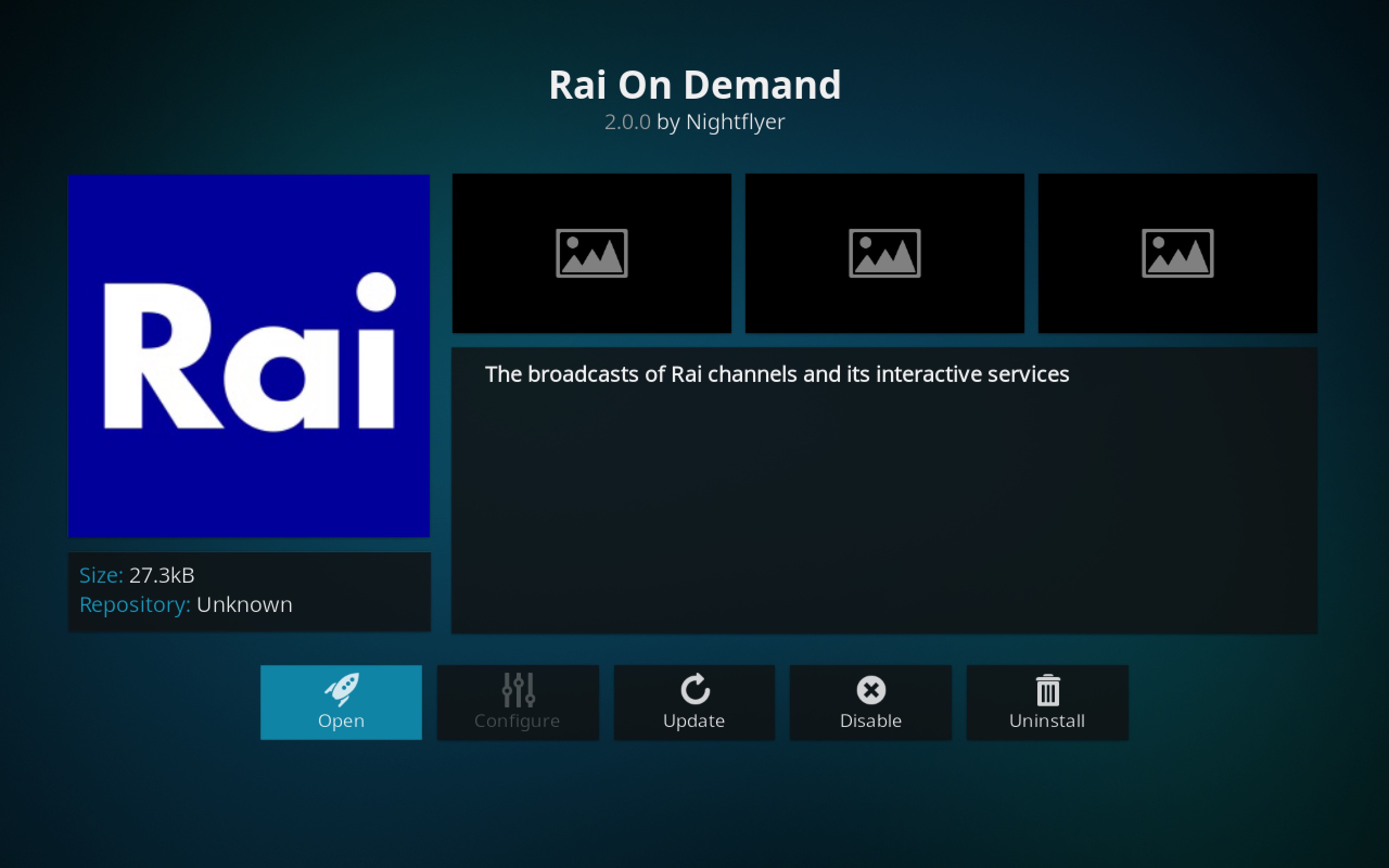 Rai On Demand exists in the Official Kodi Repository, meaning it is an add-on you can trust to deliver high-quality streams with low risk of attracting attention from copyright trolls. Unfortunately, this version of the add-on doesn't seem to function anymore. Thankfully, the newest version posted by the developer at GitHub works just as it should. Let's take a look at how to get it up and running on your Kodi installation.
How to Install the Rai On Demand Add-on for Kodi
Click on the following link: https://github.com/nightflyer73/plugin.video.raitv/
Click Clone or Download, then Download as ZIP
Once the file has finished downloading, move it someplace easy to find, like your desktop.
Open up Kodi, then click Add-ons
Next, click on the open box icon, then Install from zip file
Navigate to where you stored your file, which should be titled something like plugin.video.raitv-master.zip
Wait a moment, and you'll get a notification telling you when installation is complete.
How to Use the Rai On Demand Add-on for Kodi
From the Kodi home screen, click Add-ons
Next, go to Video add-ons, then navigate to Rai On Demand
With the add-on open, you're free to peruse the content as you see fit (though be aware it's all in Italian). If you want to go straight to the channels, click Dirette TV
Here, you'll find all the major Rai channels, ready to be streamed.
Conclusion
Here we've shown you a couple of different methods to watch Rai TV outside of Italy. If you want a simple solution and you don't mind registering for a RaiPlay account, then you can use a VPN to spoof your location in Italy and watch using the official RaiPlay website. Here you'll find high quality streams of both the live TV channels and you can rewatch older content once it has aired.
An alternative method for those who watch a lot of TV or who don't want to sign up for an account is to use the Bennu add-on for the Kodi media centre software. Bennu is not the most organised add-on and it can be tricky to find what you're looking for, but there is an enormous amount of content available to watch including international channels. If you follow our instruction, you'll be able to use the Bennu add-on to watch a number of Rai TV channels live.
Which method do you use to watch Rai TV outside of Italy? Is it one of the ways that we mentioned, or do you have another trick to share? Then let us know about it in the comments below.