We are reader supported and may earn a commission when you buy through links on our site.
Learn more
Military Background Check: What a US Army Background Check Shows?
The US army is the single biggest, best-equipped military force in the world. As such, you might expect their background checks to be especially stringent. If so, you're right: they are, in fact, extremely thorough compared to other screenings you can think of (except, perhaps, FBI checks).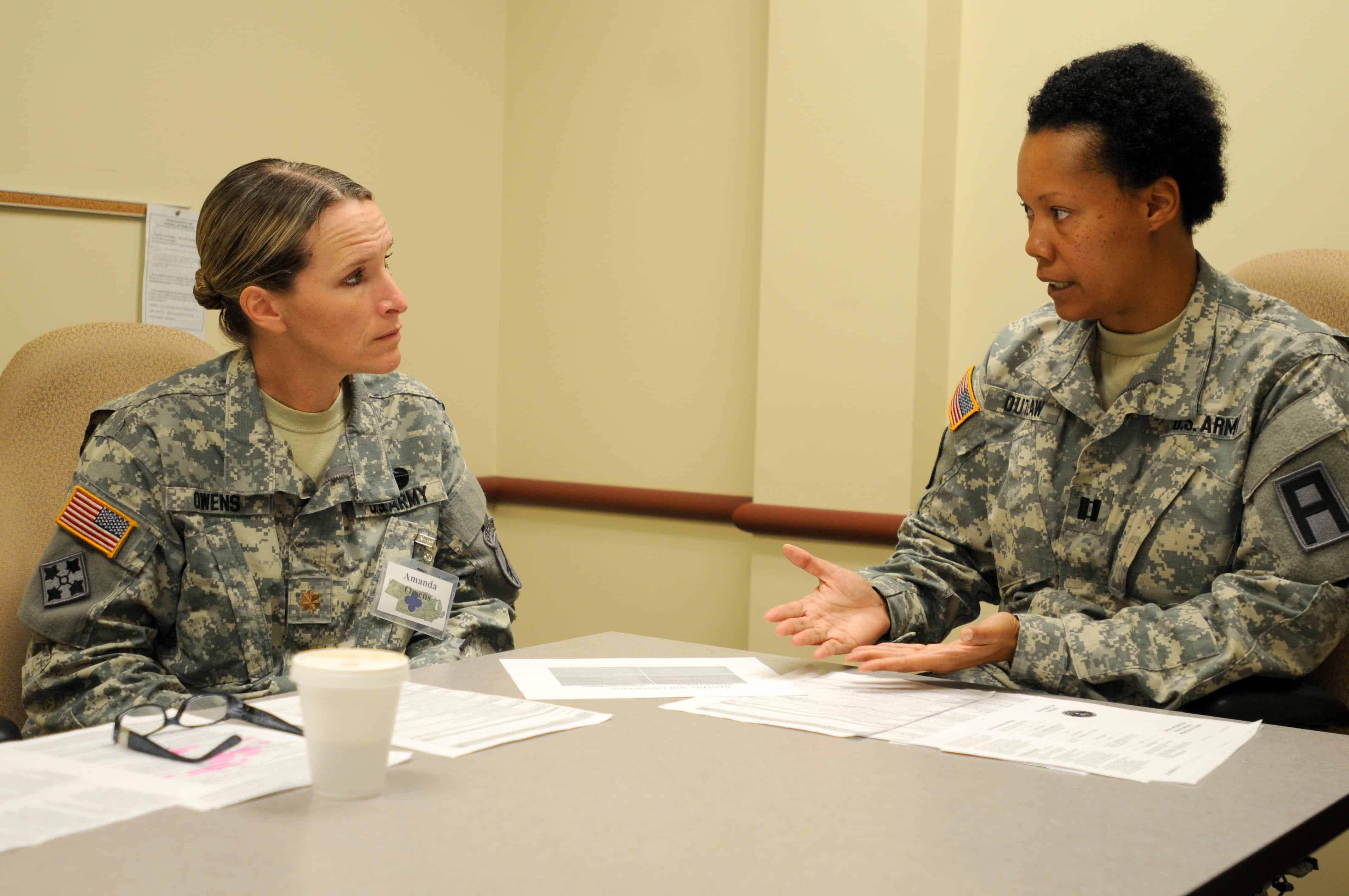 Will there be thorough checks?
To give you an idea of what's involved, this article will go over what you can expect from a military background check, including which information comes up and what can hurt your application process.
We'll also explain how to tell whether your test will be stringent or not, and what happens if you don't answer a question.
We'll start with … your life.
How strict are the tests?
Military background checks aren't necessarily stringent across the board. For example, if you're applying for an entry-level job with no security clearances, your check won't be particularly intense. If you're good to work for the average private employer, you're likely to make it here, too.
Things change if you apply for a job with federal government security clearance. The military only entrusts jobs like these to people with crystal clear background checks, so things can be a bit intense. Virtually all your past information will be found and analyzed to check your character and job suitability.
One thing that's important to mention is, you can't refuse to answer questions if you want a military job. While you can legally choose to do so, refusal to comply and provide information will disqualify you from continuing with the application process and end your application. This is arguably the strictest part — make sure you're ready to answer any questions that might come up.
What information shows up?
Does the military do background checks? Yes. And there are many steps or layers. Below, we'll go over the main ones and tell you what you can expect.
Search Over 1 Billion Public Records
Run a comprehensive background check on ...
SSN validation
Needless to say, any military job will check your social security number and your past history as a US citizen. If you fail this step, you're automatically disqualified from continuing your application.
Criminal records
The US military strives to hire men and women of the highest possible character. To this end, they screen your past records for convictions and non-convictions, emphasizing specific kinds of actions above others.
Non-convictions include arrests, warrants, dismissed charges, and other events that did not result in a conviction. Depending on the position you want and the age of your non-conviction, it may or may not be a problem. Either way, it's best to be honest about your criminal records unless you have a sealed or expunged non-conviction.
Convictions are more serious. They include felonies, misdemeanors, and other convictions. As a rule, a conviction will mean you can't apply for a US army position, but exceptions have been known to happen with a waiver so long as a candidate's physical, mental and emotional fitness are deemed intact.
There are two important rules to remember with convictions.
First. It's likely to show convictions that have been expunged, sealed, or reversed. They're also likely to show those made under a different name, e.g. a maiden name. For this reason, it makes little sense to try and hide past criminal records during your application.
Second. Specific convictions that are red flags for military employers are related to substance abuse, arrests, sex offenses, incarceration records, and financial difficulties (e.g. bankruptcy). If you want an officer-level position or above, you'll find it hard to get one with a recent conviction.
Financial info
Your financial and credit history can tell a lot about who you are as a person. If you have a history of bankruptcies and a low credit score, you may be disadvantaged when pursuing high-level military positions. Conversely, anything that shows you to be capable and smart with your money will help you with the military.
Something else that may come up is your compliance with local and federal tax laws in the past. If you're found to have evaded taxes in the past, or if your US army background check brings up assets you can't explain, you may have trouble with your application and the government may ask a few questions, too.
Private info
The military will almost always look at your personal information to get an idea of your past conduct and overall character.
This starts with checking your marriage records. If you are married to someone convicted of crimes or otherwise criminal or compromised at this point, that's a strike against you. So is your own questionable conduct, e.g. cheating or spouse abuse.
The same is true of family and known associates. If you have regular dealings with someone of highly questionable conduct, it can harm your odds of getting the job you want.
The military will also tend to screen your phone numbers and social media accounts. A large number of phone numbers may warrant a deeper probe, as it usually points to questionable activities and behaviors. The same applies to social media posts pointing to drug use, excessive alcohol consumption, aggression, etc.
Last but not least, the military checks your driving history (i.e. DMV records). If you have prior driving-related convictions or any past problems with your license, the army will almost always know – and things like prior DUIs will be a problem.
Licenses and businesses
A professional (or other) license can reflect positively on your character. For example, being a certified attorney or private investigator will show that you have the diligence and the self-discipline to serve the law. The more years you've worked under your license, the better you're going to look during your background check. This also holds true for medical licenses.
Other licenses, like gun permits and pilot licenses, can also help you look good. For example, if you've held a gun license for many years with no incident, the military will know you can be trusted with firearms. Depending on the position you want, this can help and expedite your application process.
Army records
Few things make you look good during an army background check like prior service. If you achieved a respectable rank, served for extended periods of time, have a history of service in your family, earned medals, or have prior campaign awards – even better.
It helps if you can get a personal reference from past superior officers you served under. Also, unless you're applying for an exceptionally high-ranking position, remember that you need to give permission for this information to become available during your application.
Education and employer records
Speaking to your past employers and seeing your education history is another way to gauge your desire to succeed, your character, and your past. The army will usually stop at confirming your indicated credentials, but in some cases, they can go above and beyond and try to talk to important people from your academic past.
The process is similar but more in-depth for past employment. Here, the military can check your specific responsibilities, any titles you've held, as well as – this is important – why you ended up leaving any given organization. If you've been fired for multiple jobs, that could be a problem for you.
Running a military background screening on yourself
If you're thinking of applying for a military job, it's worth running yourself through a few processes to see what the army will see when checking your background. Below are the main features to look for in a service you use for this purpose.
Accuracy – you want to make sure that the information you see about yourself is accurate and time-relevant, i.e. that it doesn't include data that's outdated, expunged, or otherwise unavailable. To this end, it's important to find a service that turns around reliable information.
Speed – if you've got a job application coming up, you can't afford long waits for background check results. Look for providers who can give you the specific search results you want and need quickly.
Dashboard design – an intuitive, easy-to-use dashboard for managing searches and results is imperative for most users. The reason is that unless you're an IT wiz, you won't be able to use complex, hard-to-understand services.
Customer support – finding the exact information you need can be tricky; ditto for using certain background check services. Quality customer support helps make things easier, especially when it's available 24/7.
What are the best services?
Based on our extensive testing these are the best services to run in-depth army background checks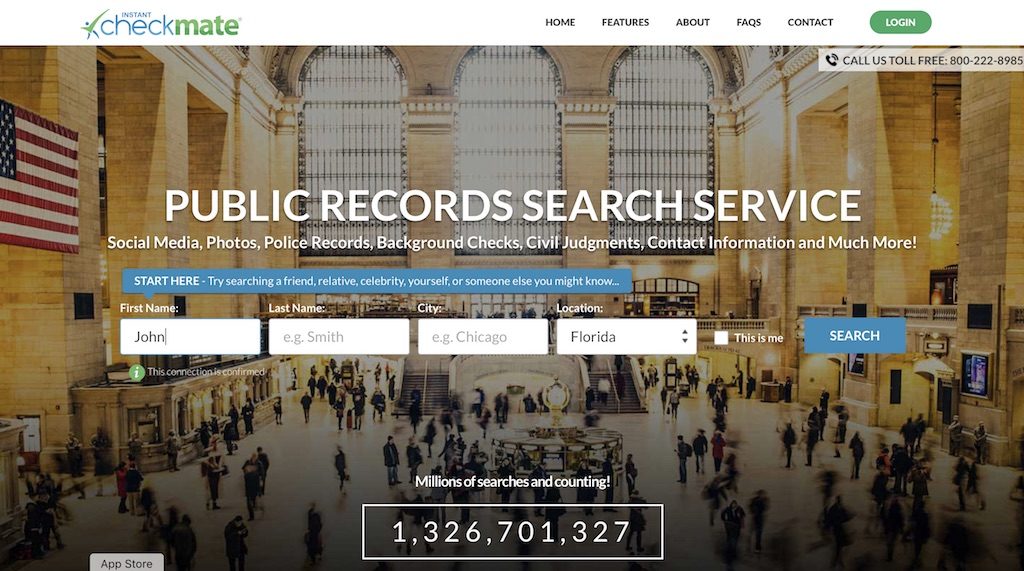 Instant CheckMate has two main advantages. First, the customer support is one of the best in the whole background check industry. Operators are friendly and knowledgeable, making it easy for you to get the answers you need while using the service. Second, the dashboard is incredibly easy to use for people with no IT skills. Put the two advantages together and you get an outstanding service for people with no prior background check experience.
In terms of the searches themselves, CheckMate offers two tiers of service. The basic package gives you criminal records, marriage and divorce records, family members, social media information, and more. You can also choose to pay extra to get access to licenses (including driving and gun permits), credit reports, and more. Apps are available for Android devices, whereas iOS users get sleek mobile websites.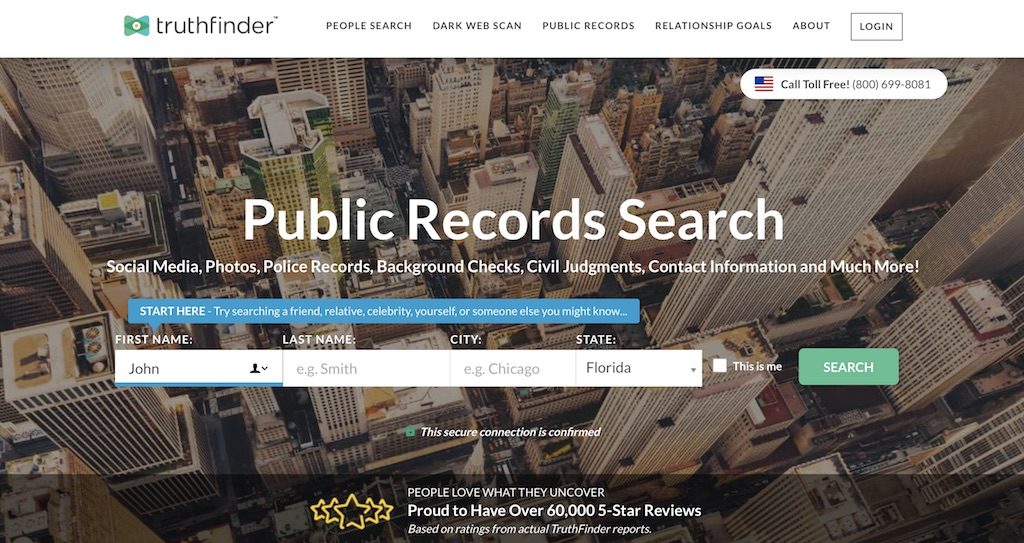 TruthFinder is another outstanding two-tier service that makes it easy to "preview" everything a military screening can reveal. Basic subscriptions reveal social media activity, criminal records, driving records, contact details, and more. Paying extra gets you education history, voter records, weapons, and other in-depth data. Perhaps most importantly, TruthFinder crawls the dark web as well as non-indexed public websites for information that would usually never show up on, say, a Google search.
In addition to having a robust search function, TruthFinder has a number of secondary and tertiary benefits. For example, the service boasts a quality mobile website and Android app. If you want to make searches and store results without printing, the apps will get the job done for you. Customer support is available 24/7 so you can get any questions you have answered immediately. The desktop website is so intuitive that virtually any user can find the data they need easily and without using the FAQ.
3.
Intelius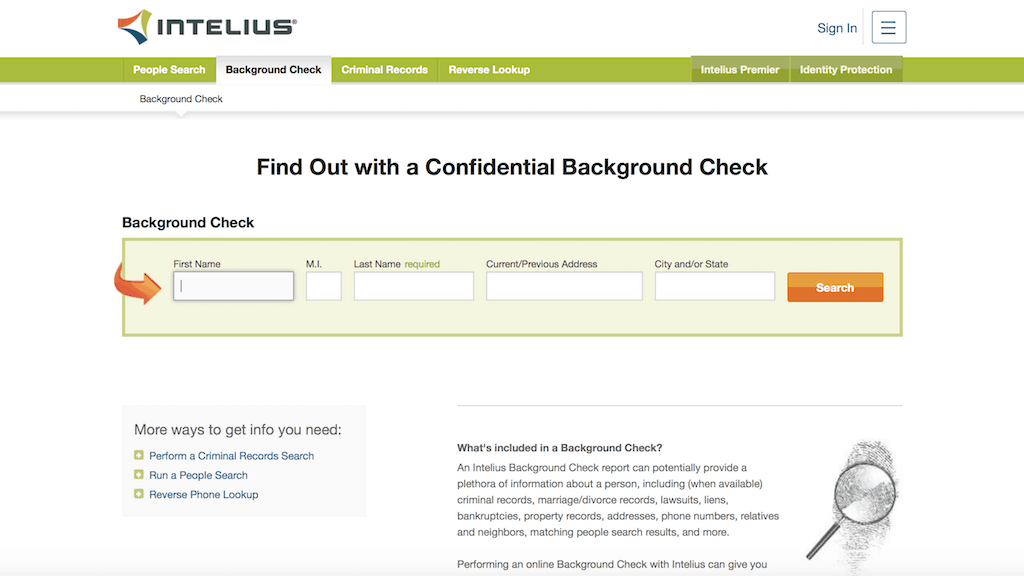 Last but not least on our list is Intelius: another powerful way to run background checks from home. Their reports include criminal convictions and non-convictions, sex offender register entries, credit reports, and more. All this data is rolled into a single, comprehensive document that gives you everything you need in an easy-to-use format. Support is helpful, although they don't work 24/7 and apps are available for both Android and iOS devices.
Is there anything else?
Now you know what to expect from a background check for military base access or a military job.
While other checks are possible – for example, sex offender registry checks, workers' compensation checks, drug test records – they are unlikely to happen unless you were flagged during the application process.
Conclusion
Most importantly, remember that the military looks for high-character people. If you're worried about anything you read in this article, and it comes up in your application, just be honest. The officers and administrative workers screening you will appreciate that, and you'll have a chance to influence how your past information is viewed and processed.